Preparing for marriage is significantly more important to me than preparing for my wedding. Of course I want a beautiful summer day with gorgeous flowers, pretty music, perfectly-done hair and makeup, a freshly steamed white dress, and my friends and family together. But much more than that I desire a marriage that lasts–one that paints the redemptive picture of Christ's love for us. Of His sacrifice. Of His relentless, never-ending pursuit. That's what I'm praying for.
I had been following The Unveiled Wife blog for some time when I noticed that Jennifer Smith, the blog's author, was releasing a 30 day devotional focused on drawing closer to God and your husband. She put out an ask for bloggers to review her new devotional, as well as read her new [amazing] book, The Unveiled Wife. Although I'm yet unmarried, I sent her an email explaining that I'm engaged to be married and seeking Jesus in both my engagement and future marriage, and she kindly invited me into her pool of reviewers. I promptly received a copy of the Wife After God Devotional in the mail (you can purchase it here).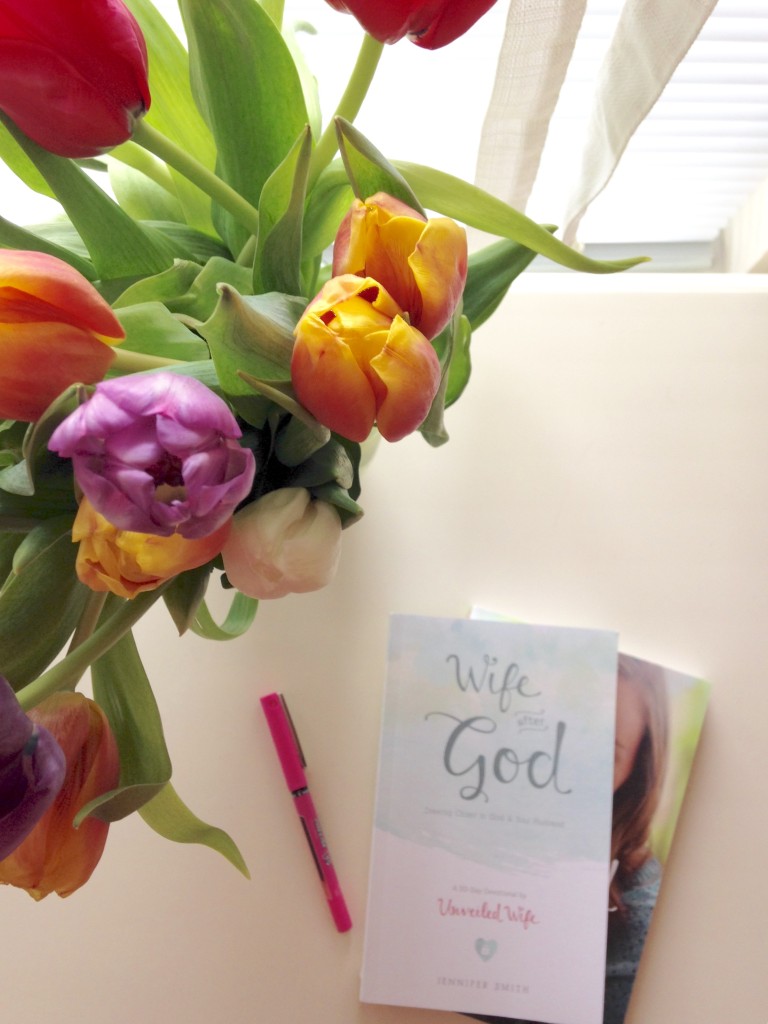 As the title indicates, this devotional is 30 days long. Each day focuses on a different topic, such as The Need for Companionship, Confident Worthiness, or Intimacy in Marriage. The daily devotional consists of focus verses, thoughts, prayer, a challenge, a status update (to join the online community of wives seeking Christ in their marriage), and a few journal questions. I love that Jennifer left room in the devotional to journal–you'll literally only need this book and a Bible (or the Bible app) to do the devotional!
I love this devotional. It is straight-forward Biblical truth in easy-to-consume capsules. So much of a great marriage relationship is built on each individual's intimacy with God–and this devotional seeks to build, redeem, and strengthen just that.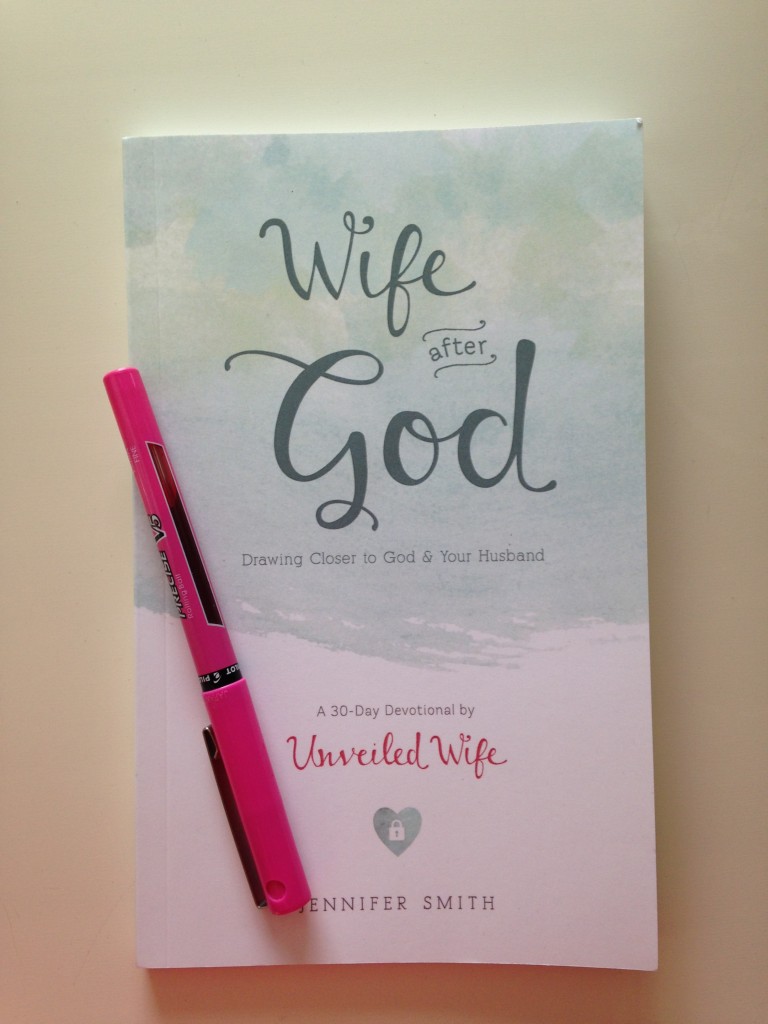 (There are a few pieces of this book that are only applicable in a marriage relationship–like physical intimacy–so those pieces have been filed in my mind for later.) Much of this book is great preparation for marriage and I would highly recommend it to engaged women and married women alike.
If you're engaged or married are are looking for encouragement for your marriage (or future marriage), I check out Jennifer Smith's Wife After God 30 Day Devotional. It will no doubt lift your spirit, your marriage, and your heart as you draw near to Christ and hand your marriage relationship over to Him.
Working through this devotional and writing this review makes me excited to share in the jourey of Biblical Christian marriage with my readers friends who read this blog. It's sure to be the adventure of my life!
This is a sponsored review of Wife After God 30 Day Devotional. All opinions are my own.