I used to harp on my love for candles in every other blog post. I've let up on voicing my obsession because I can imagine my readers rolling their eyes, thinking, "WE GET IT." But y'all, I really love candles. I have several in every room in my house, and I light them nightly. When friends come over, I pull out the special candles! 😉
So when Jackpot Candles asked me to review one of theirs, I jumped at the opportunity. When I found out that there would be a pouch of jewelry inside the wax of the candle, I double-jumped higher than Shawn T. in his Insanity workouts (which I have been killin' struggling through lately).
The kind folks at Jackpot Candles asked me to pick a candle scent–this was the hardest part. There are so many delicious options…Ocean Breeze…Vanilla Cupcake…Cucumber Melon…how will I ever decide?! I finally opted for Blueberry Muffin. Because, YUM.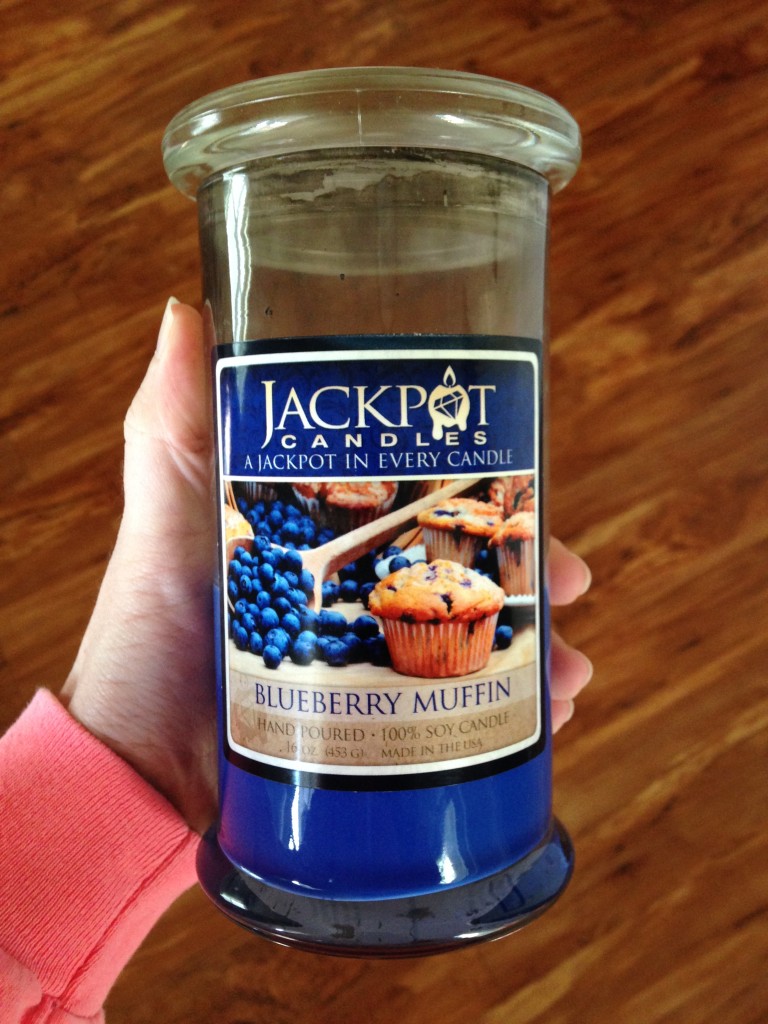 I love the smell of Jackpot Candles' Blueberry Muffin candle. I have had several friends who have asked what smells so yummy when they've come over while this candle is burning! It's a nice, light smell–really fresh!
It takes several hours of candle burning before the wax has burned off enough to get the foil pouch of jewelry out of the candle…so, naturally I began burning it right away!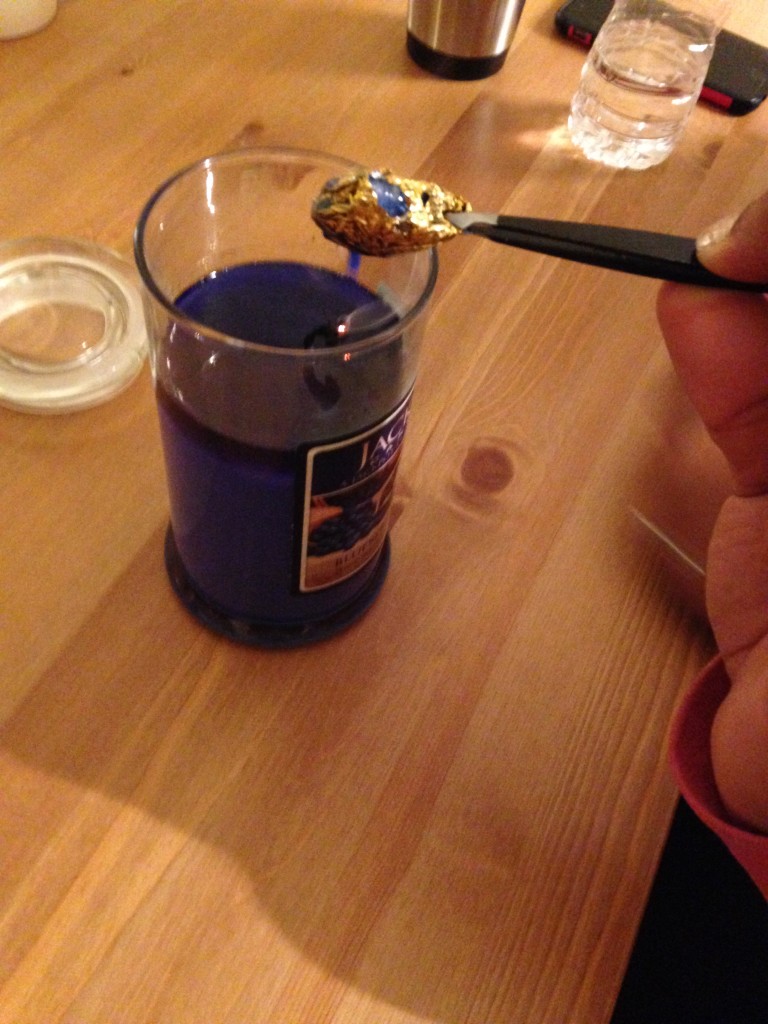 Sorry for the blurry, poorly-lit photo above. My excitement got the best of me! Once the pouch is removed and unwrapped, a small plastic bag is revealed. Inside was a little blue ring!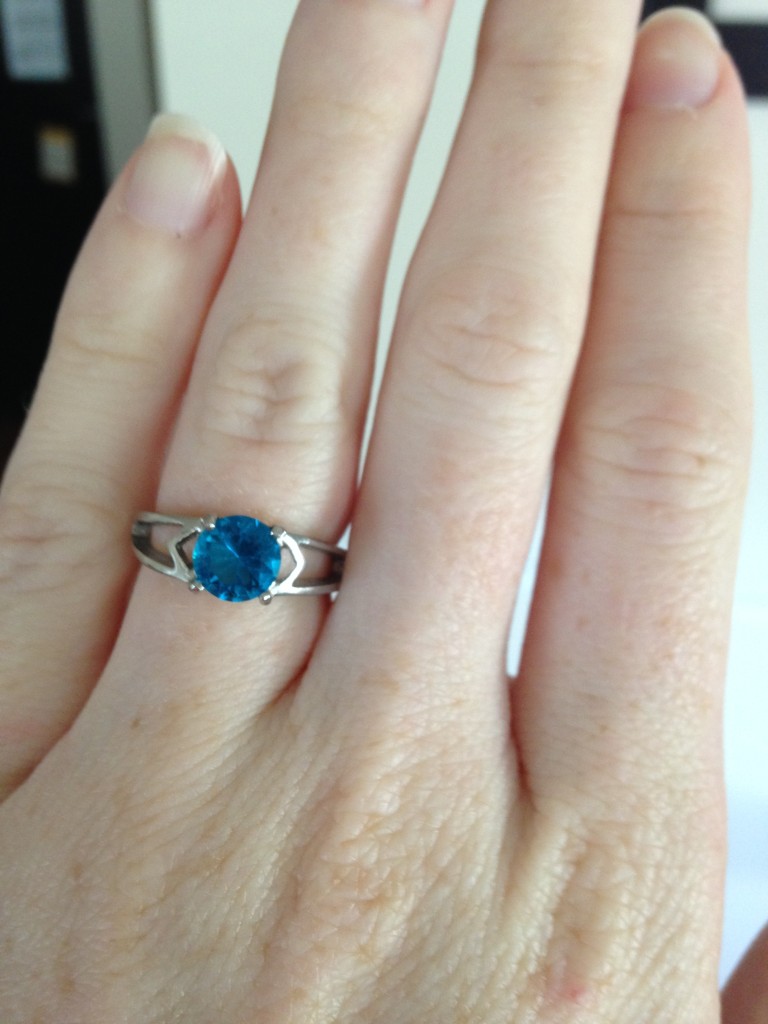 How fun is that? One of my favorite parts of Jackpot Candles is that each jewelry item has an appraisal code on it (pictured below!). You can type the code into their website and find out how much your item is worth. My ring is worth $27! Super cool.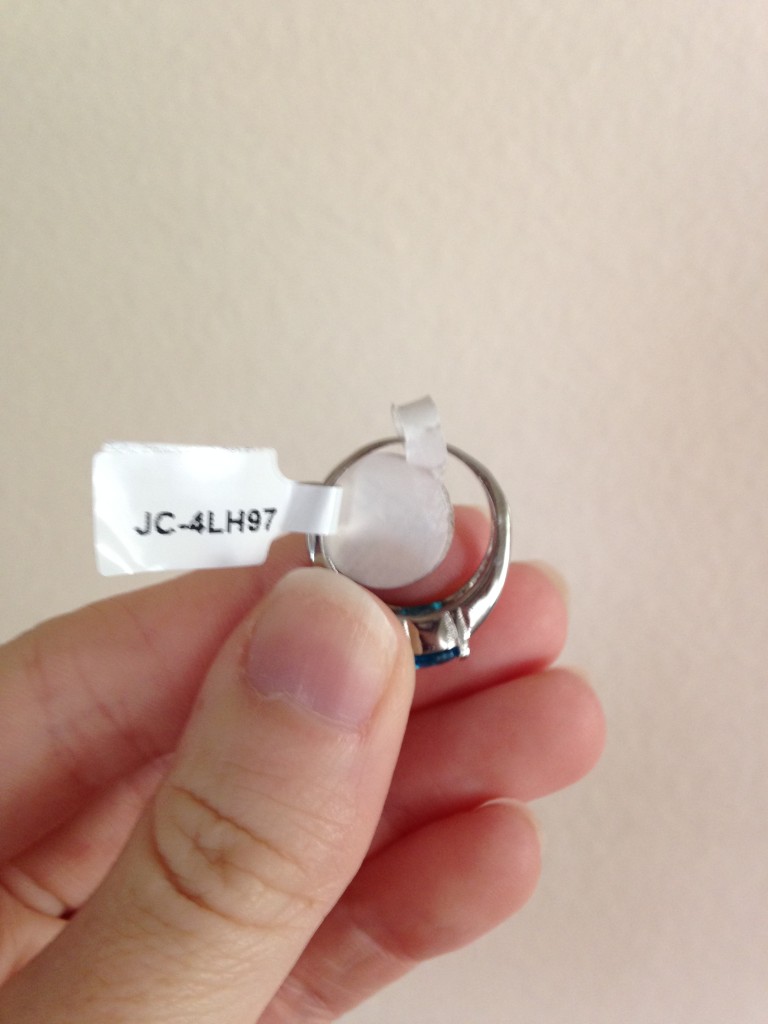 I would highly recommend Jackpot Candles as a fun gift for a friend, or as a special treat for yourself! 🙂 The company also offers earring and necklace candles…you can't go wrong with delicious-smelling candles and fun jewelry! Plus, when you enter the Jackpot Candles site for the first time, you'll get a $5 off coupon! Happy shopping!
This is a sponsored review for Jackpot Candles. All opinions are my own.