I have a good friend (hi Olivia!) who always jokes about how much she loves getting bed-in-a-bags (bedding sets that include everything in one easy zipped plastic case!). I have never had the chance to get one before, so when Maple Harbour asked me to review one of their complete bedding sets, I was super excited!
Pulling together coordinating sheets, quilts, comforters, duvets, shams, and decorative pillows is time-consuming and can be frustrating. When ordering online, sometimes the color is off, and picking items out in person can be challenging and time-consuming.
Maple Harbour to the rescue! This Canadian company offers a wide variety of bedding sets for kids, teens, and adults at reasonable prices. My first challenge was to choose a set to review. I liked this one and thought that this set was pretty, too, but I ultimately settled on this neutral bedding set (the Glina 5-piece set)–pictured below.
I liked this set because it comes with everything except sheets! (Which clearly, I already have!) I got a comforter, a quilt, two shams, and a decorative pillow. Friends, it doesn't get much easier than that. Here's what the bedding set looked like upon arrival…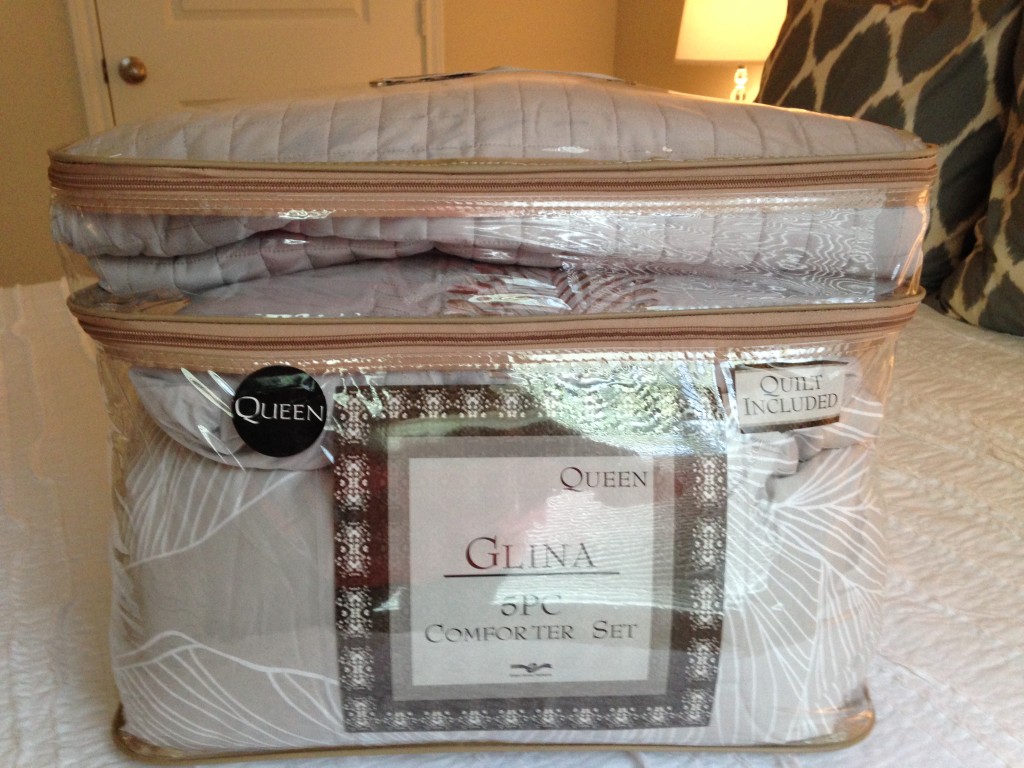 After unpacking all the "parts," it took me just five minutes to put together my bed. I simple spread out the comforter, slipped my pillows into the shams, and arranged the decorative pillow. Easy peasy…and really cute!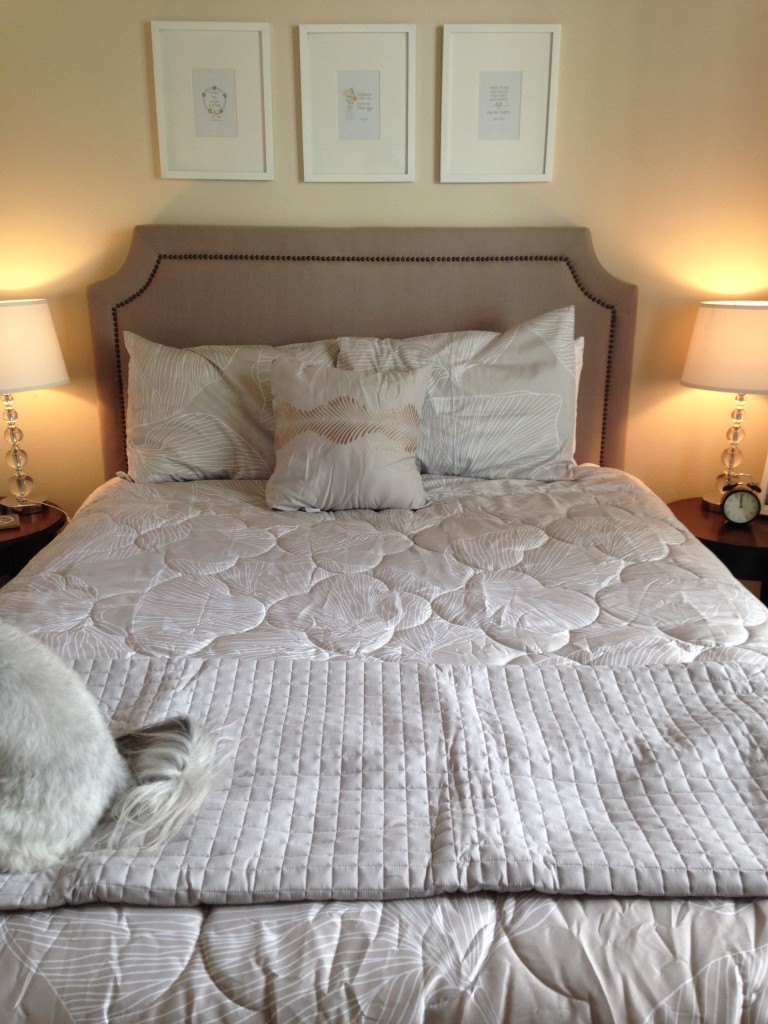 Over the next few days, the wrinkles fell out! Even Charley Bear loved it!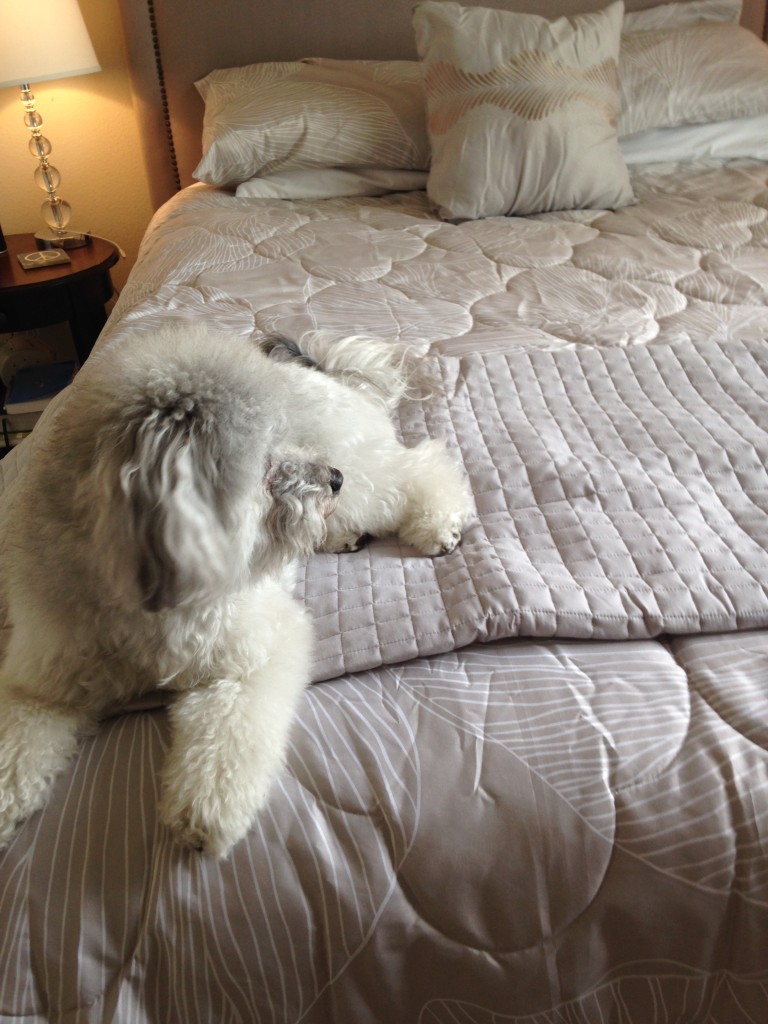 Here's a close-up of the comforter's pattern…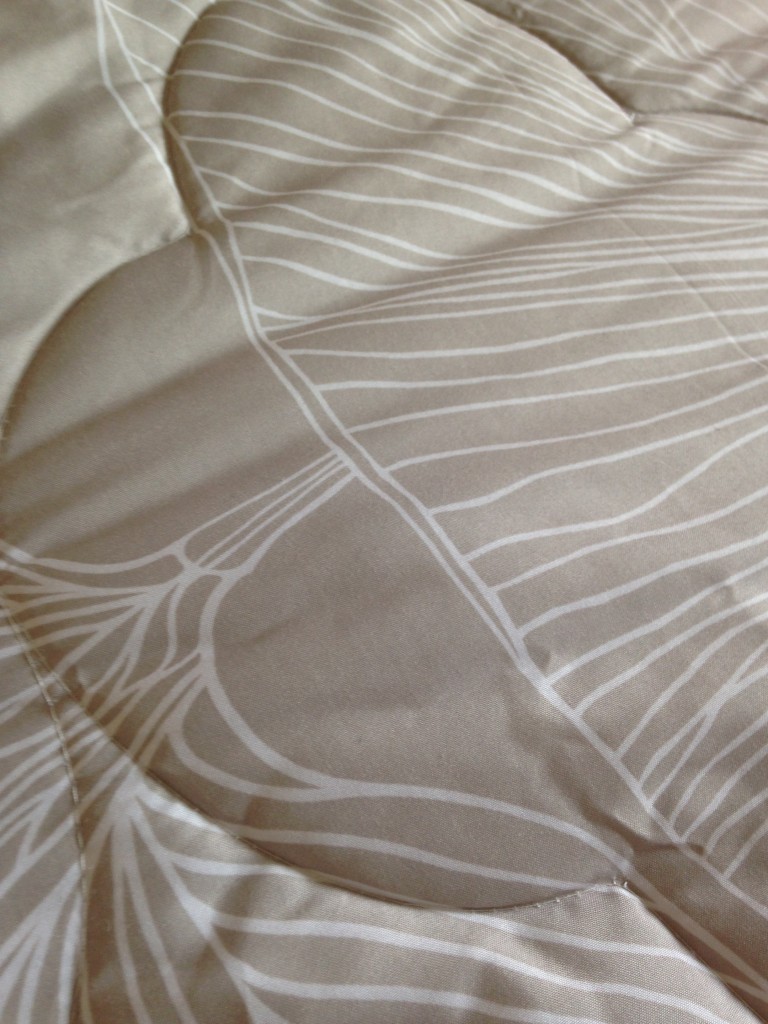 A pretty tan with white lines in the shape of large leaves on top. I also love the stitching of the comforter–it adds another dimension and an interesting texture to the look!
In the end, I would highly recommend shopping Maple Harbour for an easy, pretty bedding set! Plus, the people I worked with for this review were absolutely wonderful and kind in every way! Check out their site and comment below with your favorite set! 🙂
This is a sponsored review for Maple Harbour. All opinions are my own.