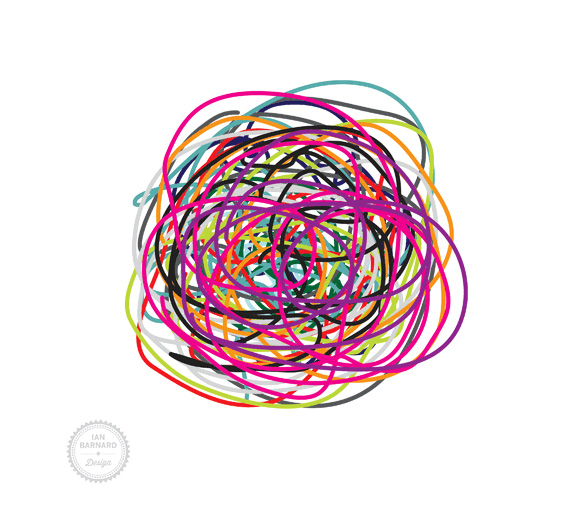 In a world where it's perfectly-styled Instagram photos, and glittery Pinterest boards, and ever-positive Facebook statuses, and a lot of "I'm great!'s," even when we're really, really not, and looking pretty in profile pictures when our hearts are heavy, it's days like today when I scream I NEED YOU TO BE OKAY WITH MY UGLY!
My best friend jokes that I have FOLSIP, a made-up acronym for fear-of-looking-sloppy-in-public; it's true–I hate to look sloppy. I love to wear yoga pants and t-shirts, but even then my hair and makeup will be done, and my toenails will always, always be painted. FOLSIP slips into many areas of my life–my online presence, the way I dress, my apartment, etc. I am as guilty as the next person of putting pretty before real sometimes, of fooling friends and family and co-workers and strangers that I have it together.
*Hysterical laughter*
Y'all, I really, really, really, REALLY, don't.
Today was a giant joke. Actually, the past few weeks have been just a hot mess.
I live above a woman who I have to daily remind myself is a child of God because guys, she's called the cops on me more times than I can count for noise–even when I'm legitimately asleep or laying on the couch. Because of this, I've had to make the decision to move, which means moving all the furniture and junk I've accumulated as well as changing cable, internet, magazines, credit card statements, electricity, etc, etc, etc. If you think this is a huge pain, you're right. If you think that I think this is the most ridiculous situation of all time, you're right. If you also think this is outrageous, you're right. Also, my pride hurts because she "won." #hopetheloudestpersonofalltimemovesinaboveher #kidding #noimnot
This morning, I awoke, dressed, and got in my car before meeting a friend for coffee. This was the first thing I did today, y'all. The first thing. I get in my car, back out, and am promptly hit by a distracted driver who didn't see my car DIRECTLY BEHIND HIS. I said few words in that situation, and what I did say I should probably ask forgiveness for. Now I have to deal with insurance or replace my bumper or something similar and I have neither the time nor the energy for this right now. (Mind you I just got my car out of the shop after it was nearly totaled a couple of months ago.)
Later, I headed to a seamstress to get alterations done on a dress. I walked in thinking I'd pay around $30 and left with $100 less. I can't. I just really, really can't.
These are three small things in the pot with what feels like a thousand other annoyances that I've been trudging through lately.
Listen: I love Jesus, I can't imagine my life without Him, He saved me, He gives me daily hope, grace, and love, and I know that I have purpose in life.
AND I STILL HAVE REALLY UGLY DAYS.
Days when I'm overwhelmed and annoyed, frustrated and discontent, hopeless and anxious, angry and sad…days when deep hurt in others' lives or around the world doesn't affect me the way it should because I'm so over dealing with it all.
I know I'm not alone with my ugly; what's yours? It's okay, we'll be pretty some other day.