No one told me what life would really be like after graduating college. Well, that's not completely true. Plenty of people said that my life will be terrible and difficult and "the real world sucks," all of which I rejected immediately. But no one told me about the beauty and the change and the way it would make me cry at a moment's notice.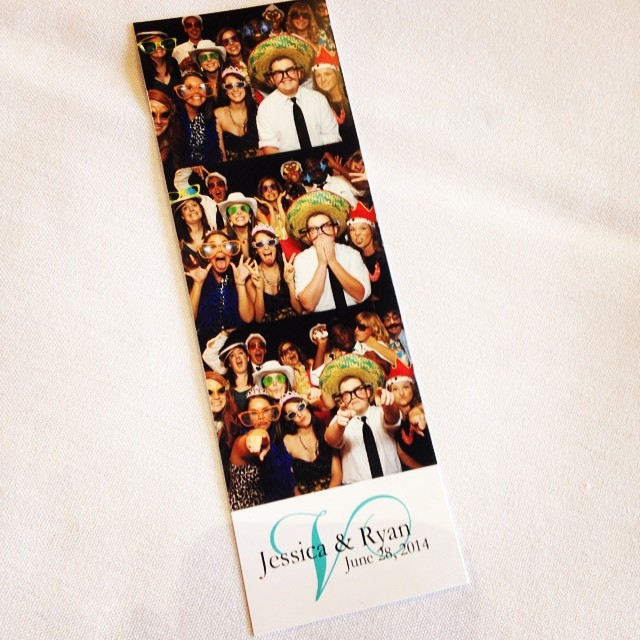 Just a few weeks ago, two of my college friends got married in North Carolina (the above photostrip is from their reception!). Their timing was great since I was already on the East coast vacationing with my family (clearly, they planned their wedding around my schedule 😉 ). When I watched the bride walk down the aisle and noted the look on her groom's face, I immediately burst into tears. How am I old enough that my friends are getting married? Married? 
A few days later, I received a beautiful package in the mail with a card that asked me to be the maid of honor in my dear college friend, Taylor's, wedding. When did I turn old enough to have best friends engaged and when did I become responsible enough to help them tie the knot?
Yesterday, at work, we cleaned out our office space and reimagined it. Part of the renovation was implementing cubbies for each employee, which were labeled with our first and last names, of course. One of my co-workers is engaged to be married in two weeks. When we printed her label, we used her fiancé's last name, since she'll be married so soon. This morning, when she saw her cubby, she cupped her hand over her mouth and began to cry. The joy of seeing her future written plainly in front of her sent hot tears down her face…and nearly mine, had I not gotten up to get a cup of coffee.
It's moments like these that lace my days at present. Small reminders that I'm graduated and grown and in some ways, life is just now starting.
Relationships are hard, and they require a lot of work, but isn't marriage beautiful? It has been absolutely joyous to watch some of my closest friends fall hard in love with their soul mates, get engaged, plan a wedding, and [for some] get married. What a special season of life I'm living! No one has children yet, our parents aren't (for the most part) ill and elderly, our lives are relatively uncomplicated…it's a time of little experience, little heartache, and truly, a lot of love. And I feel blessed to be a part of it all.
Graduation isn't just moving far from close friends, although that's usually a part of it. It has also meant the unfolding of friend's futures, the sweet utterances of "'till death do us part," and the opportunity to share in the joy of love.