Did you know that February 17th was Random Acts of Kindness Day?
Neither did I.
Until this morning, when I received an automated text message from a company I subscribe to reminding me. Thank you, random arts and crafts supply store, for letting me know.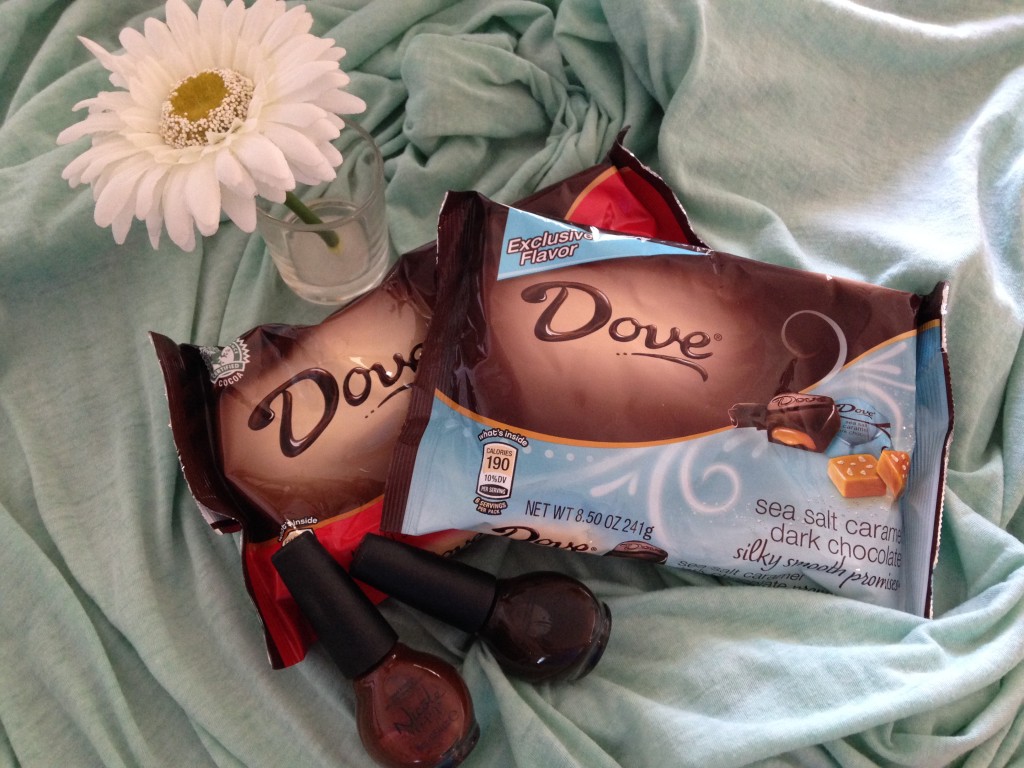 I love random acts of kindness. (Who doesn't?) I think blessing another person unexpectedly is awesome! In honor of the awesomesauce of RAoK (new term as of now), I'm giving away an fun box of goodies from Dove and OPI. The kind folks at these two companies are pairing up to help us discover our "dark sides" in 2014 (*two eyebrow raises*). They sent me a box of goodies, and a second for one of y'all!
Here's what's included:
Bag of NEW! DOVE® PROMISES® Silky Smooth Sea Salt Caramel Dark Chocolate
Bag of DOVE® PROMISES® Silky Smooth Dark Chocolate
Two exclusive NICOLE® by OPI nail lacquer shades inspired by DOVE® Dark Chocolate , "Better After Dark" and "Promises in the Dark"
This giveaway ends next Monday, February 24th at 12:00am and is only open to US residents.
Even if this delicious package of dark chocolate and dark nail polish gets you in a mood that makes you laugh like the hyenas in Lion King, I hope you do take the time to do one random act of kindness by the end of this month! 🙂