I can't believe that I'm already another year older. I'm even more surprised (albeit extremely relieved) that no one has made me sit awkwardly while they sing Happy Birthday to me yet…yet is the key word here…my friends know me…it will happen for the sake of my discomfort alone.
This past year was the most life-changing one thus far–hand's down. In the 365 days that I was 21, I:
Had my last everything at Elon (First day of school, Homecoming, Luminaries, etc.)
Witnessed two of my closest friends get engaged
Graduated with a BSBA in Marketing and Spanish
Moved 30 hours across the country from Maryland to Texas
Cut a bunch of inches off my hair
Had Franklin Barbecue for the first time (life-changing)
Rented my first apartment
Started my first job out of college
Paid all my bills on my own
Joined my first co-ed small group
Started doing a devotional every morning (also life-changing)
Bought my first Christmas tree
Started leading a 6th grade small group
and…probably the most exciting change (aside from moving to Texas and getting a job)…
wait for it
wait for it
wait for it
come on, this is cultivating patience
just a little longer
almost there
Yep. Yesterday. Yesterday I got a puppy. I'm half nervous-beyond-words and half motherly-instincting-it-up and wholly loving my sweet little guy. Here's the story: I have been hardcore praying for a dog for about four months now. I've never had a dog in my entire life, so I continuously prayed the same prayer: Lord, I will be patient as long as you will give me a perfect little dog. Oh, and he has to be hypoallergenic…and small…and friendly…and I'd really like him as a birthday present for myself.
Surprisingly, I actually was patient and waited month after month for a sign. A couple of weeks ago I was hit with an overwhelming sense to explore options…I applied for several shelter dogs as well as contacted local families looking to rehome their loved pets due to one circumstance or another. I was planning on adopting a shelter dog, but each time I applied for another dog from the shelter, I wouldn't hear back. Then (yes, this happened twice), I would double-check the shelter's website only to find that the dog I had applied for had been adopted by another family. Talk about deflating! So I kept praying the same prayer, always ending with and I'd really like him by my birthday. Then, usually, I would laugh out loud–because who prays that? But God loves me and my ridiculousness so much that he decided to give me exactly what I'd been praying for–a birthday puppy!
There was a local family with two small children who had a little black Maltipoo (Maltese-Poodle) puppy, but couldn't keep him for several different reasons. After speaking with the family, I knew I had to meet the little guy in person. I didn't sleep at all on Saturday night, knowing that I would meet (and possibly adopt) my new fur baby the next day! I woke up and attended church, nervous, anxious, and EXCITED. Afterwords, John and I drove and met up with the family, spoke with them for several minutes, and got to know the little black fur ball. I knew immediately that he was meant for me. I mean the day before my birthday? It was too perfect to be a coincidence. God doesn't do coincidence–He answers prayers.
I scooped up my pup, headed back to my apartment, and spent the afternoon yesterday bathing, playing with, and getting to know the best birthday present ever. I've only had him for 24 hours, he remains nameless (Ranger? Scout? Tucker? Bear?), but he has been absolutely wonderful. Calm, pee-pad and crate trained (thank you previous family), cuddly, smart, and absolutely, unequivocally adorable. I mean he's literally four pounds of sheer CUTE.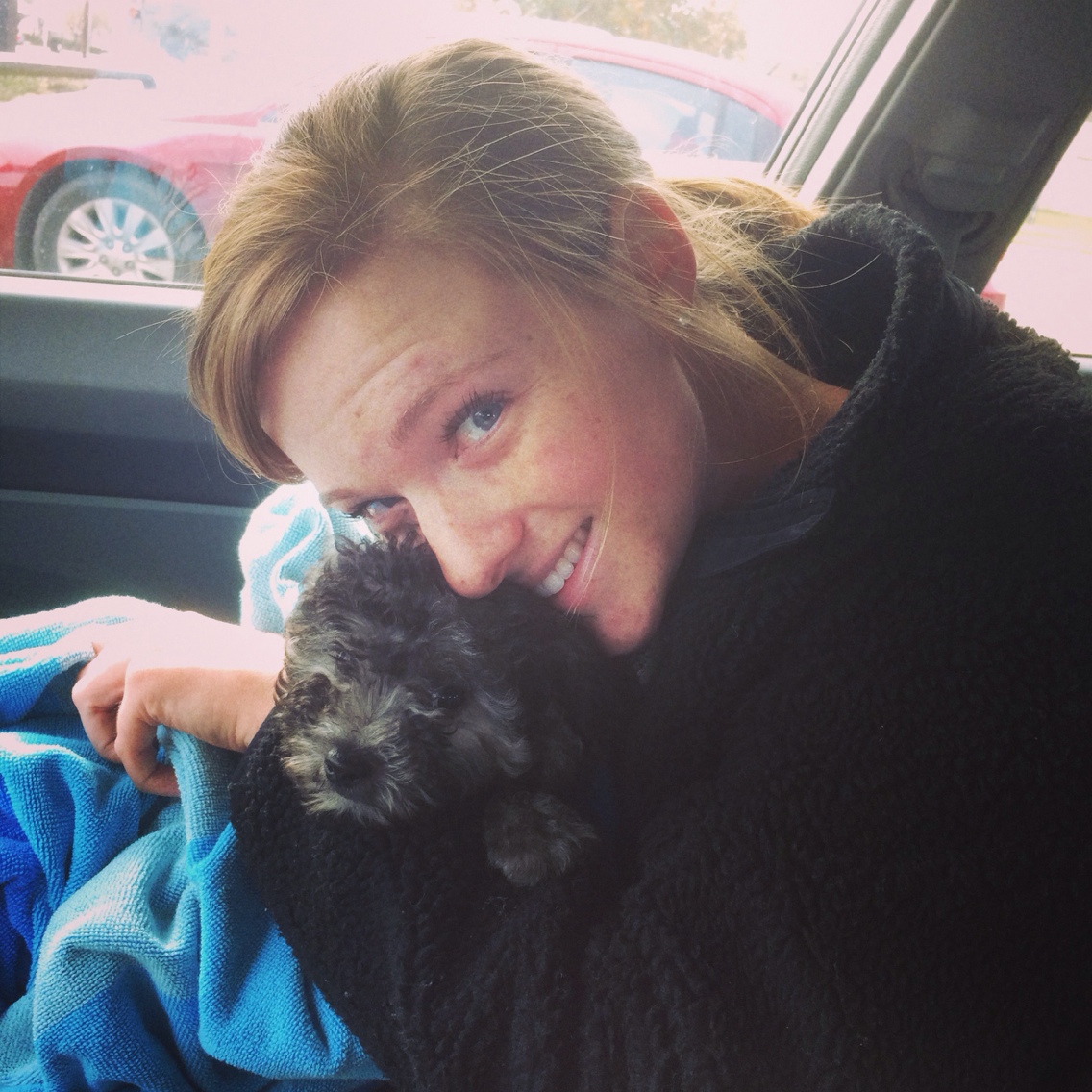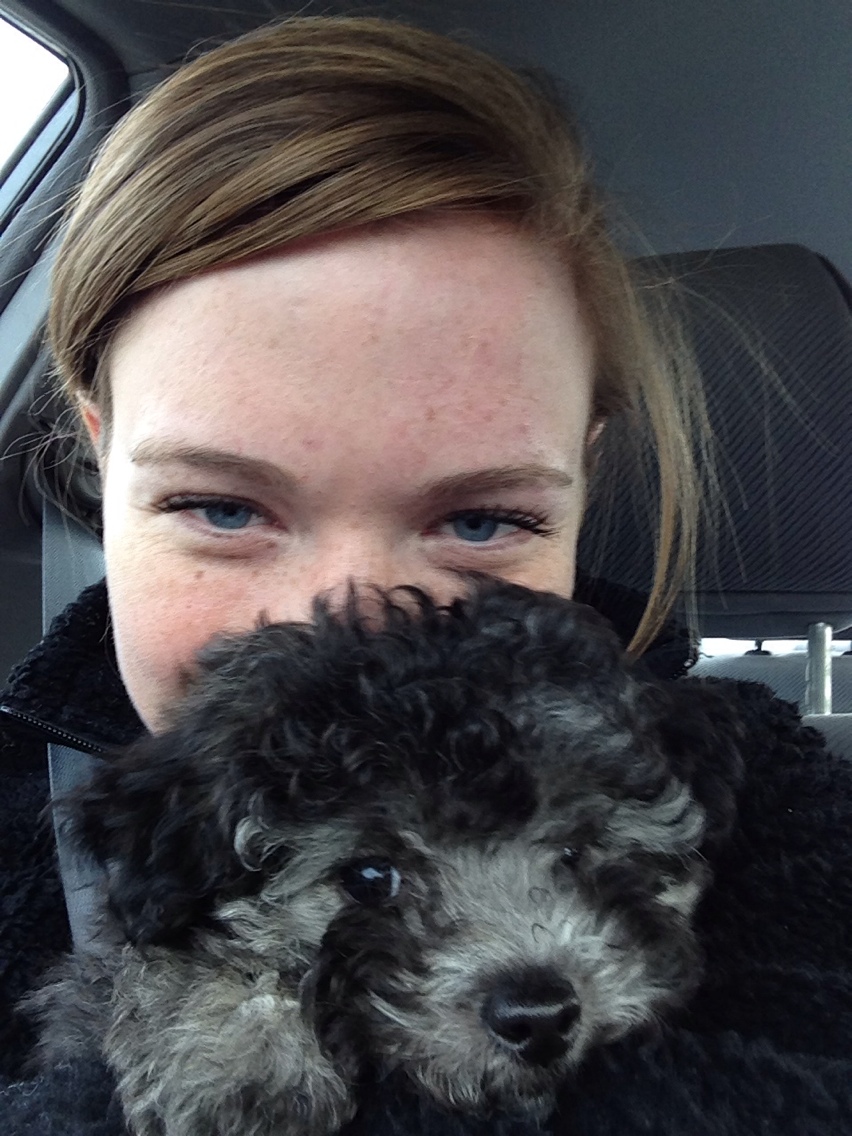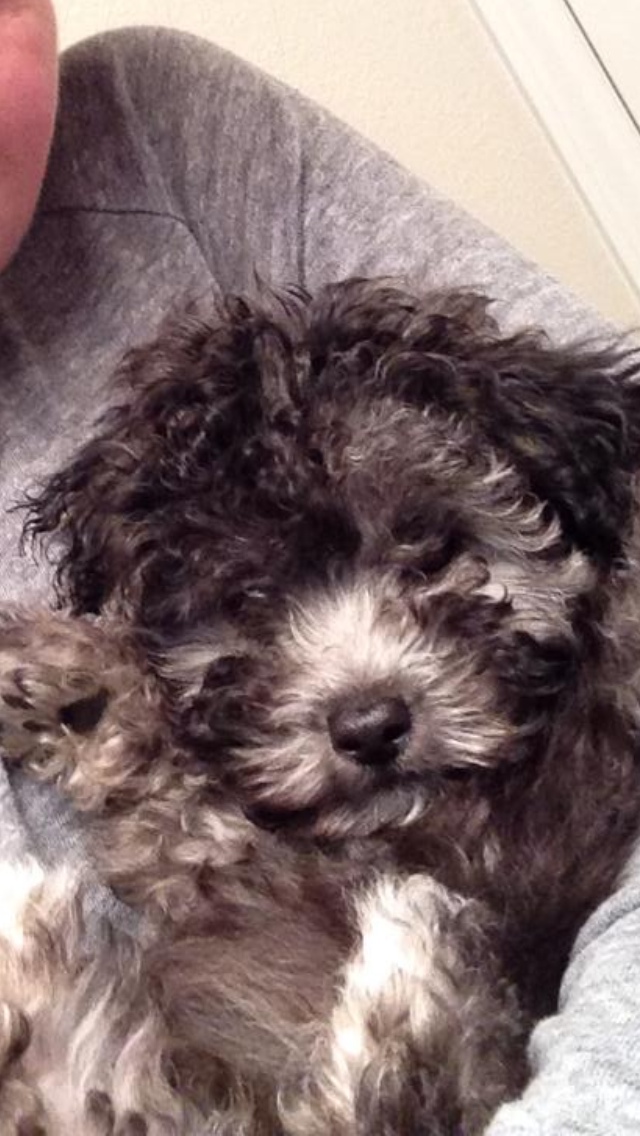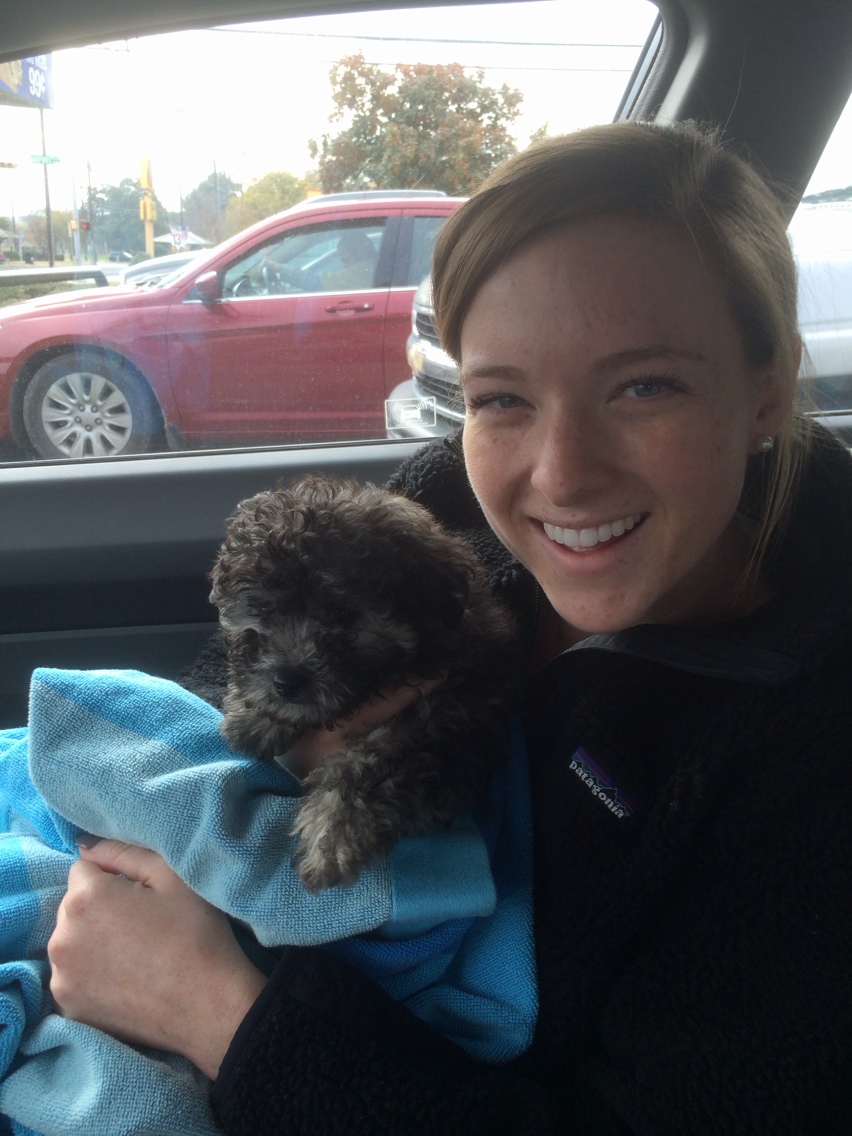 So I say thank You to the Lord for His constant provision and faithfulness in this past year of life, even in the silly requests of my heart like a birthday puppy.
To my boss and co-workers for being some of the most flexible people I know, which allows me to have a puppy and a salary.
To my friends and family for your support and love this year. (Special shout-out to Olivia for teaching me all things dog of which I have no current knowledge…)
WHAT A WONDERFUL YEAR IT HAS BEEN! I can't wait to see what's in store for 22. (My mom's convinced that it'll be the best year of life. I don't know…it'll be hard to top 21.) 🙂
If you'd like to give me a birthday gift, please leave a comment answering one (or more!) of the following questions:
What should I name my puppy?
What has been your favorite year of life so far?
When was a time when God gave you a gift you didn't deserve but desired?