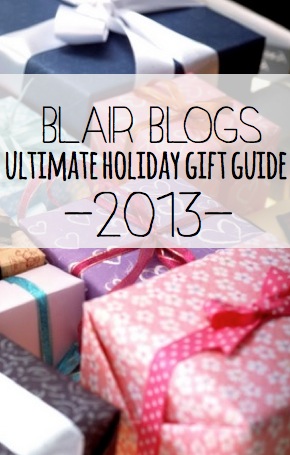 Can you believe we're already in December? So much has changed in the past year, yet it feels like I was just celebrating Christmas with my family a few days ago. The older I get, the faster time flies–seriously. Okay, okay. Enough with the "my how time flies" cliches. It's the holiday season again, which means that it's time to give gifts to the people we love.
Although Christmas has definitely become over-commercialized, gift-giving isn't evil. In fact, I think it's beautiful when it's done with a happy and generous heart. There is something satisfying and fulfilling about giving a person you love something that they'll love. That being said, when you're hurriedly shopping for someone without your heart in it, gift-giving becomes a monstrous beast that will suck all of your joy away instead of giving you life.
I realize that it can be difficult to find something your family members or other loved ones will appreciate without breaking the bank. Here's my Blair Blogs Ultimate Holiday Gift Guide 2013, chock full of ideas for each of the special people in your life!
For The Girly Girl & Beauty Product Lover
Sonicare Toothbrush

No beauty freak is complete without her dazzling smile. And while Sonicare toothbrushes used to be crazy-pricey, there are versions now for only $50. I got a Sonicare five years ago and have absolutely loved it. My mouth feels cleaner, my teeth are whiter, and my dentist is happy. Win-win-win! [Click here to purchase] (Bonus points for gifting some Crest Whitestrips as well–they're awesome!)
Luna Mini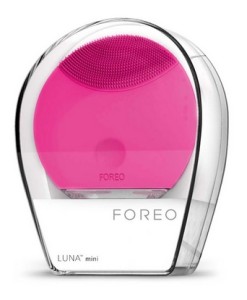 I purchased this little facial cleansing device a couple of months ago and it comes very highly recommended! It has small silicone "fingers" that vibrate the dirt out of your pores, leaving skin oh-so-soft and clean. Several of my friends have tried my Luna Mini and continuously commented on how clean and clear their skin felt! (I also have a Clarisonic, but I much prefer the Luna Mini for several reasons. Firstly, it's more hygienic since it's made of medical grade silicone. Secondly, it lasts for months without charging. Finally, my skin just feels cleaner and better than it ever did with the Clarisonic!) [Click here to purchase]
Subscription to Birchbox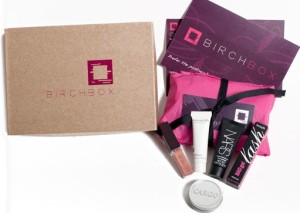 If you haven't already heard of Birchbox, it's a really neat subscription service that mails a small box of beauty product samples to a defined address on a monthly basis. It's like a magazine subscription, except for instead of receiving a glossy booklet full of photos of beauty products, you actually get to try the products. At just $30 for a 3 month subscription, this is an excellent gift that won't break the bank. [Click here for purchasing options]
Eco Tools Makeup Brushes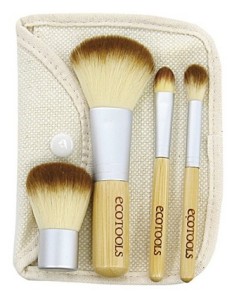 Everyone hates when makeup brushes shed, leaving little black hairs on a freshly made-up face. But the girly girl–she loathes this little annoyance! I switched to Eco Tools about 3 years ago for their price and promise not to shed. They are amazing. I ended up buying my mom a set and turning on several of my friends to Eco Tools as well. Definitely check them out (and take a look at their raving reviews)…they'd make a great stocking stuffer! [Click here to purchase]
For The Health Nut
Subscription to Nature Box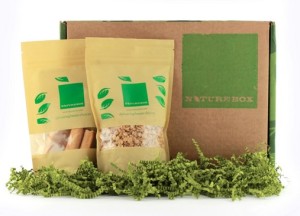 Like Birchbox, Nature Box is a subscription delivery service. Instead of delivering product samples, Nature Box delivers a box (size of your choosing) full of healthy, yummy snacks. This is the perfect gift for a busy student concerned with eating well, a mom running after children and a healthy lifestyle, or someone who spends a lot of time on the road and could use healthy snack options. [Click here for purchasing options]
Fitbit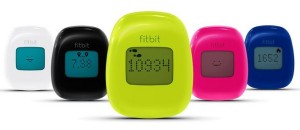 The Fitbit is a popular little device that resembles a pedometer but does so much more. It tracks steps, distance, and calories burned throughout the day and automatically syncs to your computer, smartphone, or tablet at the end of the day. The Fitbit wearer can set goals, view progress, and earn badges, making fitness fun. I was a bit skeptical at first, but the reviews on Amazon are amazing. It's only $50 and comes in several adorable colors! [Click here to purchase]
Blender Bottle
Several years ago, I was a bonafide gym rat. Although 2-hour work outs are no longer a part of my daily routine, I can still vouch for the Blender Bottle. It's great for fitness enthusiasts who drink protein shakes before or after their work outs–the stainless steel ball inside each bottle makes blending the protein mix and the milk or water easy, plus it's made of thick plastic, so it won't crack or spill. People love this thing, let me tell you! [Click here to purchase]
High Density Foam Rollers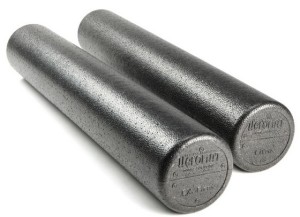 If you don't spend much time at the gym (no judgement), you may not understand the wonderful miracle that these black rollers are. They're used to roll out tight muscles (I use them on my back, hips, butt, and thighs), and they are awesome. Anyone who works out frequently, likes to lift weights, or runs could use one of these foam rollers at home. And at only $8, they're a steal! [Click here to purchase]
For The Jesus Lover
The Confident Woman Devotional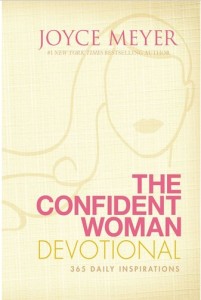 I've written about this devotional book before, and I highly recommend it. I've used it as a journal guide each morning for the past six months, and Joyce Meyer's words have changed my relationship with Christ for the better. Each day has a verse, a short thought-provoking explanation, and a two-sentence prayer. It's not time consuming, but it has made a difference in my life. [Click here to purchase]
Personalized Bible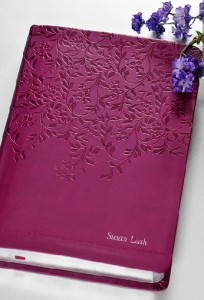 I've had my current Bible for about five years, and there's something special about the fact that it says my full name on the cover. I chose a navy blue leather-bound NIV study bible with silver lettering, but there are about 3,000 options to choose from based on the personality of the recipient. [Click here to purchase]
Christian Jewelry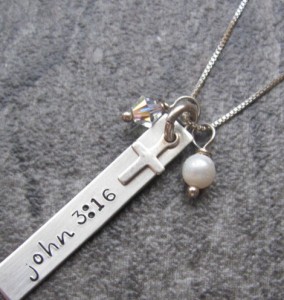 I've never been the type to wear a cross around my neck (not sure why), but I've enjoyed giving and receiving Christian jewelry very much over birthdays and Christmases. My favorite place to shop for said jewelry is Etsy, in the handmade section. I really love this shop. This is a great gift for someone going through a difficult time, someone new to faith, or someone who may need a little extra encouragement. [Click here to view options on Etsy]
Captivating (for women) or Wild At Heart (for men)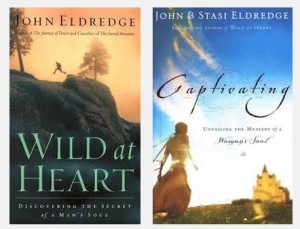 If you're a woman, and you haven't read Captivating–read it as soon as possible. If you're a man, and you haven't read Wild At Heart–read it as soon as possible. If you're like me and want to read both sides, go for it. These two books have absolutely changed my life, the way I view womanhood, manhood, and relationships between men and women. If you like getting inside your own head (or the heads of the men in your life), really, grab these books! [Click here to purchase Captivating] [Click here to purchase Wild At Heart]
For The Technology Lover
Roku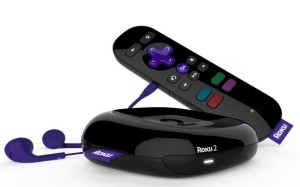 Have you ever heard of the Roku? It's a super simple streaming player that hooks up to your TV, allowing you to watch your favorite shows on Netflix, Hulu Plus, Amazon Instant Video, and more–without a complicated set up. This is a great gift for someone without cable (it does require WiFi), because it allows them to watch what they'd like without paying a monthly fee. [Click here to purchase] (A cheaper alternative is the Chromecast–check it out!)
Kindle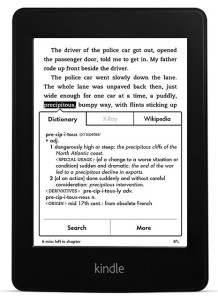 I've talked about how much I love my Kindle many times before…and here I go again! I never thought I would give up paper books, and while I still appreciate the feeling of pages between my fingers, the versatility and portability of my Kindle is hard to beat. I frequently throw it in my bag on the way to the gym, before a long plane ride, or simply when I know I'll have to wait at the doctor's office. You can buy the most stripped-down version for under $70! (That's the version I have, it's perfect!) [Click here to purchase]
Belkin WeMo Switch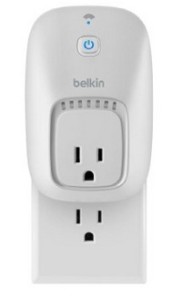 This little gadget is awesome. Basically, it's an outlet that's hooked up to WiFi, so you can turn on or off whatever's plugged into it through your smartphone. Using If This, Then That (which I wrote about here), you can even program the switch to turn on any appliance or light at a particular time. Imagine waking up to your lights turning on instead of your alarm! This is great for a paranoid flat iron or hot plate user. Actually, this is great for anyone who's paranoid…there's a motion sensor version that sends you a text any time someone walks by the gadget! [Click here to purchase]
Beautiful iPhone Case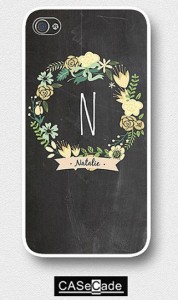 Every tech lover also enjoys tech accessories (techcesories?). One of my favorite (and most unexpected!) places to find adorable and unique phone cases and other techcesories is on Etsy. I absolutely adore the custom case pictured above, which can be purchased here from CASeCade. There are hundreds of options on Etsy, [Click here to view options].
For The Artsy Craftsy One
Silhouette Cameo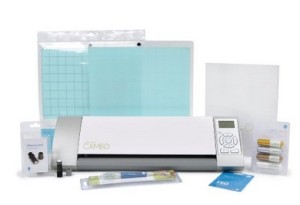 If you've never head of the Silhouette machine, it is awesome. (Click here to read what it can do!) Basically, it cuts vinyl, paper, fabric, and more, allowing you to craft intricate designs. I asked for one for Christmas this year–and I'm crossing my fingers for it! Truly, this is and arts-and-crafter's dream. The perfect gift for the person who always has a stray sparkle of glitter on her cheek or glue on her fingers. [Click here to purchase]
Set of Colored Marker Pens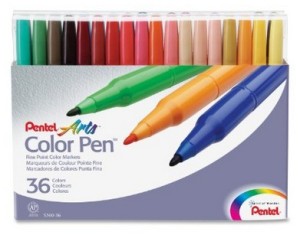 Every crafter enjoys color…and what better way to add a splash of color to any project than a high quality set of colorful marker pens? They're under $20 and let's face it–everyone loves to doodle with colorful markers! Perfect for people who love to scrapbook, craft, or draw on anything they can get their hands on! Would also make a fun and unique stocking stuffer! [Click here to purchase]
 Michaels or Hobby Lobby Gift Card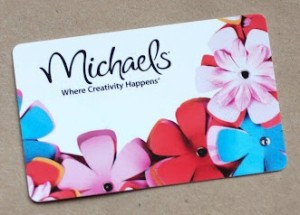 I know, I know…"gift cards are so impersonal." Not for the crafter, though, I promise! There's no way you could know what project the gift recipient will be working on, making it hard to shop for them. A gift card to Michaels or Hobby Lobby (or another arts and crafts store–even Home Depot or Lowes) is a great solution! Stop by your local store and pick up one up!
For The Person Who Has Everything
My best advice for the person who has everything (or is just generally hard to buy for) is to buy them an experience, not an item. Here are a few ideas…
Massage Gift Certificate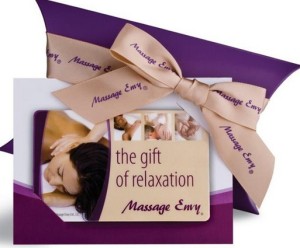 There are spas all over the country where you can purchase a one-hour massage gift certificate for around $60 (massages are generally $1/minute). Some are franchises (like Massage Envy), so you can purchase a massage for your loved one in your city, send them the certificate, and wait to hear them sing praises when they redeem it in their neck of the woods. This is a great gift for newlyweds (for a couple's massage) or someone who's had a stressful year at work!
Tickets to a Show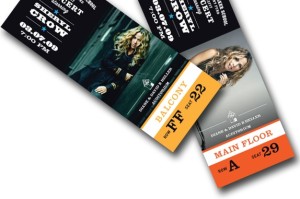 If you're buying for a couple who would enjoy dressing up and going to a show, tickets are a lovely, thoughtful, and fun gift. The one caveat is making sure that you purchase tickets for a show date and time that works for the recipients (if you're really worried about this, you can buy a gift certificate from websites like Stub Hub). Check out Ticketmaster or Stub Hub to purchase.
Car Detailing Gift Certificate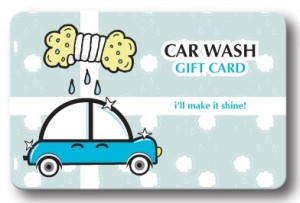 I don't know anyone who doesn't love and appreciate a squeaky clean vehicle. Whether you need a gift for an OCD neat freak (guilty as charged) or someone who's car hasn't been cleaned since '92, a gift certificate for full detailing is a great gift (and something a bit unique!). In Baltimore, there is an awesome place called The Auto Spa; for other locations, just search the recipients city and "car detailing" on Google for a list of locations in their area.
Those are my ideas (and one of my longest blog posts ever)! What are you getting your loved ones this holiday season? Please, comment with your ideas!
*links contain affiliates