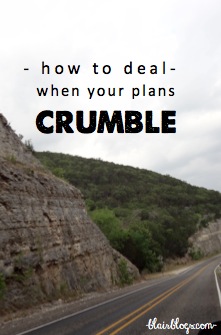 It was January of 2011. I was sick. Sick with illness that wouldn't go away and sick with a heartache that wouldn't get better. I was at a low point, for which I am now very thankful for, because I experienced God holding me in a way I have experienced few times in my life. At that time, however, I was anything but thankful for my situation. I was anxious about the present and scared for the future. In this state, I felt frozen. And feeling frozen, I had decided to stay on campus for the summer and work. Because when you're frozen, you don't want adventure.
Warm in my shared bedroom apartment, I awoke one morning with indescribable clarity. I knew, I just knew, that I had to change my plans of working on campus for the summer and instead work at a summer camp as a counselor. At that time, I felt led to work at the camp I attended as a camper for many wonderful summers as a child, so I sent in an online application. Just a few days later, I received an "I'm sorry, but we're already fully staffed for the summer" email from said camp.
To be honest, I was more than a little shocked. I had been so sure that this was God's calling. And now it didn't work out? What gives? But when I prayed about it, I still felt a deep urge to become a camp counselor for the summer. So I applied to seven camps within several hours of my then-home in Baltimore. A few in Maryland itself, a couple in Pennsylvania, one in Virginia, and one in North Carolina. I expectantly awaited the "yes" I knew I was going to get from one camp, if not two or three.
No. No. No. No. No. No. No.
Yes, I got seven nos. All seven of the camps I applied to were already fully staffed. It was late in the year for counselor applications, but I was floored. Umm, God…did you cross a phone line or something? What in the world? Why did I have it written heavy on my heart to work at a camp if not one camp in the entire United States was hiring? (Dramatic.)
Apparently, there was at least one camp hiring. In Texas. In Vanderpool, Texas. In the middle of nowhere Texas. For 14 weeks in the heat of the summer. In the worst drought in 60 years in Texas. Camp Lonehollow. And despite the fact that I had never been to this place in Texas, and that I would be committing to 14 straight weeks of 100+ degree days, I. was. elated. I knew it was exactly where I was supposed to be, the heat and the distance and the million unknowns.
With my family's shock and my friends' confusion (both of which ended up resulting in immense support), I boarded a plane in Baltimore, Maryland and flew to San Antonio, Texas. (As an aside, I was able to convince two of my close friends from college to accompany me on this crazy adventure. Taylor and Andrew, thank you for coming with me three summers ago–I have never been the same.) From San Antonio, a camp intern picked me up at the airport and we drove over an hour into the beautiful, middle of nowhere, Texas hill country, and unpacked.
Wide-eyed and excited, I played with the camp dogs for hours that first day. I had arrived on property much earlier than most other counselors, and was waiting for the others to arrive. Killing time, I petted and played fetch with four of the sweetest dogs in the entire world. (Two golden retrievers, a yorkie, and a goldendoodle.) Slowly, other counselors began to arrive.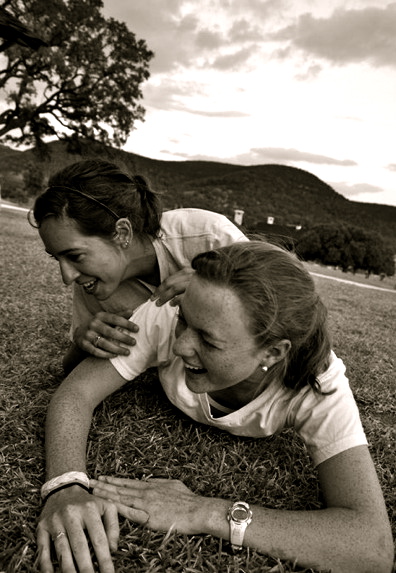 A shy, sweet girl from Arizona walked in. She barely said a word, but I somehow knew we would be friends. I immediately invited her to bunk in my cabin so that we could stick together. (Which was hilarious at the time, since we hadn't even spoken for more than a minute or two.) Turns out her name was Brielle. We ended up being co-counselors, partners, and best friends for the next 14 weeks. We were the only two counselors who stayed together for every single term in the same age group for the entirety of the summer.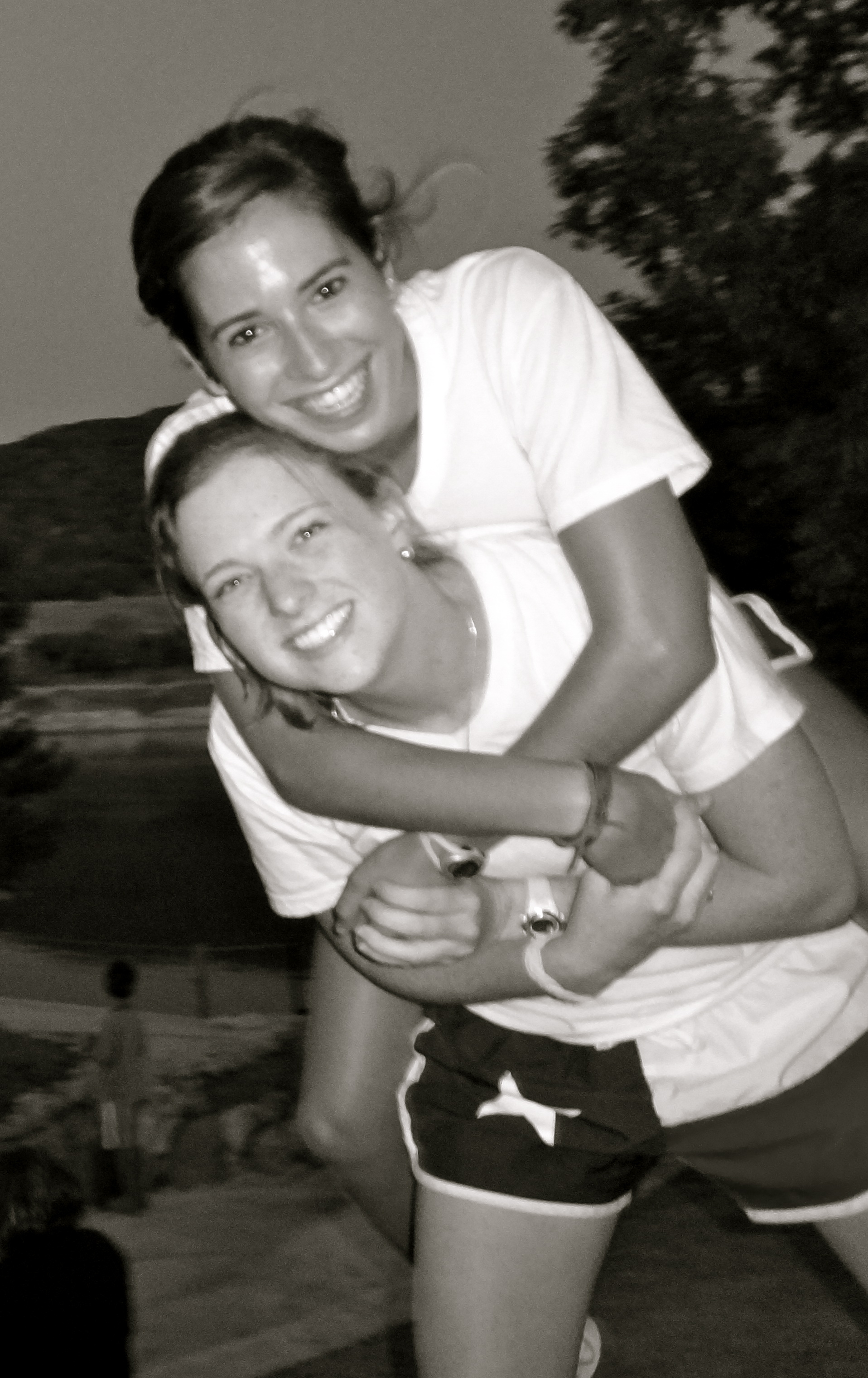 Just a couple of weeks into camp, I was absolutely exhausted, mentally and physically. Caring for 10 seven year olds at all times was taking a huge toll. The camp director, Meg, continually reminded us counselors to find ways to "fill ourselves up" during the few hours of down time we had that summer. I soon realized that I needed the Lord to fill me up if I was going to make it through until August.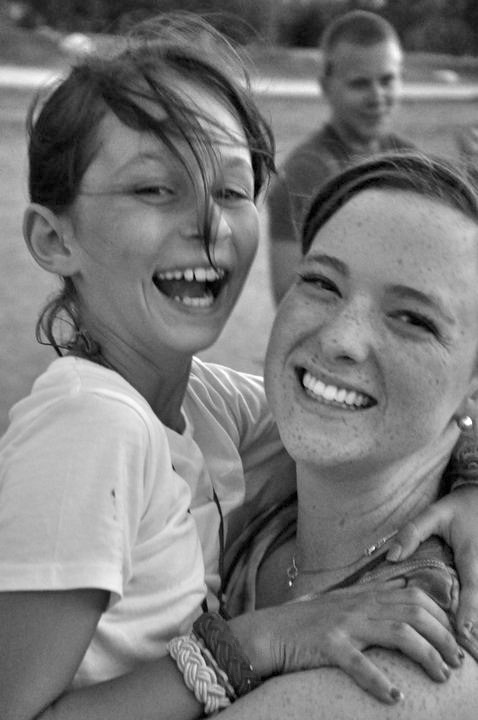 So I started a Bible study. Two, actually. One for the campers and another for the counselors. I also started a prayer time each morning after breakfast. We met under a large tree outside of the dining hall, held hands in a circle, and prayed together. What started out as two or three people soon grew into 10 people, then 15, then 20–by the end of the summer, there were 25+ campers, counselors, and staff meeting under the tree to pray each morning. It was absolutely amazing.
The counselor Bible study was moving as well. Early in the morning, before camp woke up, a group of about eight of us gathered and studied scripture, encouraged one another, and prayed together. People attended who had never known Christ. People attended who were curious. People attended who simply wanted community before the day began. That small group moved mountains. My heart began the long process of healing, my mind began to be sanctified again. By allowing the Holy Spirit to move through me, I had the distinct privilege of witnessing His healing hands change hearts, slowly, in the early morning, over 14 beautiful weeks.
Beyond my spirit, my body was restored. I moved a lot, I ate a lot, I became healthy once more. I learned how to rock climb, how to belay, how to coach girl's lacrosse, how to teach ceramics. My mind was engaged, by body was moving, my heart was happy. I gained weight (I had been ill with mononucleosis, and had lost many pounds), my skin darkened and freckled in the hot sun, and my hair bleached. I looked well for the first time in months. I was well.
I'll never forget nor be able to effectively describe the way the children I met that summer touched my life. Those girls–those sweet, sassy, silly, beautiful little girls–they were God's hands in restoring me. They proved to me my worth and beauty. (The tears have started rolling…) They reminded me of the value of giggling well into the night. They allowed me to dream again, to love again. Their steadfast, needy, overwhelming love, it absolutely restored me. I'm not a parent yet, but the pure, innocent, perfect love my tiny campers lavished upon me has to be the closest thing to unconditional love that I've experienced.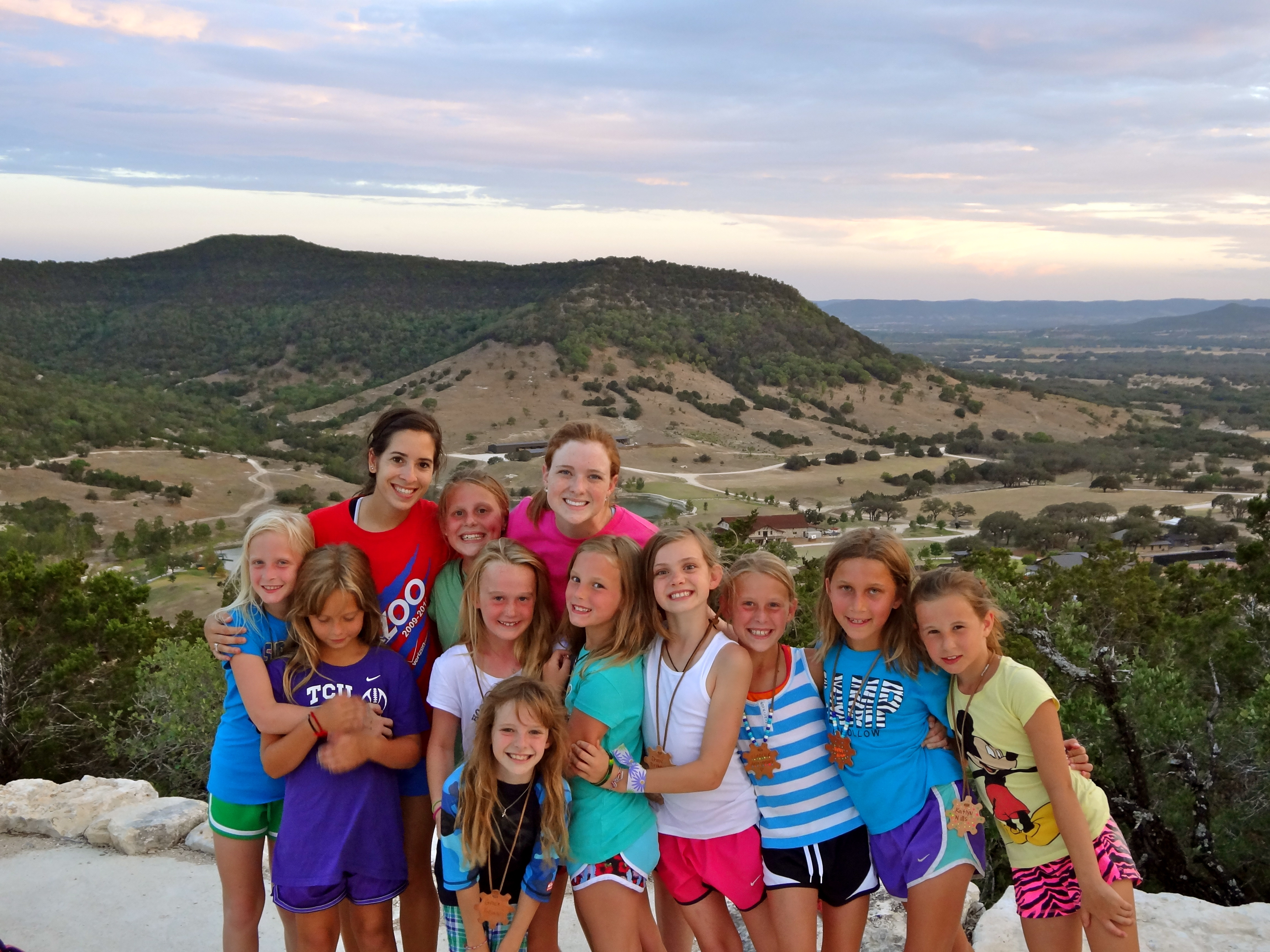 Have I convinced you yet? That those three months in the middle of 2011 were amazing? That a change of plans changed my life? That I've never been the same since that summer?
It was that unexpected summer in Texas that changed me more than any other experience of my life. And to think–I had nothing to do with planning it! It was a quiet "yes, Lord" and loads of faith that He would follow through on His word. Oh, how He surprised me with a summer beyond my wildest dreams.
But this is just my story. In fact, this is just a tiny slice of my story. And how abundant are Jesus' fingerprints on just this small slice?
The reason for my sharing this story–the reason for my typing out over 1,300 words–it's all to encourage and remind. To encourage you to remember that our plans are generally terrible and God's plans are always awesome. To remind you that your dreams for yourself are nothing in comparison to the massive plans that the Lord has for you.
So, I say this: if you're at a crossroads in your life. Or if you're in a valley, a dark place. Take heart, my friend! Stay faithful. Be tenacious. Because this difficulty, this friction you're experiencing at present–it's nothing in comparison to all that's coming your way. Because the truth is that when we think things should go one way, and they don't, it can be the most amazing experience of your life.
But, as it is written, "What no eye has seen, nor ear heard, nor the heart of man conceived, what God has prepared for those who love him." -1 Corinthians 2:9
Do you know what that means? That NO ONE knows the amazing, difficult, beautiful, refining, exciting, awe-inspiring, awesome plan that your Mighty God has in store for you. Not your mother, your father, your pastor, your broken spirit, your negative thoughts, or your hurting heart. Take a deep breath and have faith! God's holding your precious life in His perfect hands.