Thank you for your kindness and understanding in allowing me to take the past several weeks off from blogging. I needed to rest.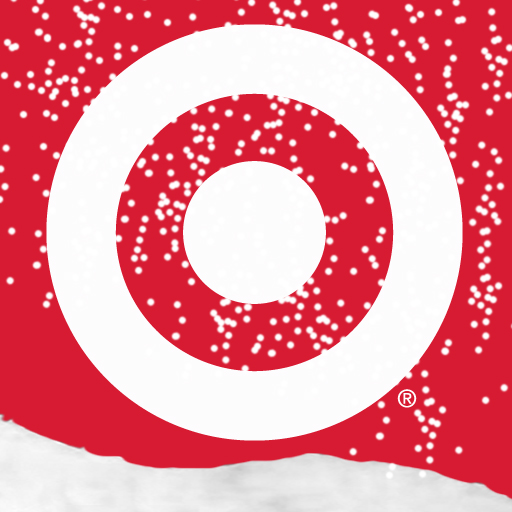 I arrived home from a weekend away Sunday evening with a stiff back and cramped legs. After carrying my overnight bag into my apartment and dumping its contents on to the tan carpeted floor, I sprawled out on my red couch and caught up on my Instagram feed. Few minutes passed, and I was feeling restless–tired of sitting all day, wanting to move my body. I convinced myself that a ten minute car ride would be worth strolling through Target and stretching my legs for an hour or so.
Stuffing my keys, wallet, and phone into my purse, I locked up and headed out to my car. Just a few minutes later I was walking through one of my favorite places in the world (you think I'm kidding). Giant plastic jack-o-lanterns were discounted down to just 10 cents each, and the Fall and Halloween items were totally picked over. Replacing them were an assortment of Christmas trees, ornaments, wreaths, and other holiday decor.
Regardless of whether you're a "start celebrating Christmas as soon as it gets cold" type or a "don't start celebrating Christmas until after Thanksgiving" type, there is something strangely soothing about walking through bright and cheerful decorations with the sounds of a holiday CD demo playing in the background–no matter the time of year. I walked slowly through each aisle, not carrying a basket, pushing a cart, or picking anything up. I just walked and enjoyed the fact that I wasn't sitting for the first time all day.
A mother and daughter walked by me, one in jeans and the other yoga pants. The two were deciding on a shower curtain, picking up one, then another, and another. The daughter looked like she was finishing up high school, maybe a junior or a senior. The resemblance between the two, in both physique and body language, was undeniable. Although the daughter was younger and slimmer than her mother, both had smaller waists and more womanly hips and derrières (jealous). Their voices were tonally similar, and the way the pair contemplated the blue flowered shower curtain and the pink and brown ikat one was similar as well.
I meandered into the next aisle, where picture frames, canvases, and wall art were displayed, and happened upon a second mother-daughter pair. Two different people, same degree of resemblance. This daughter was in her early teenage years, and the two were deciding on some wall art for their home. They bantered back and forth, picking up new pieces as options throughout the conversation. They had a similar shade of hair color and similar physiques, much like the first pair. I smiled to myself and continued browsing.
As I looked at end tables and lamps, I thought about the way a third party would observe my own mother and I. We too have a strong resemblance. Pencil thin, long legs and fingers. Extra weight is carried in our middles. Absolutely no derrière. Astoundingly different personalities, but a rather striking resemblance. She always echos my "my right knee hurts when I run" or "I can't chew gum for too long or my jaw locks up" with a "me too." Sometimes I joke that the apple never actually fell off of the tree.
Ah, genetics. Amazing how they carry on from generation to generation, thick and identifiable characteristics that can't be shaken. And as I continued my stroll into the shoe section, I began to wonder something more, whether an outsider would know that I was God's daughter through observation alone. What if Jesus were standing next to me in Target…would I resemble Him?
Would someone see the two of us together and know we're related? Do I take after Him?
And as I thought about it, my realization was this: just as these women and their daughters are not exactly alike, their resemblance and similarities make the parent-child relationship abundantly clear. I can only pray the same for myself and other believers. That we would know our imperfection, and in that knowledge, strive to become more like the One who is perfect.
But honestly, the truth is this:
"By this all will know that you are My disciples, if you have love for one another" -John 13:35
Love. Love is what makes me look like Jesus. Not going to church. Not reading my Bible. Not volunteering. Not donating to charity.
It's Love that would make a passerby in Target say, "That's His daughter."
PS–Notice anything different? Blair Blogs got a little facelift!