I love cooking and baking. I joke that I'm a homemaker even though I'm unmarried and childless…what can I say, the kitchen is my domain! And although my apartment is far from complete, my kitchen is pretty rockin' if I do say so myself. Kitchen gadgets make my heart happy.
I don't have room for every single gadget I want, so instead I'll put all the gadgets you (and I!) never knew we always wanted here on my blog! Let's get cookin'…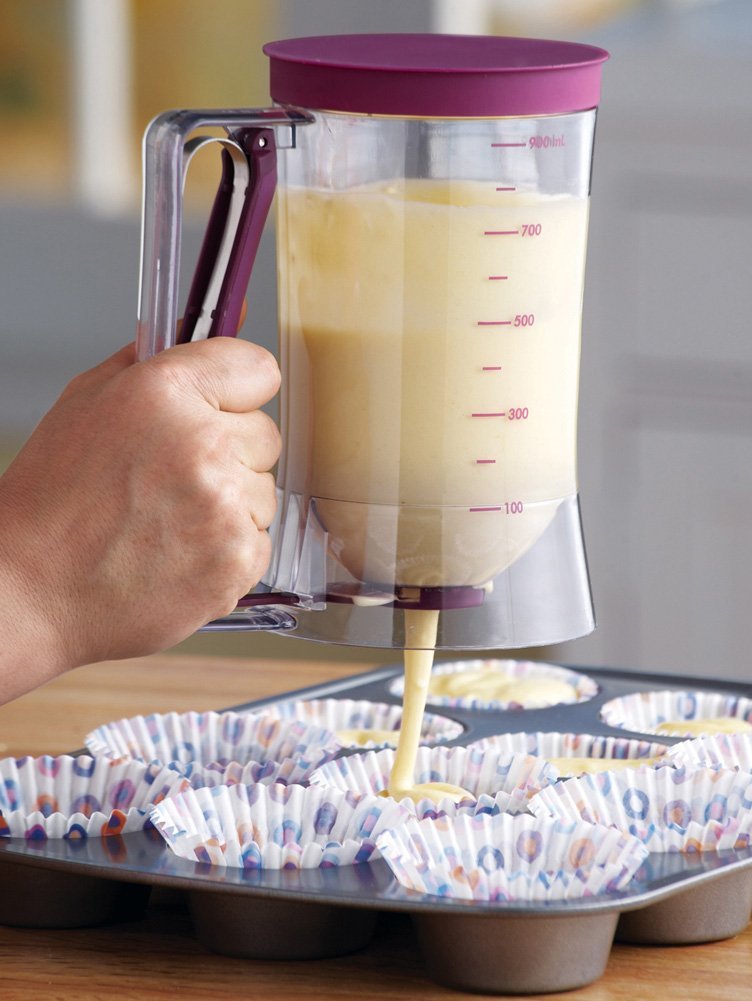 Let me be honest: pancakes are a struggle for me. The batter's a hot mess. They're always too thin or too thick, undercooked, burnt…the list goes on. I consider myself a pretty good cook, but pancakes, they get me every time. I almost never make them anymore because they're so messy, hard to pour, and generally difficult to control. But this–this batter dispenser–this could make me a pancake believer. I was skeptical at first, but check out the reviews! Apparently it really rocks.
Another great use would be to fill cupcake tins (as pictured above). That process is always quite an interesting one, and a little device like this would make for faster, cleaner, and easier cupcake making.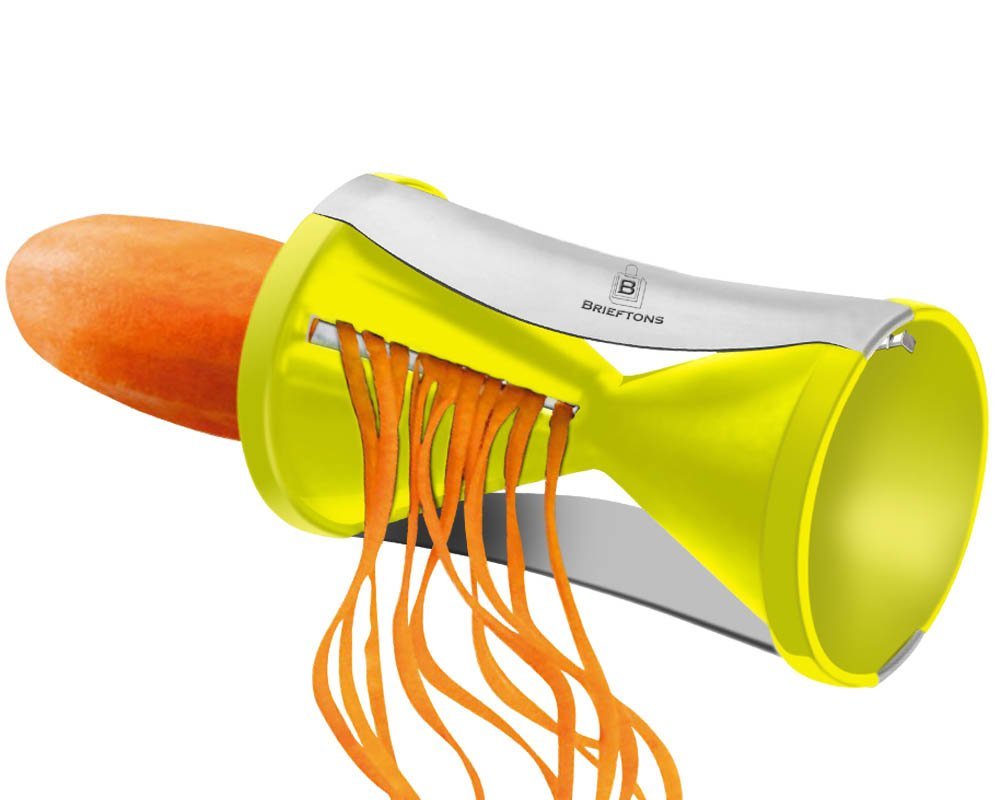 I know vegetables are good for me. And I eat them frequently. But there are so many times when I'd rather eat fruit…or crackers…or pasta…or cookies…or an entire sheet cake. This small gadget would make eating veggies so much more fun, not to mention versatile. I could totally see myself making some veggie spaghetti and saving myself carbs and guilt! One reviewer said that she uses it for topping salads with cucumbers and carrots–love that idea!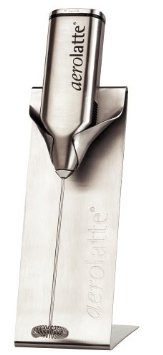 Unlike the previous two gadgets, I actually have this one. I got it for Christmas last year, and I. Love. It.  Whenever I make coffee, I always heat up milk and froth it with this little miracle. Then, when I add the milk to my coffee, it's warm, frothy, and delicious. The great thing about the Aerolatte is that it comes with its own stand, it's stainless steel, and it's very high quality. In fact, it has almost all 5-star reviews on Amazon (read them here)! And at it's price point, you really can't beat it.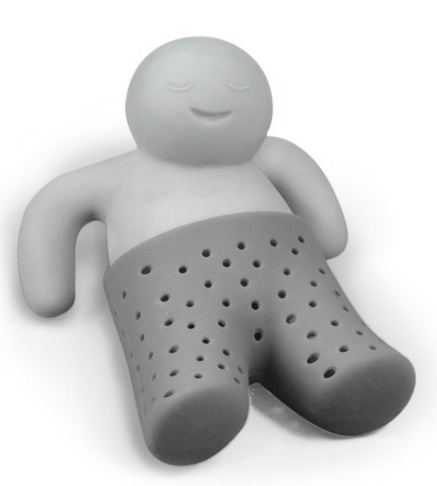 Now that the weather's getting chilly (it's actually only 32 degrees in Austin today, crazy!), it's time for some tea drinking. And how darn adorable is this tea infuser? (I also love this one!) I read recently that some tea bags are laden with chemicals and pesticides and have since tried to drink loose leaf tea more frequently. This would make loose leaf tea drinking 100x more wonderful. Love it!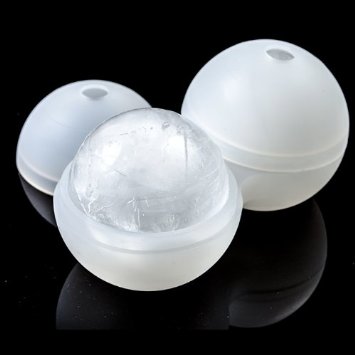 The possibilities with these ice molds are endless. I'm imagining them with cranberries frozen inside the ice for Christmas parties, or a bunch of them in the punch bowl for a whimsical touch, or frozen with lavender for a lovely summer drink. Round ice molds…who would've thought! What a fun, inexpensive, and unique way to spice up a party!
6. Pineapple peeler/corer/spiraler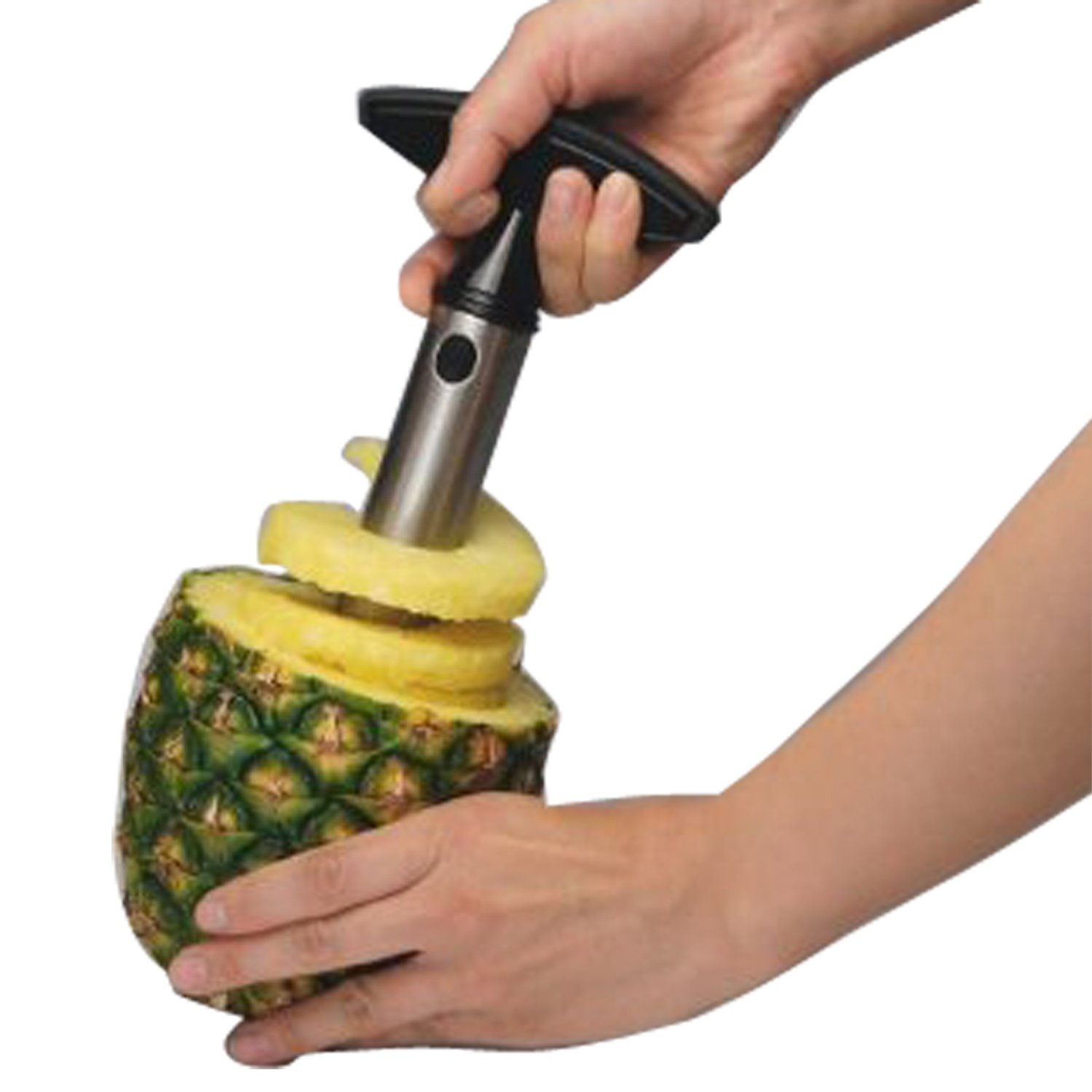 I love pineapple, but it's a pain. Just so high maintenance. What with the cutting and slicing and peeling and coring and it's all too much. (I think this definitely deserves a #firstworldproblems.) Regardless of the ridiculousness of it all, pineapple is delicious but pretty annoying to cut. I think this neat little gadget would be just wonderful. (Anyone have one?)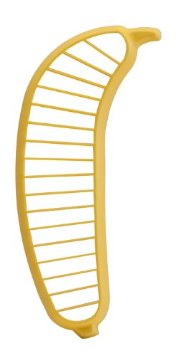 If nothing else, you absolutely must read the reviews on this item…they are hysterical. As silly as it is, it would definitely make cutting up bananas for smoothies or pancakes (ahem, refer to number one) much faster. I could also imagine using it for strawberries. And at under $4, I'd say it's a worthwhile investment…if nothing else than as a funny conversation piece.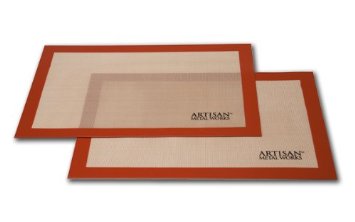 One of my aunts has one of these, and she swears by it. I'd like to grab one myself for a little more foolproof cooking! Perfect cookies, chicken breasts that won't stick…wonderful! And similar to some of the other products I've mentioned, this one has amazing reviews. Consider it added to my Christmas list!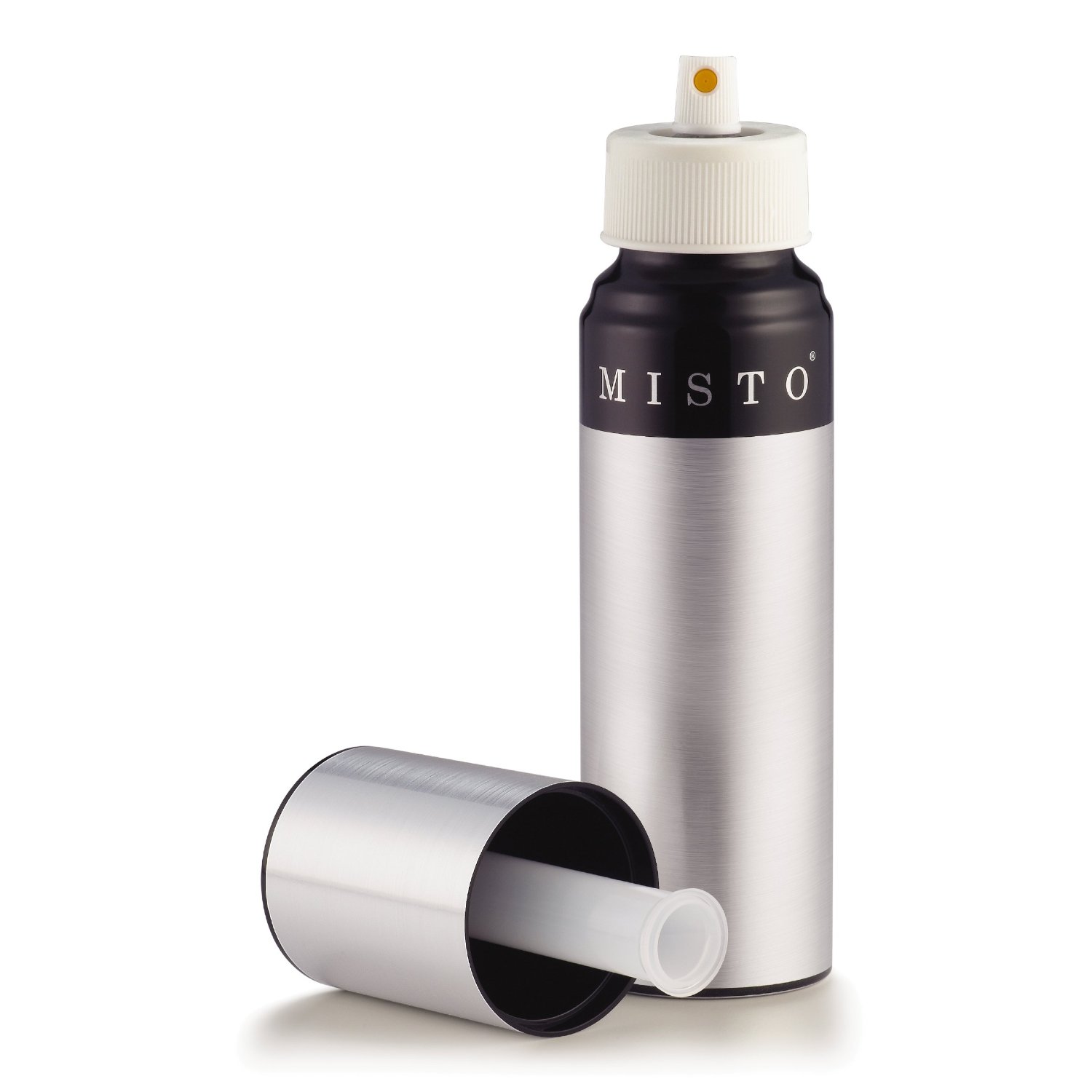 I don't usually cook with olive oil (I use coconut oil), but when I do, this would be amazing. First of all, it would look about 35,000 times nicer than a can of Pam sitting on the kitchen counter. Secondly, it's not vegetable oil. And thirdly, it would save money over time. Also, Pam ruins the coating of nonstick pans–this would solve that problem, too!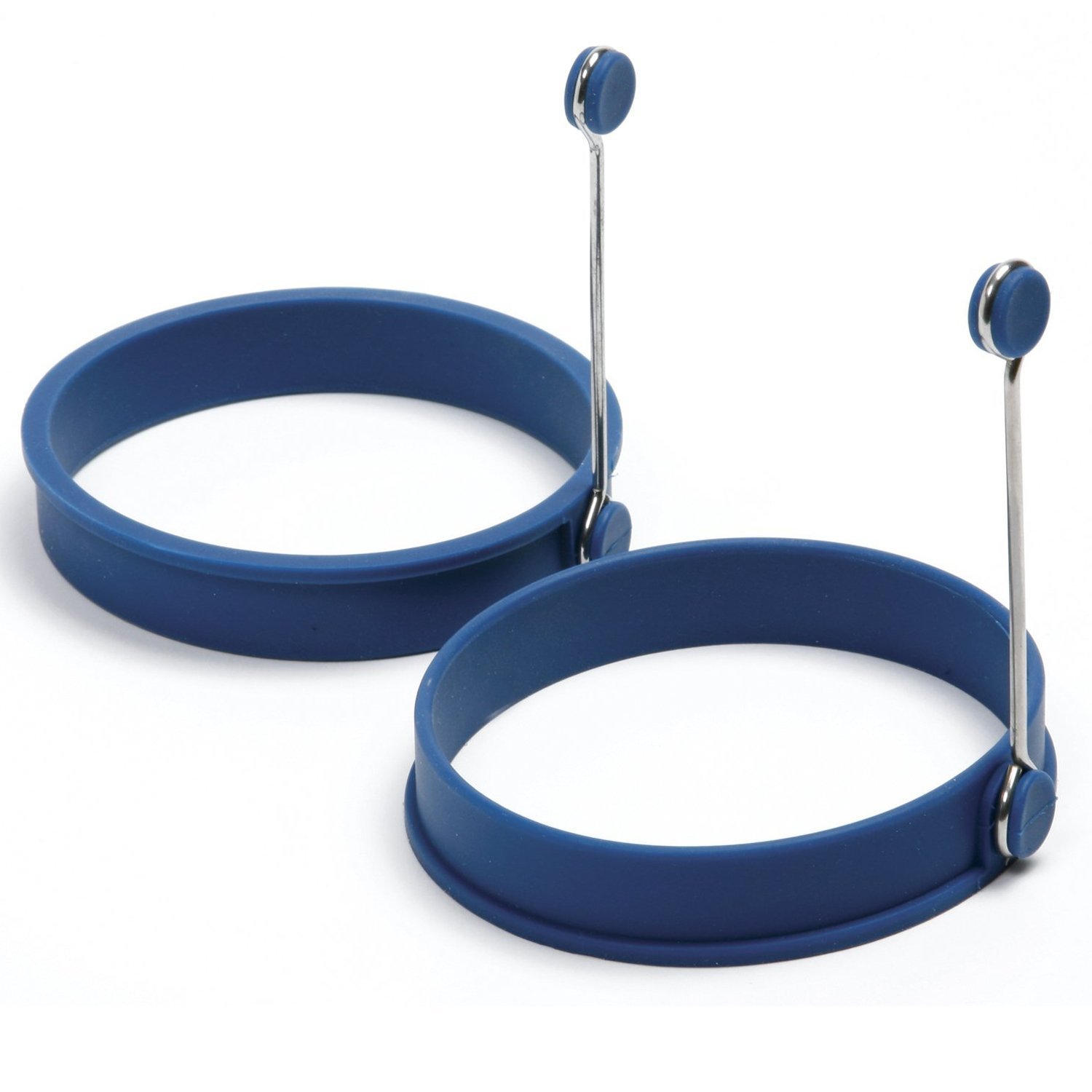 Back to the pancakes. Ha! I've never blogged about round hot breakfast cakes three times in one post. Today's the day, I guess. I'd love this little ring for pancakes, but using it for eggs would be even better! The perfect egg-on-a-bagel! A delicious egg sandwich. Yum. I don't know about you, but my family l-o-v-e-s breakfast sandwiches, and we would use this thing on the daily.
What's your favorite kitchen gadget? Do you have any of these?
[Use the image below to pin this post!]