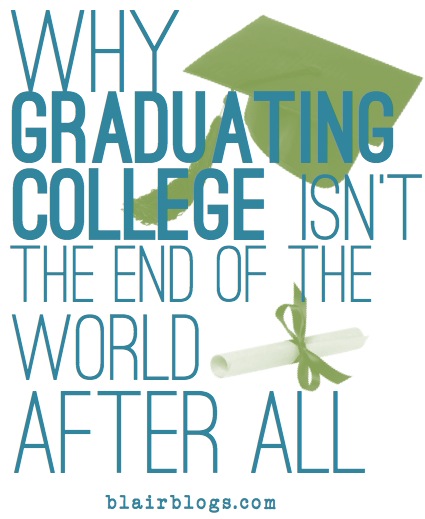 This time last year, I legitimately thought that May 25, 2013 was going to be the day the world ended. I thought I'd graduate, move back home to Maryland and die a slow, painful death away from my best friends, miserable and alone. Dramatic? Perhaps. My reality at the time? Absolutely.
College was, for me, an amazing four years from day one. I never went through homesickness, ever. I made the most amazing friends–better than I could dream of. I attribute this entirely to the Lord's faithfulness. You see, high school was an extremely difficult time for me mostly (I perceive) because of my decision to follow Jesus. I believe that because I stood firm in my faith even as friendships and my world crumbled during those years, God abundantly blessed me when I arrived at Elon (my alma mater).
Of course there were rough patches of college–sickness and break ups and general life difficulty–but overall, it was a beautiful, wonderful, blessed four years. And even the hard times were fragrantly accompanied by friends that carried me and loved me. So, to me, it seemed that separation from school (known to most as "graduation") was separation from all the goodness that had bloomed over my four collegiate years.
I was wrong.
It's true that life comes in chapters, in seasons, in chunks of time. Some are valleys, other mountains. Good and bad. Easy and tough. High school was, more or less, a valley. (There were a lot of contributing factors to this. It wasn't all bad, but it was a very hard time for me. But that's a story for another day.) College was, more or less, a mountain. In my mind, I assumed that life had to be valley-mountain-valley-mountain…you know, a pattern?
If the pattern continued the way I expected, I would be in a valley after graduation. Thankfully, God doesn't operate within the confines of patterns and instead loves me wildly and unexpectedly and not at all predictably.
And my post-grad life reflects just that–wild, unexpected, adventurous love.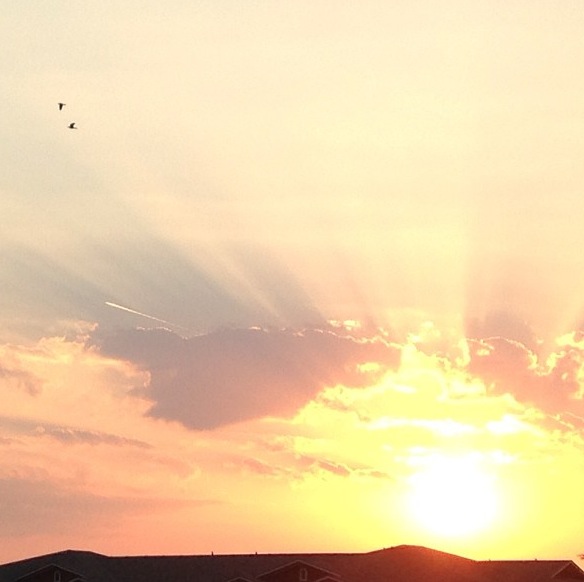 Most people don't know this, but I didn't open my heart and mind to moving anywhere besides North Carolina (where I went to college) until March or April of my senior year, even though I started job searching immediately upon arriving on campus in September. Though there were opportunities in other states, I just kept saying "that's too far from family," "I don't want to go that far," "it's too different…" and so on, and so on.
And then, one day, God told me I was going to move to Texas. At first I didn't believe Him, so He literally flooded my life with all things Texan. All of the sudden, every person in the state of North Carolina who had ever lived in or visited the great state of Texas befriended me. No matter where I drove, a car with a Texas license plate was in front of me (which is rare for NC, as you can imagine), and friends started asking me about moving out of state though I hadn't even come to a peace with the move myself! It was crazy. It was overwhelming. It was exactly what I needed.
Not to oversimplify things, but over the next several months, life worked itself out. I phone interviewed with different companies in Texas throughout April and May, flew down for a follow-up interview with one, and accepted the job I have now in June. Everything fell into place supernaturally. I found a great, affordable apartment, was able to postpone my job start date over six weeks so that I could go on vacation with my family, and made the long trip down here with absolutely no hiccups.
But this process of moving is not the purpose of this post (although you may think otherwise at over 625 words already). This post is about my new life, and why graduating wasn't actually the death of me.
After the first few weeks of getting settled in at my new job and my new apartment, that's when I could feel the fear on the horizon. The dust had settled, and I was awakened to the new reality that I was living in a massive state and I knew almost no one.
But I refused fear.
Actually, Jesus refused fear for me. He just kept whispering "Do not be afraid, Blair. I'm with you. I love you. I've got you. Do not be afraid." And so for the first time in a long time, I wholeheartedly trusted and relied on the Lord–not on family or friends or anything else. Because really, He was all I had.
And it was that decision–the decision to refuse fear–that rocked my world and changed my life. I joined a church, started attending a small group, stretched myself to make friends, found my place at work, began babysitting new families. And guess what?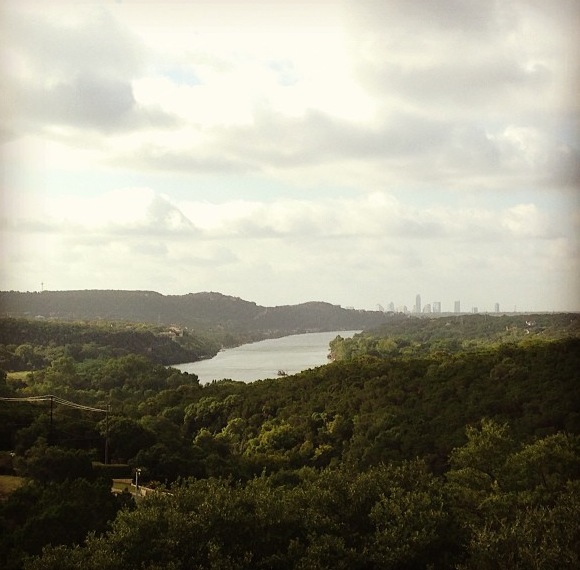 I am in love with my life.
It's amazing. I am joyful, so joyful. I am fulfilled, so fulfilled. I am growing and learning and reaching outside of my comfort zone. I miss college, of course. I mourn aspects of living on campus surrounded by my best friends…but that's normal, healthy, natural. But even with the pieces of school that I miss, I'm not living in the past.
I'm living in the here and now, because the here and now is awesome and full of beauty.
And so this is why it's okay to graduate:
The reason why graduating college isn't actually the end of the world is because your four collegiate years are but a blip on the radar of your life. They are years full of self-discovery, years of laughter and joy, years of laying a foundation for your future. Those four years are amazing, don't get me wrong.
But when God laid out the plan for your life (Psalm 139, Jeremiah 29:11), He didn't just decide to give you all of life's happiness in four short years. No! He has a journey laid out unique to you, and it will be abundantly full of His grace and joy, and you will be filled with His spirit of hope should you choose to accept Him.
Don't listen to the people who hate living in the "real world." Don't listen to the people who say that life after graduation is terrible and awful.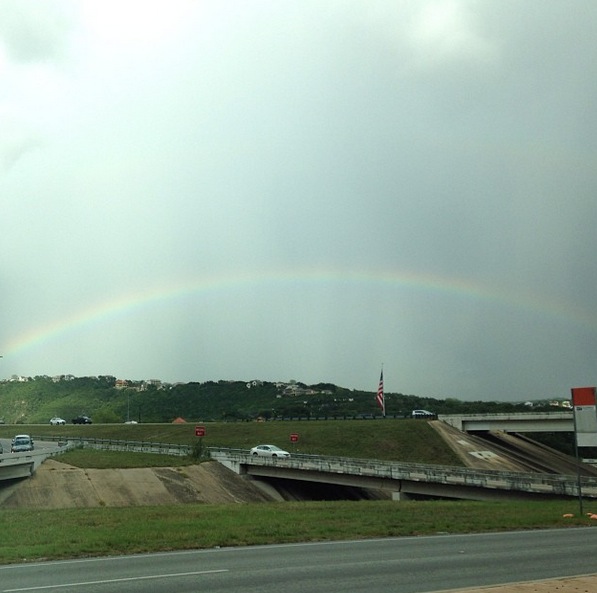 Life is about moving forward, forward, forward. Learning from the past and looking forward to the future but living–living is done in the here and now. Living is done in the present.
So take heart! When you graduate, you'll survive. In fact, I bet you'll do more than survive if you have the right attitude. I think you have the power to fall in love with your own life.
(As always, if you want to talk about this post or anything else, please feel free to email me at [email protected]!)