A few weeks ago, I told my boyfriend that I needed a better solution for storing my jewelry. It was spread out in many different travel bags and was constantly tangled and annoying. John, being the left-handed-right-brained creative guy that he is, came over with this: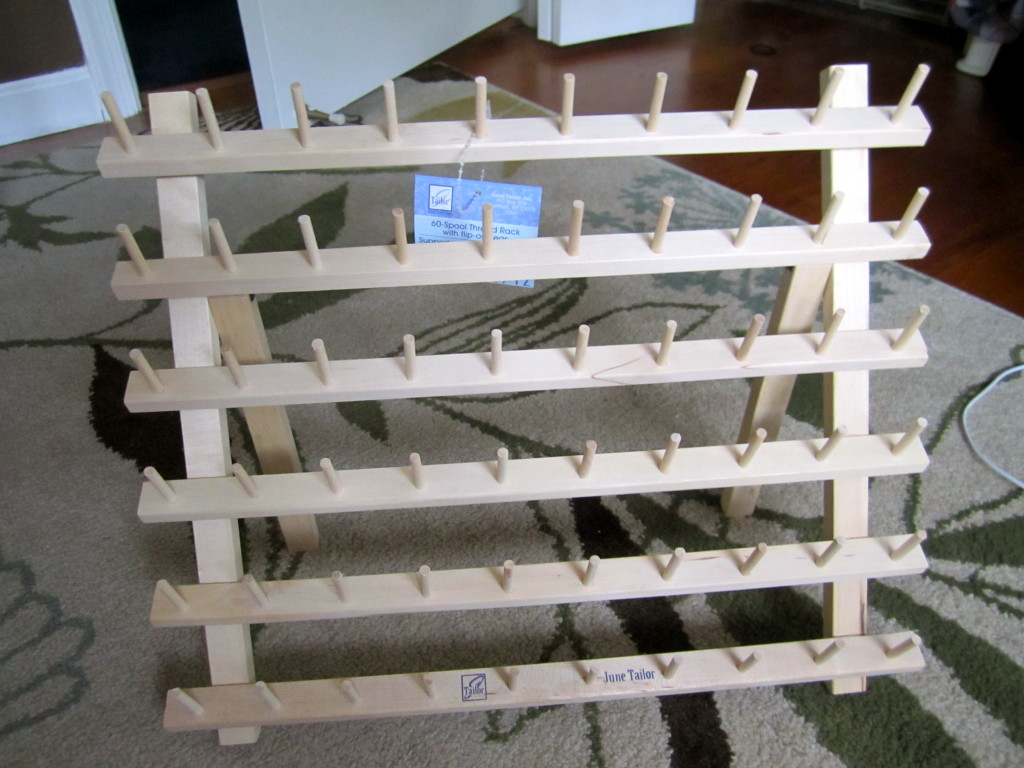 Gotta be honest, I didn't get it at first. It's a spool rack (like for sewing), how was I going to use it for jewelry? But after only a couple of minutes, I realized it was the best jewelry solution I've seen…John, if you're reading this, thanks babe! 😉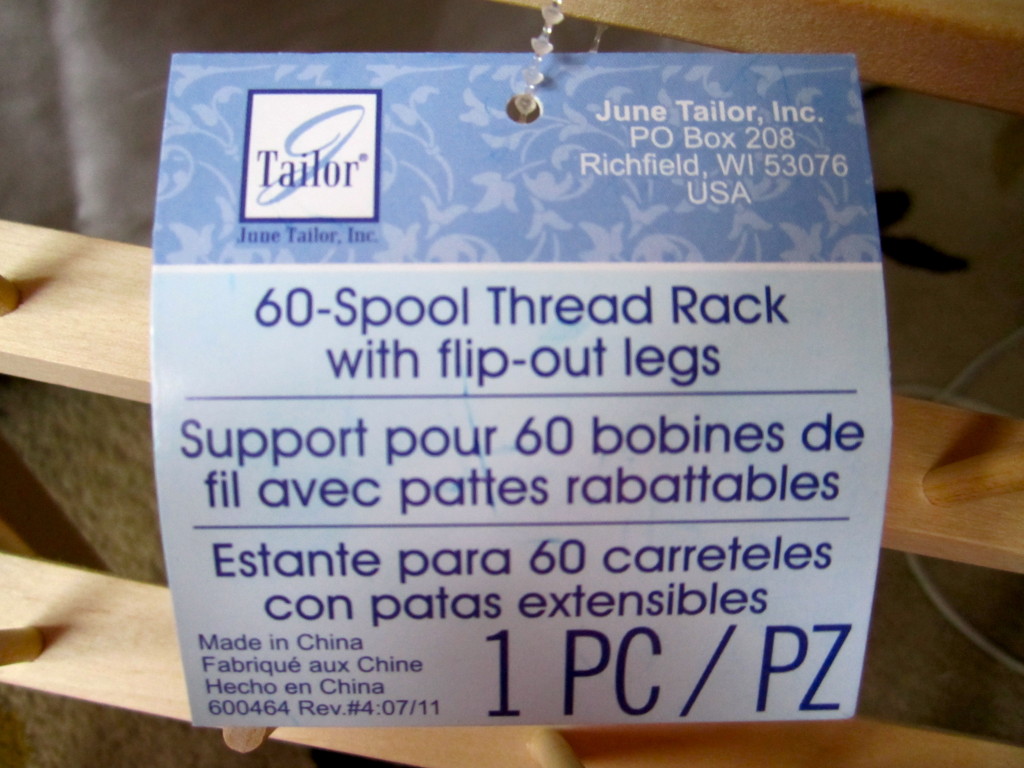 J got it at Michael's for around 15 bucks, but you could get it for $9 with the weekly 40% coupon! I thought it was great, but I wanted to spray paint it white for a more finished feel.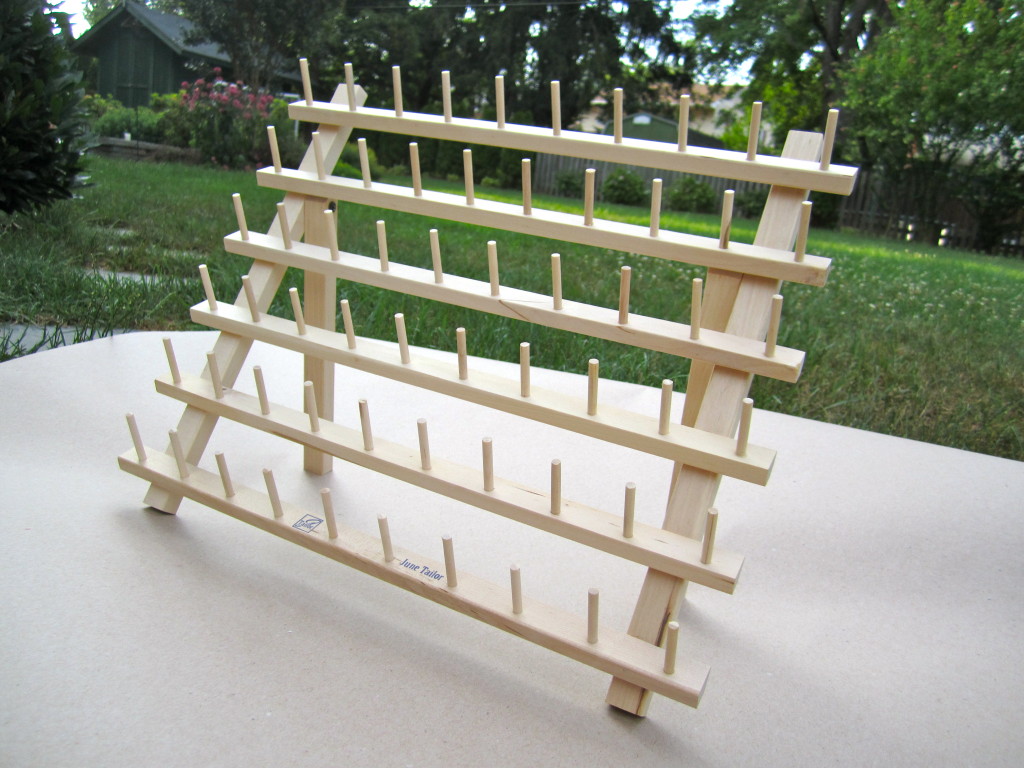 So, I took it outside and sat it on some cardboard so our grass wouldn't be green and white stripes!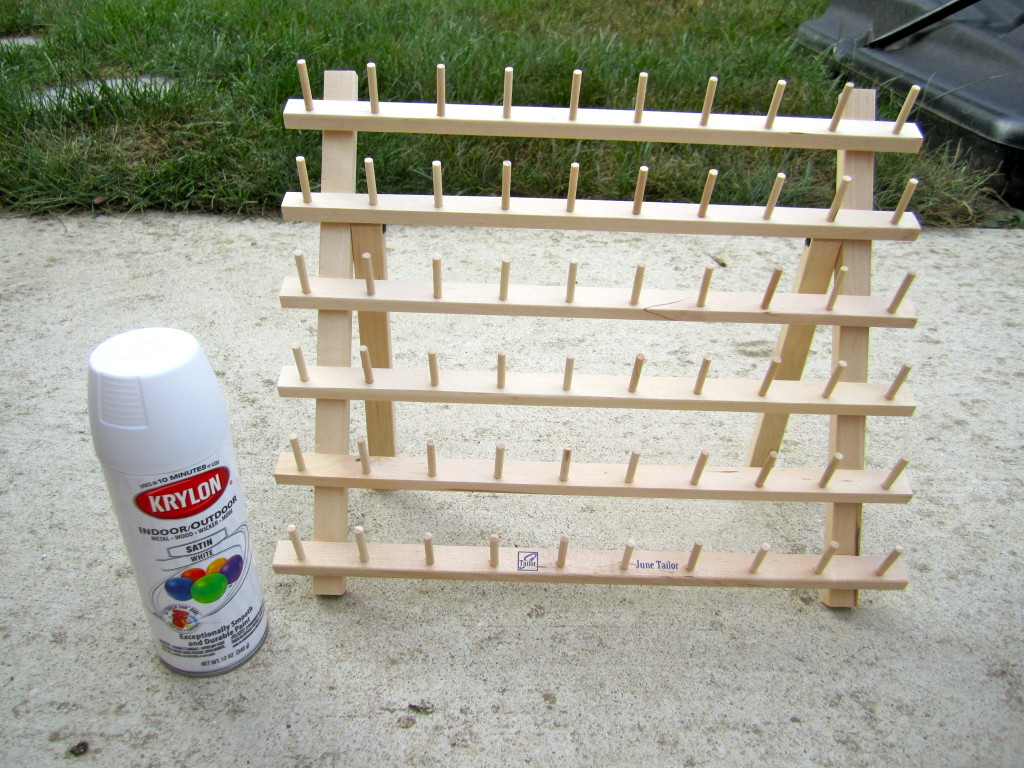 I used Krylon spray paint, and I have to say–it rocks! It had great coverage, dried quickly, and looks awesome.
I gave it three coats of paint, but only remembered to photograph the first. Oops, sorry! So, because of the magic of the internet, here it is all painted and adorned with my jewels…
Even dangling earrings can be easily hung on the wooden pegs. Seriously–this spool rack is a life saver! Love, love, love it! I photographed it sitting on a bookshelf, but it actually lives in my closet on a shelf. That way I can close my closet doors and hide it when I want to.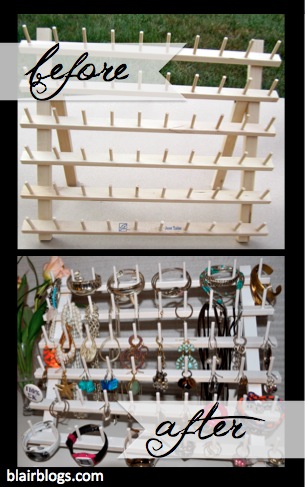 How do you store your jewelry? Repurposed anything lately?
a repost from the archives