If you're new around these parts–WELCOME! Before reading this post, however, you may want to check out this one.
Let me refresh your memory…this was the state of my bedroom about a month ago.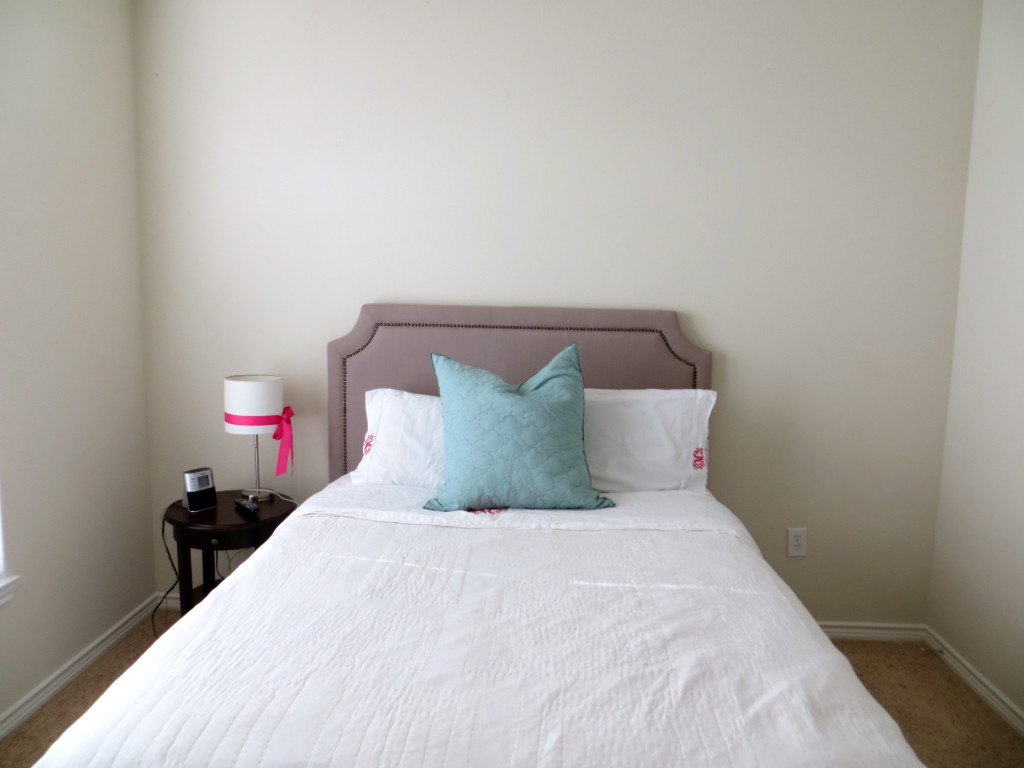 Cute headboard. Everything else was pretty much a mismatched mess. Certainly a far cry from the cozy seaside villa I dreamed of. I can now say, happily, that I'm one step closer to the bedroom retreat of my dreams. Here's where we are today: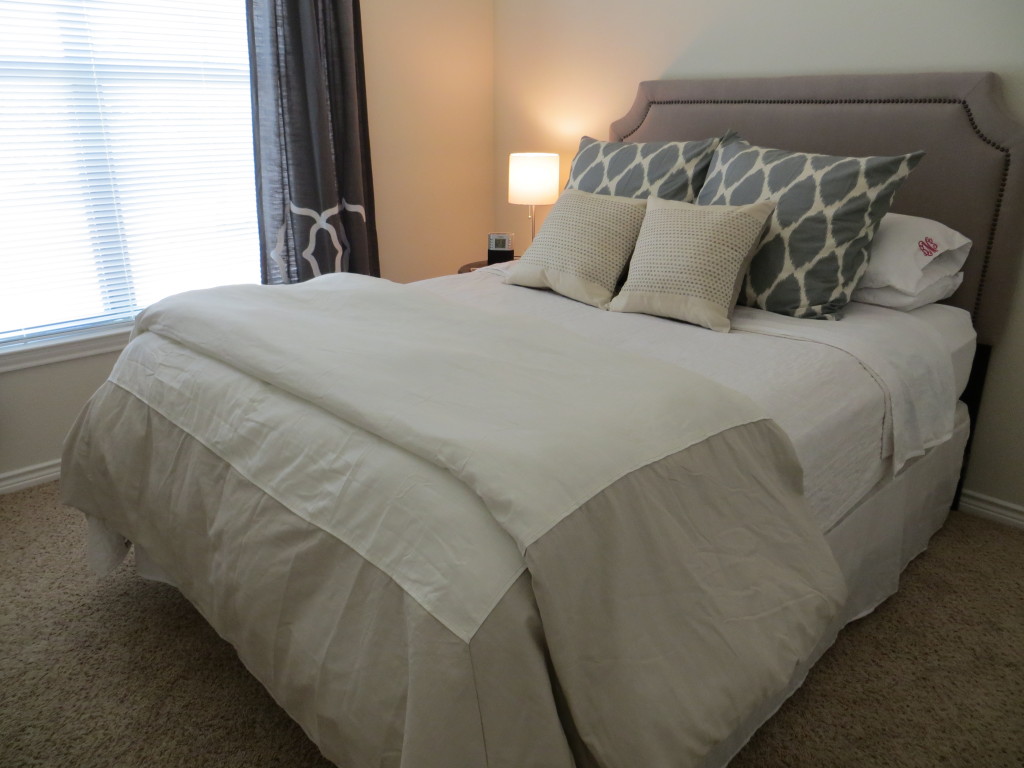 Definitely a step in the right direction, wouldn't you agree? A big step. As I mentioned in my previous post, the comforter is Kate Spade that I got on sale from Bed Bath & Beyond. The pillows are all from West Elm.
As for the curtains (from Target), I took several shots because they were a bit hard for me to convey through photograph…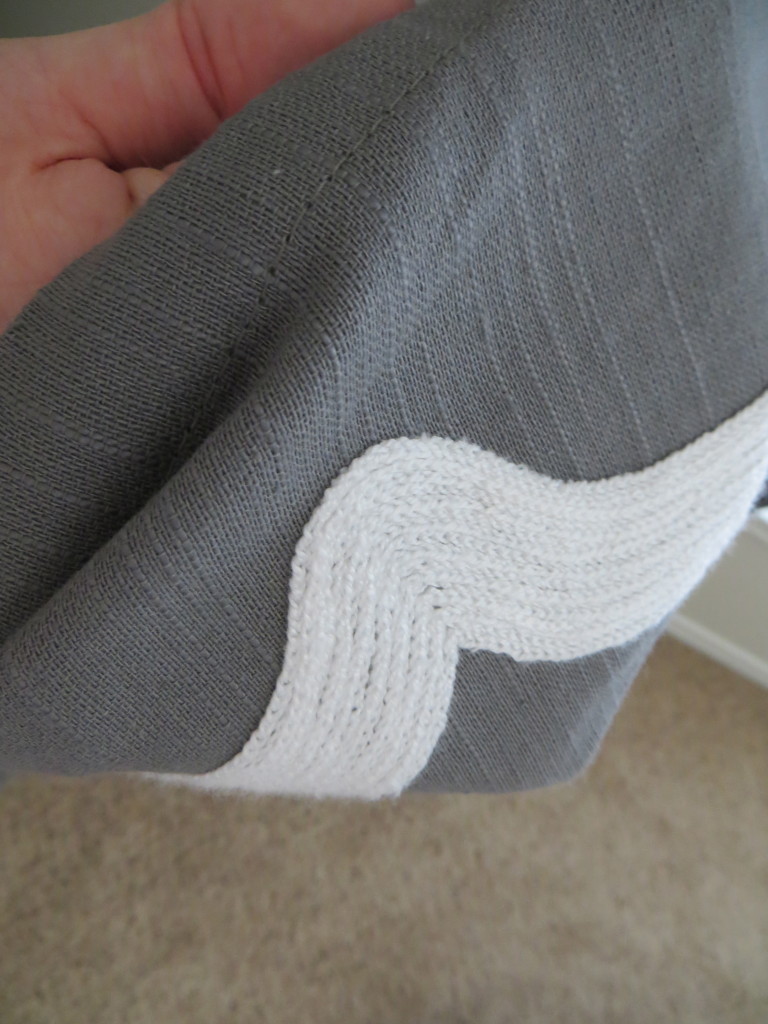 Here's the material. It's a light, almost linen material in a charcoal gray color. On top is a thick, embroidered white design. Beautiful.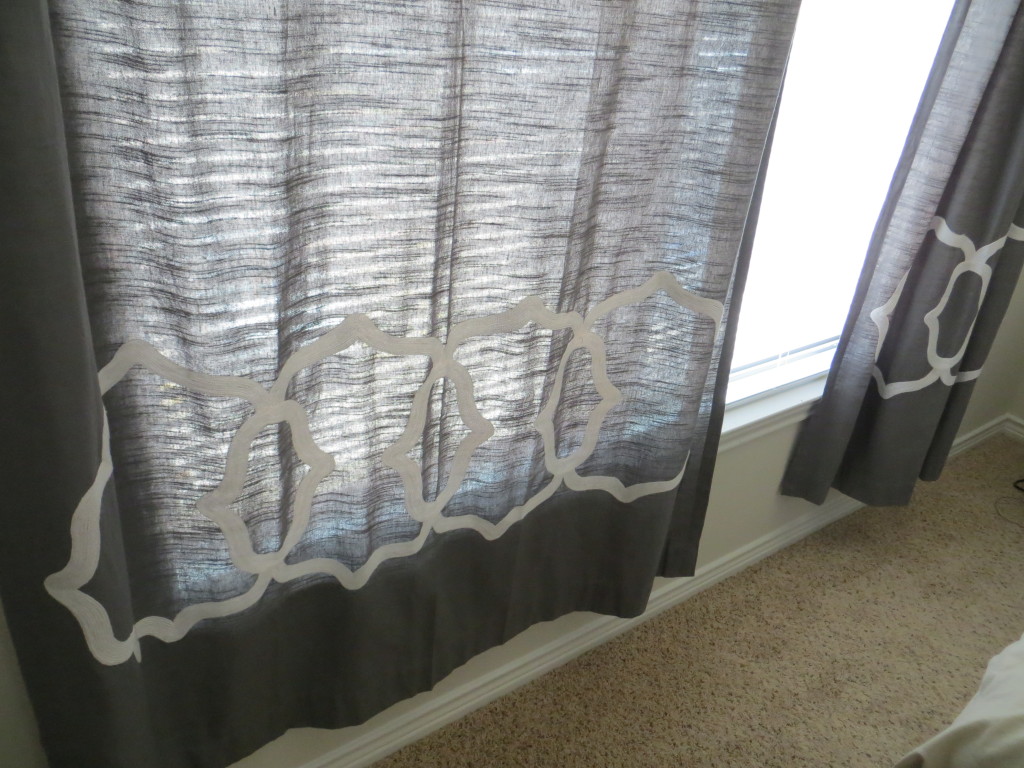 One aspect of these curtains that I really like is that their darkness doesn't compromise the brightness of my bedroom, which is something I love. The light can still come through the fabric during the morning if the curtains are pulled closed, but when they're open and pulled to the sides away from the light, they remain the rich charcoal color that I love.
It took me roughly 15 minutes to write the above two sentences…I just couldn't find the right words to describe the curtain light situation. Hope you understand what I mean. If not, well, you win some, you lose some.
So, there you have it. It's still a faaar cry from finished, but I'm getting there. I still need matching lamps, some art for above the bed, and a dresser. What room are you working on? Making progress?