I'm in my car a lot these days. Each morning on my way to work (30-45minutes) and each evening on my way back home (another 30-45minutes), plus heading to the grocery store, the gym, Target, and other errands. (Y'all, Texas is big. It's no big deal to drive 25 minutes to get to a favorite restaurant, whereas in Maryland, for example, that's ridiculously far!)
Anyway, spending all this time in my car, I have seen a lot of homeless men and women around the city of Austin. After hearing the man who wrote Under The Overpass speak a few years ago, I always try to give these men and women eye contact, a smile, and a wave. I do not feel comfortable handing out money. There's simply too much of a risk that the money will not be used for non-essentials, and I'm on far too tight of a budget (not to mention have a serious ethical dilemma) to be funding any sort of self-destructive behavior. (Update: I've gotten a bit of backlash from this comment. I realize not every homeless person is a junkie or an alcoholic, but I believe in writing the honest truth. And this is the honest truth–I refuse to hand out cash. You don't have to like it and you certainly don't have to agree!)
But I really, really wanted to help. It broke my heart every time I saw a person on the streets, begging for help.
Aside from feeling like I should help, God asks us to help those who are less fortunate than us…
"Whoever is generous to the poor lends to the Lord, and he will repay him for his deed."

-Proverbs 19:17-
So I decided to brainstorm. And here's what I came up with: Blessing Bags. I thought if I fill up brown paper bags with food, hygiene items, and other essentials, I know that I am helping those who are less fortunate, spreading Love, and meeting needs.
So, with a budget of around $50, I headed to The Dollar Store and Walgreens, and picked up the following items:
Sunscreen
Chapstick
Toothbrushes
Toothpaste
Combs
Deodorant
Antibacterial wet wipes
Chocolate Pudding
Applesauce
Plastic spoons (for above 2 items)
Peanuts
Crackers
Chewing gum
Hard candy
Water bottles
Brown paper bags
First they were a HOT mess: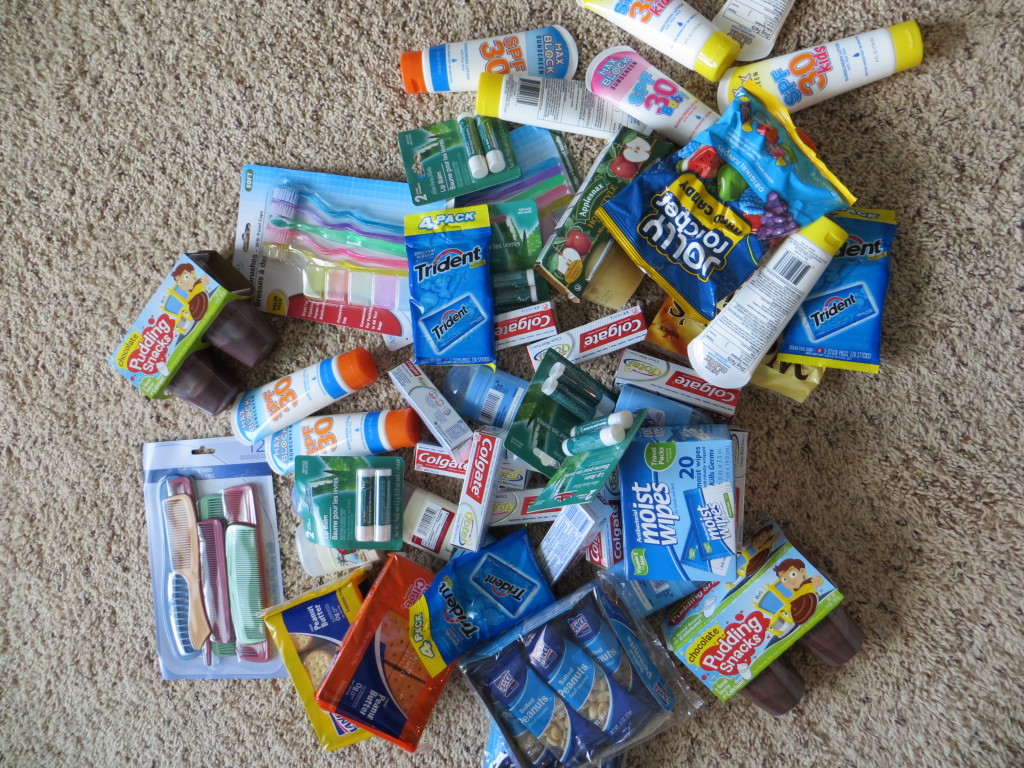 So I got to organizing and sorting them: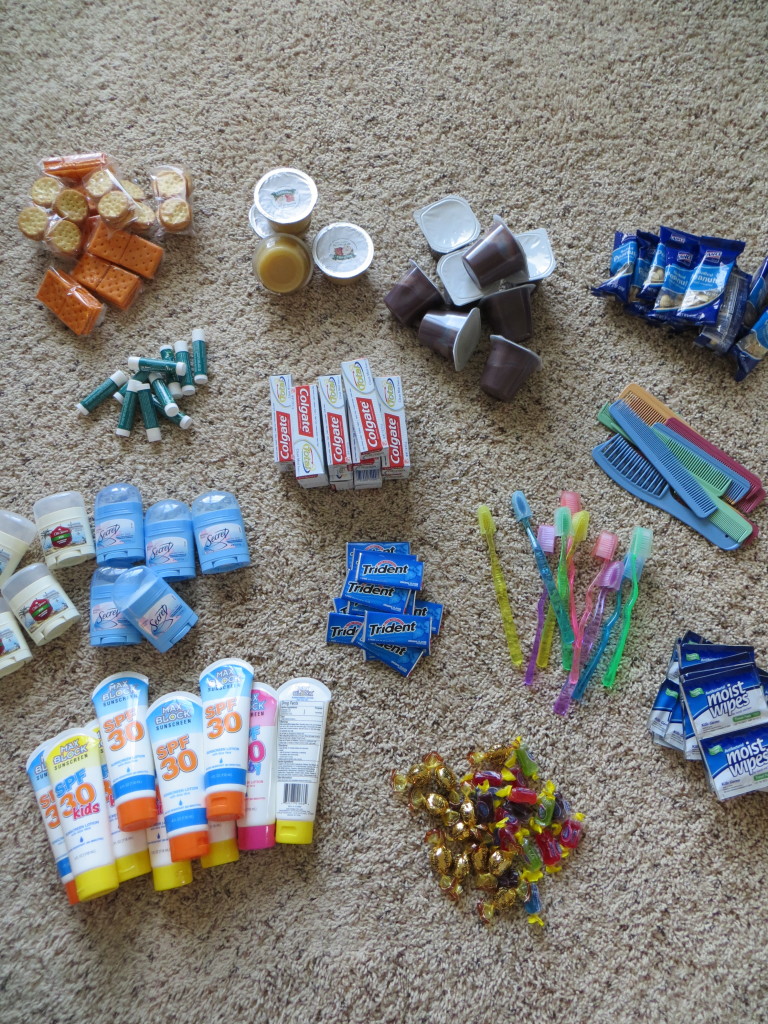 I then used pink and blue markers to mark each bag–a pink heart for women, and blue cross for men. I placed more girly items into the pink-heart bags (Secret deodorant instead of Old Spice, a purple toothbrush, etc.) and more manly items into the blue cross bags. I know it's not wholly important, but homeless people are humans, with preferences and opinions, and I think it's right to try to honor that.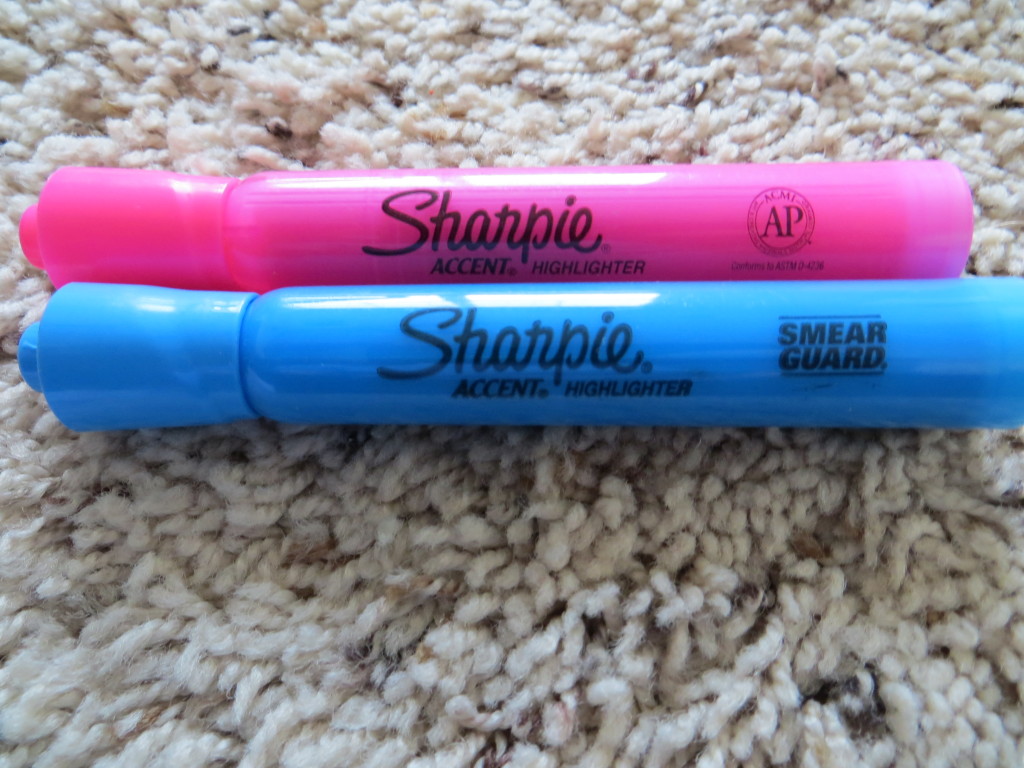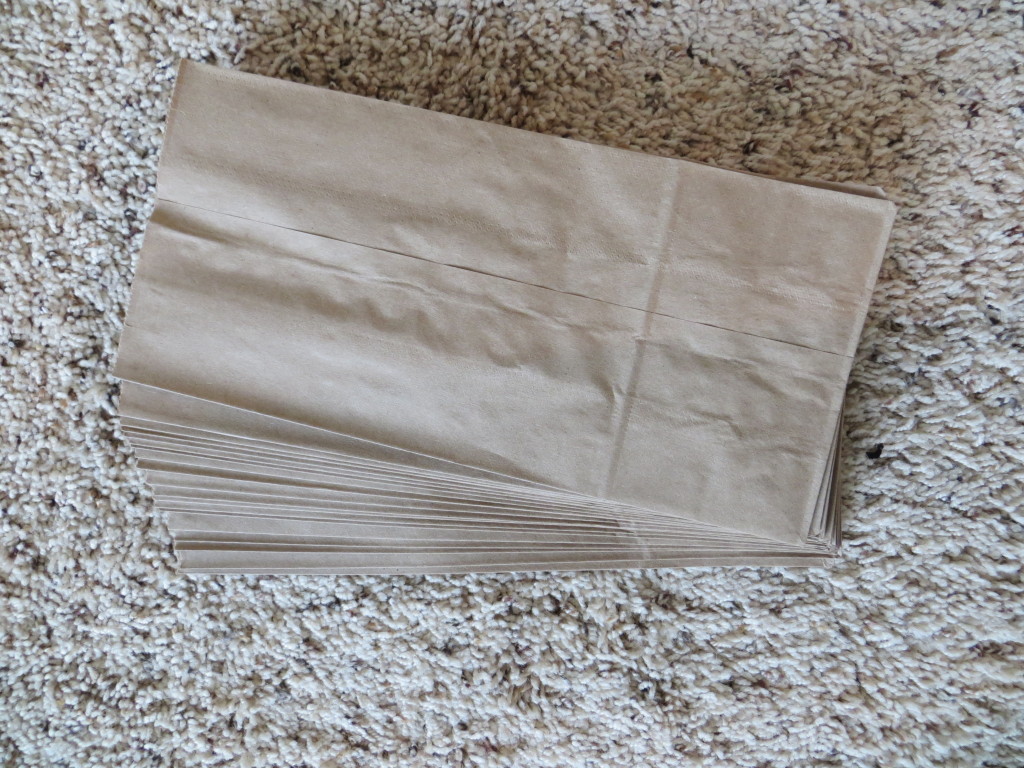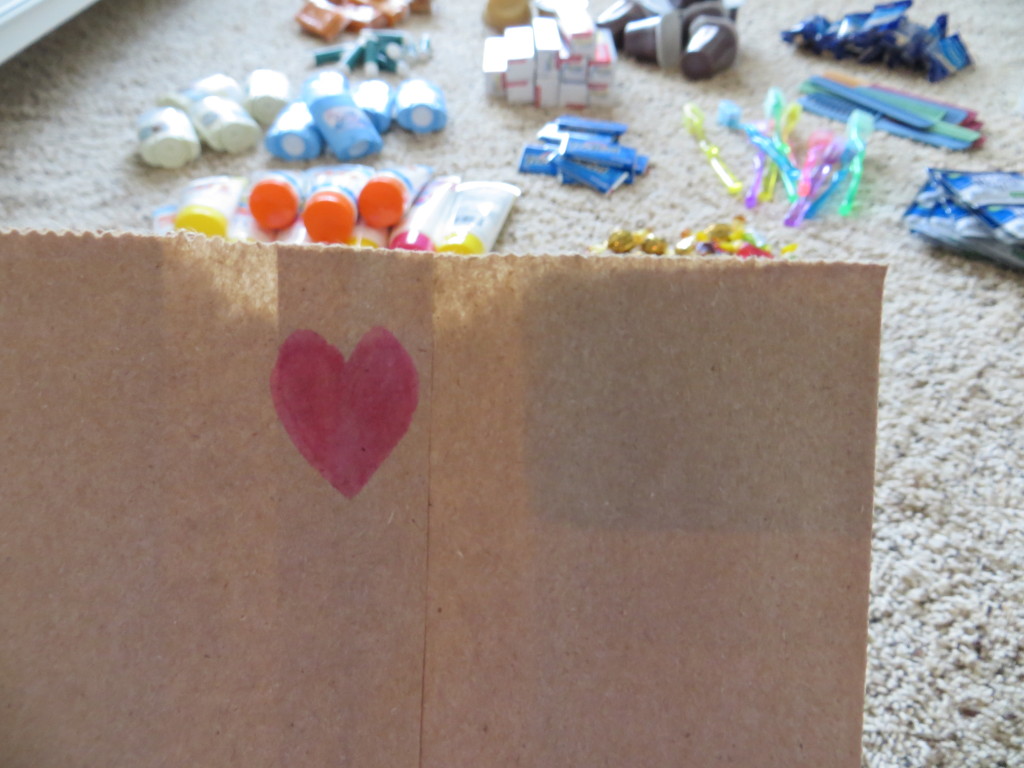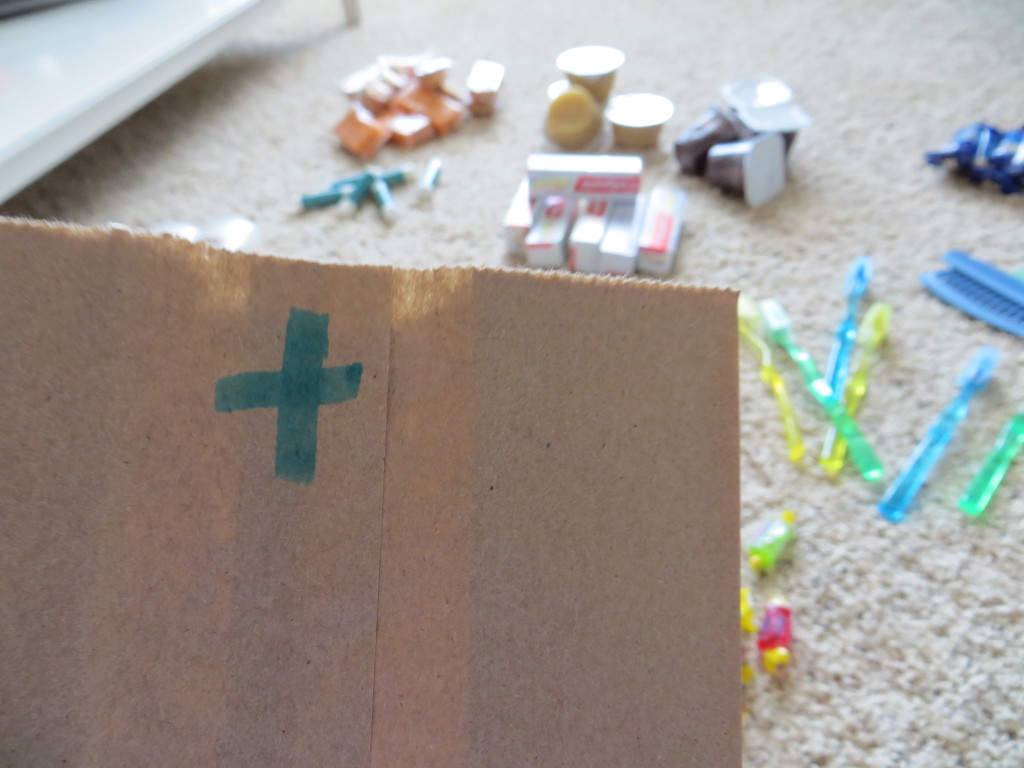 Then, I placed 4 pink heart bags and 4 blue cross bags into a crate and filled them to the brim with personal hygiene items, food, and candy!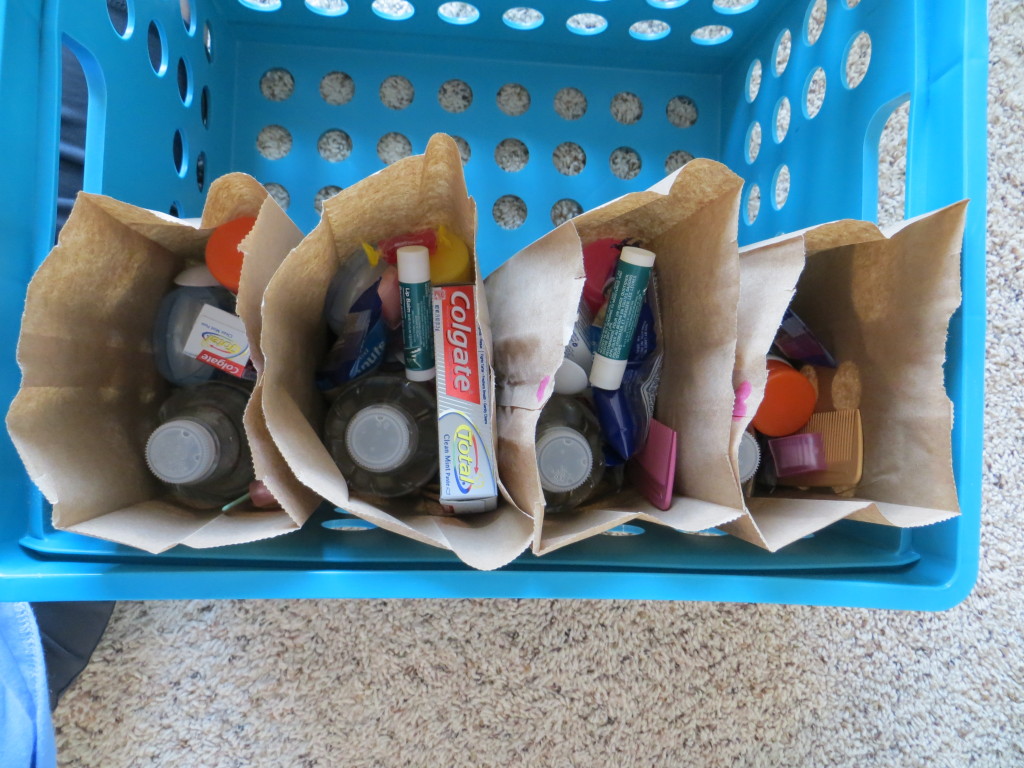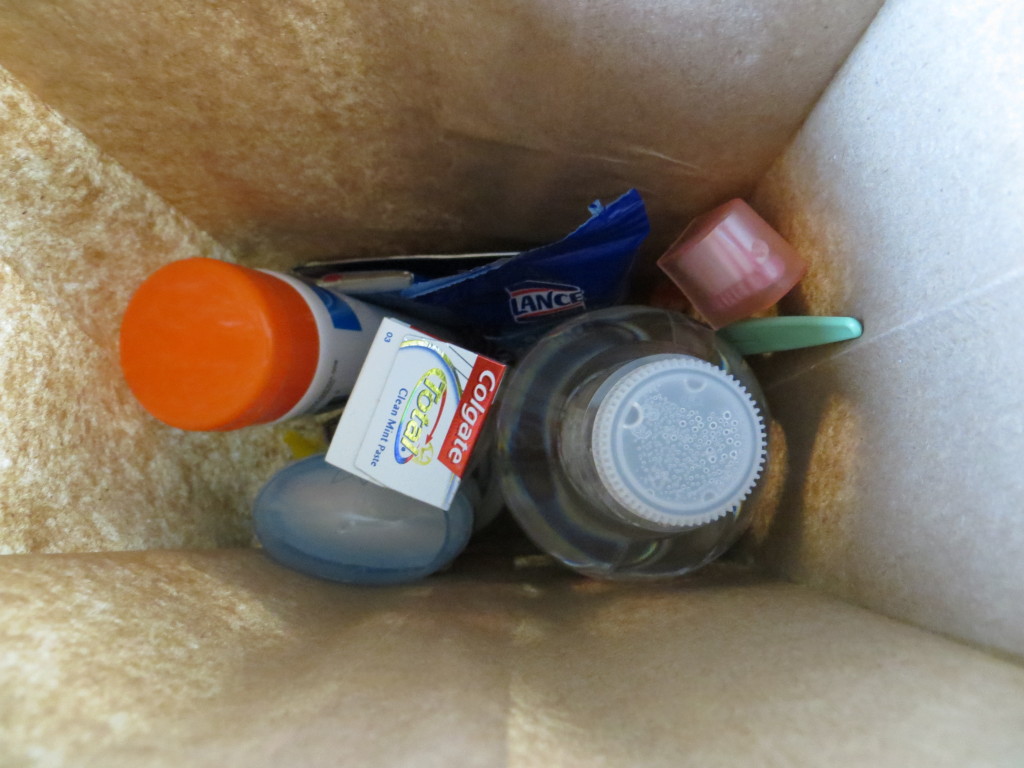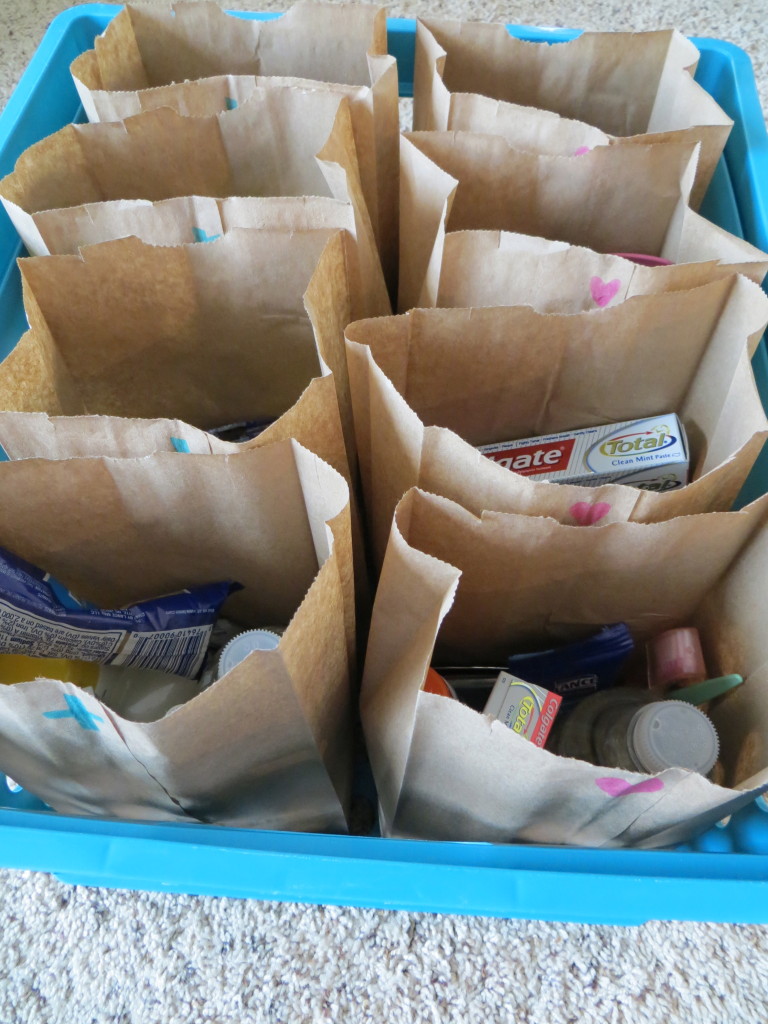 Once they were full, I folded over the top and stapled them shut, making sure the pink or blue marking was still visible. (I still had some items leftover, they went into storage for the next round of Blessing Bags!)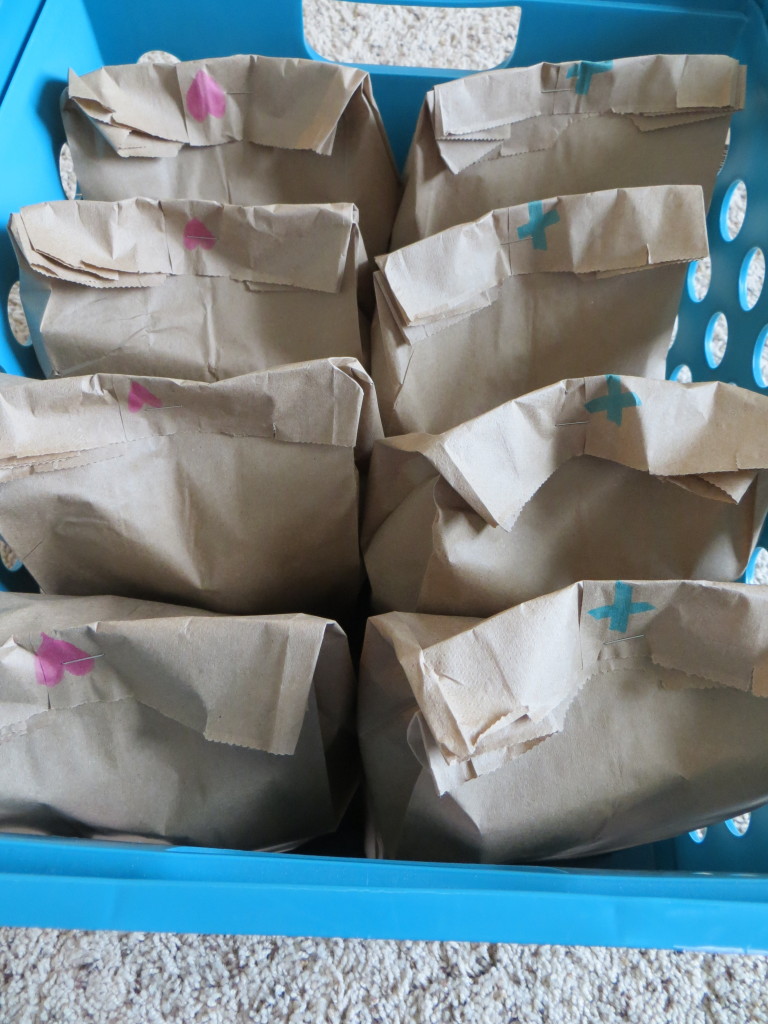 I then hopped onto my computer to write a short note to attach to the outside of each bag. Here's what I came up with: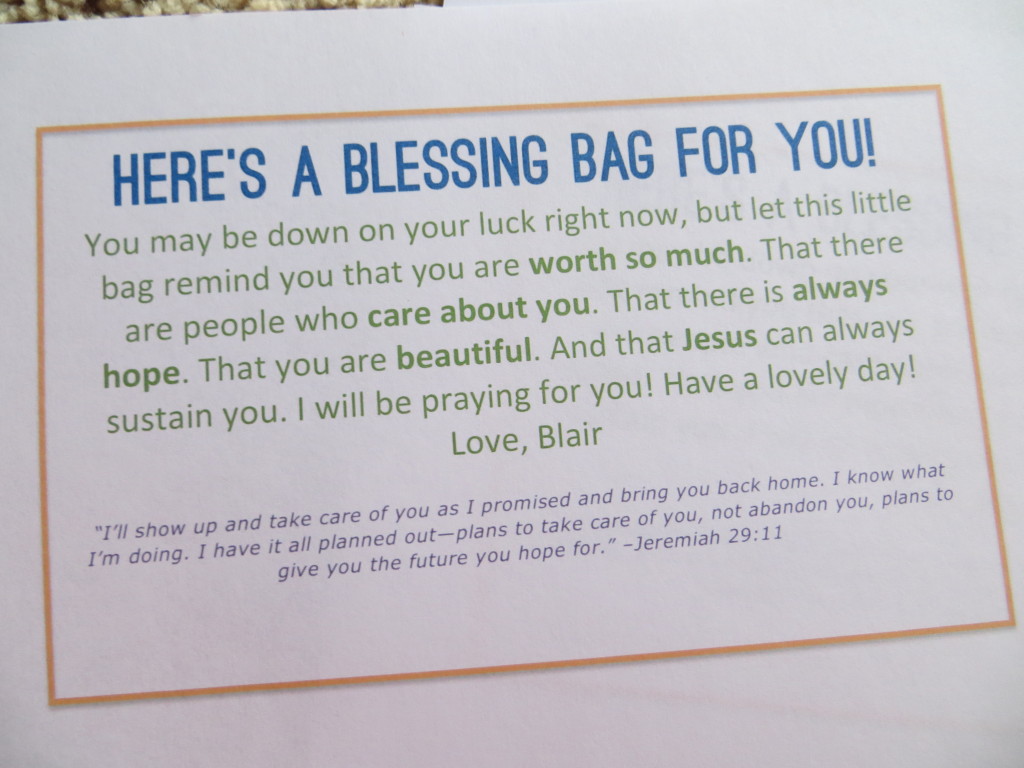 I stapled the note to the top of the bag, and secured it with a small square of tape at the bottom.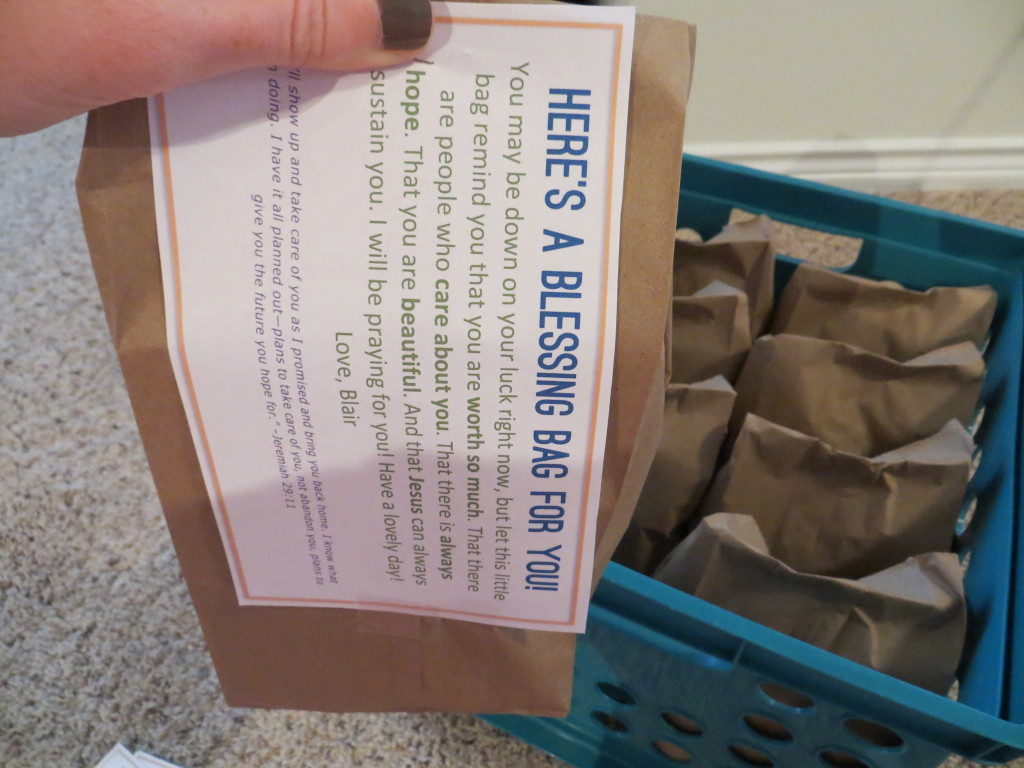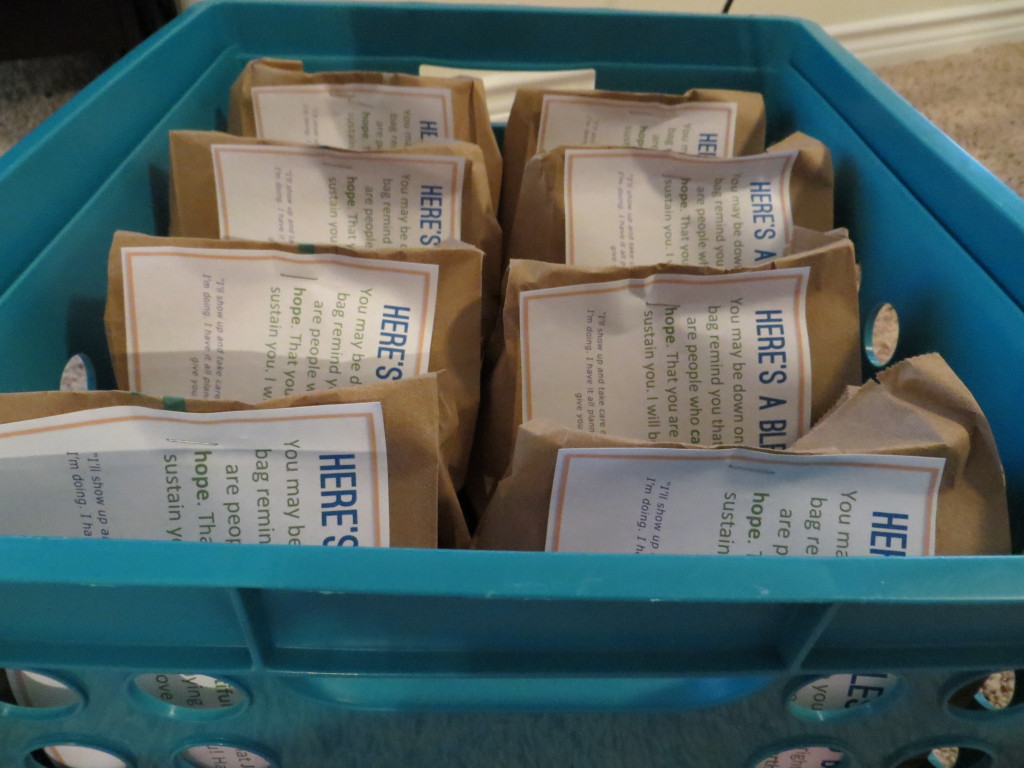 The final step was simple–I transferred the crate full of Blessing Bags into the back seat of my car. I made sure to place them on the right-hand side, so that they're easily within reach if I'm at a stoplight. I also made sure that the pink and blue markings were visible from my seat, so there's no guesswork when I'm passing on a gift to one of God's children!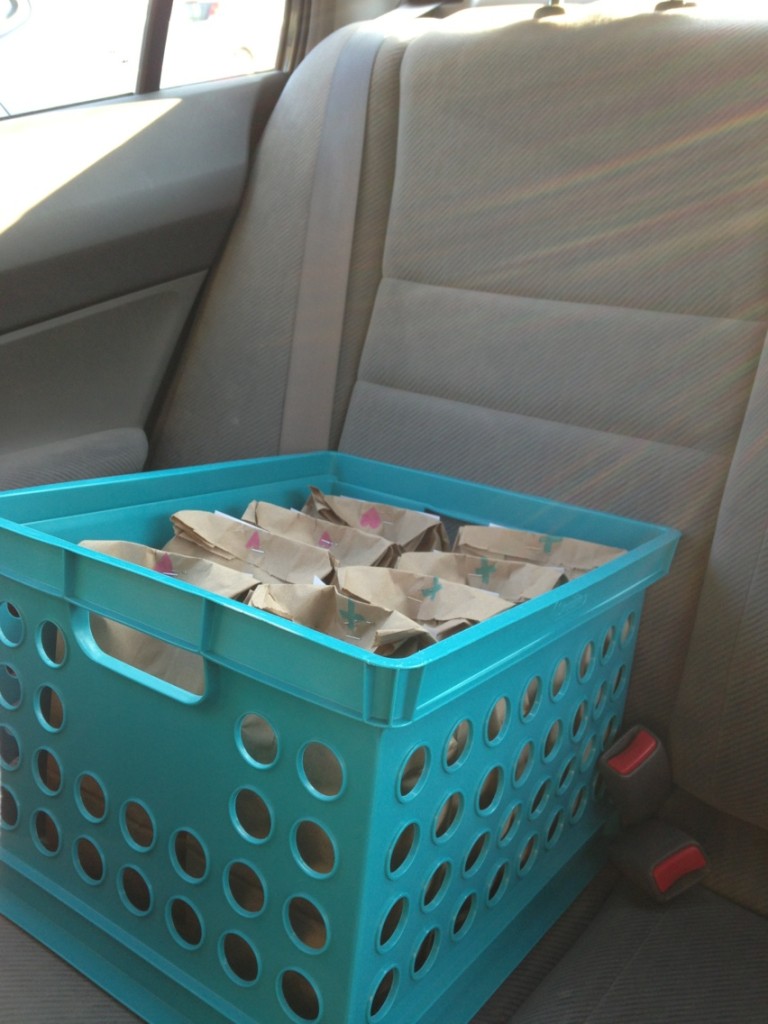 I'm admittedly nervous about handing these out…there's always that bit of fear that creeps up…but the Lord has been shaking fear right out of my life in the recent weeks, and I know that a drop of hope can make all the difference. Praying that these bags are one drop.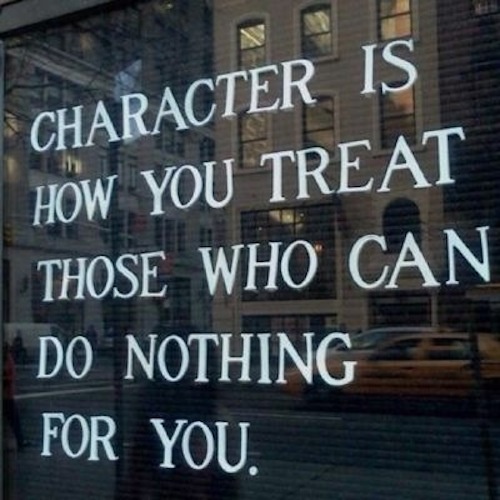 Truth. {via}