A while ago, I received a package in the mail from John with a "just because" gift. Aren't those the best? Turns out, he saw that I had pinned this to my Pinterest board and decided to make my day and buy it for me! Smart man to use Pinterest! 🙂 Wonderful man to be so thoughtful!
I was blown away when I received my gift. How cool! It's a print of my hometown from Karen Young's Etsy shop, Loose Petals. John gets bonus points for ordering off of Etsy!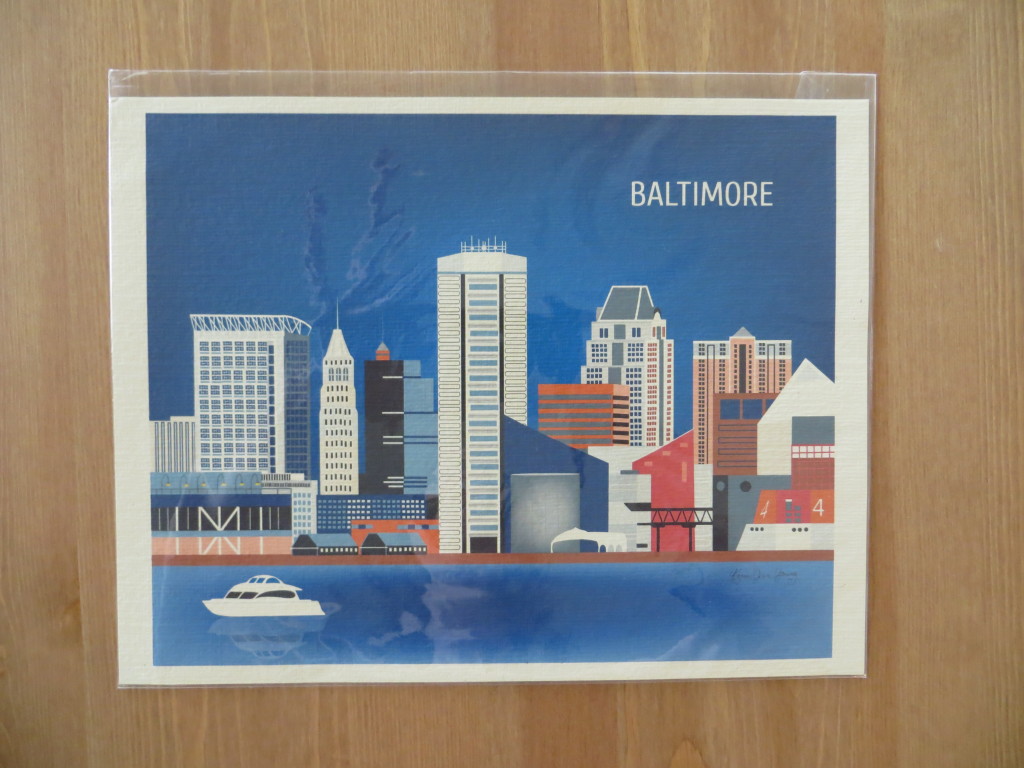 I loved my Baltimore print, but I didn't frame it when I first received it because it was right before graduation and there were about 17 trillion other things on my mind.
Fast forward two or three months, and I'm moved into my apartment in Austin, Texas, trying to decide what type of frame I want for the print when I wonder if Karen Young's Etsy shop has an Austin print, too? I was in luck! (Click here to see it in her shop.)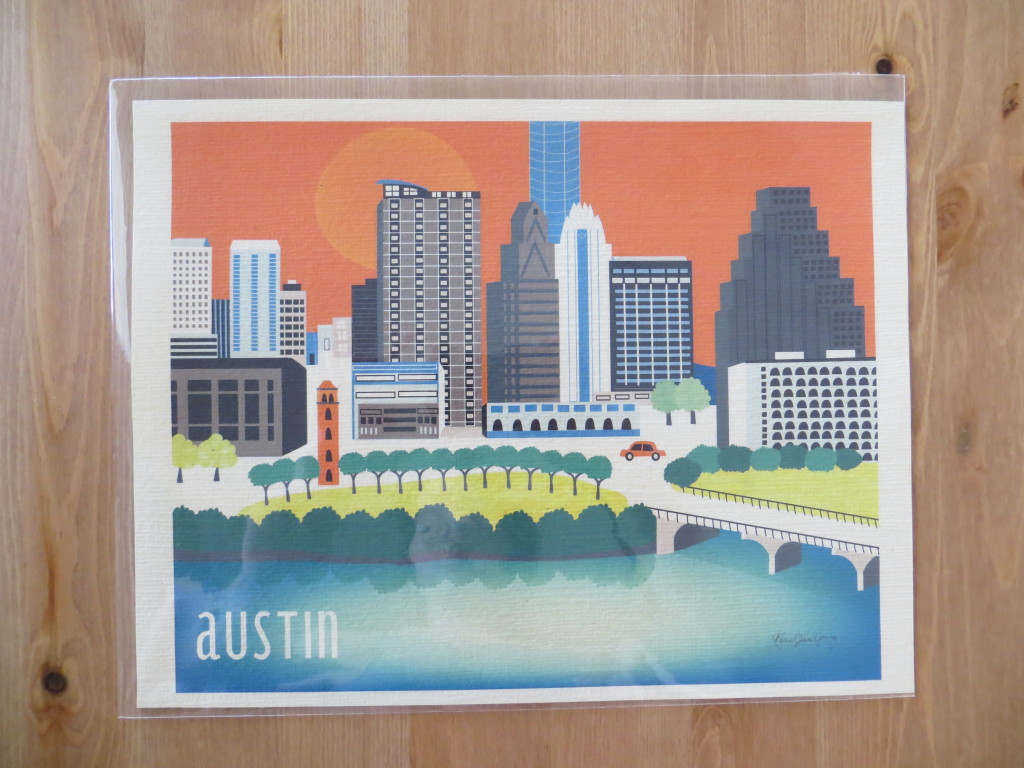 I'm so in love. I can't wait to frame both prints and hang them side by side…or one next to each other. I would love to continue purchasing Karen's prints as I move from city to city throughout my life. They are absolutely beautiful, and very special and meaningful as well.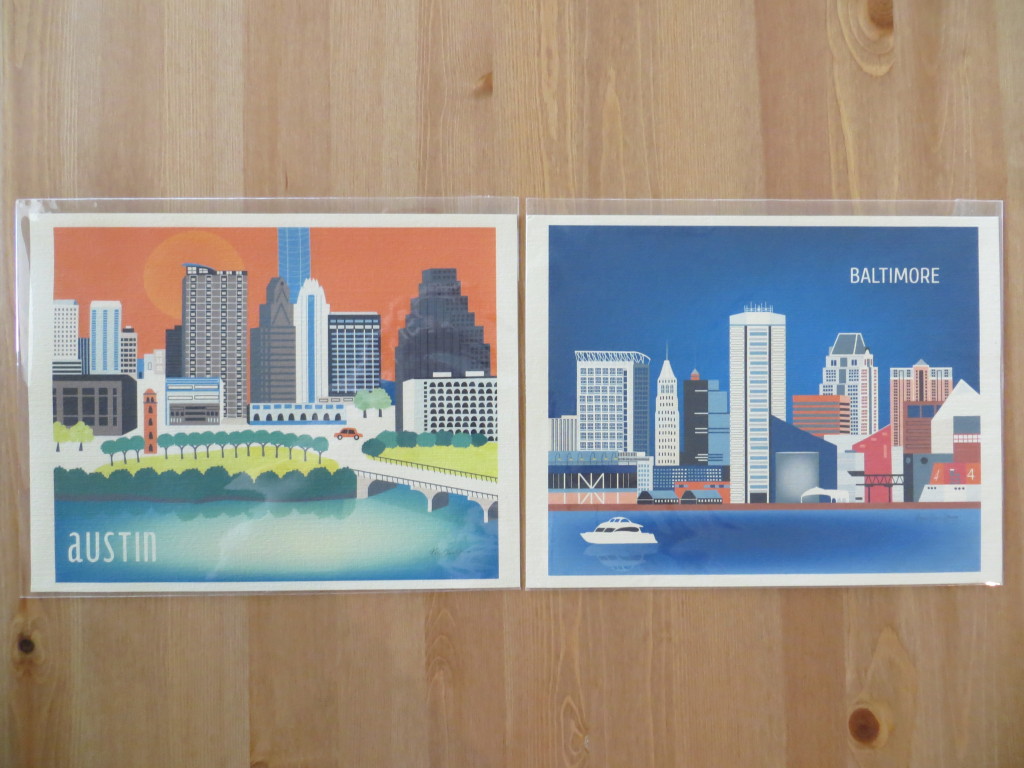 Have you gotten any pretty art prints lately? Anything cool from Etsy?