I talked the other day about beginning to decorate my blank slate of an apartment. It's a big job, let me tell you! Because I'm renting, I would prefer not to paint too many walls because I'm required to paint them back before I move out.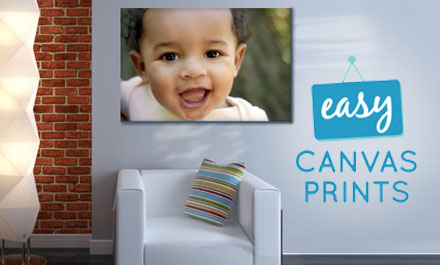 So, when Easy Canvas Prints contacted me to give both me and one of my lucky readers a free canvas, I was stoked! (I have never in my life said the word stoked aloud. But it truly captures my feelings about this giveaway! #bloggerprobs)
I was given a credit to design and order a canvas sized 16″x20″. I ho-hummed over which photo to choose, where I was going to put it, you know, the usual indecision of decorating. It was after my bathroom organization makeover last weekend that I knew the bathroom could use some decorating love.
As for inspiration, it was on my traffic-filled morning commute one day last week. I was listening to a favorite Christian music playlist, when possibly my favorite hymn revival came on: How Deep The Father's Love by Phillips, Craig, and Dean. Gosh, that song is beautiful.
Anyway, I decided that the first two lines of the song would be perfect for a quote canvas. So, I found a water-like background and added text. Here's what I received in the mail from Easy Canvas Prints: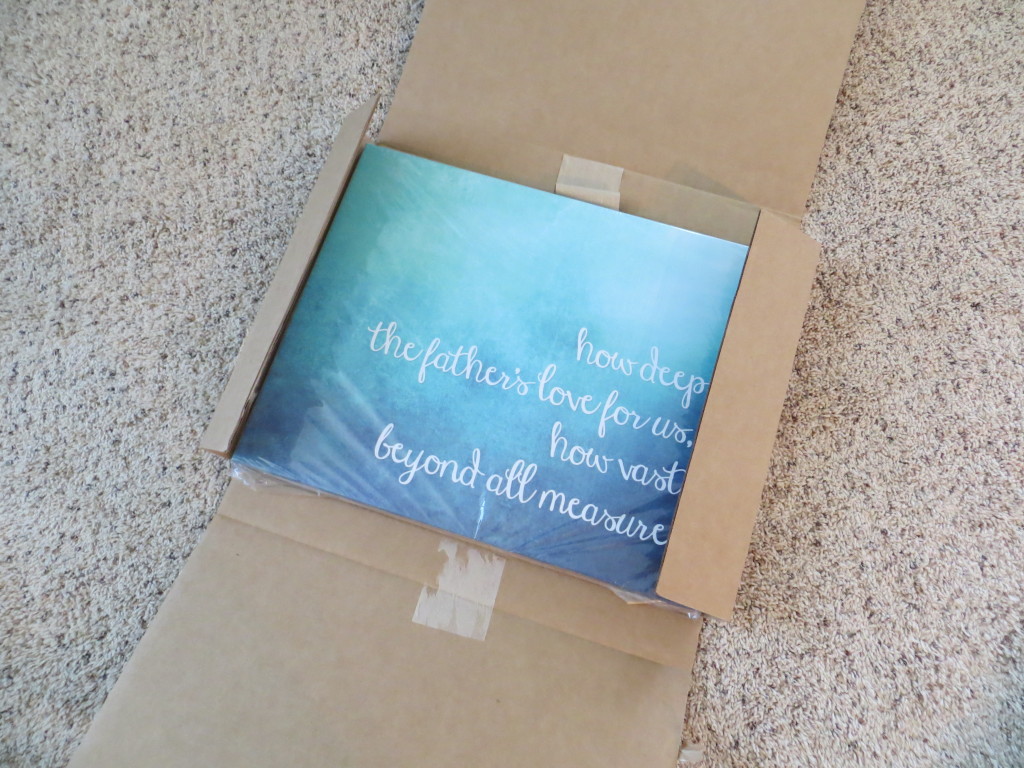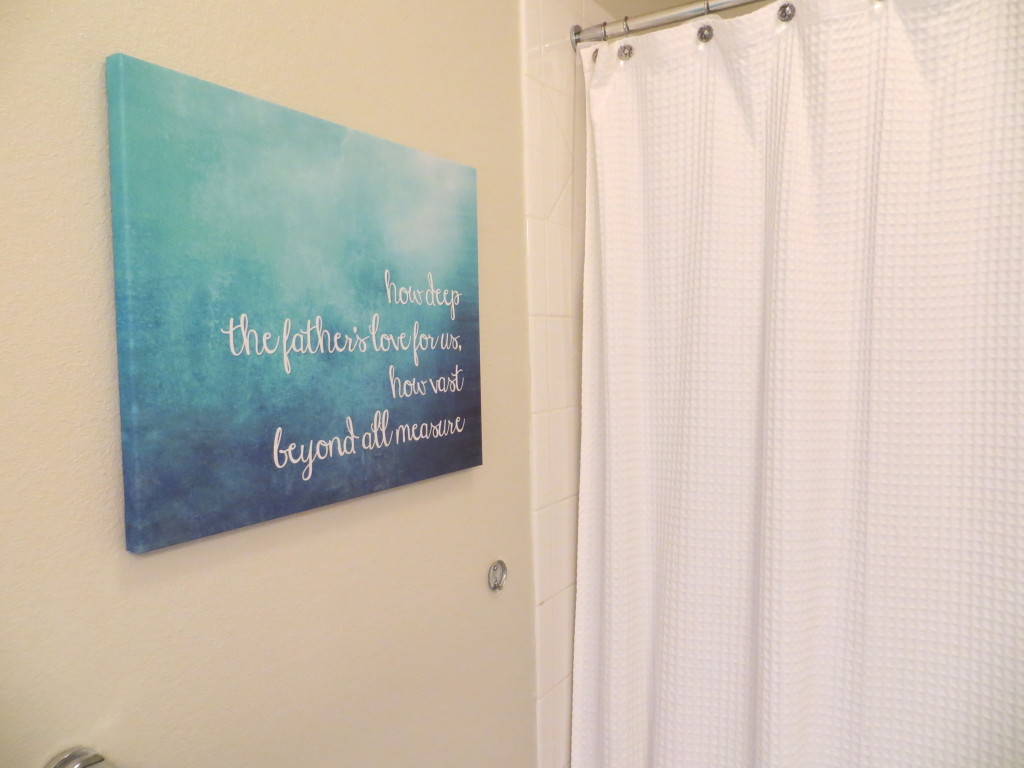 (Ignore the broken towel rack…It randomly fell off the wall yesterday and I haven't fixed it yet!)
Pretty neat, huh? And the online ordering process is super simple, intuitive, and very user-friendly. You can check it out here.
Here's what you can do to enter:
Join the Easy Canvas Prints mailing list
Leave a blog post comment…and tell me what are you going to put on your canvas?!
(So many ways to enter! We're making this super easy for you to win :))
Good luck!
Sponsored by: