I am a candle lover. I'd be okay if you called it an obsession. I'll never be a cat lady, but I may just turn out to be a candle lady. Oh, you get it? Okay, moving on.
With the high rate at which I burn through candles (no pun intended), I am always left with almost-empty candle jars. You know, the ones that have a tiny amount of wax stuck on the bottom and a bit on the sides? I usually end up tossing the glass jars, each time kicking myself and wishing I knew how to remove the wax so I could use them!
Apparently, it never crossed my mind until yesterday to look on the wonderful world wide web for a little instruction on getting rid of said wax. Turns out it is literally one of the easiest projects I've ever tackled! Here's what you do:
1. Grab the burned out candles you want to remove wax from. (Like the printable in the frame behind them? You can print it for free here!)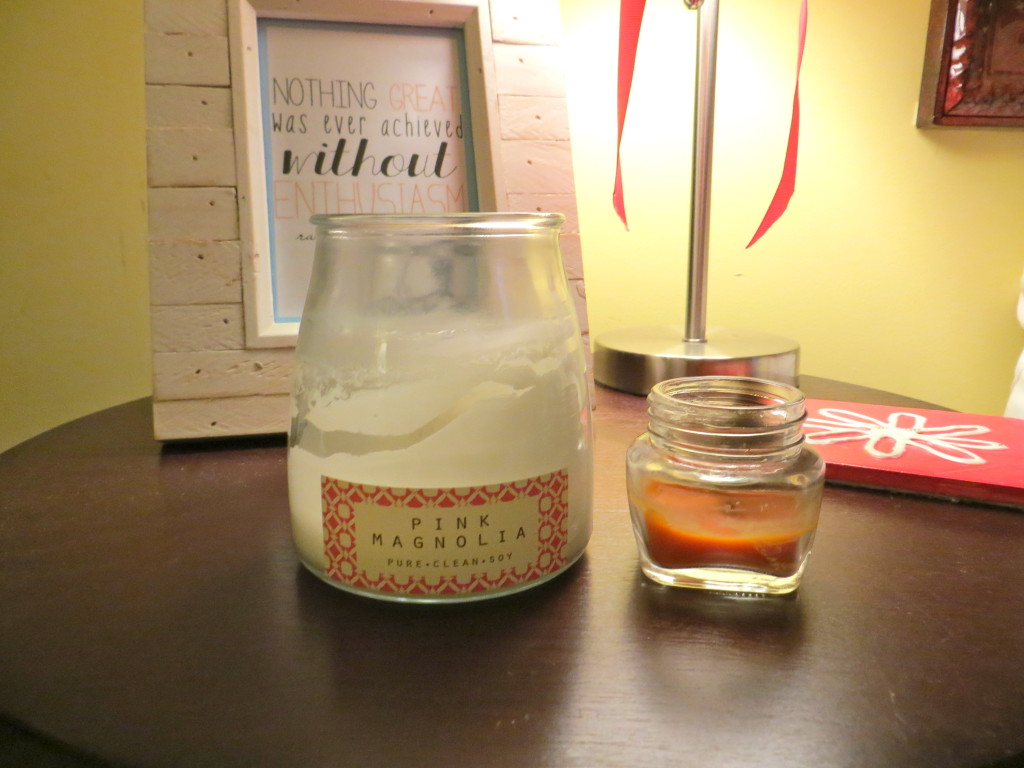 2. Boil water.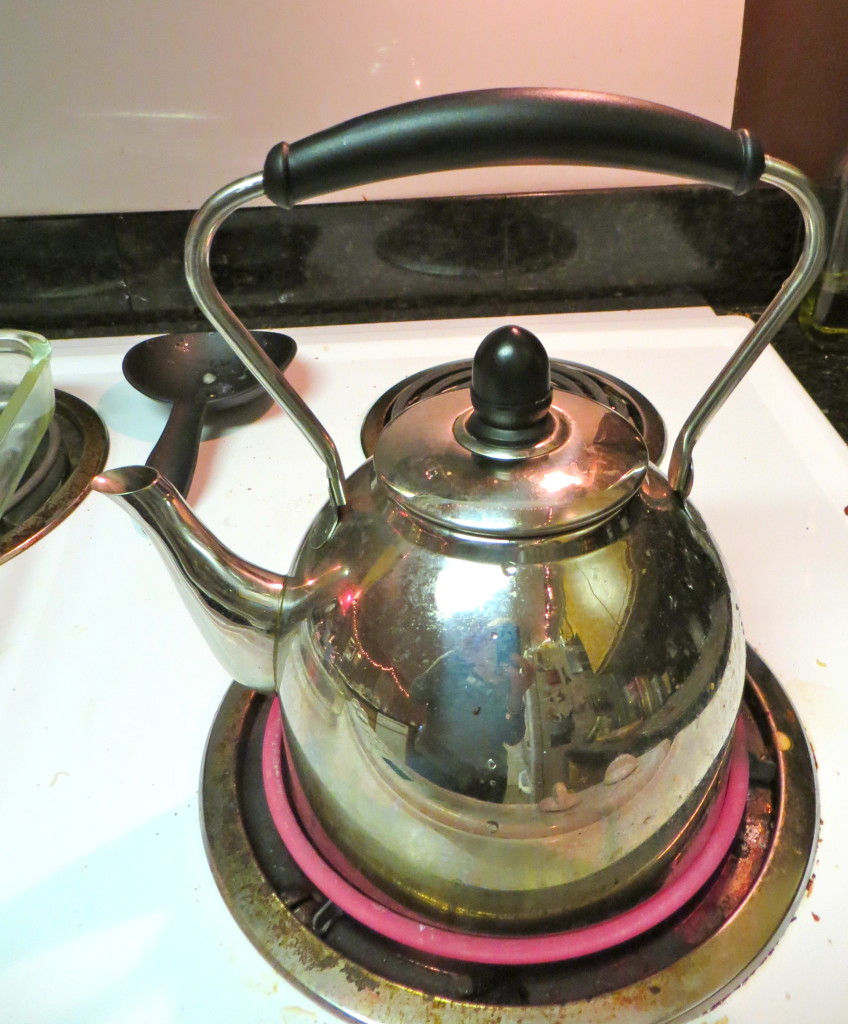 Check out that yummy college-clean burner! (We've tried everything to clean it–don't know what the tenants before us did, but it is permanently nasty!)
3. Pour boiling water into the candle jars.
4. Wait. Really, wait. For an hour or two or until the wax has risen to the top and hardened.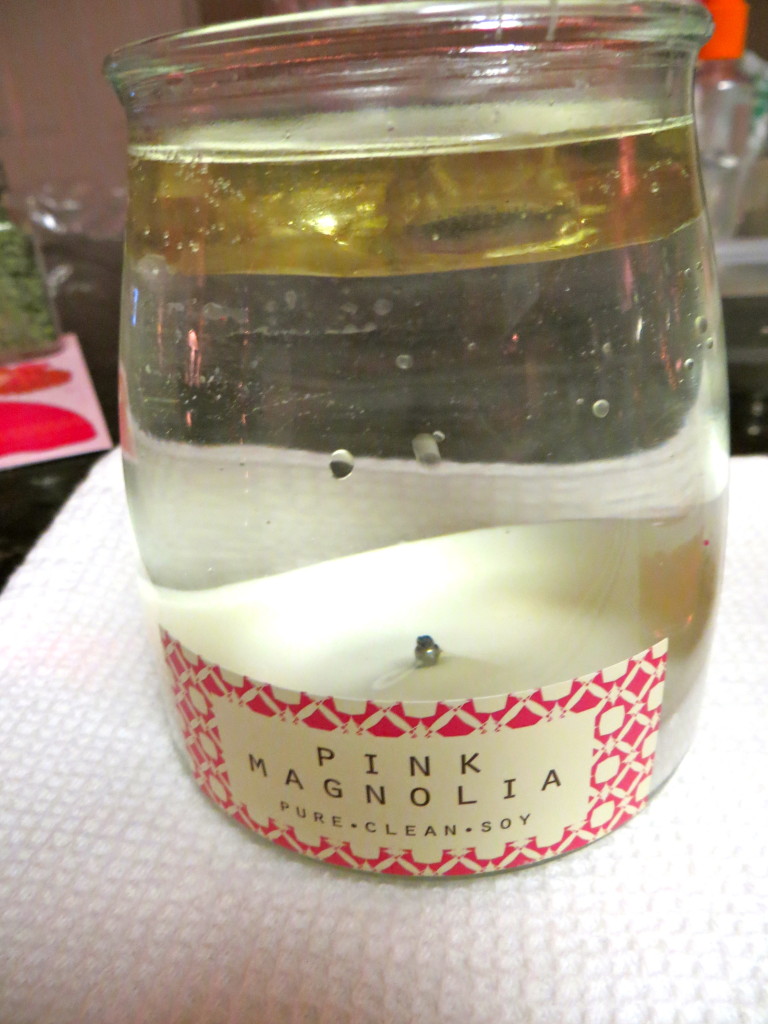 It's actually really fun to watch…looks like a lava lamp! (And it smells super wonderful!)
5.  Tap your fingers, watch TV, run around in circles, or take a nap until your jars look like the photo below. The wax should be at the top of the jar and hardened. 
6. Using a butter knife, cut the wax in half and remove it.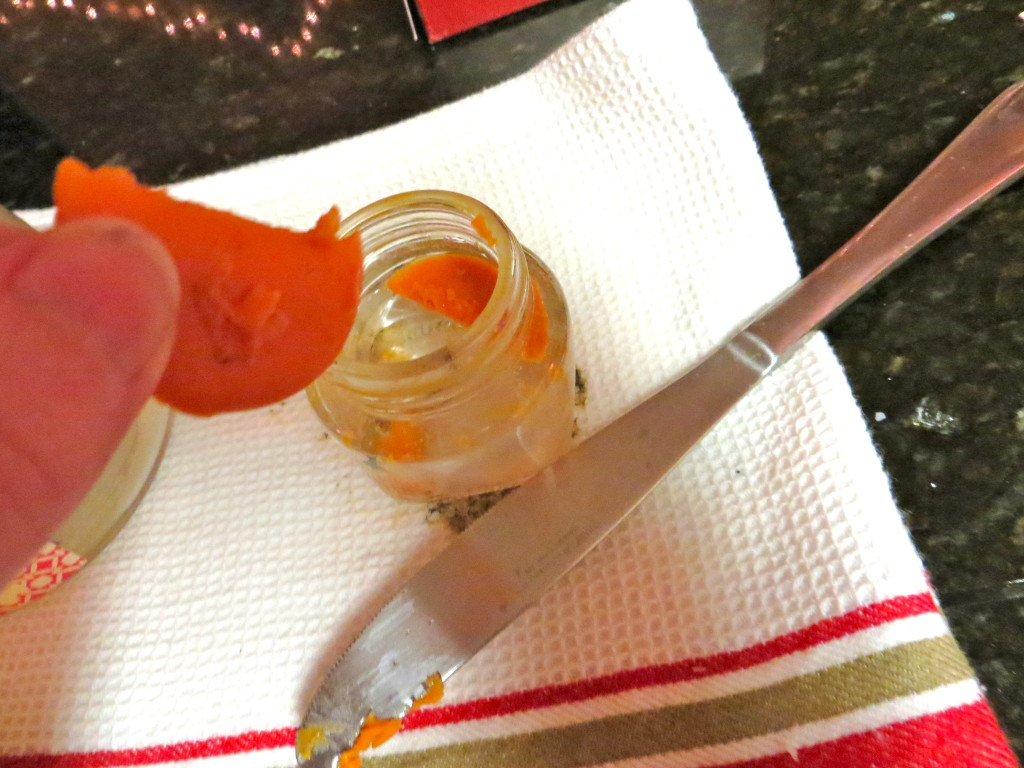 7. Carefully dump the remaining water out and scrub the last bits of wax with a sponge, brush, or brillo pad.
8. Fill up your newly empty jars with whatever you like & admire your work!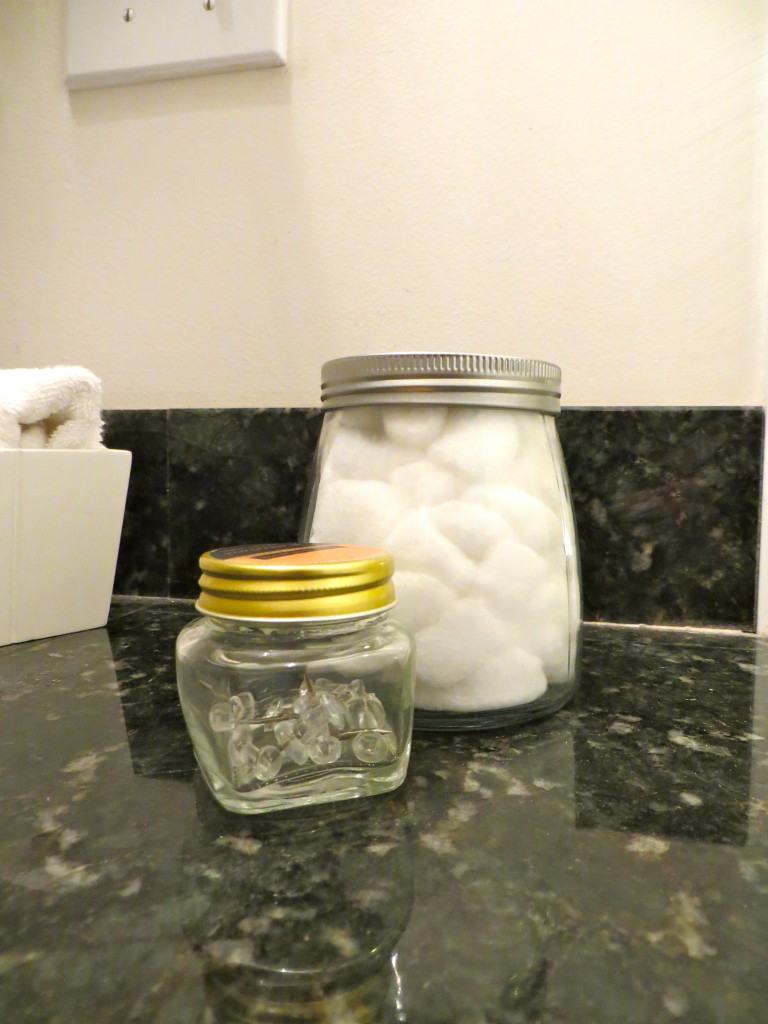 I put cotton balls in the big jar and thumbtacks in the little one. They're so perfect! What a fun and easy project.
Have any of you removed wax from your old candles? Have you used the boiling water method? The freezer method? How'd it work out for you?