I am obsessed with shellac manicures. Why? Because they look fantastic for three times as long as a regular manicure. That's right–almost no chips, nicks, barely anything for an average of two or three weeks (sometimes longer). Sign me up! The problem? They're tough to remove at home. Here's how I get 'em off!
But first! Here are my shellac nails about a week and a half after I got them done: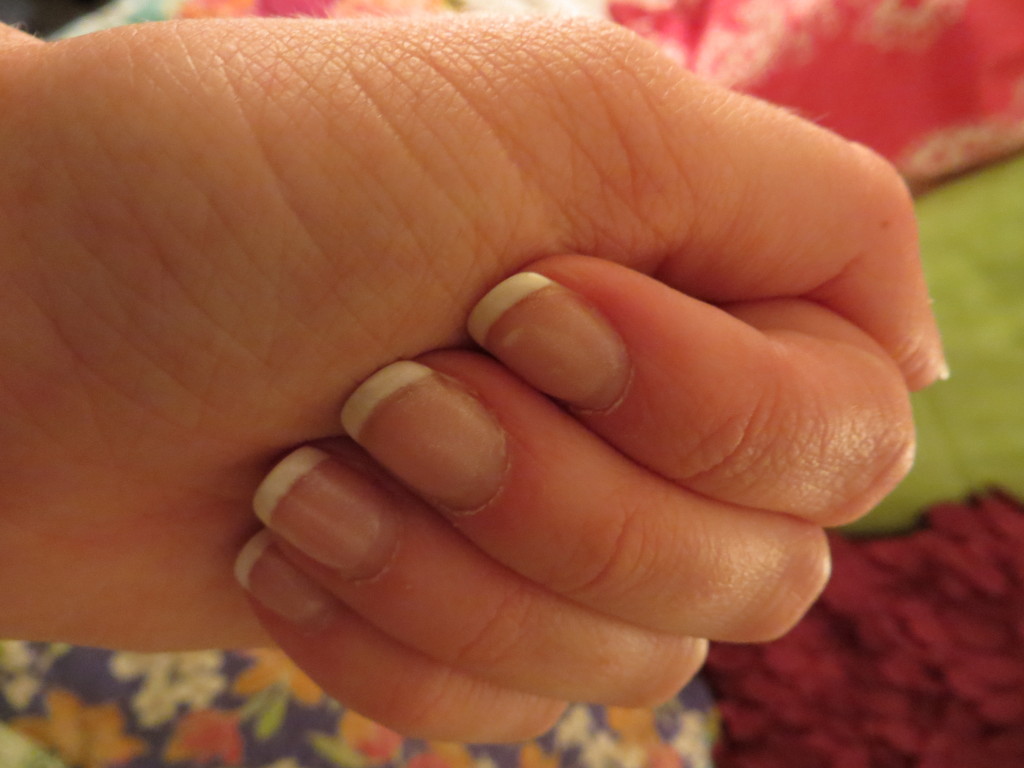 And here they are after almost a month! (Time to take them off…):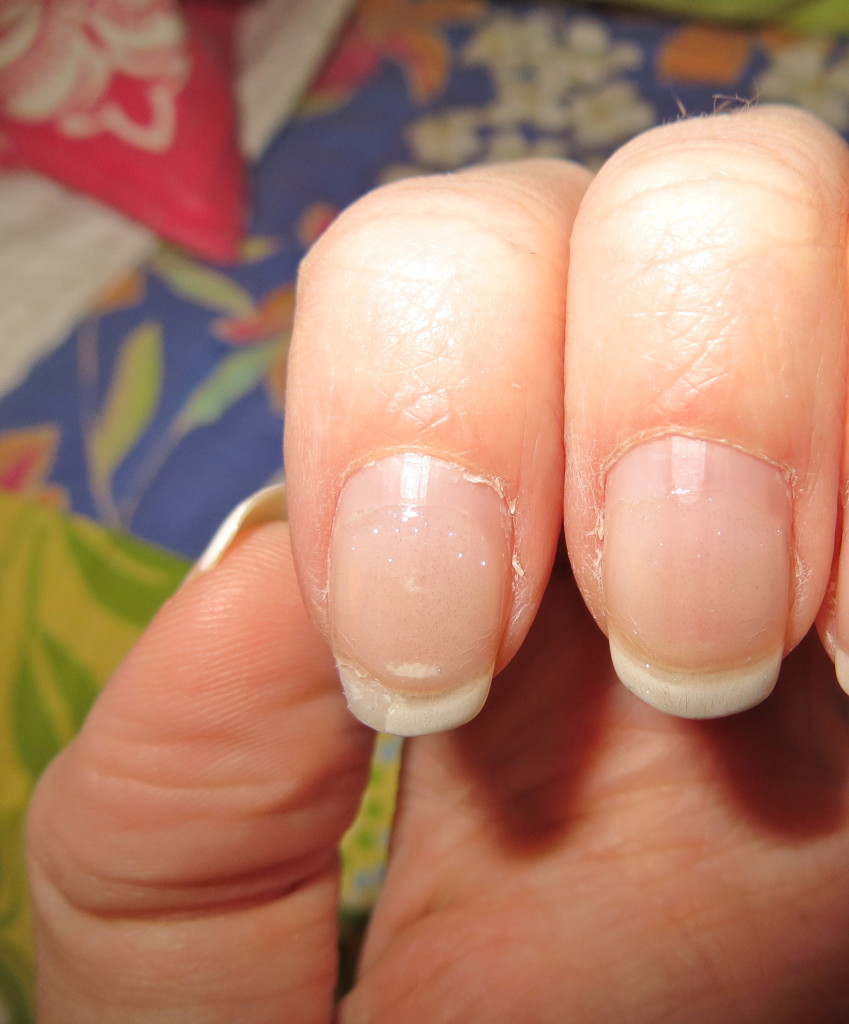 Those little finger hairs freak me out. Apparently they're genetic. Anywayyy… The crazy thing about shellac is that it A) Stays on like a beast and B) It makes your nails grow at warped speed! But as you can see in the photo above, all good things must end. Time to remove my shellac polish! Here's how.
What You'll Need:
100% Pure Acetone
A small glass dish
Instructions:
1. Pour enough acetone in the glass dish to submerge one hand's nails in.
2. Submerge one hand's nails in the acetone for about 10 minutes. Here's what my nails looked like after 6 minutes…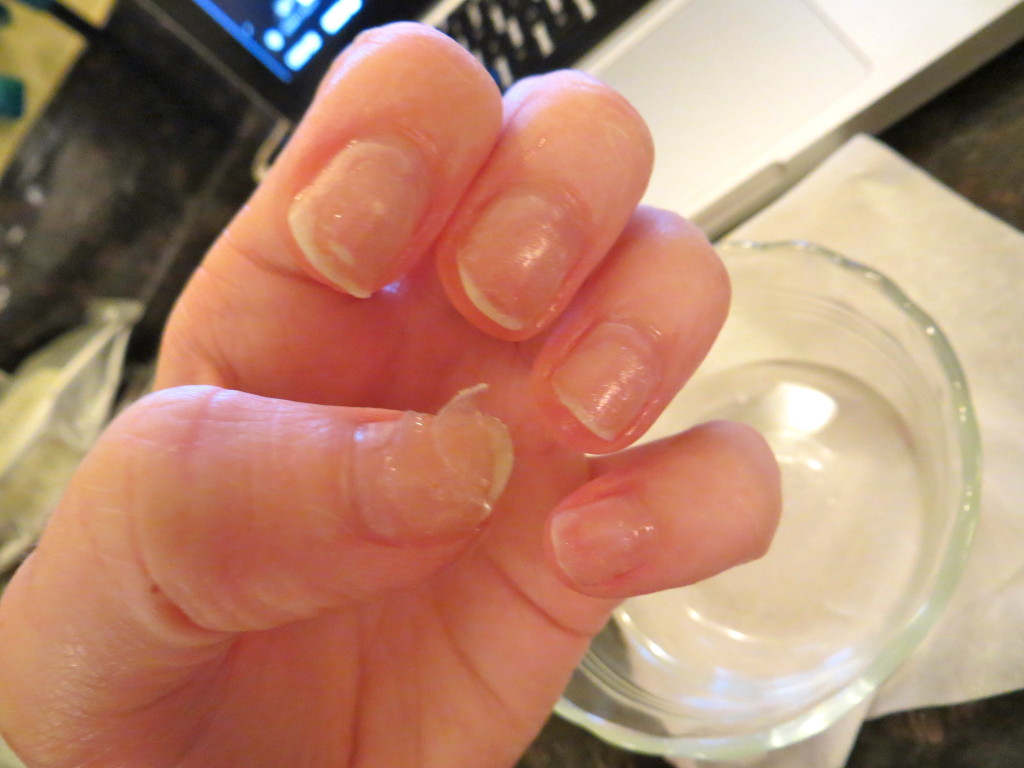 I could tell things were starting to happen! The polish was beginning to peel off and release from my nails. But, I put them back in the acetone for a few more minutes!
3. Use your nails, a cuticle pusher, or whatever else you desire to peel the shellac off!
4. Repeat with your other hand. At this point, your nails may look like they have a white film on them. That will go away after step 5!
5. Wash both hands very well & admire your fresh, clean nails! I used my favorite hand lotion on my nails post-removal to moisturize them!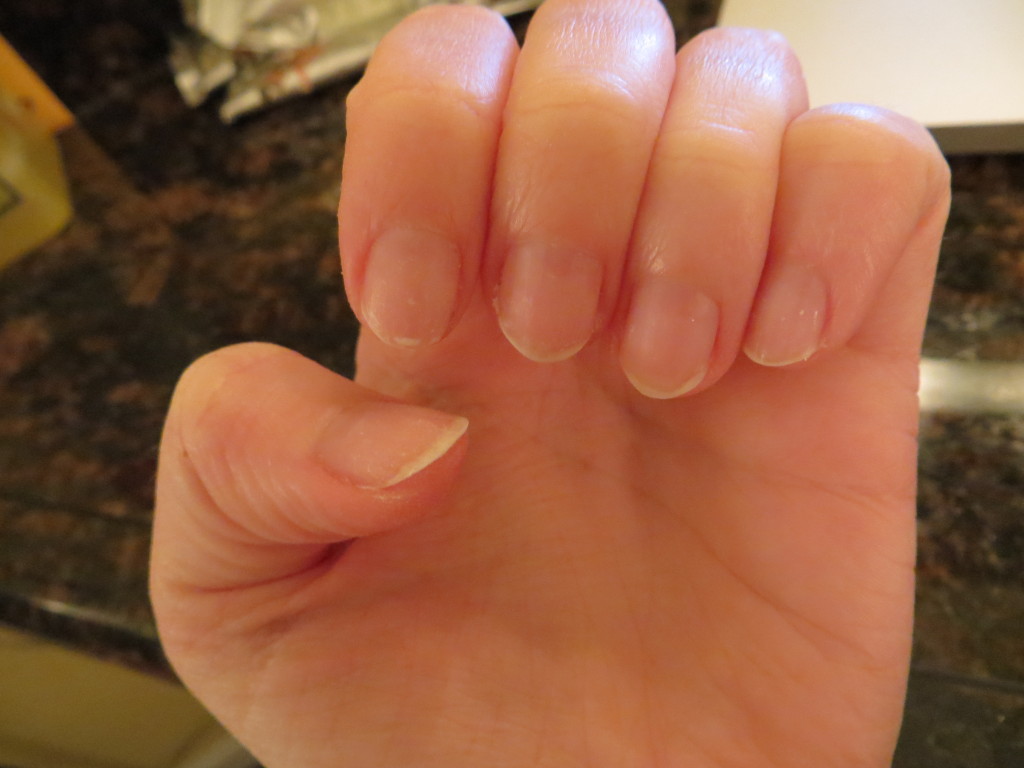 Do you love shellac manicures as much as I do? Have you ever gotten one? How do you remove them?