It's no secret that Christian music has a bad stigma. Some people say it sounds too preachy, or too gospely, or that it all sounds the same. Listen, I'm not disagreeing.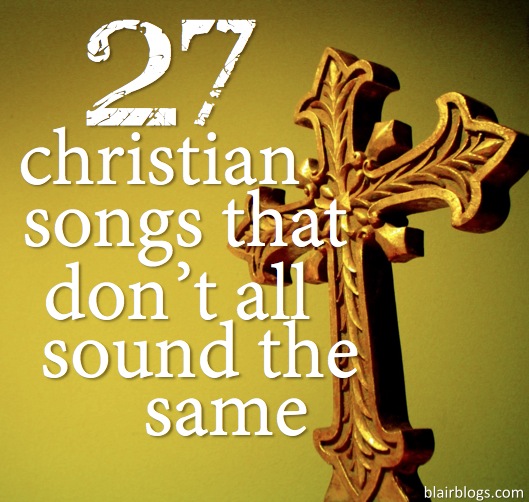 And while I do listen to a lot of mainstream music as well, sometimes I crave the refreshment and clarity that Christian music can bring. It's hard to describe…but sometimes worshiping God through music gives me more energy than eight hours of sleep, more decision-making ability than 30 pro-con lists, and more peace than hours of yoga.
And we all need more energy, decision-making ability, and peace, right? If you've stayed away from Christian music because it has left a bad taste in your mouth, you're not alone. Here are some songs I love that will cleanse your palate and renew your soul…

I hope at least one of these songs can be a blessing to you. Perhaps this list of different sounding artists and songs will change your opinion of Christian music. If not, that's okay too. But I will be forever thankful for these songs–they've gotten me through life!
"I will sing to the Lord as long as I live; I will sing praise to my God while I have being." -Psalm 104:33