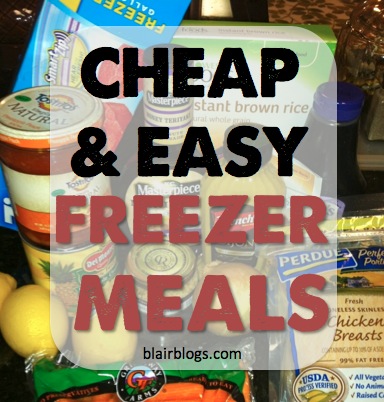 Friends, I have seen the light. Who knew that freezer cooking (preparing meals, freezing them for later, and cooking them when the time comes) was so cheap and so easy?
Dinner on a nightly basis usually goes something like this…me realizing I'm hungry…checking the pantry…checking the fridge…checking the pantry…not wanting anything I have…checking the fridge…getting hungrier…eating cereal/oatmeal/fast food.
Now that I'm back at school after Thanksgiving break, I know that the next two weeks before the holidays will be sheer chaos. Meetings, group projects, finals, and three thousand other loose ends to tie up before we head home for Christmas trees and hot cocoa. Which meals my dinner dilemma will only worsen. And I cannot afford to eat Mickey D's every night for 14 days. Either can my waistline.
While I was pinteresting (yes, it's a verb), I had a lightbulb moment. I can make the delicious meals I've been pinning, freeze them, and reheat or crockpot them (also a verb) when I need a good meal!
I spent about an hour and a half this afternoon bagging up my six future freezer dinners…and I must say, they all look delicious.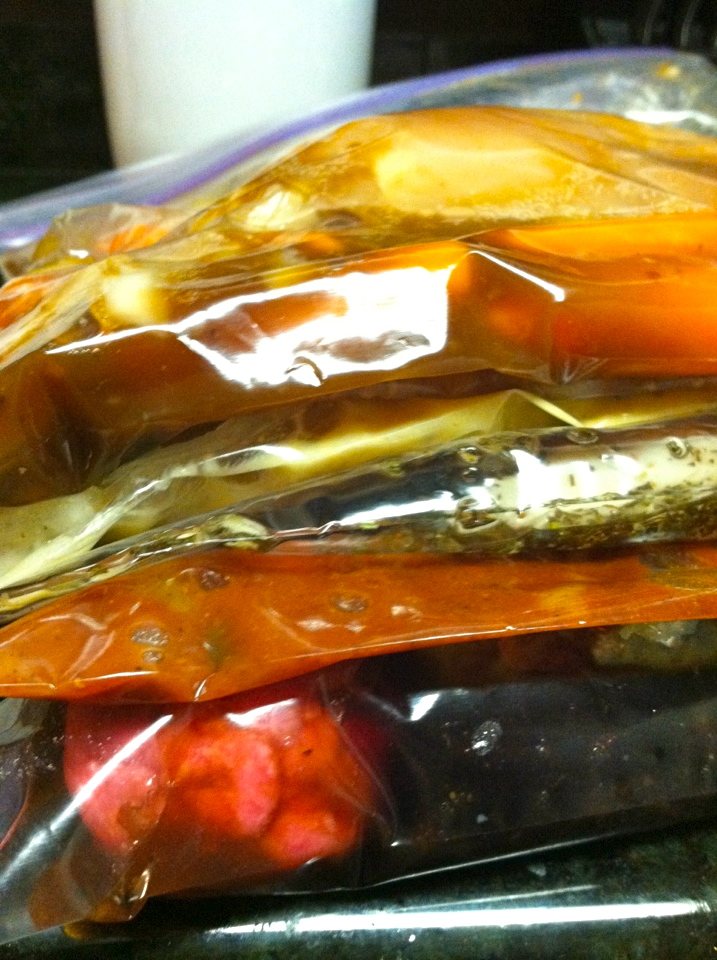 Here's what I made (with links to the recipes):
Wanna jump on the freezer meals train? To make the six meals listed above (each are two servings= 12 portions!), here is your grocery list: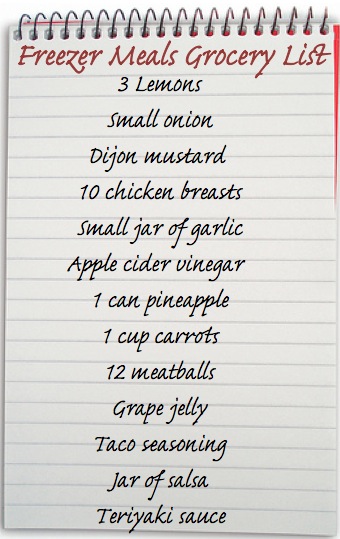 Please note that this list is only the items you may need to purchase. All other ingredients are probably already in your pantry! Check with the recipes if you have a barren pantry and may need to buy the other ingredients (like olive oil or parsley).
I spent about $40, making each meal (one serving), about $3. Not too shabby!
Once you've gathered your ingredients, the first thing to do is label your freezer bags!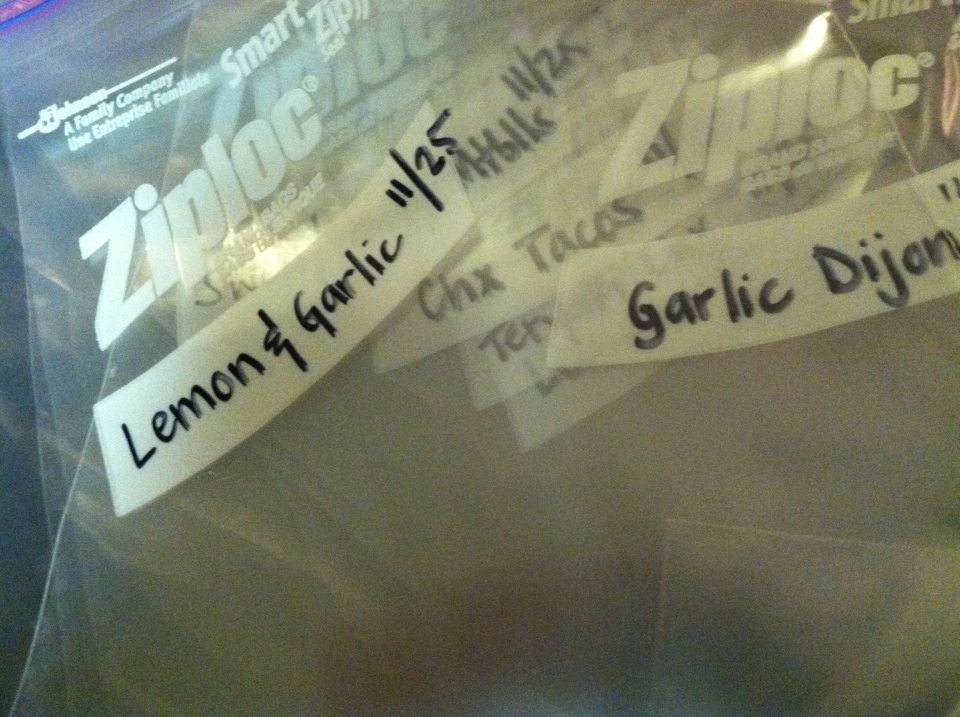 Choose a bag, place it over a large plastic cup for easy filling, and fill 'er up!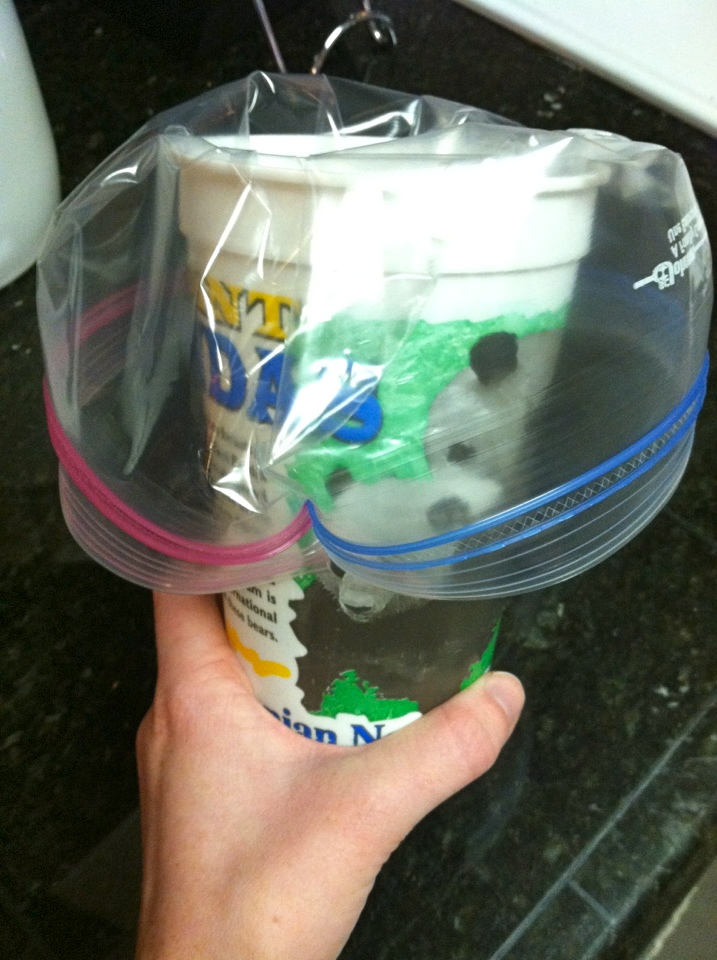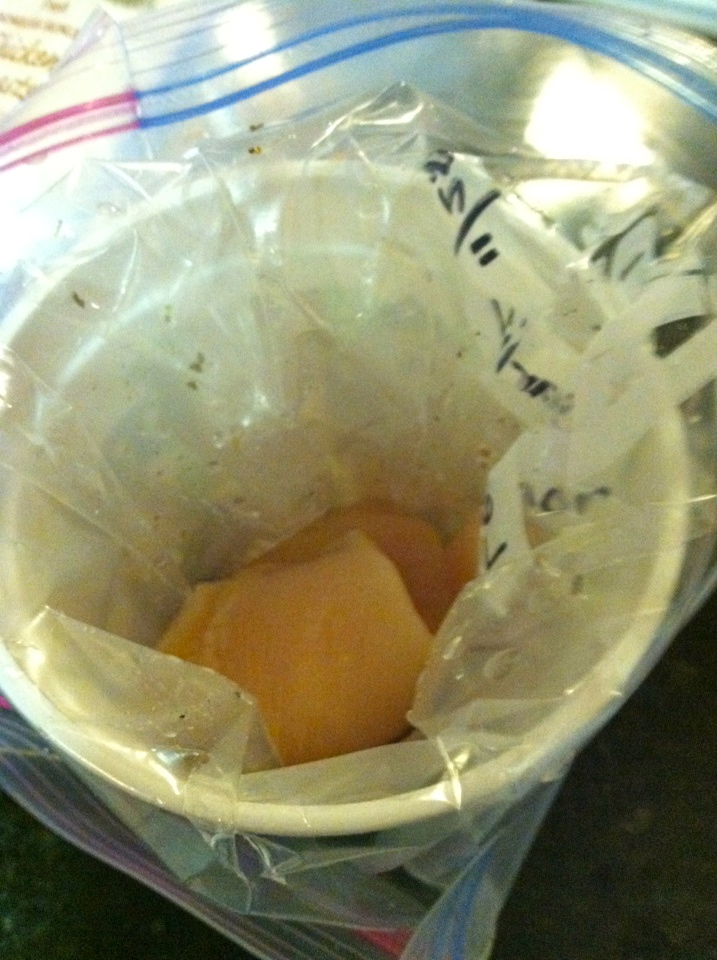 Squeeze out the air, lay your bags flat, and freeze them! Reheat according to the directions (stovetop, oven, or crockpot).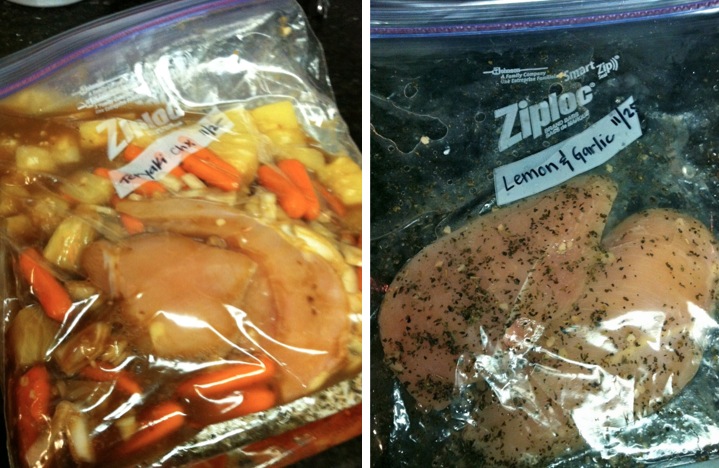 I for one am extra-excited to try my delicious freezer meals over the next two weeks!
Anyone else a fan of freezer cooking? Crockpot meals? Please comment below and share your tips and favorite recipes!