Many of you were shocked when I decided to become a morning person this summer (read part 1 here and part 2 here). Heck, I was shocked. Waking up early is shocking in general, let's be real.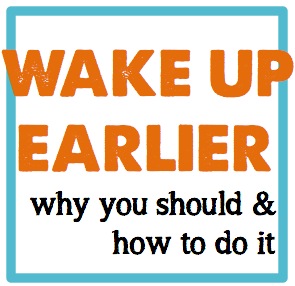 And while there are days when my warm bed and fluffy pillow are much more alluring than being productive and motivated, I have truly stuck to my morning person guns. Are you a sleepy head in the morning? Here's why you should consider changing your ways…
1. A 2008 University of North Texas study suggests that students who identify themselves as "morning people" earn significantly higher grades (on average, a full point higher on their GPAs than "night owls").
2. Biologist Christopher Randler found that early risers are more proactive, which many studies have linked to better job performance and higher salaries.
3. The American Psychological Association journal suggests that morning birds report being happier than their late-night counterparts.
4. A study conducted by the University of Education at Heidelberg suggests that morning people are more likely to be optimistic and satisfied, and are more likely to spend time setting long-term goals for themselves than late-nighters.
5. Early risers are more productive (and often feel like they're beating the system!) according to the Journal of Applied Social Psychology.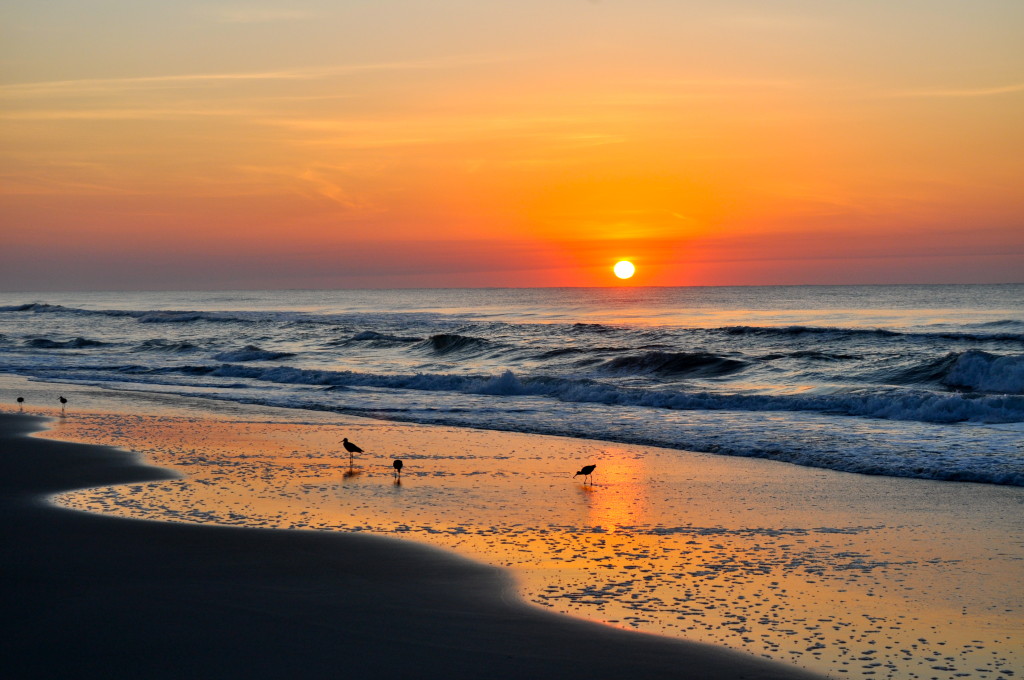 (This is an actual sunrise photo taken this year on my family vacation…see what you're missing?)
Not convincing enough? I dare you to give it a try and see for yourself. Here's my CHALLENGE:
Go to bed at the same time each night for one week, ensuring that you will get enough sleep (The National Sleep Foundation recommends 7-9 hours for adults.) If you think you'll have trouble falling asleep earlier, cut out caffeine and read instead of entertaining yourself with electronics.
Wake up at the same time each morning throughout the week. Plan an [early] wake-up time that works for you…for some it may be 5am, for others 7:30am…still others, 9am is pushing it!
Set one alarm and when your alarm goes off, get up. Resist the deadly "snooze" button! (I put my alarm across the bedroom, so I must physically get out of bed when it sounds.)
Make waking up pleasant. Do something you enjoy–I like to light a candle or two and turn on some soft music. I take my time straightening up the apartment and getting dressed before I begin my day.
Start with your favorite thing first. Do you love a hot cup of coffee in the morning? Reading the paper? Answering e-mails? Spend 15 to 20 minutes doing that thing; this is what'll get you out of bed on those mornings when life isn't sounding too desirable.
Now, prioritize your day. What must be done? What can wait? (Why don't you print off this Accomplished to-do list to help?) Slowly work your way through your priorities. You'll be amazed at how much you can get done before the rest of the world awakes.
Let me know how it goes? Link up with me as we wake up early together!
Happy Mornings Everyone!