It's Monday. Mondays can be a little rough. Grab some coffee (or another form of caffeine), sit back, and laugh a little. 'Cus laughter's always the best medicine. Caffeine helps too.
How about this series of photos of various positions that my little brother put my childhood stuffed animal in this summer? (Every day I got home from my internship, he'd be in a different one…)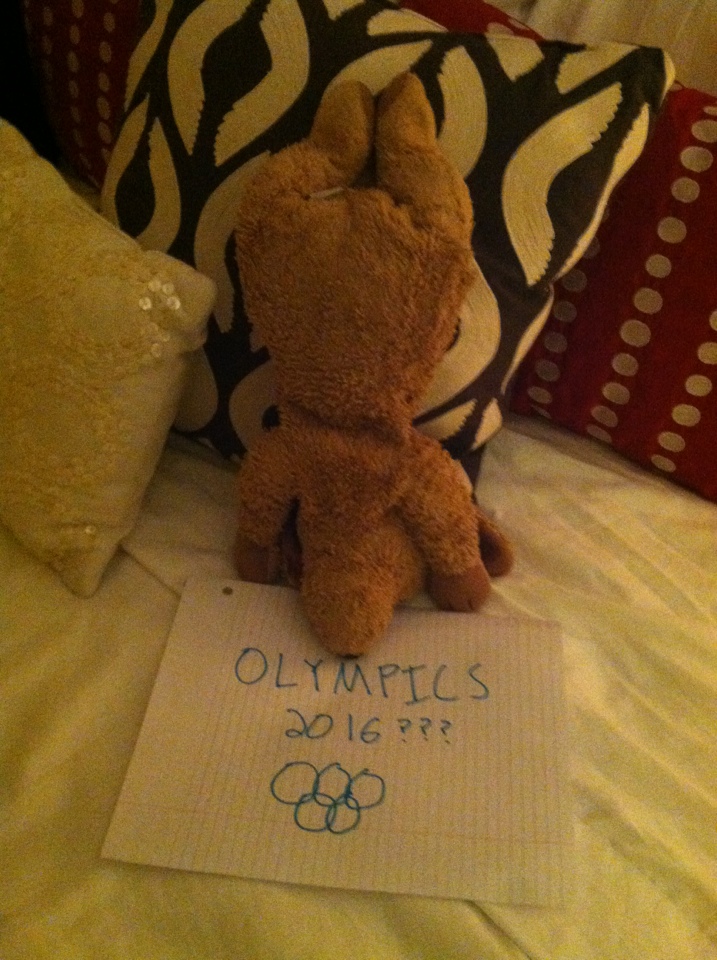 Or this hysterical news story? You can watch it below or on YouTube here.
Or this photo of a dancing canine?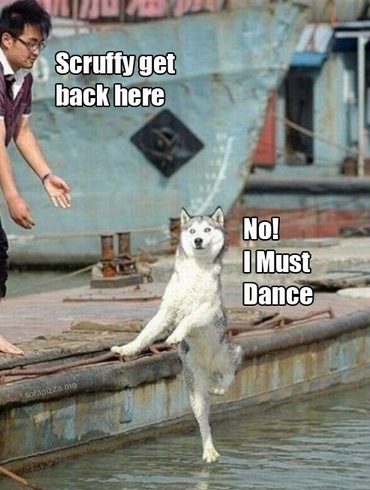 How about my mom's attempt at drawing a "balcony" on the iPhone app, Draw Something? (I should note that after I couldn't figure it out, I sent her this screenshot, and she had no clue what it was. SHE'S the one who drew it!!)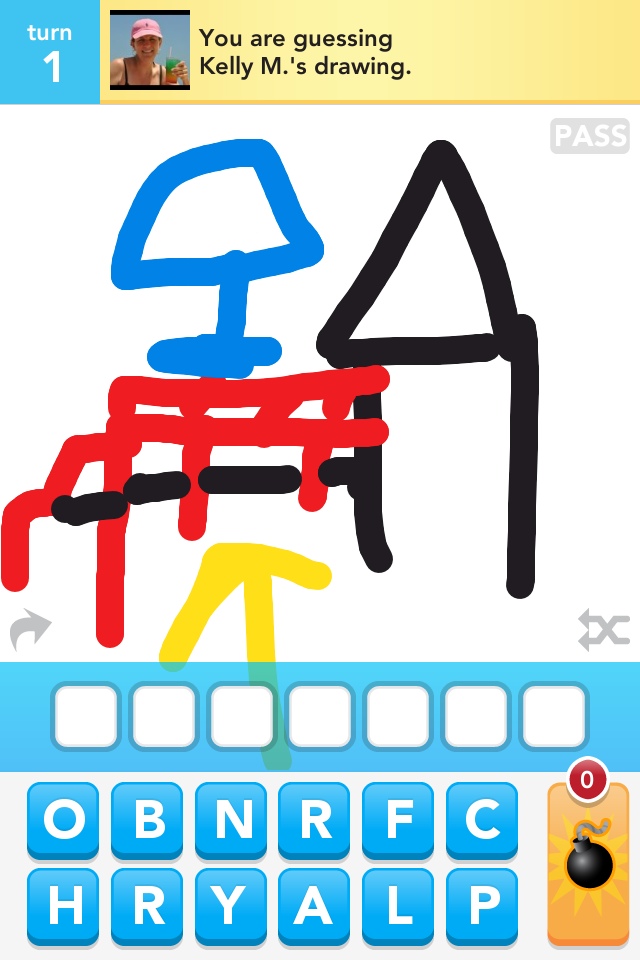 How about this one of a monkey grabbin' pup?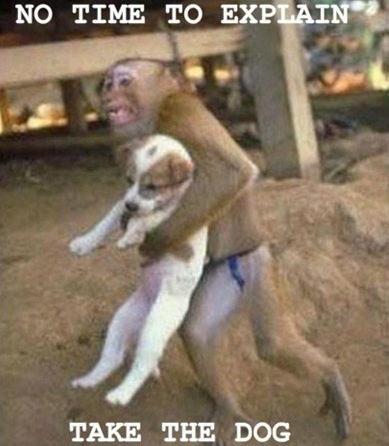 Or this goose-related ridiculousness?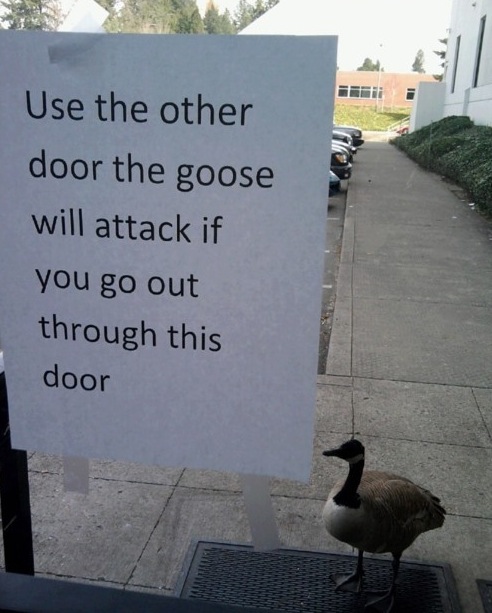 Or this little boy who's just workin' what he's got?
While we're on the subject of kiddies, how about this little nugget soaring through the air?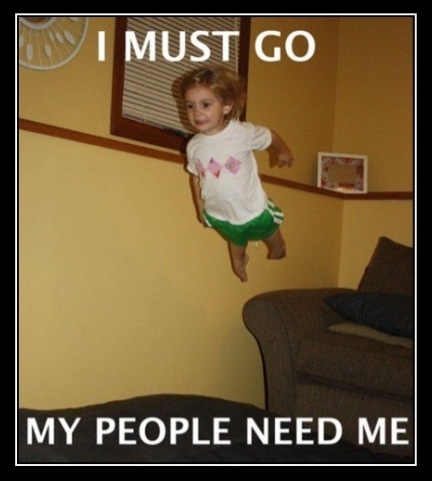 How about this tap-dancing cat?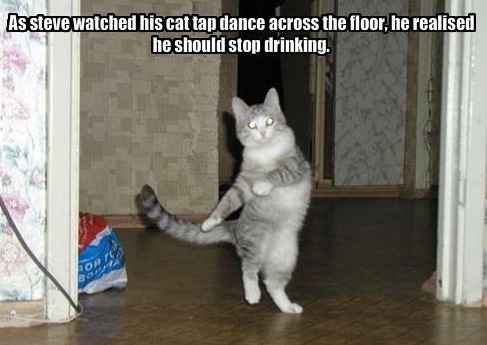 Or this dog who is in quite the precarious situation?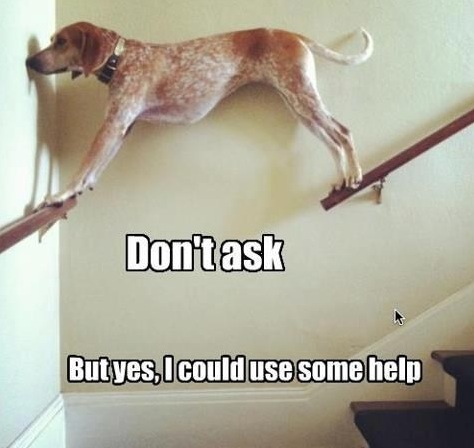 Are you laughing yet? What about this glamorous pup who was caught red-pawed?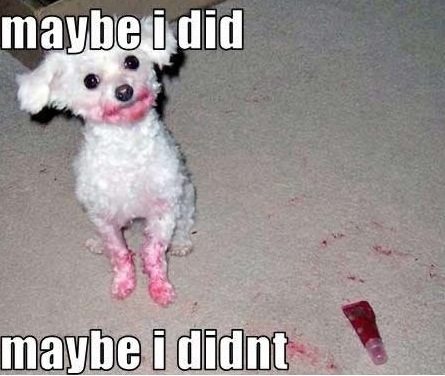 And for our last Monday morning funny, here is a sweet squirrel/baby eye-gazing pic…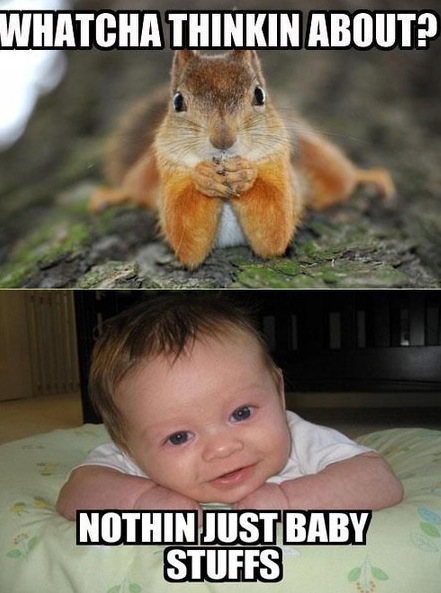 Smile! It's a great day to be alive! Happy Monday, everyone! 🙂