I saw a recipe on Pinterest a few weeks ago that I just had to try! It's originally from Two Maids a Milking; this is a link to the original recipe. Here's what you'll need…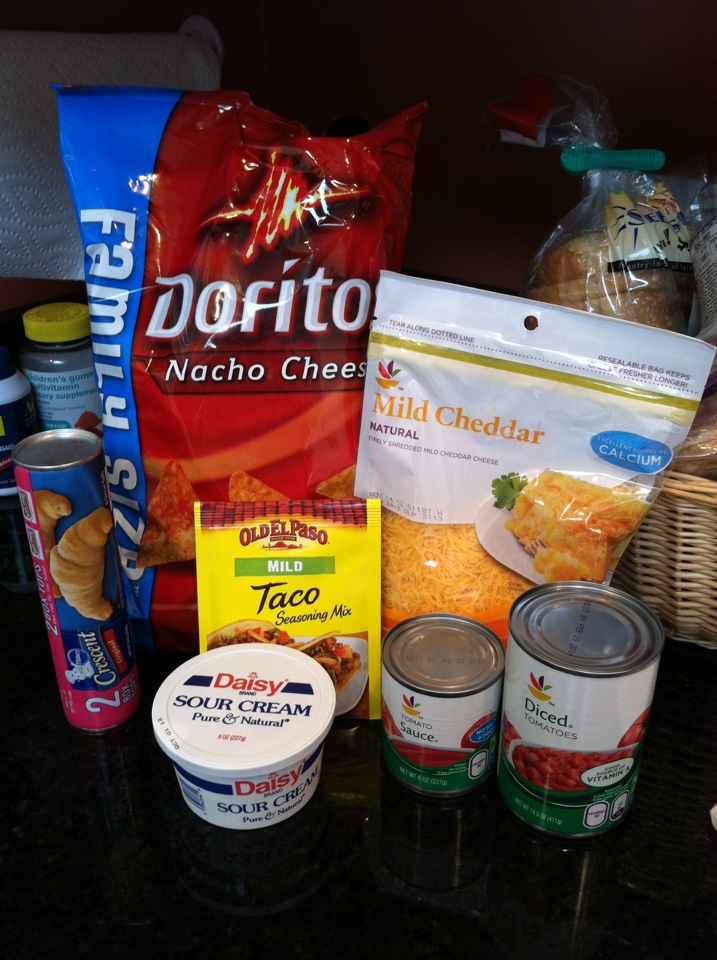 Nacho cheese Doritos

1 lb. ground beef

Pillsbury crescent rolls
1 can of diced tomatoes
1 can of tomato sauce
1 can of sour cream
1 packet of taco seasoning
Basically, you layer all the ingredients in a 9×13 dish and bake it up! (You do have to brown the ground beef first, obviously.) Here we go!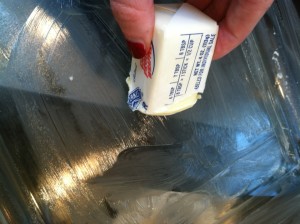 Grease your dish…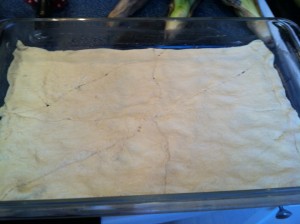 Roll out crescent rolls…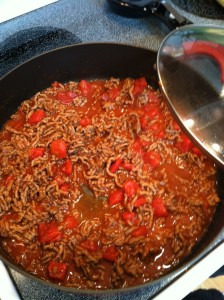 Brown the ground beef, and simmer it with tomatoes and taco seasoning…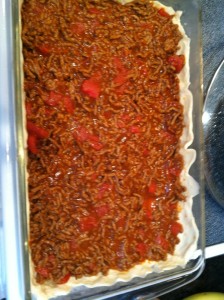 Layer seasoned beef and tomato mixture into dish…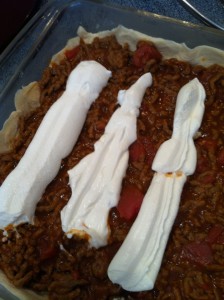 Layer sour cream…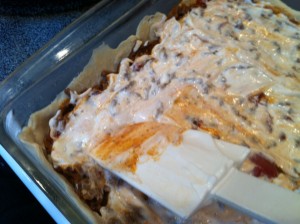 Spread out sour cream…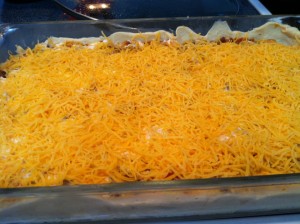 Layer cheese…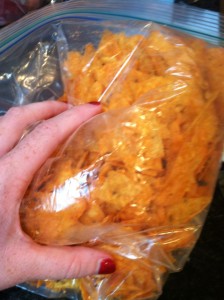 Crush Doritos and layer them on top…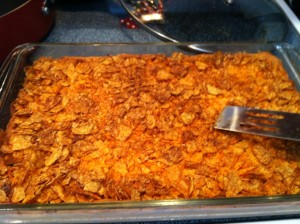 Bake at 350 degrees for 30 minutes. Eat up!
Before I made this, I was under the assumption that it was more of a dip…it's not! It's more like a casserole; hence the name Mexican Lasagna. It's pretty yummy, if I do say so myself. I would recommend adding some chopped lettuce on top to add a little crunch.
Thanks for the recipe, Two Maids a Milking! I'll make it again.
Anyone else made a good recipe off of Pinterest lately? What'd you cook up?