Summer doesn't officially end until September 22nd, so I'm still technically in the clear for posting about my Summer 2012 Wish List. Here's the final wrap up.
I accomplished everything on my list! Not always in the most literal sense, but I can cross each "wish" off nonetheless.
Let's recap, shall we?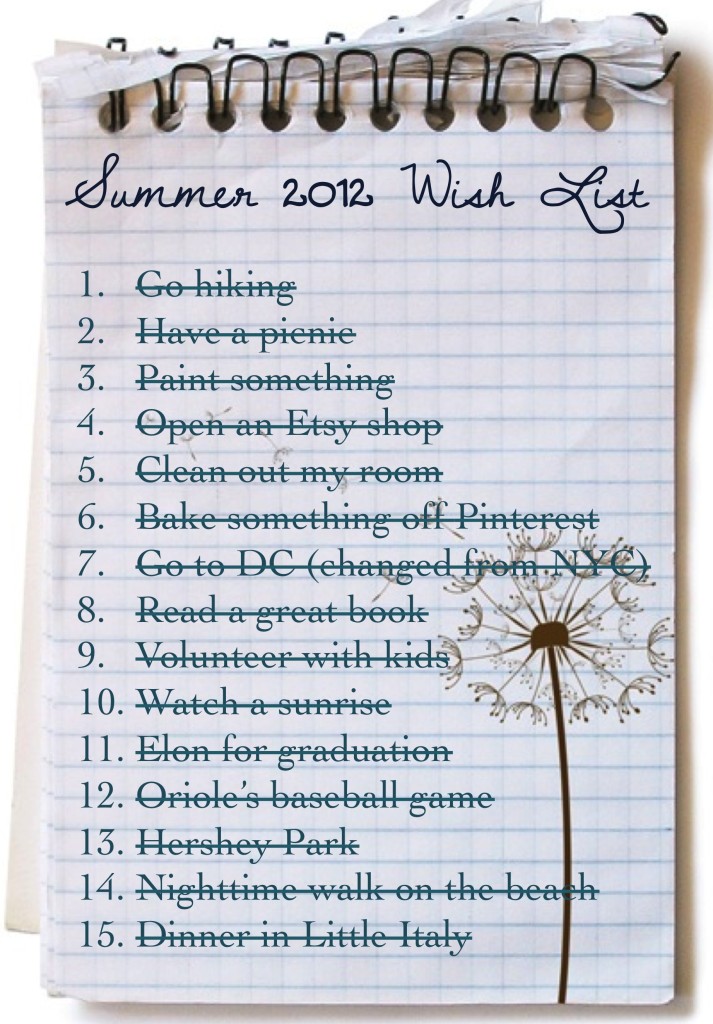 1.Go hiking.  I went hiking at Enchanted Rock State Park in Texas. It was great. So hot. But great!

2. Have a picnic. While I was at the beach this year, I ate many-a-lunch with my tush in the sand. I call that a picnic…the best kind there is! I don't have a photo of me picnicing (not sure I'd want that online even if I did!), so here's a ridiculous photo from the beach that perfectly describes the glorious dysfunctionality of my family 🙂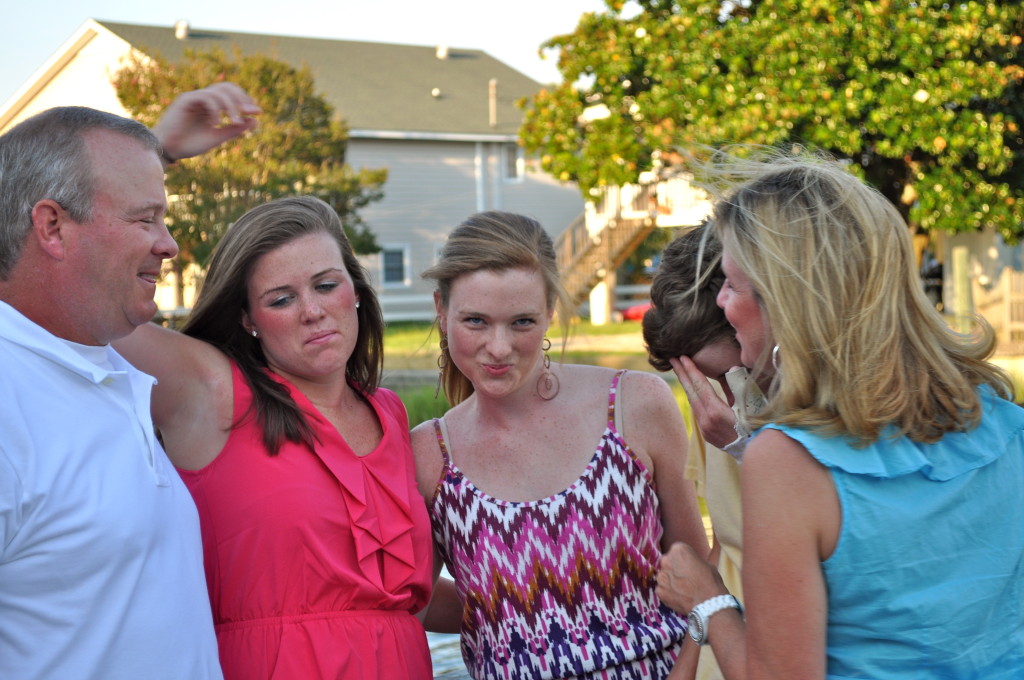 3. Paint something. I painted my jewelry rack and wrote all about it in this post. I use it everyday–love it.
4. Open an Etsy shop. I did it, I did it! I haven't put one item up for sale yet, but the fact that it's open and operating makes me much more inclined to bite the bullet. Here's a screenshot of my currently empty virtual shop.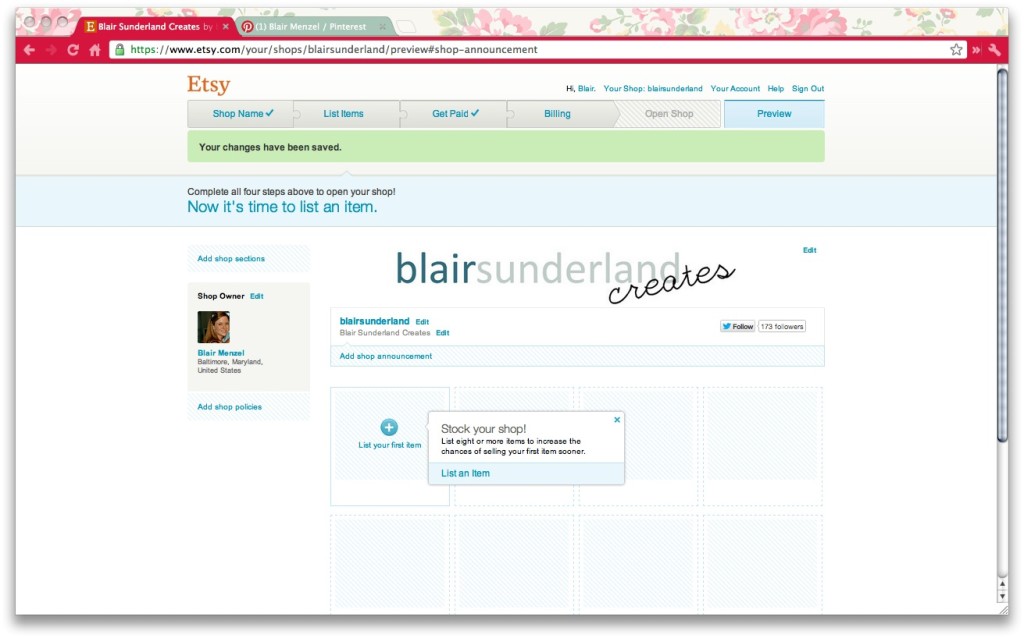 5. Clean out my room. Boy can I cross this one off. I could cross it off seven times for the amount of work I put into cleaning out my room this summer. You can read about the initial clean up here, organizing my closet here, and organizing my shelves here.
6. Bake something off Pinterest. Another item I could cross off multiple times. I made rainbow cupcakes in this post, and the ultimate chocolate chip cookie bars here.
7. Go to DC (changed from go to NYC). Midway through the summer I realized that going to NYC just wasn't in the cards for me. I decided to change my "wish" to DC instead. And I went! With my best friend Jess and her boyfriend, Matteo. Both live in Italy full time and it was Matteo's first time to the states, making our day simply magical!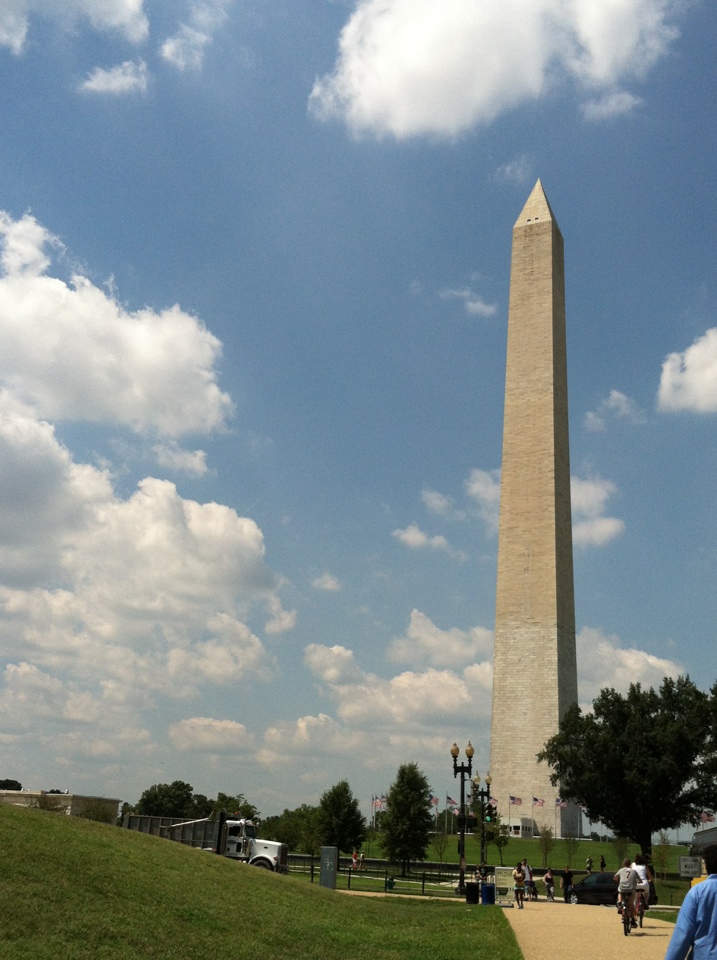 8. Read a great book. Yet another "wish" to cross off several times. I wrote about The Hunger Games trilogy in this post for one, and also both of the "Skinny" books here and here.
9. Volunteer with kids. I volunteer in the nursery at church many Sundays (which I briefly mentioned in this Soul Food Sunday post), and below are some photos of the cutest babies you'll ever lay eyes from those lovely Sunday mornings.
10. Watch a sunrise. I described my slightly unconventional sunrise experience in a post you can find here.
11. Elon for graduation. Cried I did, but I attended Elon for graduation and watched one of my favorite people, Angela, and many others cross the stage. You can read more about it here.
12. Oriole's baseball game. I ate some of the best hot dogs around and watched the O's win back in June. Want to know more? You can find the post here.
13. Hershey Park. I got an awesome sugar buzz when I hit up Hershey for the day. I had an absolute blast, and I wrote all about it in this post.
14. Nighttime walk on the beach. While we vacationed in Pawleys Island, South Carolina this summer, I took a wonderful nighttime walk on the beach. I don't have any photos to prove it, so you'll just have to believe me!
15. Dinner in Little Italy. When I first wrote this "wish," I envisioned driving downtown and eating at a restaurant in Little Italy. And while I never ended up making the trip to the actual Little Italy, I ate dinner at my BFF Jess's house many nights, and that is just as legitimate. Her dad is a full-blood Italian and man can her family cook! The food at her house is probably better than restaurant food, anyway! Again, no photo proof–oops! Bad blogger.
BAM! Done and done. Feels great. Now I'm starting to brew up a bucket list for my last year of college! Stay tuned. 🙂