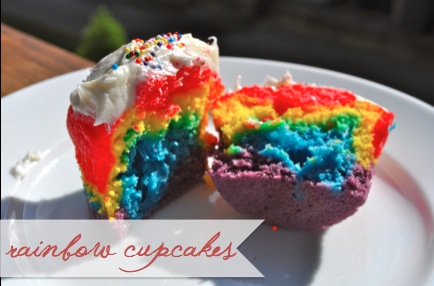 Cool, right? Not only are these beautiful little nuggets of color perfect for a wide variety of occasions, they are super yummy too! I made them the other day with my cousin Claire, who is a very photogenic baker. 🙂 Maybe we'll open up a bakery one day…Blair & Claire…could be really cute! Anyway, here's how to make 'em (it's easier than you might think):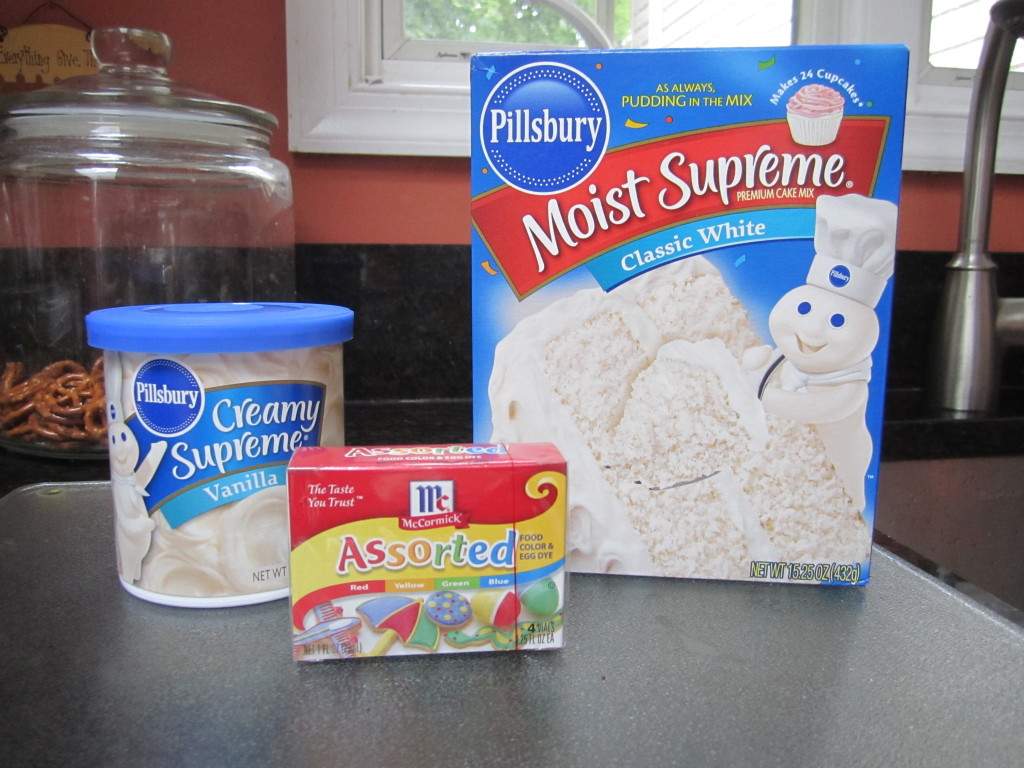 If you want to go all Martha on me, go ahead and make the cupcakes from scratch. Me? I'll stick with the boxed variety. Also, make sure you have a lot of food coloring on hand.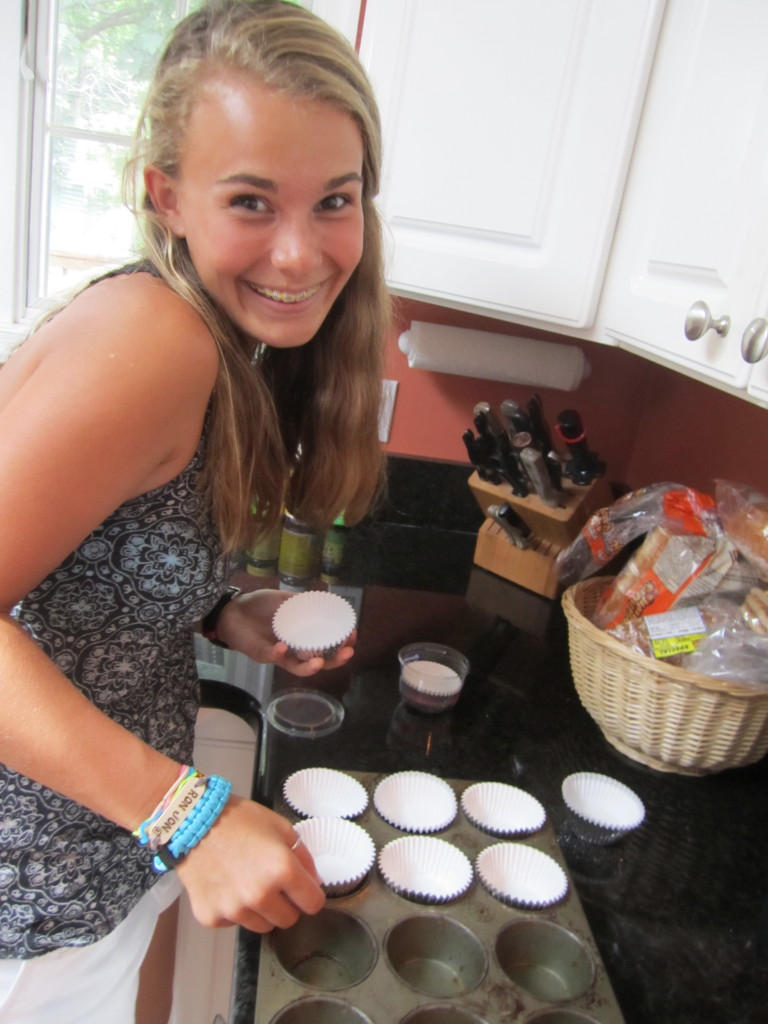 First, Claire lined the cupcake pan. Obvious first step.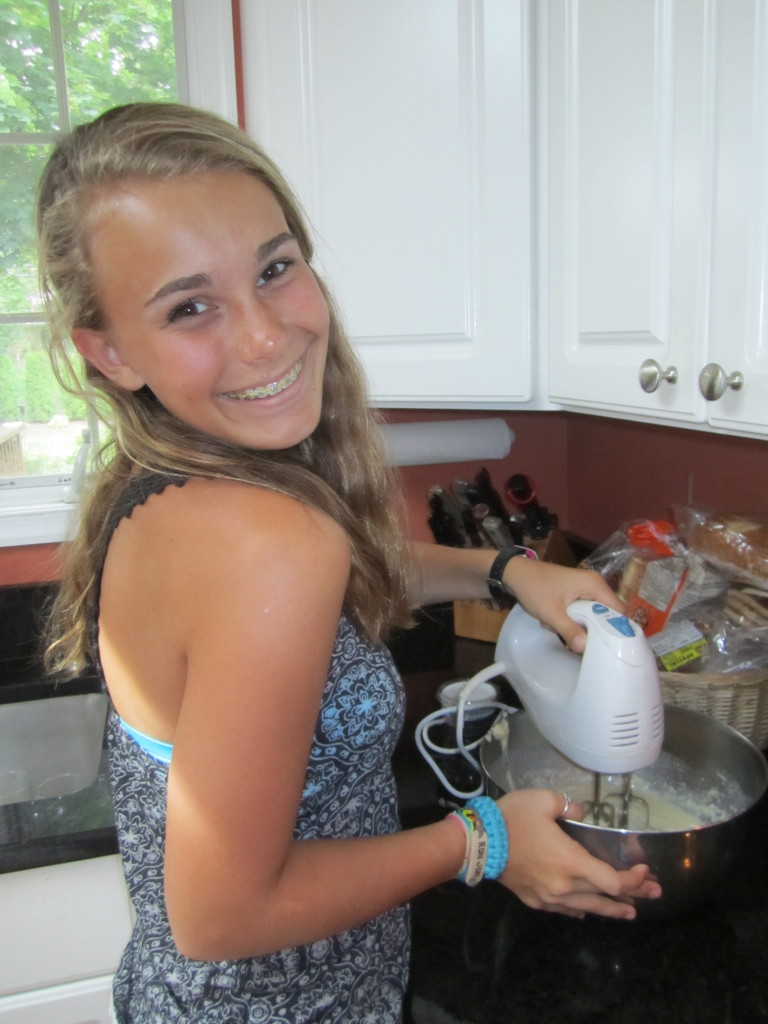 Next, we mixed up the batter and divided it into six smaller bowls.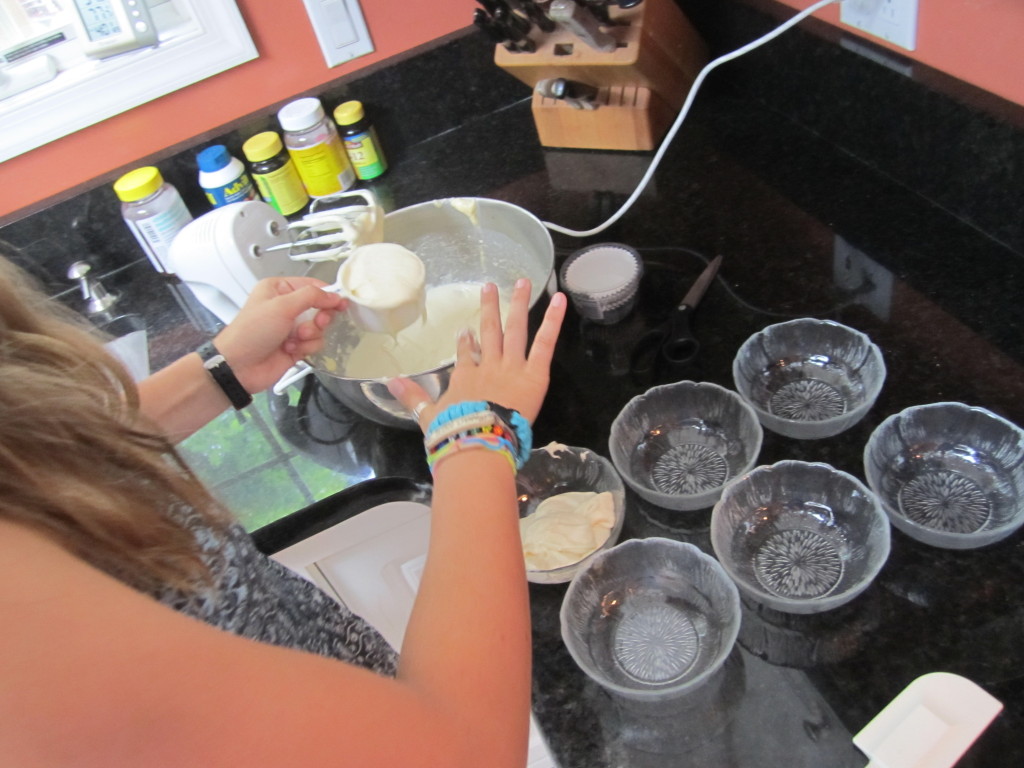 Now for the fun!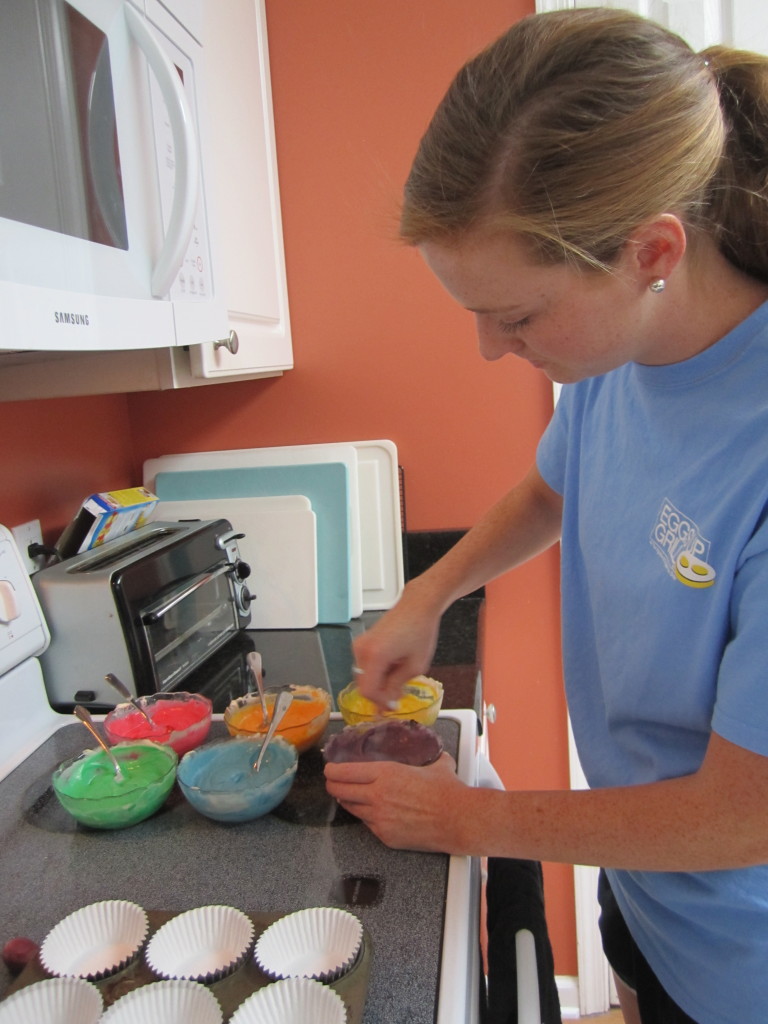 Using the color instructions on the back of the food coloring box, we mixed up red, orange, yellow, green, blue, and purple batter. (ROY G. BIV, minus the indigo ;)).
The colors looked amazing! They turned out fantastic. In order to achieve the rainbow, layer the batter (first purple, then blue, and so on…) in the cupcake liners. I should mention that even though the batter was meant to be enough for 24 cupcakes, all the color layering only produced 12. It took double the batter!
If you're looking to make 24, use two boxes of cupcake mix or double your recipe!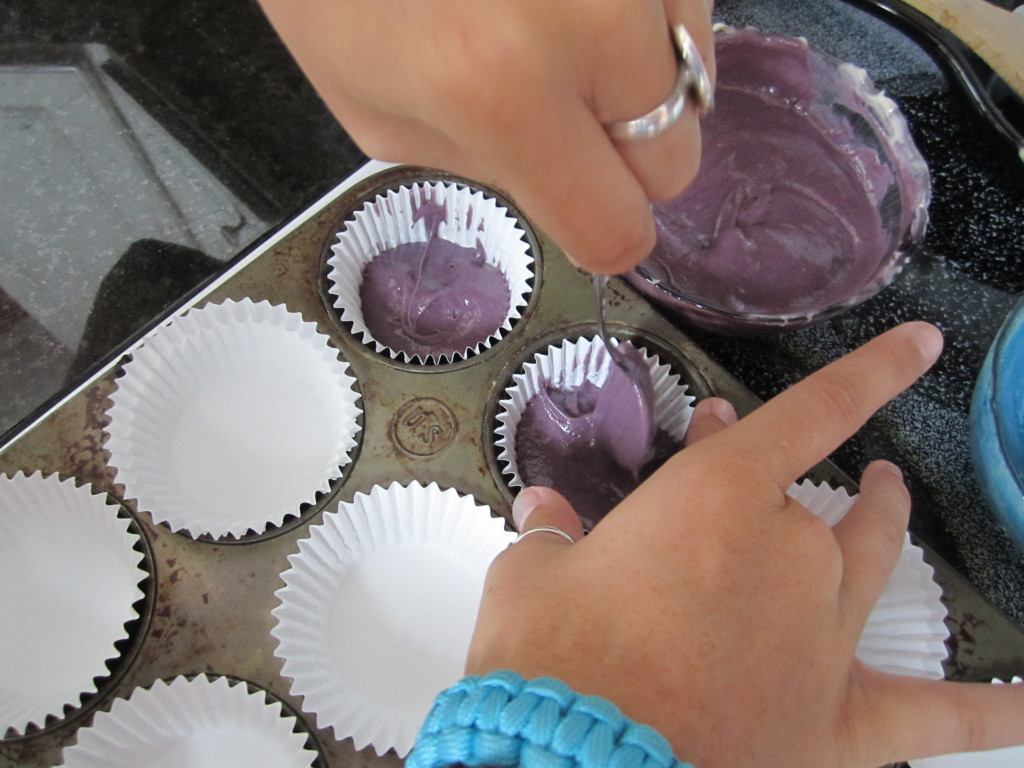 First goes the purple…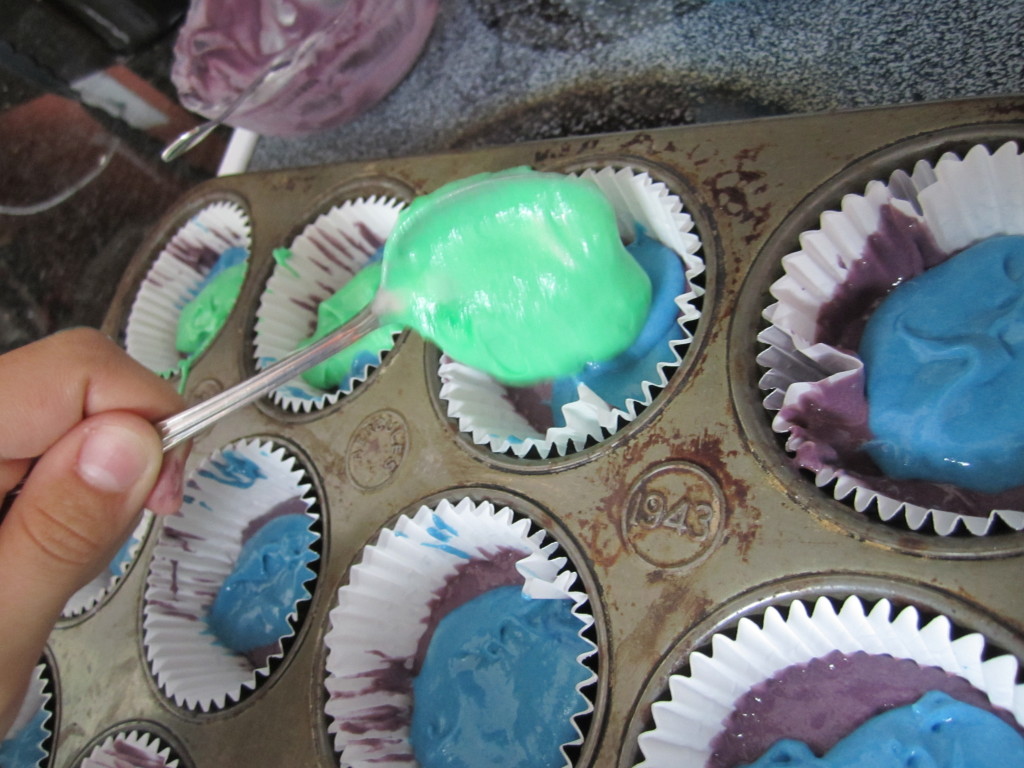 Then blue, and green…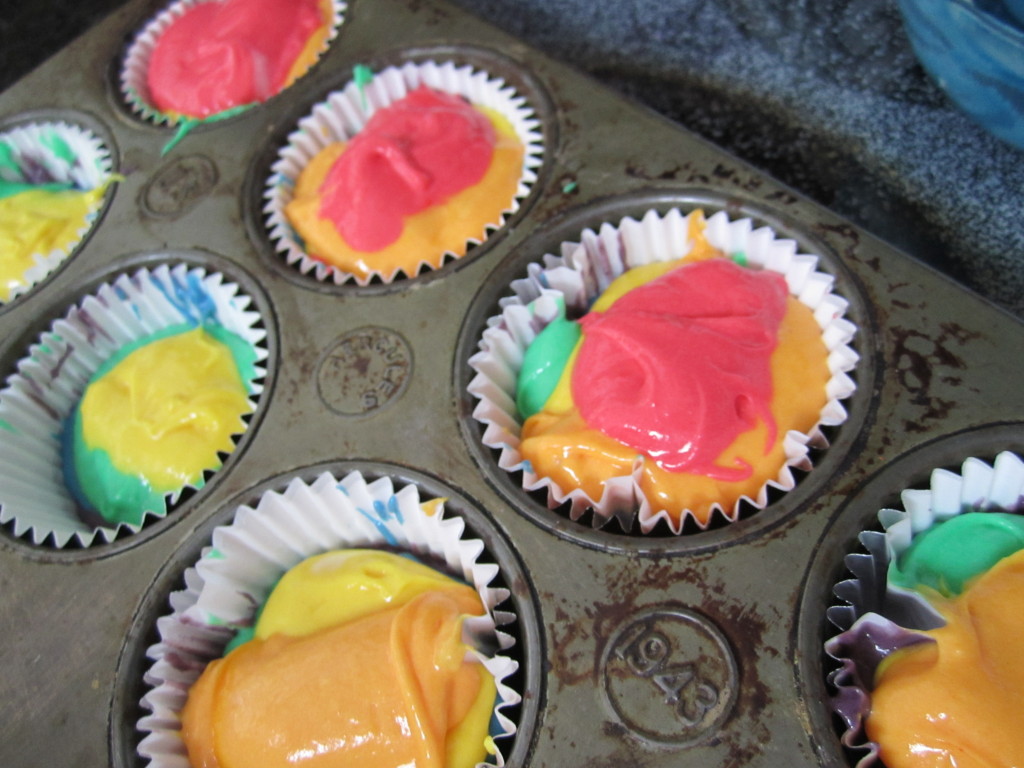 Yellow goes next. Then orange, and finally red.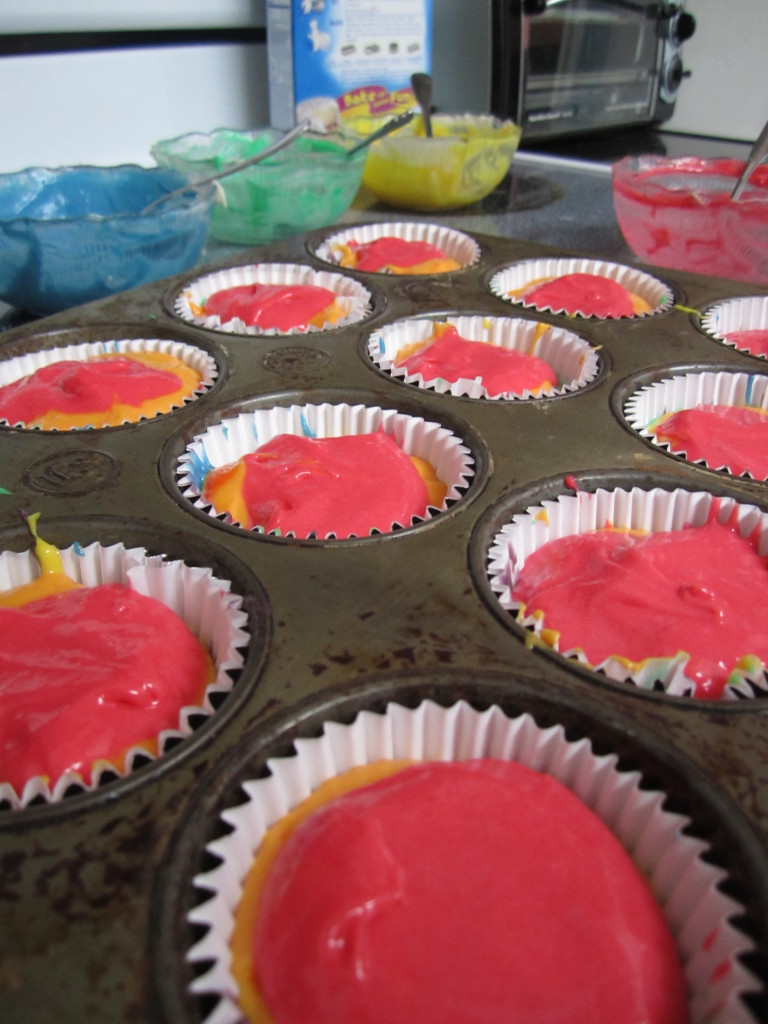 Here are the cupcakes pre-bake. You can see that they are clearly filled more than the recommended 2/3 full. Claire and I popped them in the oven for a bit longer than called for to allow the huge double-batter rainbow cupcakes to bake all the way through.
We then frosted them with some white icing, and sprinkled them with rainbow sprinkles. Then, as anyone normal would do, we headed outside for a rainbow cupcake-themed photoshoot. Obviously.
Think it's pretty from the outside? Wait till you see the inside!
Pretty spiffy, huh? We thought they turned out great. And as with any baking project, the best part is the taste test. Gotta make sure they turned out okay, right? 😉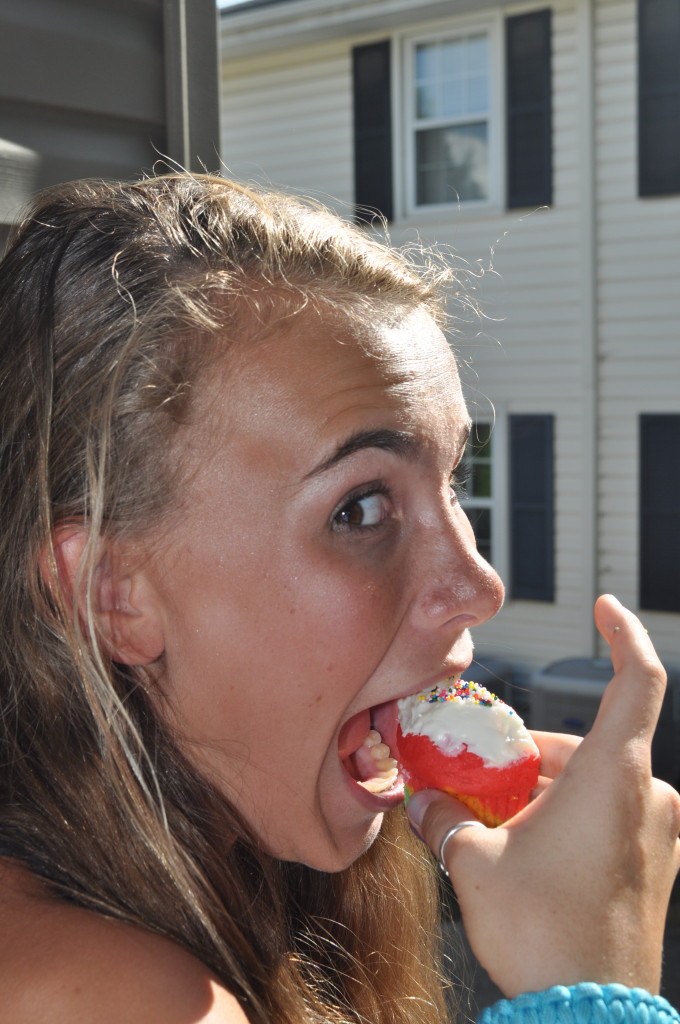 Yum! Delicious, easy, and really fun to make! Anyone else baked anything cool lately?