Want to meet the women who have completed my Mentorship Program? Meet the mentees below!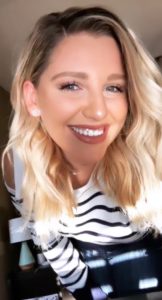 Mary-Margaret is a 23-year-old Idahoan, recently turned Washington, DC transplant. She does not shy away from relatable and sensitive subjects, but finds a comedic twist in everything she writes. She works in government (yikes), but likes to spend her free time writing blogs about her insane dating experiences, beauty, knack for fitness and love of all things lifestyle related. For more examples, check out her blog http://mims-the-word.com
How interesting!: Mary-Margaret was recently diagnosed with PCOS (Polycystic Ovarian Syndrome) that has taught her a lot about how to revamp her lifestyle in order to eat healthier and work out harder to combat bothersome symptoms! Catch her favorite recipes, fitness routine and favorite athleisure clothing (that's all she wears) on her blog!
Greatest BMP success: Finding a voice isn't easy, and finding her sarcastic yet serious voice was a very big feat.
Visit Blog | Facebook | Instagram | Pinterest
---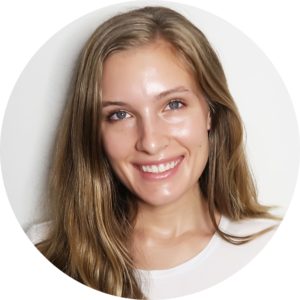 Claudine is a toddler mom, Disney enthusiast, personal trainer, cautious optimist and lover of all things food. She created her blog, Something Slate as a lighthearted, honest space to connect with other women while sharing recipes, wellness + fitness tips, and the journey that is parenting.
How interesting!: Claudine spent 2015 in Djibouti, Africa! She still travels frequently for work + leisure, and loves writing about travel planning and documenting her trips on her blog.
Greatest BMP success: As a result of the Blair's assistance during the mentorship program, Claudine went from absolutely nothing to a blog she is really proud of. She was shocked by how much she learned & how well her blog came together over such a short period of time!
Visit Blog | Facebook | Instagram | Pinterest | Twitter
---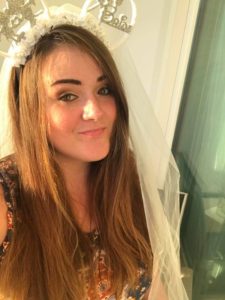 Theresa is a twenty something, Disney-loving newlywed living out her happily ever after in Myrtle Beach, South Carolina. She believes there's magic in every day life and hopes to use that philosophy to inspire others. Her blog covers everything from mental health, to travel, to married life!
How interesting!: Theresa is a nanny and an early childhood education major, or as some like to call her, a "real life Mary Poppins"!
Greatest BMP success: Establishing a platform to spread magic and inspire others!
Visit Blog | Facebook | Instagram | Twitter
---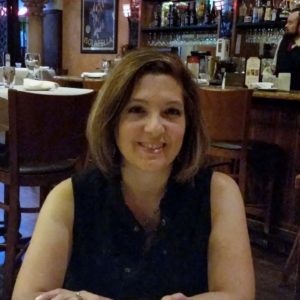 Joann is a wife, mom of twin boys (one of which is autistic and nonverbal), a lovable chocolate lab and talkative bird. Joann has been wanting to start her blog for some time now, but never had the courage to follow through. At a very young age, her mom would give her a journal every year for Christmas. She had always said to her, "I hope one day you'll sit down and write your memoir." It's almost five years since her mom passed away from cancer. As much as she had wished she had the time to dedicate to her memoir, it's just not possible. Every day she thought about her life growing up and how her mom inspired her to write. She introduced her to her love of books and writing. She is the main reason for her starting this blog. She knew that she had to find a way of fulfilling her wish and this seemed like the perfect way to do it. She hopes you find her stories interesting, humorous and inspiring.
How interesting!: Joann has a huge obsession with all things beauty. Although she is not an expert, if you want to advice on skin care, make-up or hair products, she's happy to help. Joann also just recently started to plan her first family trip to Walt Disney World. Her last trip to Disney was in 2000, although it's been awhile, her love of all things Disney has never been far from her heart.
Greatest BMP success: As a result of this program, Joann has gained the confidence to finally start her blog. She's excited about sharing her story and she can't wait to see where it takes her.
Visit Blog | Instagram | Pinterest | Twitter
---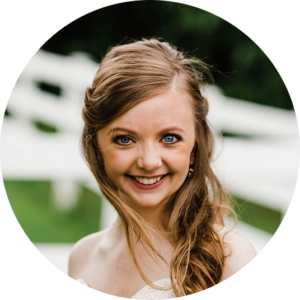 Courtney is a freshly-married wife to a law student with an artist's heart. She writes poetry and lifestyle pieces about hope, faith, family, married life, travel, and more. Courtney is an advocate for wondering out loud, first drafts, and pretending the clouds in the distance are far-off mountains. She blogs from central Illinois, where she also works full time as a digital marketing and social media manager.
How interesting!: Courtney is an actor with a local theatre company! She loves spending time on stage making art – in fact, she met her husband in stage combat class in college, when he accidentally bopped her in the face during a fight scene!!
Greatest BMP success: Developing ideas for an upcoming Etsy store, selling prints of her poetry!
Visit Blog | Facebook | Instagram | Pinterest | Twitter
---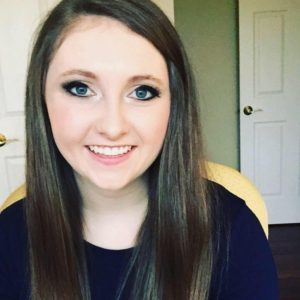 Rachael is a recent college graduate and newlywed living in Georgia. She shares tips and encouragement on her lifestyle blog about faith, marriage, homemaking, cleaning, and organization. For more examples, visit rachaelsrainydayblog.com!
How interesting!: Rachael is currently organizing her home and making it a place of inspiration and joy. If you're looking for tips and encouragement, she plans to post a lot more about that going forward!
Greatest BMP success: At the beginning of the program, Rachael was unsure of her ability to create a successful blog. Blair helped give her the tools and confidence she needed to move forward.
Visit Blog | Facebook | Instagram | Pinterest | Twitter
---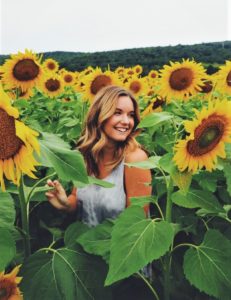 Kelly is 23 years old and a recent graduate from The University of Delaware. After finding a job close to her Hometown, she decided to move back in with her parents, like so many do! However, she was shocked that there is absolutely no information on making the most of your twenties at home, aside from financial benefits. Sure, saving is great, but so much happens from paycheck to paycheck…it's called life! Follow Kelly on how she is making the most of living in her hometown while balancing the adjustment from college student to working woman.
How interesting!: She once hitch-hiked across Argentina because the bus her group was planning on taking didn't arrive. She ended up meeting the nicest couple (who drove them over an hour away to the closest bus terminal) and is still friends with them on Facebook. From time to time their nephew messages Kelly so he can practice his English.
Greatest BMP success: Blair helped me with everything from random coding aspects of WordPress (Like having my Good Reads page linked), vlog editing tips, and learning how to monetize my content. I absolutely would not have the same professional looking spread if I did not do this program. Aside from tangible results, she allowed the confidence in myself to blossom which I am forever grateful for.
Visit Blog | YouTube Channel | Instagram | Pinterest | Twitter
---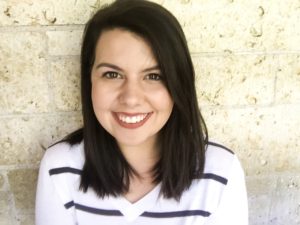 Alana is a Georgia native living in the Lone Star State with her husband, Jimmy, and their very spoiled pup, Stark. She has a huge passion for hockey (Go Penguins!), which is shown very heavily on her blog and Instagram. Along with hockey, Alana loves and writes about theme parks, cupcakes, things that make her laugh, and finding ways to enjoy life no matter what. Blogging is her creative outlet and her way of pursuing her dream of working for the NHL.
How interesting!: Alana and her husband, Jimmy, both play pinball and enjoy visiting a local pinball arcade on the weekends. Their formal dining room is now a game room and features the 7 machines that they own.
Greatest BMP success: With the help of Blair and the mentorship program, Alana found a lot of confidence in her writing, her blog running capabilities, and herself! The program was also a huge help when she ran into difficult blog design questions and frustrations.
Visit Blog | Facebook | Instagram | Pinterest | Twitter
---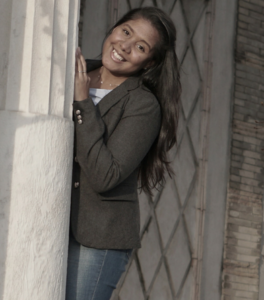 Alejandra, aka "tashgal" is a born and raised city girl with a big desire to live the country life! Married to her husband David, dog momma to Jeremy and Malachi. Alejandra enjoys cooking and catering to others, her heart to serve others through her many talents. Through her blog, she shares her faith, and her many lessons learned in order to encourage people to live the life they wish to live in God.
How interesting!: Alejandra started "tashgal" with the desire to live a country life hence the "gal" in "tashgal" and she is now on route to moving to Texas! In the near future she will blog about answering the call of God and leaving your comfort into God's marvelous discomfort in order to grow you!
Greatest BMP success: It helped me launch a website and birth a vision that was in my heart for years.
Visit Blog | Facebook | Instagram | Pinterest | Twitter
---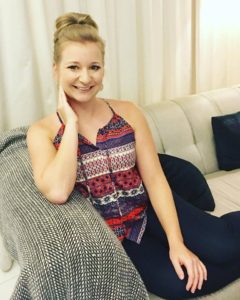 Laura is a thirty-something, unexpectedly-still-single girl from Maryland. It's her goal and passion to encourage other women to get every ounce of awesomeness out of this God-given life, no matter their relationship status, and to be encouraged in a very raw, honest way about dating and the single-life.
How interesting!: Laura just returned back to the States from living six months abroad in Panama! She believes deeply in adventure and stretching yourself beyond your comfort zone. You can check out her recent adventures on Instagram and Facebook!
Greatest BMP success: Gaining confidence using Instagram and Pinterest, and launching her first Facebook sponsored Ad!
Visit Blog | Facebook | Instagram | Pinterest
---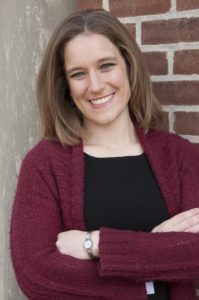 Taylor created Charm City Spotlight to showcase the fascinating people that make up the heartbeat of Baltimore. A new Baltimorean in 2017, and a native Marylander, Taylor is an avid Ultimate Frisbee player and dancing enthusiast, looking for ways to connect with fascinating people doing cool things in Baltimore.
How interesting!: Taylor can recite the alphabet backwards and sign it forwards, using sign language, at the same time.
Greatest BMP success: Launching a web project from scratch!
Visit Site | Facebook | Instagram | Pinterest | Twitter
---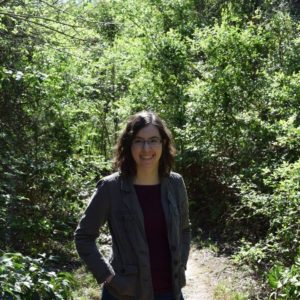 Andrea is a single millennial just entering her 30s. She blogs about her attempt to live simply, love others, show hospitality, navigate singleness, and pursue healthy living. She enjoys getting creative in the kitchen, exploring new places, and playing tourist in her own town of Austin, TX.
How interesting!: She's an ISFJ homebody who also loves to travel. She's been to 13 countries and counting. One of the craziest things she's done so far was to move to Spain to teach English for a year by herself at age 27. Read more fun facts about her here!
Greatest BMP success: Building a blog from scratch! Being able to combine her love of writing and reading blogs into this creative outlet is a dream come true!
Visit Blog | Facebook | Instagram | Pinterest | Twitter
---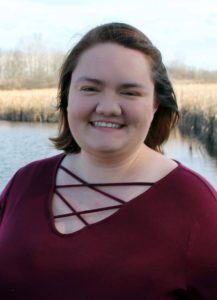 Alley is a real-life millennial and wannabe grown-up girl. Imagine Elle Woods meets Buddy the Elf. Sometimes she laughs so hard it sounds like she's dying and sometimes when she's sad her hands ache. Alley loves the Ragin' Cajuns, hedgehogs, emojis, snail-mail, and the One who loved her first.
How interesting!: Alley once helped break a Guinness World Record to raise awareness and funds for Childhood Cancer research.
Greatest BMP success: Streamlining my editorial process, and therefore posting content consistently!
Visit Blog | Facebook | Instagram | Pinterest | Twitter
---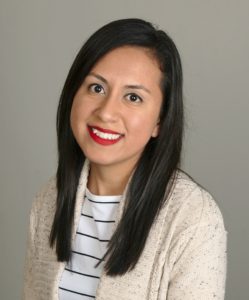 Maythe is a full time working mom, married to her high school sweetheart, and has a blog too! She is a lifestyle blogger about organization, budgeting, motherhood, travel, running, and much more. Maythe is a Disney enthusiast, loves decorative planning and is always looking for new running races to sign up for!
How interesting!: Maythe ran her first half marathon in Disneyland at 5 months pregnant and completed Disney's Coast to Coast Challenge in Disney World at 7 months pregnant! After her baby was born, Maythe and her husband became Disney World annual passholders and visited 4 different times within a few months.
Greatest BMP success: Creating a blog from scratch!
Visit Blog | Facebook | Instagram | Pinterest | Twitter
---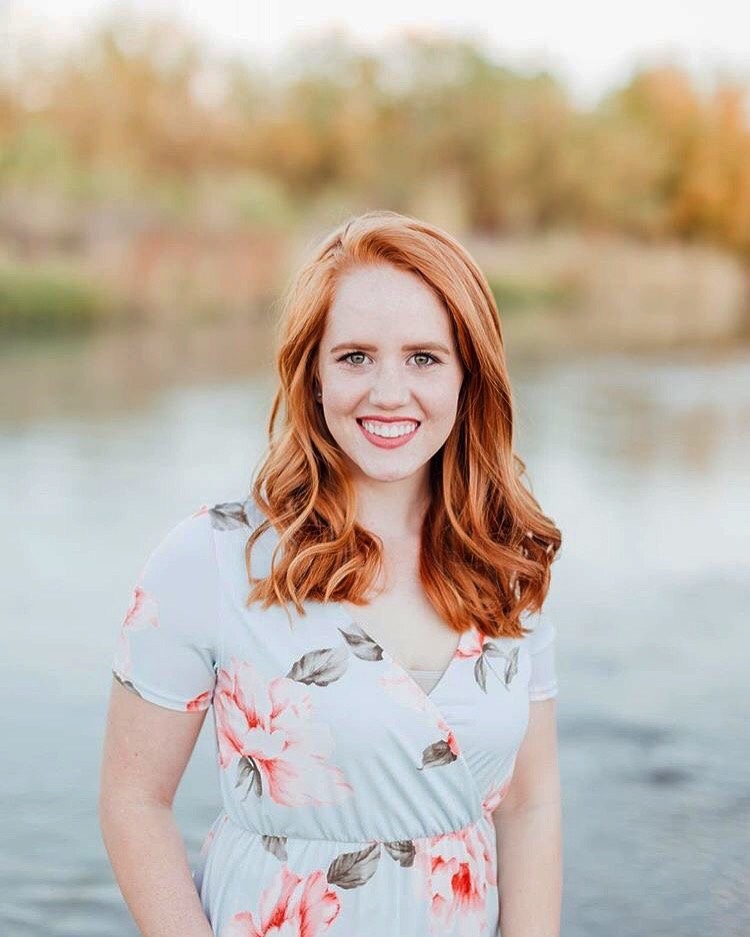 I'm a newly-wedded wife loving life in Small Town, Arizona. I love all things home – decor, candles, a made bed, yummy food, and my family. I believe women have such special roles and callings in life and I'm here to walk through them with others while sharing posts about marriage, faith, cooking, cleaning, traveling, and a healthy lifestyle.
How interesting!: I was a 19 year old bride and married my high school sweetheart and it's been the best decision I've ever made! I'm constantly juggling being a full-time wife, nursing student, blogger, and homemaker and wouldn't have it any other way.
Greatest BMP success: Site makeover, increasing traffic, and 3 sponsored post offers!
Visit Blog | Facebook | Instagram | Pinterest | Bloglovin
---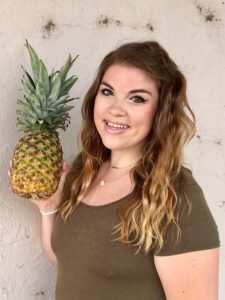 Becca is a midwestern millennial with dreams bigger than her wallet. She's a full-time Social Media Manager and part-time Dietetics student on a mission to help people heal their relationships with food and their body through a non-diet approach. Becca has a passion for pineapples, Dunkin' Donuts coffee, and living an authentic life.
How interesting!: After battling with and beginning recovery for an eating disorder, Becca discovered her true calling in life- to become a non-diet and weight inclusive Dietitian. Read more about how Becca discovered her calling to be a Dietitian here.
Greatest BMP success: Building a blog from scratch!
Visit Blog | Facebook | Instagram | Twitter | Pinterest
---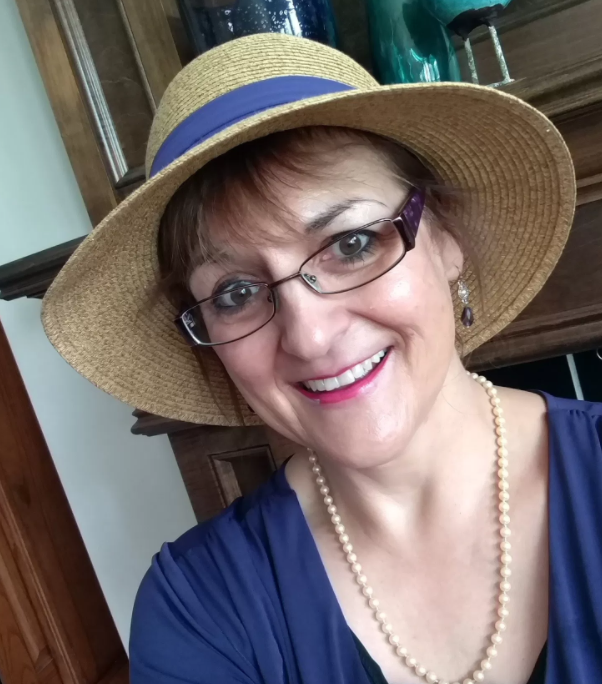 Kim is a wife of 35 years, mom to five adult children, and Grammy to four sweet little people. Her passion is to encourage women to find joy even in the midst of the challenges of life. Her faith-based blog is full of encouragement, hope, honesty, and a dash of humor. She focuses on the many ways we can cultivate joy in life: building and maintaining strong relationships, strengthening our faith, showing hospitality, cooking, baking, artistic expression, books, grandparenting, and living thankful, full engaged, beautiful, passionate lives.
How interesting!: Kim married a military man who became a church planter and then a small business owner. They have lived all over the place–including South Korea and North Pole, Alaska–and visited fascinating places such as Israel, Scotland, and the Carribbean.
Greatest BMP success: LAUNCHING A BLOG FROM SCRATCH!
Visit Blog | Facebook | Instagram | Twitter | Pinterest
---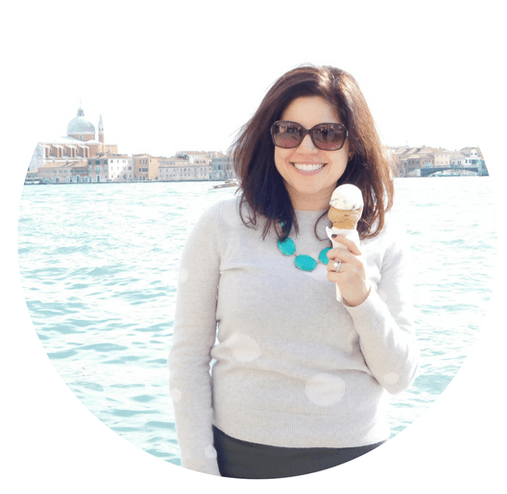 Jessica is a 29-year old American girl living outside of Stuttgart, Germany with her husband and Cockapoo, Copley. She believes that there is always more room for the joy in life, like how there is always room for gelato even if you're full from your plate of pasta! On Room for Gelato, she blogs about the ups and downs of being an expat, travel adventures and other great things, like shopping, reality tv and great food!
How interesting!: Jessica and her husband have visited 10 countries since moving abroad in 2016 and have even more places on the list. Her favorite is anywhere in Italy, where gelato originated, obviously! Travel posts here.
Greatest BMP success: Finally launching her travel and living in Germany pages, increasing traffic and making money from Amazon affiliates!
Visit Blog | Facebook | Instagram
---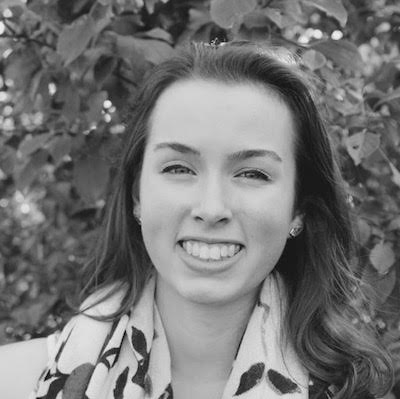 Claire is 22, recently engaged and living in the San Francisco Bay Area. She writes about sustainable and mindful living with a bit of travel, wedding planning, and everyday life thrown in.
How interesting!: Claire loves to garden! She started her high school's first gardening club and worked in a greenhouse in college. Follow her on Instagram for updates on her humble apartment garden!
Greatest BMP success: Starting a new blog + working on her writing!
Visit Blog | Facebook | Instagram | Twitter | Pinterest
---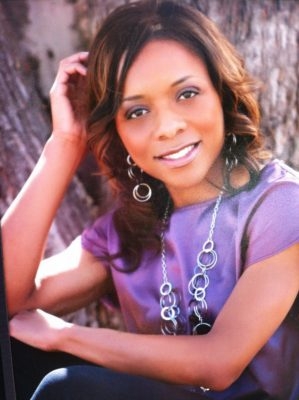 Tiffany is a southern girl, residing in Sweet Home Alabama. She's a Christian, wife, health and fitness enthusiast, soon to be Revelation Wellness fitness instructor, and blogger. She spills heartfelt encouragement and inspiration all over her faith-based lifestyle blog. She blogs on topics like marriage, dating, her struggles with body image, and so much more. Why Tea With Tiffany P? Because she's spilling all the tea!
How interesting!: Tiffany is a professional bodybuilder. To view a photo, click here!
Greatest BMP success: I went from no blog to a professional looking, operational blog in two weeks!
Visit Blog | Facebook | Instagram | Twitter | Pinterest
---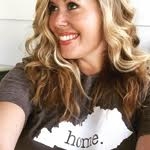 Erin is a twenty something year-old who lives in Kentucky. She is married, loves a good cup of coffee, a weekly trip to Target, and sharing a home-cooked meal around the table. She has a passion for the worriers, because she is one. She loves worship, and leading worship. Her blog is a compilation of all things southern, marriage, recipes, anxiety, and hopefully most importantly pointing others to the one who gives purpose to our pain, Jesus.
How interesting!: Erin can quote the movie "Steel Magnolias" by heart, and when she isn't working as a fulltime administrative assistant at a local church, you can find her flipping houses with her husband of almost four years. They are on house number 3!
Greatest BMP success: increased traffic, and setting up her blog for future success.
Visit Blog  | Instagram | Pinterest
---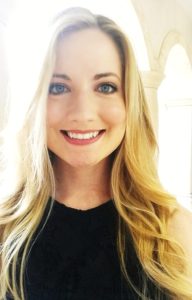 Kelly is a twentysomething writer from Pennsylvania who is never happier than when she's reading Harry Potter. On her blog, she shares her journey towards publication (or towards a black hole of despair, depending), as well as online dating tips (and horror stories), book recommendations, and honest thoughts about God.
How Interesting!: If dodgeball is happening anywhere near her, Kelly WILL get hit in the face, even if she's cowering under a ping pong table. This is kind of an accurate metaphor for her life, which makes for good stories and some perspective on how to deal when life kicks you in the teeth. (See her blog on dealing with failure here.)
Greatest BMP success: Creating a gorgeous website and connecting with other bloggers!
Visit Blog | Instagram | Twitter | Pinterest
---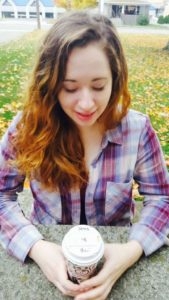 Isabel grew up moving a lot. This year she finally found the place that she calls home right outside of Indianapolis, Indiana. She lives with the most playful boxer puppy, Maggie. Some of her favorite things to do include: visiting coffee shops, running, reading about faith and spiritually, and spending time with her boyfriend. Her blog will document snip-bits of her life, and some random thoughts that hopefully inspire or encourage others.
How interesting!: When Isabel was in college working towards her Exercise Science degree, she studied Hebrew for a year. She did this thinking that one day she would go to Seminary and use the Hebrew she had learned. She still dreams about going.
Greatest BMP success: Writing a review for a coffee shop and having them share it on their Facebook page!
---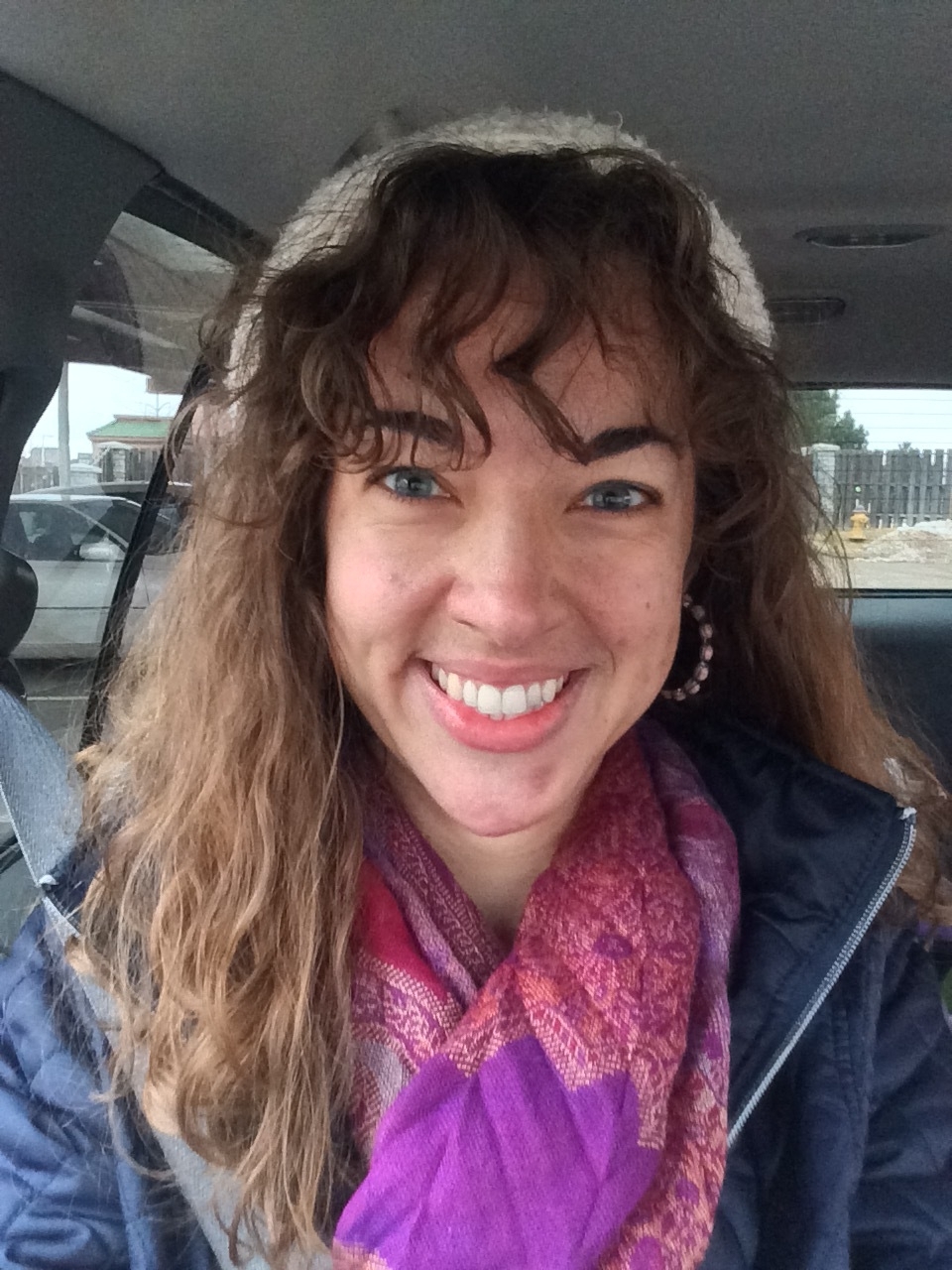 I am a Midwest girl living in the beautiful Rocky Mountain State of Colorful Colorado. My journey the last several months has been one of job searching and a continuation in discovering more about my passions and dreams for my life by way of stepping into the blogging network. I'm very intentionally dating a charming fella who I met in college and anticipate a big party happening later this year! The mission for my blog is to inspire and encourage females by sharing true stories and experiences from my own life and the things I feel God is putting on my heart.
How interesting!: I don't like to spend time in silence or alone very often. (I'm realizing how much of an extrovert I am!!) Two ways though I have found I don't mind being "alone" but in the presence of others is by spending time in a coffee shop in order to write, journal, even color OR by spending time in nature hiking.

Greatest BMP success: Creating a personal blog with Blair's rockstar tips and guidance and being encouraged all along the way. Now I have my starting point for successful blogging endeavors.
Visit Blog | Instagram | Twitter | Pinterest
---
Jeré is a busy woman; a wife, mother and blogger. After culinary school, starting a baking blog was the perfect outlet to show how fun and easy baking can be. Living in Northern Califoria, she showcases the abundance of fresh fruit and vegetables that are grown around her. She hopes others will see the benefits of baking at home with simple recipes everyone will love.
Visit Blog | Facebook | Instagram | Twitter | Pinterest

---
Emily is a twenty-something living with her husband and cat Banana in Austin. Her relationship with Jesus is the most important part of her life. She is a CPA by day, and an adventurer, blogger, bookworm, and foodie by night and weekend. Her blog, Everyday Accounts is a lifestyle and travel blog. Lately it has been very adventure-focused after backpacking Europe in early 2016. She shares about her travels mostly through my Travel With Me series, offers travel tips (see her Travel Prep Series here), and is always sharing about her everyday life at home in Austin.
How Interesting! She lived in Suriname, South America for a year with her family during the 8th grade. And for some strange reason, she hates chocolate (yes, even chocolate chip cookies and chocolate cake!).
Greatest BMP success: My site has been transformed into what it is – a travel blog! My blog design now looks more adventure-focused, and I have a wider variety of travel-content.
Visit Blog | Facebook | Instagram | Twitter | Pinterest
---
Sara is a twenty-something event coordinator living with her boyfriend in central Illinois, with dreams of soon adding a puppy to the family. She's a girly girl with a strong and sassy side, which is how the name Flowers and Leather came to be. She's passionate about wedding planning and offers several services to help you make the planning process stress-free and fun! When she's not focused on weddings and events, she's writing about fitness, fashion, food, local businesses and fun things to do, relationships, and all things happy and encouraging.
How Interesting! Sara studied abroad in Sevilla, Spain, and has a certificate in Spanish Translation. She would love to live in another country someday! She could eat macaroni and cheese every day for the rest of her life, she can probably tell you what's going on in most celebrities' lives, and she's obsessed with sparkles and the color pink (but she promises not to overload your wedding with them).
Greatest BMP success: Going from lots of brainstormed ideas on random pieces of paper, to a fully functional website and blog in just 3 months! I started from the ground up, and learned so much along the way. Blair was an amazing support and provided all the resources I needed to be successful. She also helped me overcome several fears along the way, including the fear of sharing my blog with those around me.
Visit Blog | Facebook | Instagram | Pinterest
---
Amanda is a civil engineering student at NC State University. On Sweet Tea Epiphany, she hopes to provoke inspiration, professionalism, and self-reflection. She believes in optimism and a strong personal drive, advocates for the oxford comma whenever the opportunity presents itself, and will make anything into an adventure!
How Interesting! Amanda has been writing to the same pen pal for the past decade and no, they've never met. Read all about it here!
Greatest BMP success: Continuing to build a foundation of content, maintaining a consistent posting schedule, and finally joining Instagram!
Visit Blog | Facebook | Instagram | Twitter | Pinterest
---
Amanda is a wife, student, writer and amateur chef. She writes honest encouragement to live a more grace-filled and slower life, a life full of rest, intentional productivity and delicious food. Oh, and given the choice between the beach or mountains, she'd pick the mountains any day!
How interesting! Amanda is obsessed with all things coffee, believes dessert without chocolate is a waste of calories, and is an insane football (and college football!) fan. Boomer Sooner! You can learn more about her here.
Greatest BMP success: My greatest success was gaining the confidence needed to write and share my words. I felt so scared and worried what other people might think as I began this program – I wanted to write and be creative in this area, but lacked the confidence to truly put myself out there. Through Blair's encouragement and this awesome community, I feel like I found my voice and found my footing – and with that, my readership has increased, my social media followers have increased, and I have guest posted on two other sites! But those numbers are merely secondary to finding the peace, confidence, and boldness in my blogging ventures.
Visit Blog | Facebook | Instagram | Twitter | Pinterest
---
Emma is engaged to the love of her life in Raleigh, NC and a mom to 2 wonderful dog daughters. She spends her days working in politics and her free time working on her blog, Sweet Tea Tactics, that she hopes will help others find freedom and peace through budgeting. In addition to budgeting she also shares the quirks and adventures of navigating the post-college years.
How interesting! At the early age of 22 Emma bought her own house! Built in 1987, the home has needed some updates that Emma and her fiancé have enjoyed completing over the past years when the budget allows for it. This house has truly become a home for the crew!
Greatest BMP Success: During the BMP Emma discovered self confidence in her ability to start and run a blog. Through the mentorship and tools that Blair provided, Emma realized she could start and run a successful blog. This alone was worth more than anything she gained through the program.
Visit Blog | Facebook | Instagram | Twitter | Pinterest
---
Tameeka is a full time wife, mum, Jesus follower and small business owner living in Australia. She loves to combine her gifts of organisation and creativity on her blog where she shares lots of tips, tricks and how to's. With her background in early childhood and role as mama to two young boys, she loves to come alongside and cheer others on, whatever the season of life they are in. Her mission is to help others set themselves up for success in the everyday so that they can say yes to opportunities that come along.
How interesting! Tameeka is a little weird about only writing in black pen, obsessed with early 20th century history (especially the world wars) and is often frustrated by the shipping and postage options in and to Australia.
Greatest BMP Success: Setting up my blog for future success and taking my social media engagement to the next level.
Visit Blog | Facebook | Instagram | Pinterest
---
Julia is a new-ish wife, expecting first-time mama, Jesus-lover, musician/worship leader, and she has anxiety/depression disorder. Julia is brand new to blogging and is still getting the hang of it, but she appreciates honesty and vulnerability and attempts to write from the heart. The purpose of her blog is to encourage women like herself that it is possible to live a radiant, fulfilling life in the midst of mental illness!
How interesting! Julia is the worship leader at a brand new church plant in Edmonton, Alberta, Canada, that just began in January 2016. The church started with just 10 people and now has approximately 40-60 people regularly attending.
Greatest BMP success: Setting up her blog as a foundation for success in the future.
Visit Blog | Instagram | Pinterest
---
Gradybird Blog is the online home of Grady Savage, a twenty-something trying to navigate life, marriage, and stepmotherhood with humor, grace, and way too much caffeine.
How interesting! Grady can sing the alphabet backwards AND the names of all of the US Presidents (in Presidential order, of course). Check out more weirdo facts about her here.
Greatest BMP success: Tripling social media numbers, streamlining series of content, and getting submissions accepted on some larger blogging sites!
Visit Blog | Facebook | Instagram | Twitter | Pinterest
---
Samantha is a professional mental health and substance use counselor living and working in Asheville, North Carolina with her husband and dog. Samantha shares simple, actionable information to help readers take steps toward the life they have always wanted. She writes about mental health, career, self-improvement and grace.
How interesting! Samantha became a mental health counselor after personally struggling with depression and anxiety. If you are struggling to find joy and peace, she understands where you are coming from! You can learn more about her here.
Greatest BMP success: Launching a Brand New Site + More than tripling her traffic.
Visit Blog | Instagram | Pinterest
---

Emily is a freshman at Presbyterian College in Clinton, South Carolina and plans to graduate with a degree in Early Childhood Education. She hopes that her blog will give her readers their daily dose of happy and sincerity. Her intention is to encourage and inspire through life changes, her past, her future, and her hopes and dreams.
How interesting! Emily took her senior trip to Italy this past summer! Read all about it here!
Greatest BMP Success: Learning ways to manage my blog in its early stages so that it will be successful as it grows
Visit Blog | Instagram | Pinterest
---
Nicki Truesdell is a 2nd-generation homeschooler and mother to 5. She loves books, freedom, history and quilts, and blogs about all of these at nickitruesdell.com. She believes that homeschooling can be relaxed and that history is fun, and that incorporating home education into your family's lifestyle is extremely possible! You can also find her on Instagram, Facebook, Twitter, and Pinterest.
How interesting! Nicki likes to live a very home-based lifestyle, including childbirth! She has given birth to all 5 of her children at home. You can read all about that here.
Visit Blog | Facebook | Instagram | Twitter | Pinterest
---