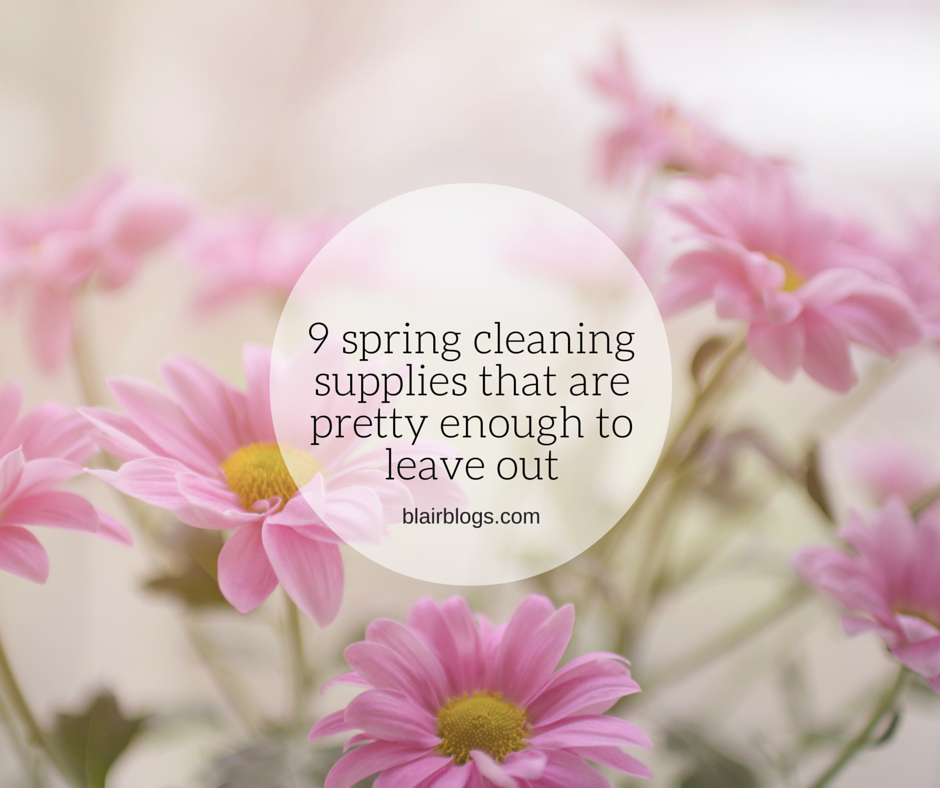 I love a clean home. Just love it. Counters cleared and wiped down. Mirrors and windows smudge-free and sparkly. Vacuum lines on the carpet. Beds made, closets tidy. Pillows fluffed. Heart eyes for days!
We are far from being completely settled into our new house, but we're working on it. We've set up little spaces here and there, and we've been cleaning a lot as we nest and make these four walls our home. Because we haven't quite figured out where we'll store things (and because we're cleaning as we unpack), our surfaces have admittedly been littered with ugly plastic cleaning bottles, paper towel rolls, bins, buckets, and the like.
Annoyed with the in-between state of our home, and dreaming about a put-together house, I started thinking about Spring cleaning supplies that are pretty enough to leave out. You know, things that are pragmatic but aren't eye sores? I scouted eBay and found some really beautiful, functional cleaning supplies.
Click here to read my eBay guide, 9 Spring Cleaning Supplies That Are Pretty Enough To Leave Out
// Do you have any "pretty" cleaning supplies? What are they?