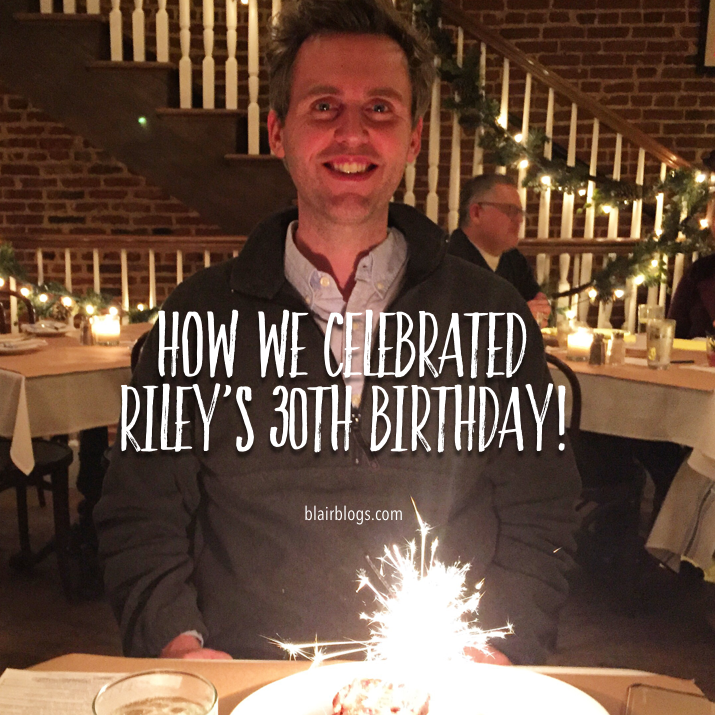 Riley turned the big 3-0 on Sunday! I wrote him a sappy and honest love letter (which I published here on Monday), threw him a Star Wars themed birthday party, and found a restaurant for a just-us celebration in downtown Baltimore.
As I've said many times, my blog sometimes acts as an online scrapbook for me, so today I'm sharing some photos and memories from Riley's big day. It was lovely to celebrate together!
The day before Riley's birthday, on Saturday night, I invited a couple of our friends over to join my family and I for a birthday dinner celebration. Before the party at 7pm, we drove around town and picked up some fun Star Wars napkins, a birthday banner, balloons, ingredients for dinner, and a cake that we had ordered from a bakery earlier in the week. (Riley doesn't care much about celebrating his birthday–he's super low-key–but I insist on making his birthday a big deal, especially given its proximity to Christmas. He deserves a real birthday, too! Especially on his 30th!)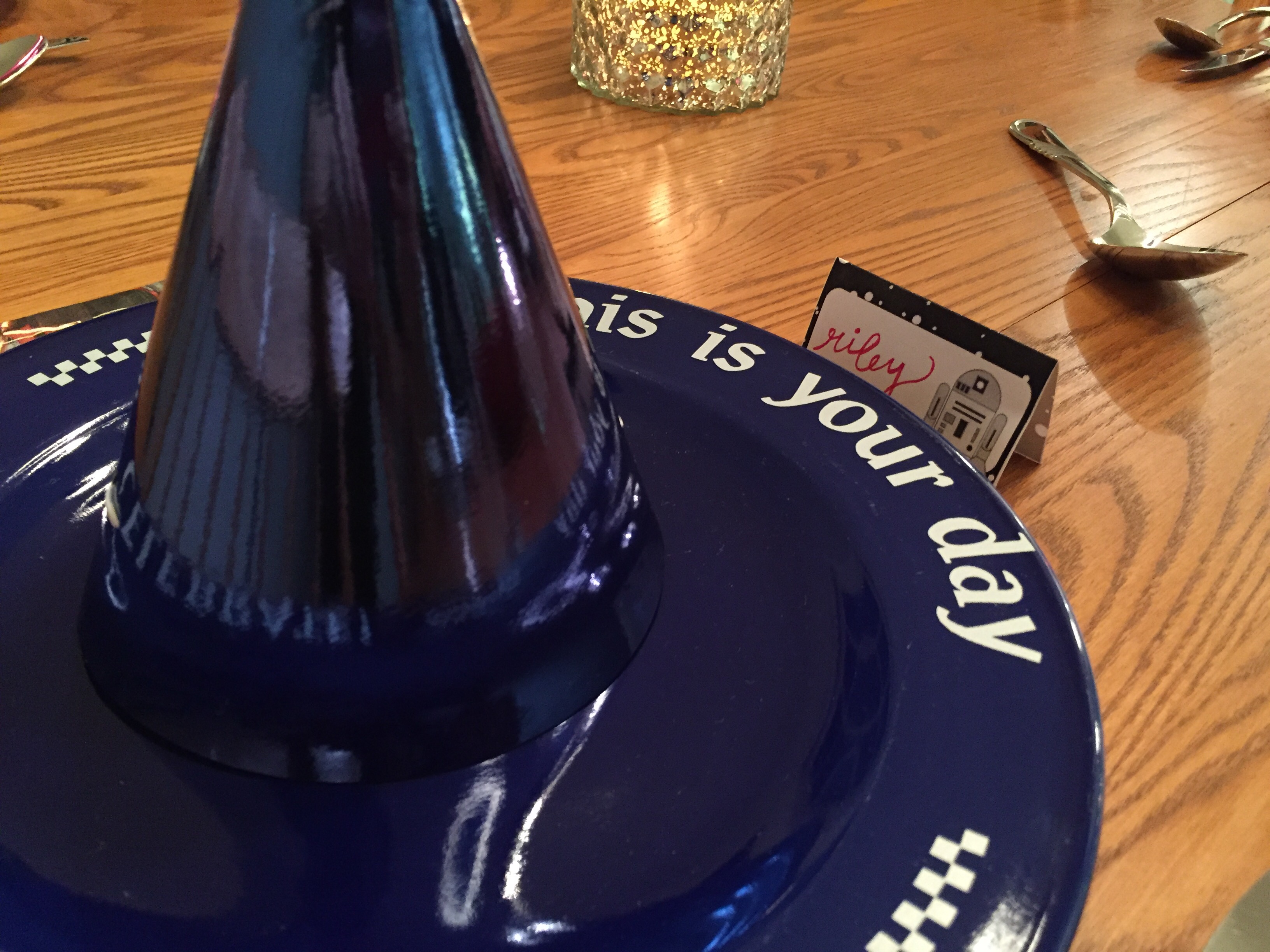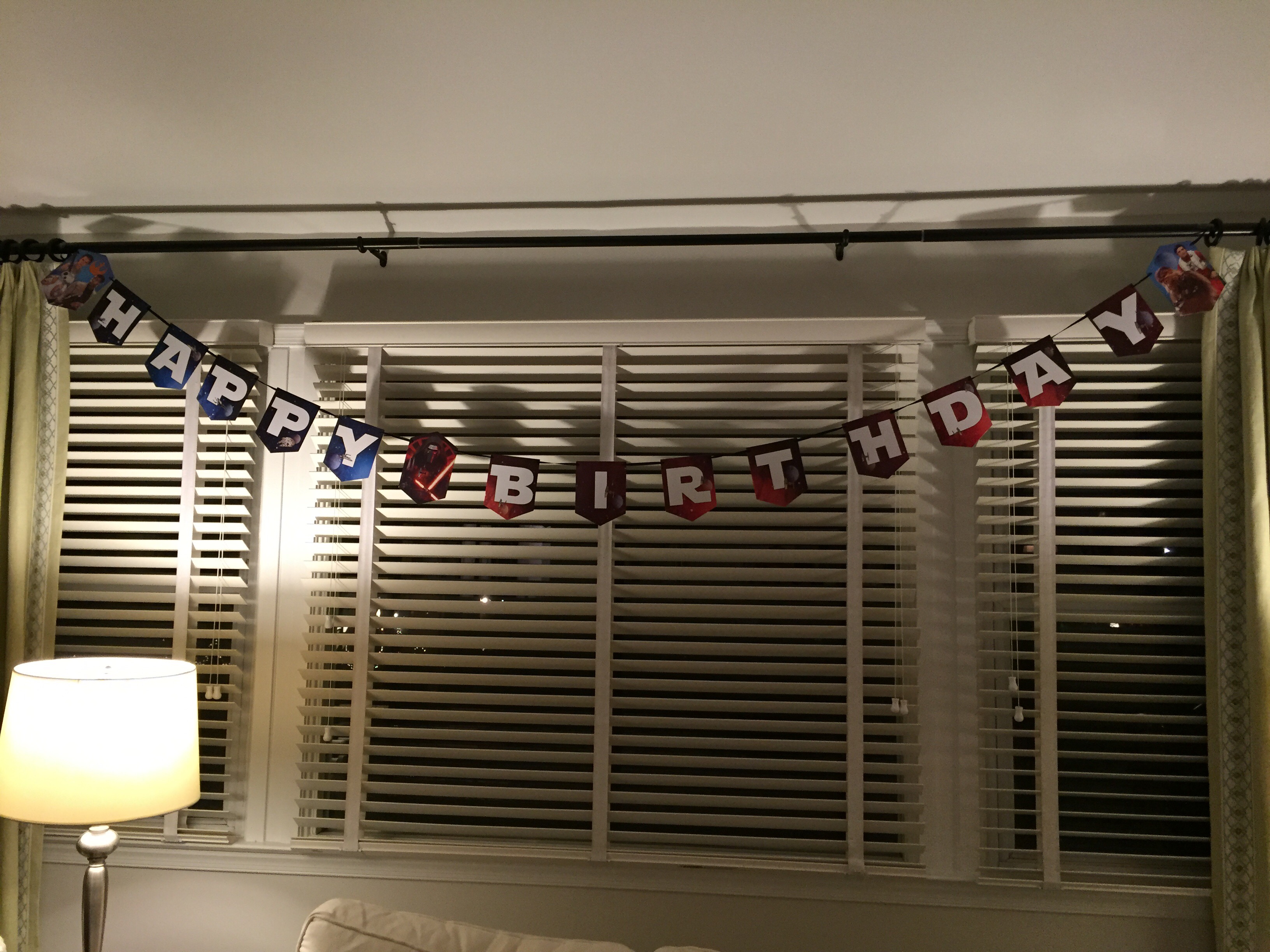 I even went as far as to print out little Star Wars place cards for each person with party hats. (Though the hats were kiddie-sized and waaay too small for any of us to wear, they made for hilarious photos!)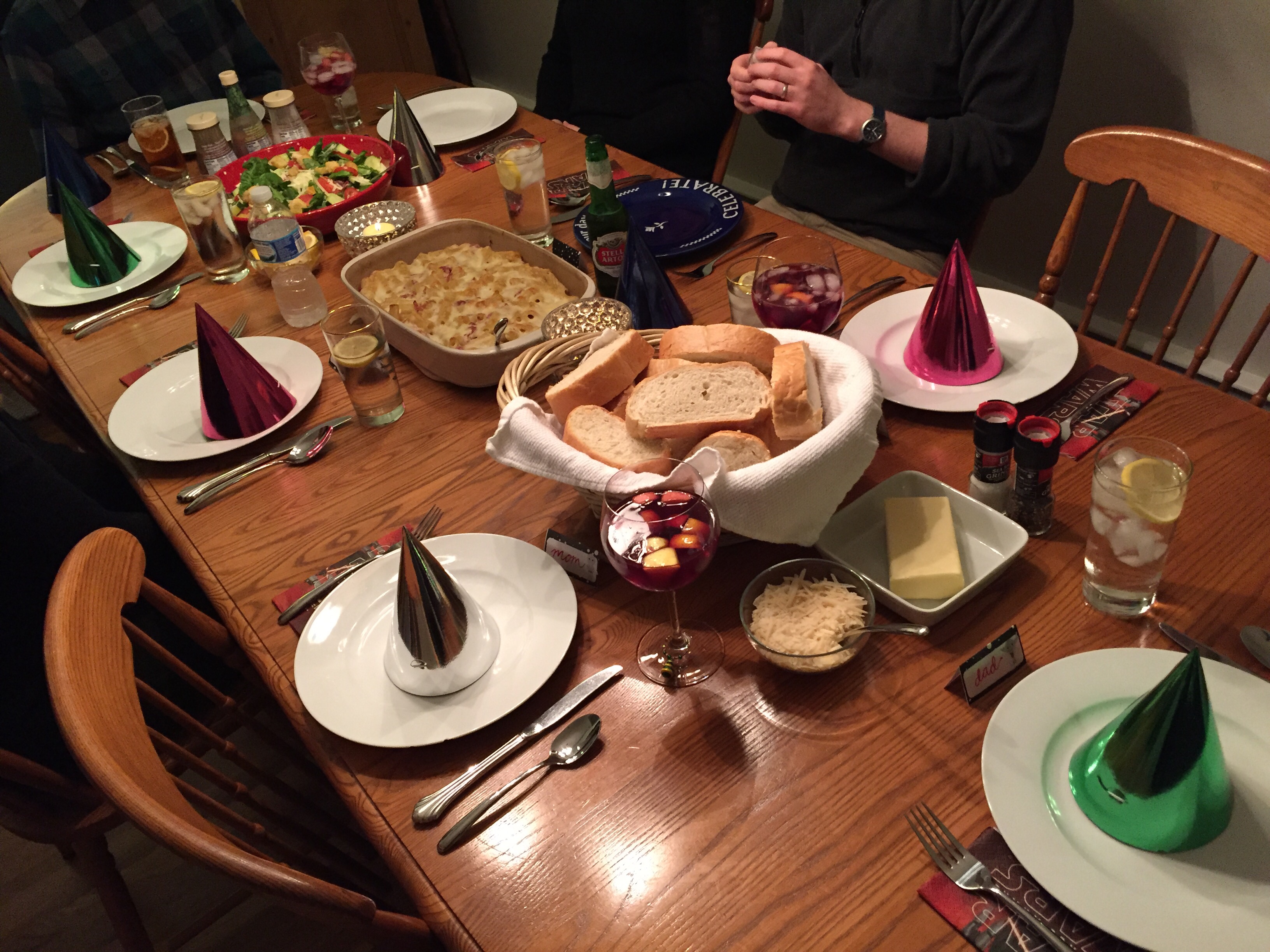 We enjoyed a yummy dinner of baked rigatoni with bechamel sauce (this recipe), a huge garden salad, and warm Italian bread. For dessert? A yellow cake with chocolate buttercream from Graul's, a delicious local grocery store with a phenomenal bakery.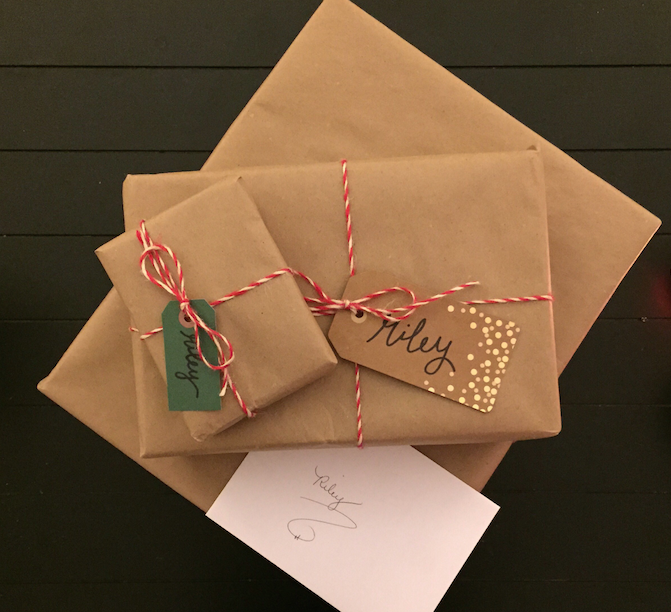 Dinner was lovely and fun, and after Riley blew out his candles and we enjoyed some cake and ice cream, he opened up his birthday gifts. I gave him a few things, including a monogrammed wallet and a foot massager, my parents gave him a gift card, and our friends Olivia and Alex gave us a joint birthday gift of two adorable wine glasses and a bottle of Pinot Grigio!
Later, Riley and the guys watched one of the Star Wars movies (episode V if you're wondering) while my friend Olivia and I snuck into the next room over for some girl time to catch up. We ended up sitting around chatting well into the night until we finally hugged goodbye around 1:30am!
On Sunday morning, we woke up, showered, and got ready for church. My mom had asked us if we'd be willing to serve in the toddler room before attending the service, to which we eagerly agreed. (We are such kid lovers!) Turns out, one of the little girls in the room shared Riley's birthday–she was turning two, so we jokingly told her that Riley was 15 times older than her! (She didn't care. 😉 )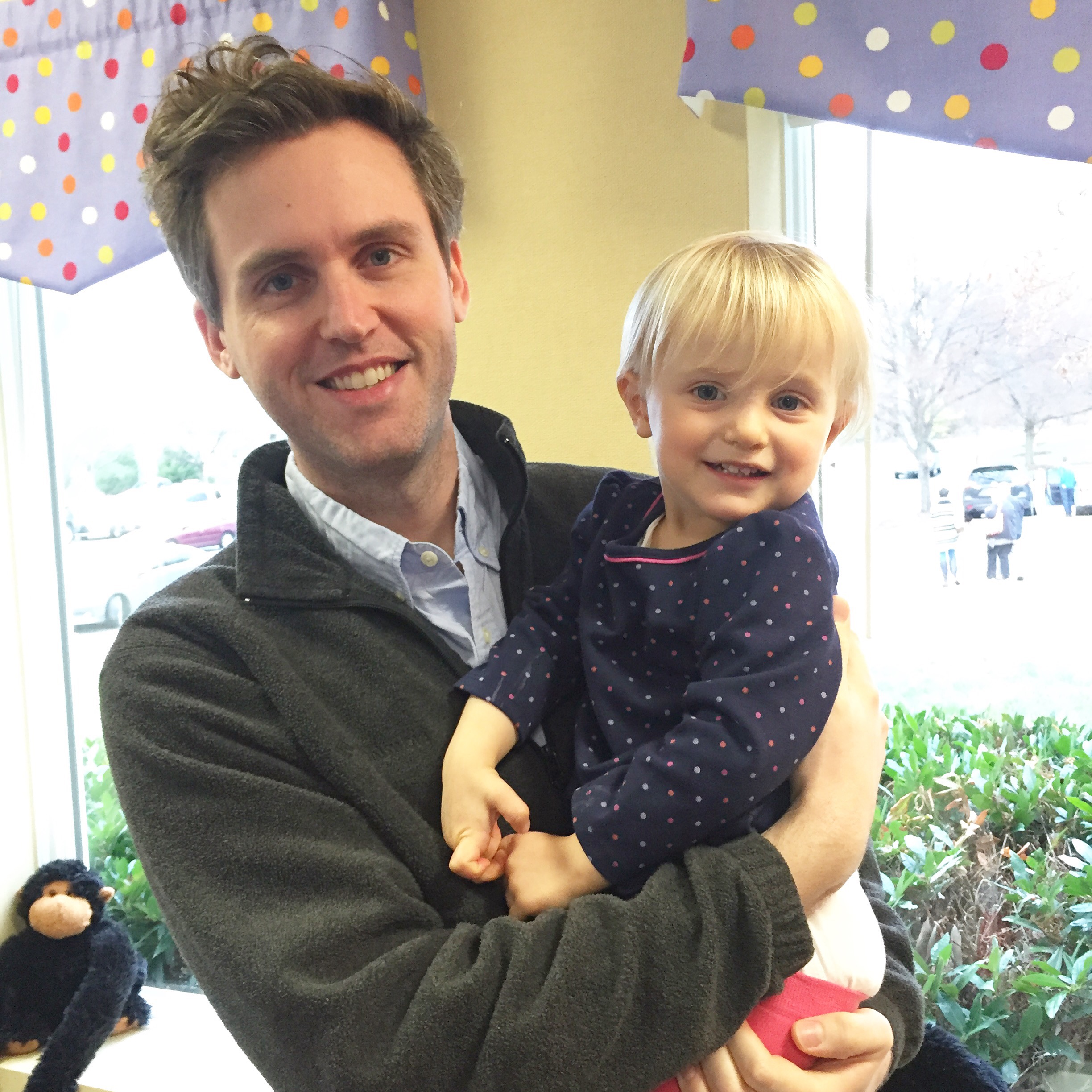 After church, my parents took us out to a great local diner for a birthday brunch. We had some great food and enjoyed what was our only one-on-one (or two-on-two?) time with my mom and dad.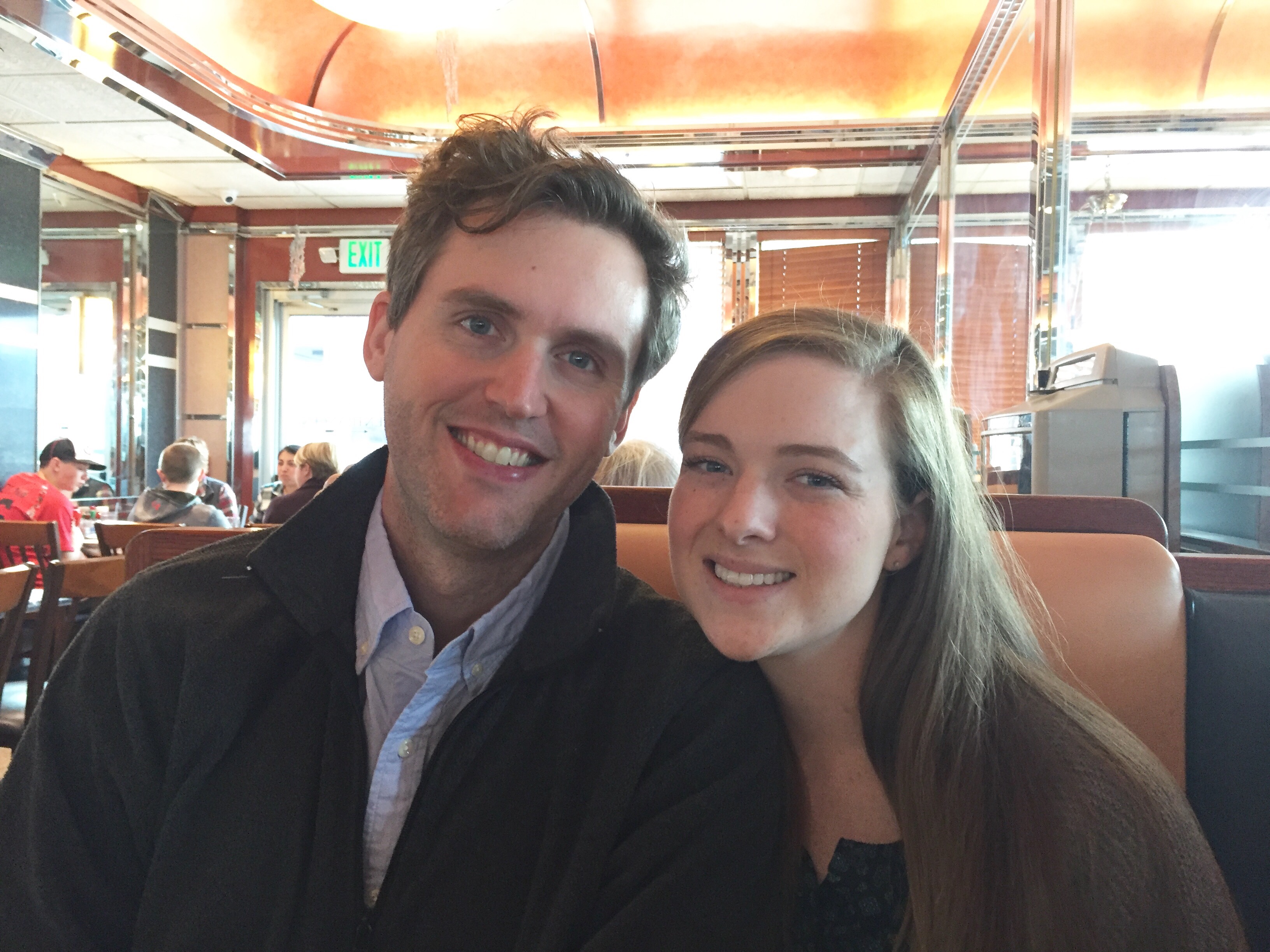 Once we got home from brunch, we spent an hour or so catching up with one of my high school friends who had stopped by. Then, we took a long afternoon nap. After all, we had gone to sleep around 3am and gotten up early!
After waking up and primping a little, we headed into downtown Baltimore for dinner by the water in Fell's Point. We went to a gorgeous and charming restaurant called Thames Street Oyster House. It was beautifully decorated for Christmas and overlooked the water, plus the food was simple and delicious–what more could you want? We picked Thames Street because it's known for its oysters, which was Riley's choice for his birthday dinner. He ate fourteen oysters for dinner, I had crab soup and a salad, and we split a delicious dessert of chocolate pecan pie with malted pretzel ice cream (that ice cream was insanely delicious!).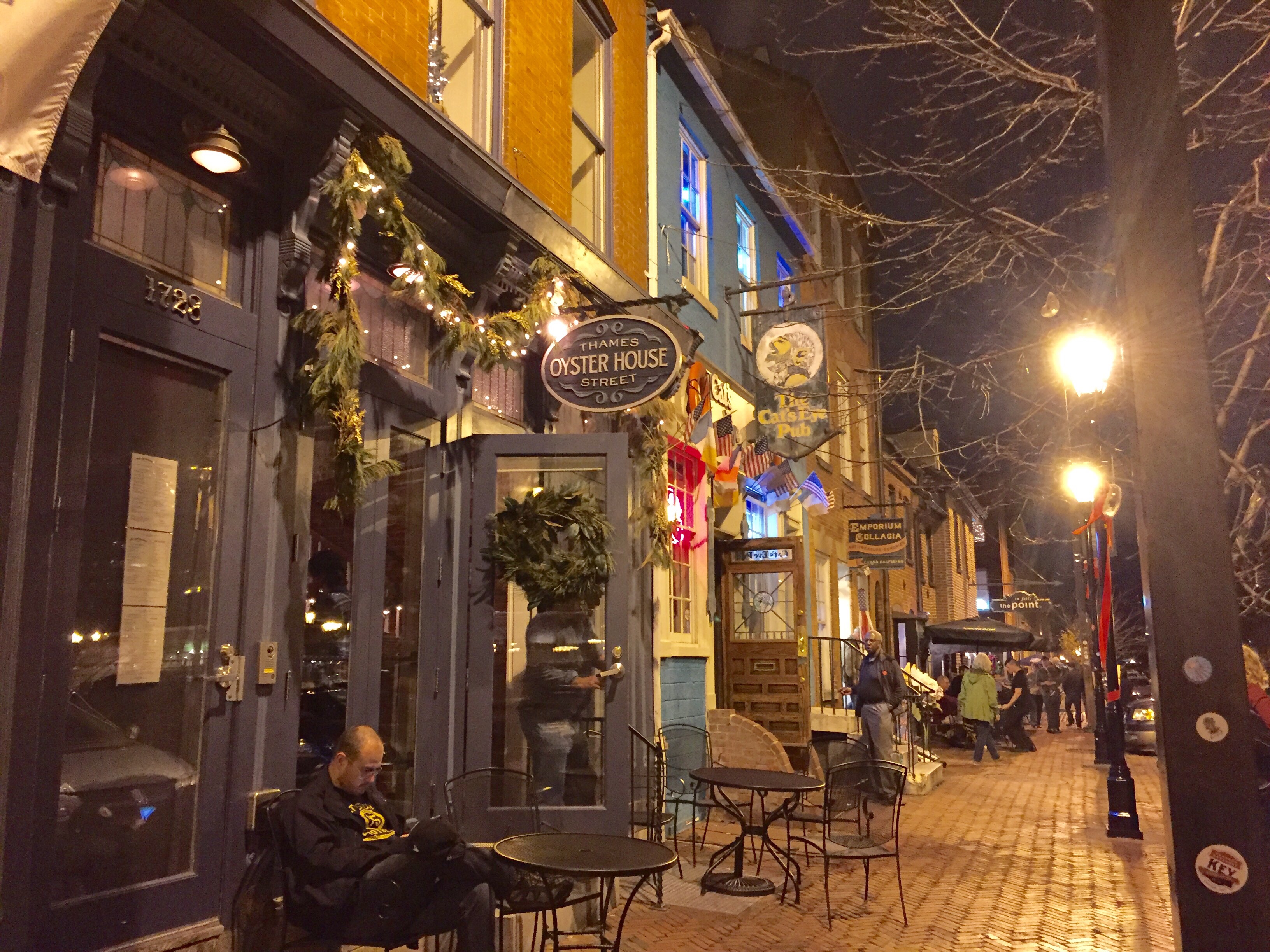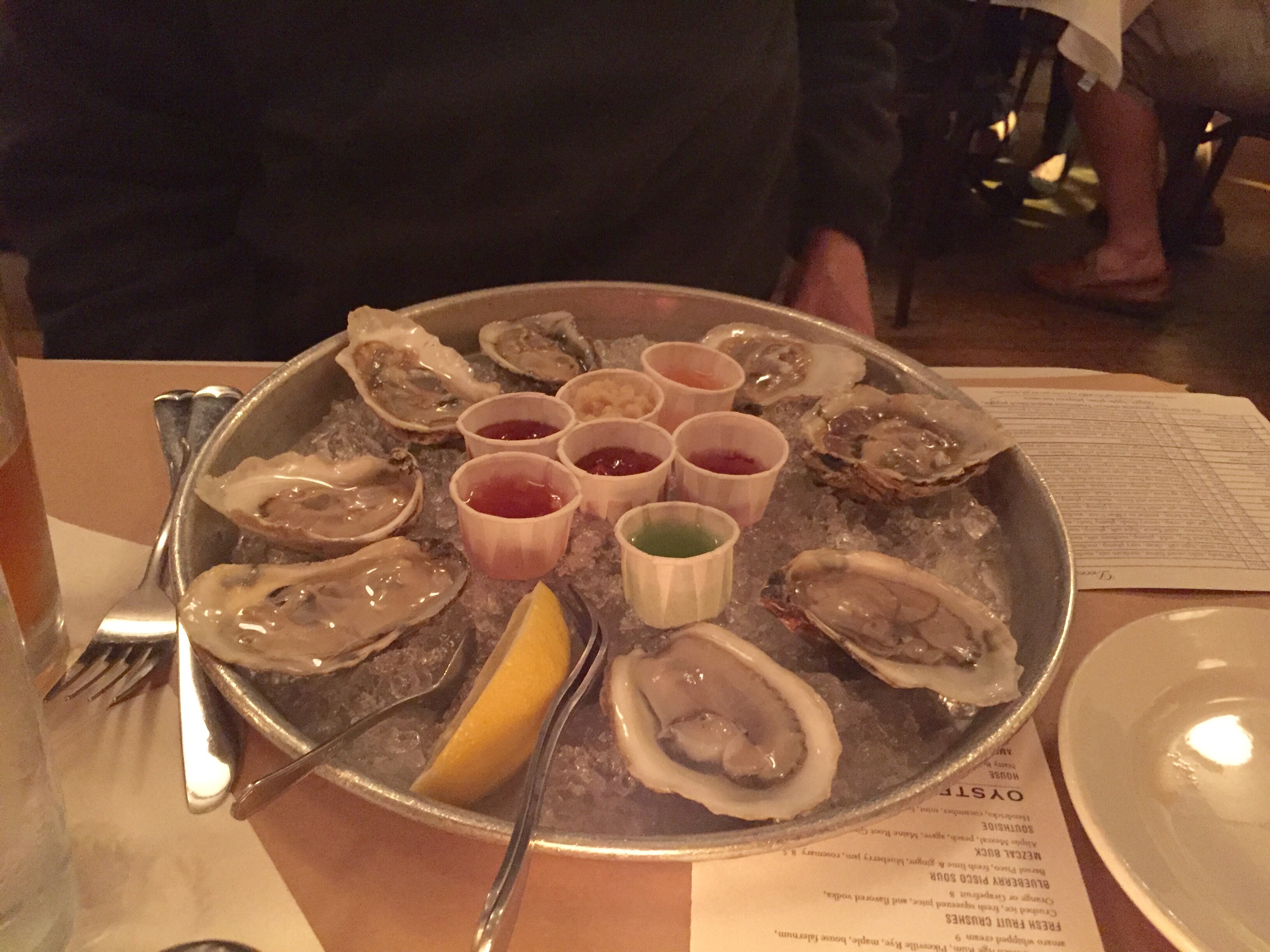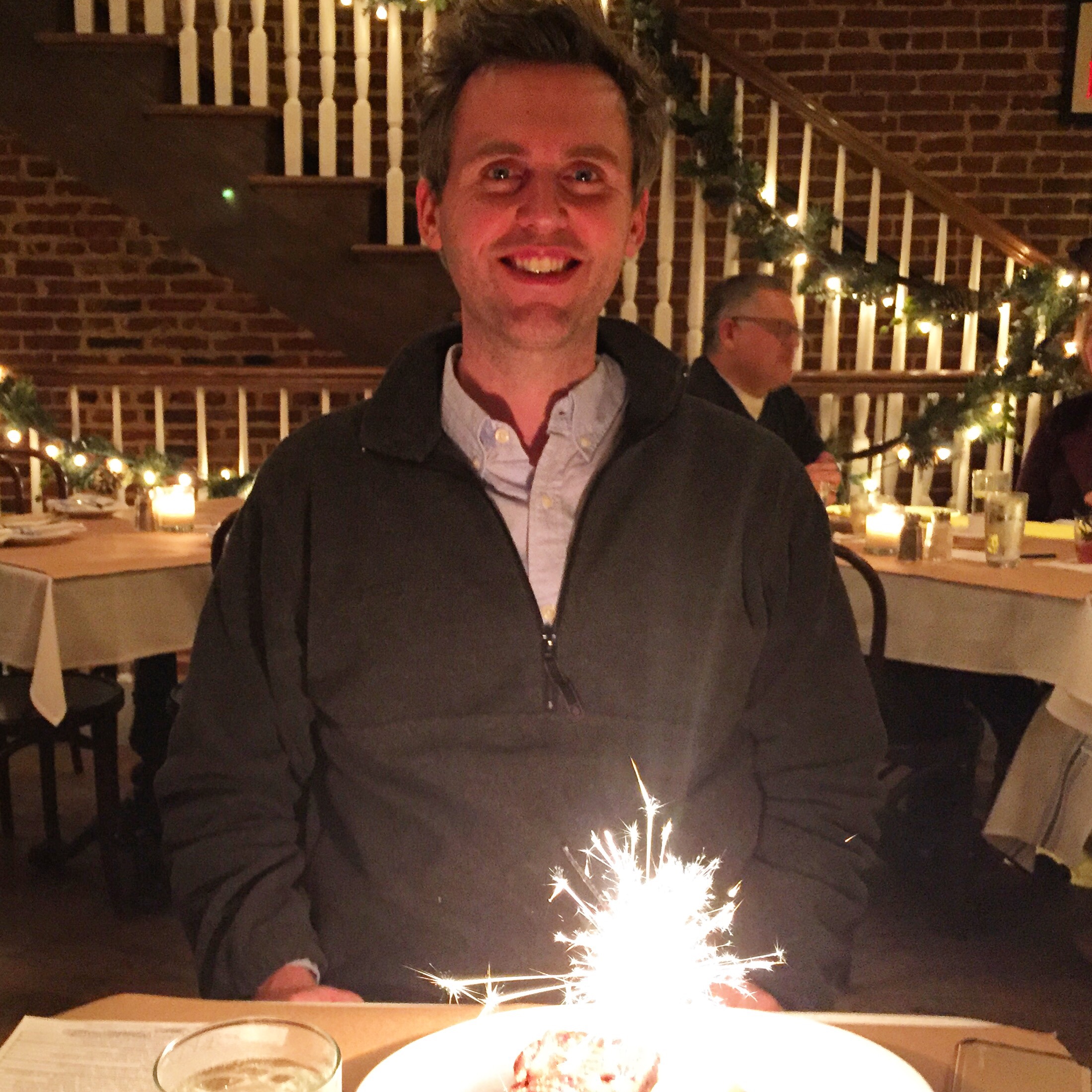 Dinner was especially lovely on the water because of the unusually warm weather. It was 72 degrees! People were dining al fresco!
Even though my Riley isn't a big birthday celebrator, I hope he had a nice couple of days feeling celebrated and loved! I am so happy that he was born and look forward to many, many more birthdays together.
// How do you celebrate your significant other's birthday?