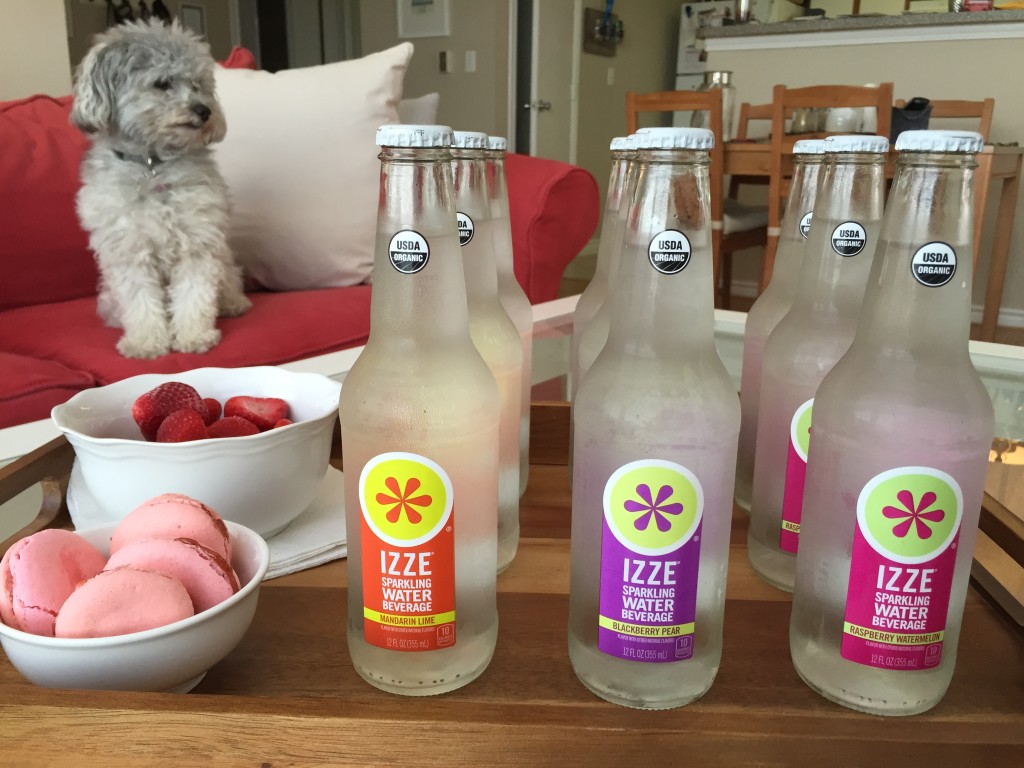 It goes without saying that Texas is really, really hot in the summertime. I have to intentionally drink literally gallons of water every day to stay hydrated and prevent headaches, exhaustion, and heatstroke! Syrupy, sugary drinks just aren't very appealing when the thermometer is topping 100 degrees and it's bathing suit season. But it's no fun to serve plain, boring water (that everyone's been drinking all day, all summer) when I'm hosting dinner or a little get-together!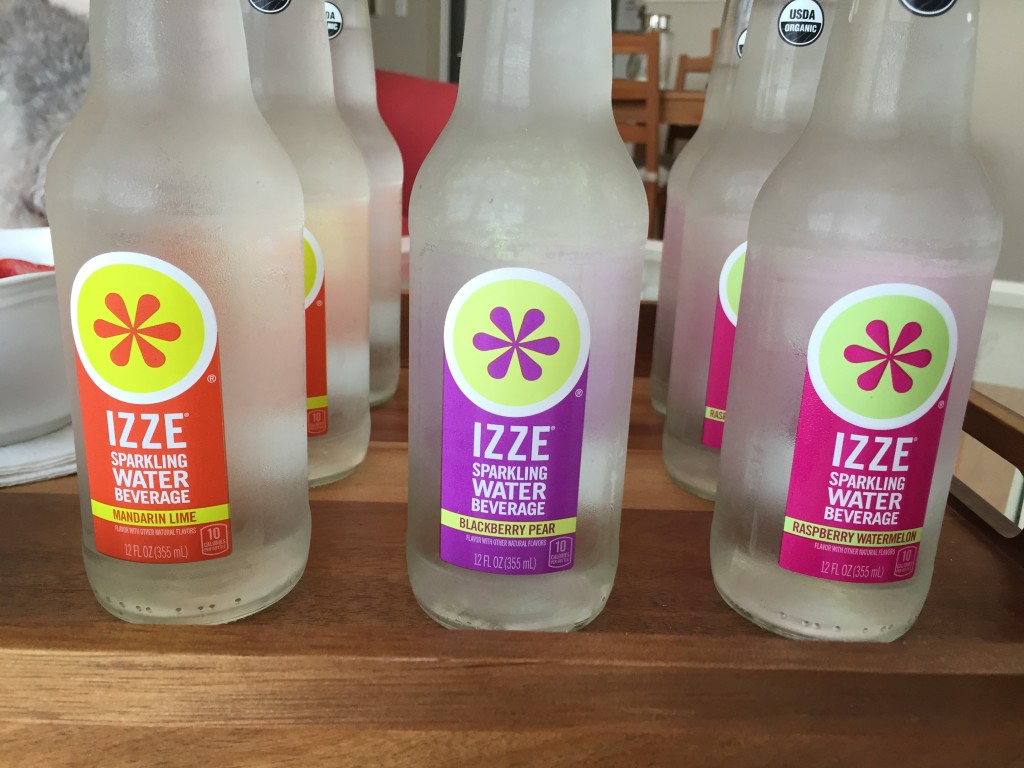 It's for that reason that I was thrilled to partner with IZZE (a company I already love!) as they launch their new line of sparkling water beverages in three delicious flavors: Raspberry Watermelon, Blackberry Pear (my favorite!), and Mandarin Lime. These yummy drinks are all USDA certified organic (score!). I really loved trying each flavor! They're all equally bright and refreshing. Maybe the best of all? IZZE Sparkling Water has just 10 calories per bottle (due to a hint of organic pure cane sugar), so it's a great, healthy choice.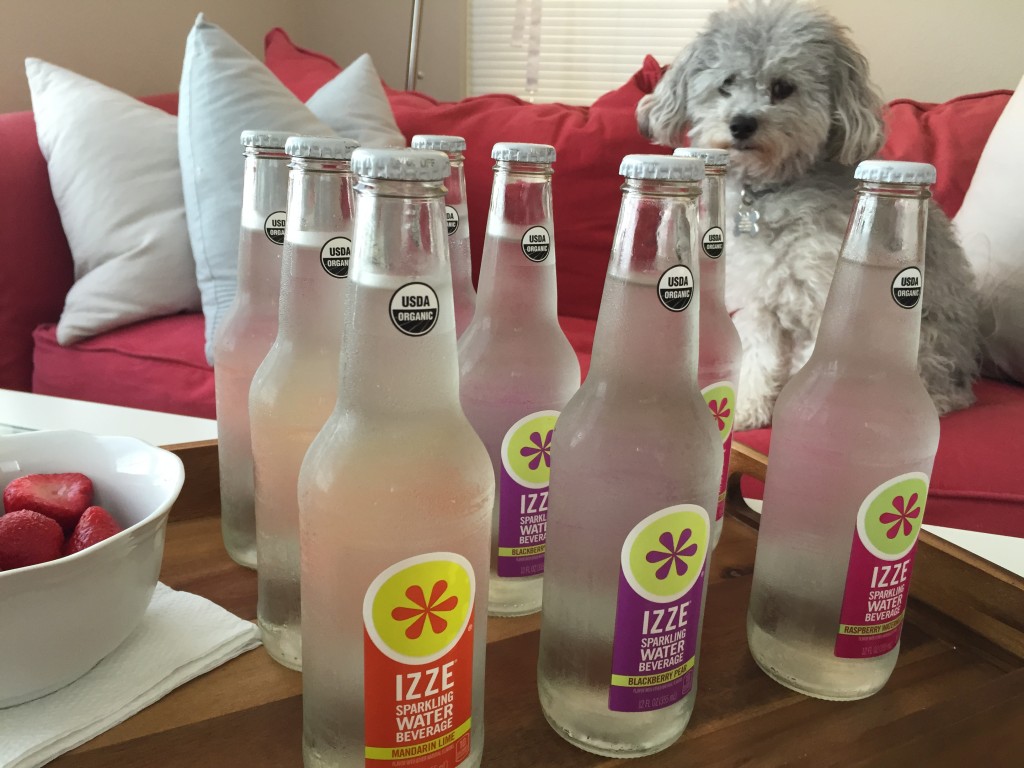 Not only is the beverage tasty, but the bottles are adorable and make social gatherings a bit more stylish and special. I can imagine them in a big bucket of ice at a cookout or lined up on a pretty tray for a girl's night. I just love the colorful labels! As a guest, I love when I arrive at a party and there's a non-alcoholic, healthy drink choice available, like sparkling or infused water, so I always try to have something like that for guests in my home. These are perfect–they're sparkling and infused water!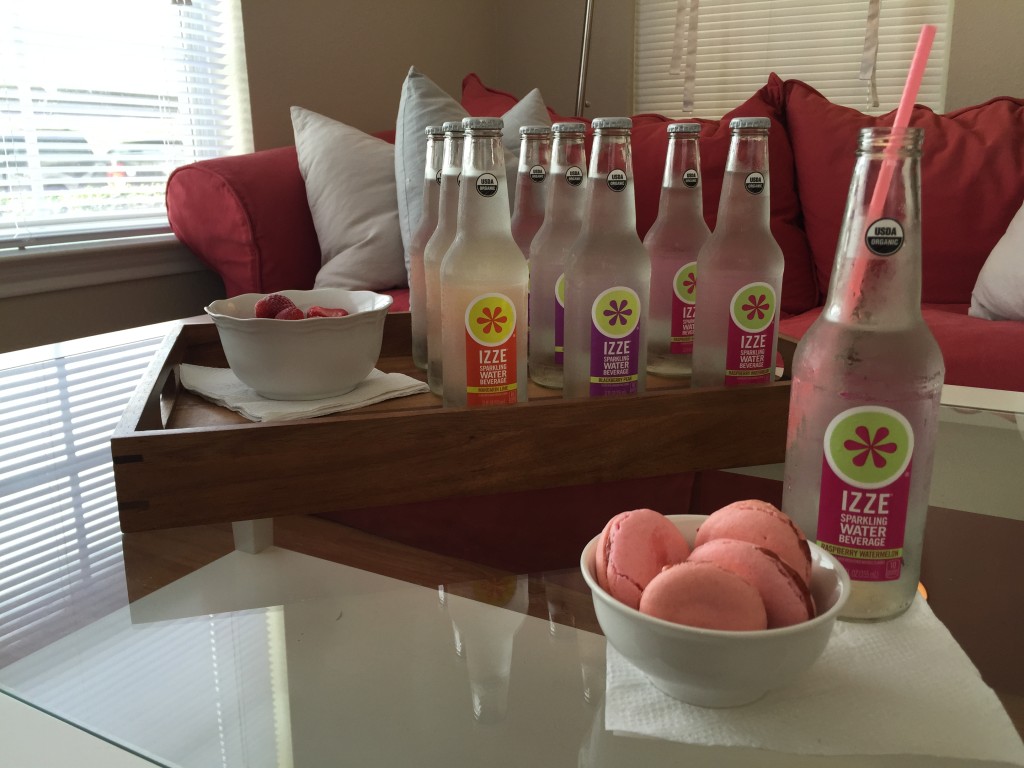 If you want to try IZZE's new sparkling water, the bottles are $1.29 each or $3.99 for a four pack. Are you a fellow sparkling water lover? Which flavor sounds good to you? (I'm telling you, that Blackberry Pear is hard to beat!) If you want information or where you can purchase these bubbly beverages or you want some great drink recipes, check out IZZE's site here!
I was selected for this opportunity as a member of Clever Girls and the content and opinions expressed here are all my own.