I'm an ice snob. I think I inherited it from my parents, who both have distinct opinions regarding the shape and texture of their ice. It's so bad that we purchase Sonic ice by the bag when we're on family vacation at the beach. As crazy as it is, I don't think I'm alone in having an opinion about ice. Anyone with me?
A few weeks ago, Arctic Chill asked me to review their silicone ice ball makers (you can find them here). I jumped at the opportunity because, hello! Ice is great nice. Shortly after agreeing to try out the ice ball makers, I received them in the mail. After a quick run through the dishwasher, I filled them with water and stuck them in the freezer, eagerly awaiting my first round of ice balls (ice spheres is probably a better way of putting it, but ice balls is more fun 😉 ).
An order of Arctic Chill ice ball makers will give you four blue BPA-free silicone molds, each with a top half and a bottom half. The bottom half is thicker so as to maintain the integrity of the sphere while also being flat on the bottom for easy freezer storage. The top half has a small hole for filling the molds. Obviously, to get the ice ball out, simply split the silicone mold in half and pop it out!
To use Arctic Chill ice ball makers, first you'll need to fill each mold up with water (or whatever you're wanting to freeze…hmm…like a lemonade ice ball in iced tea–yum!).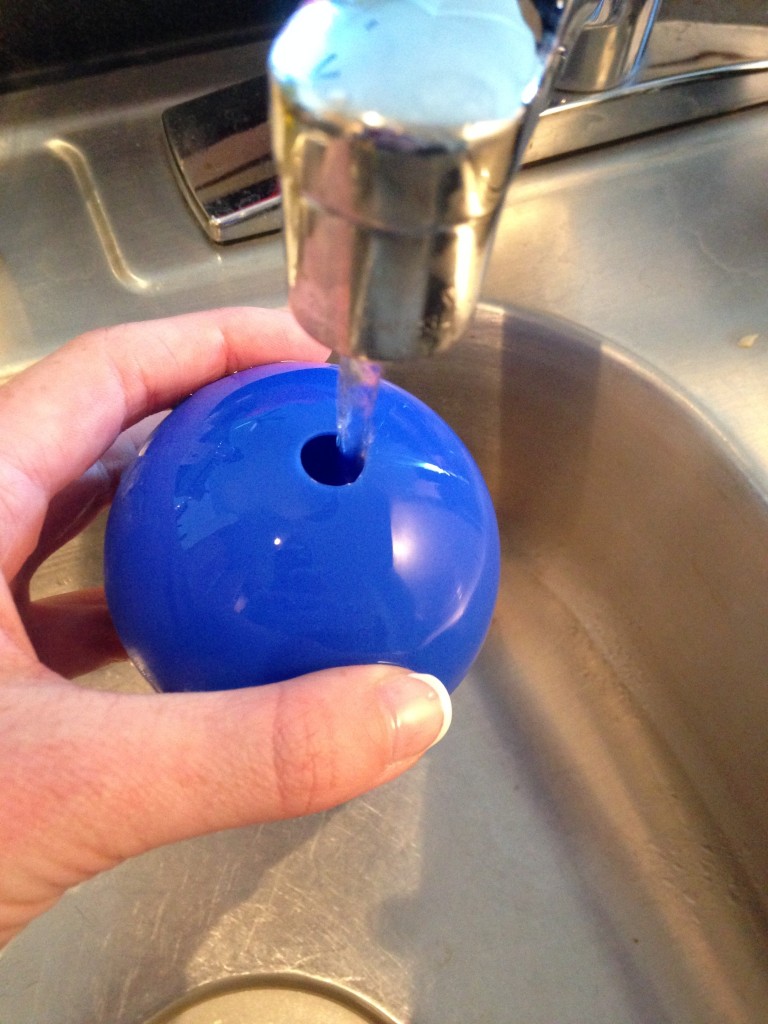 Next, stick the four molds in the freezer for a few hours.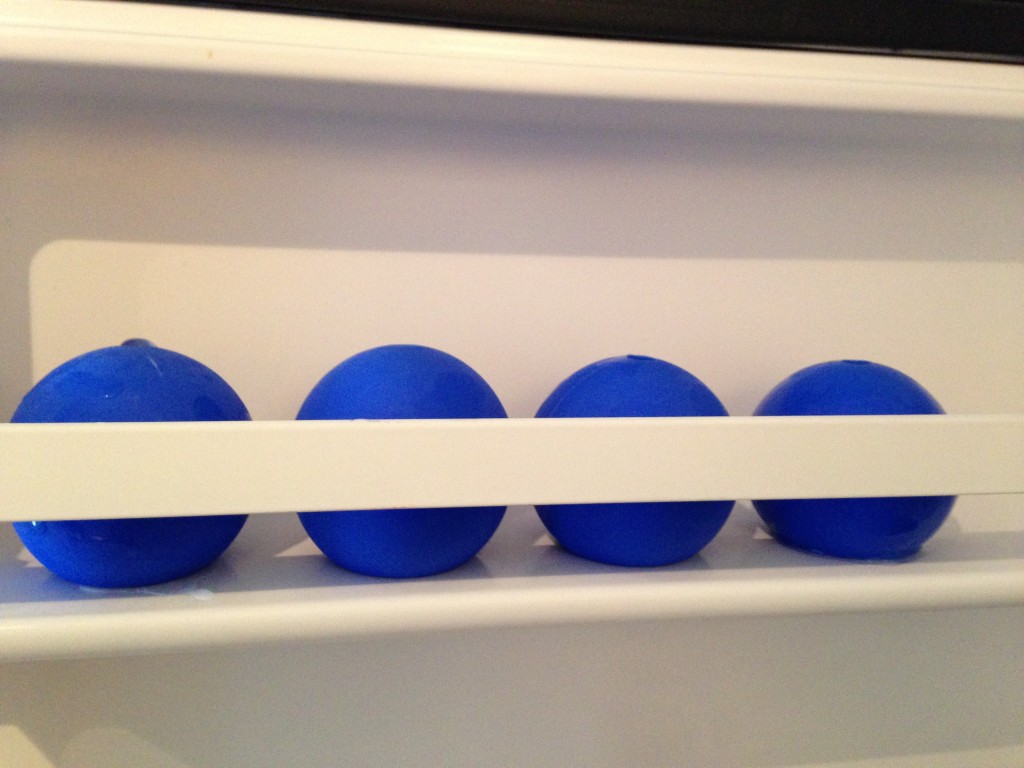 Once the ice is frozen through, take out the molds and pop the ice out!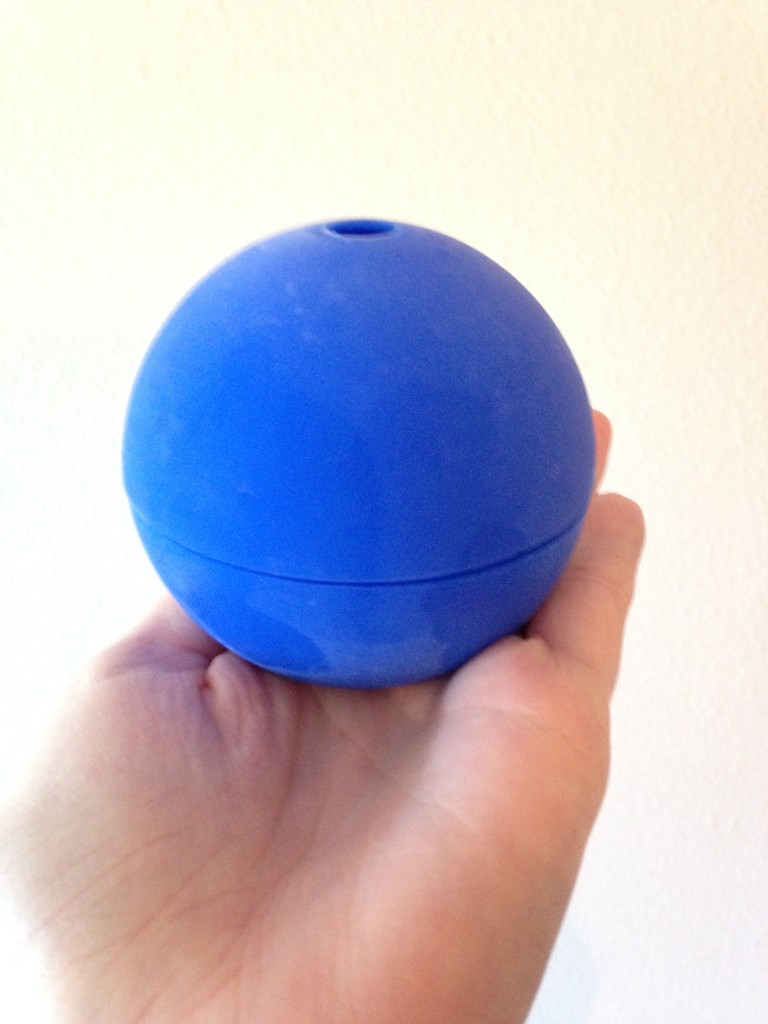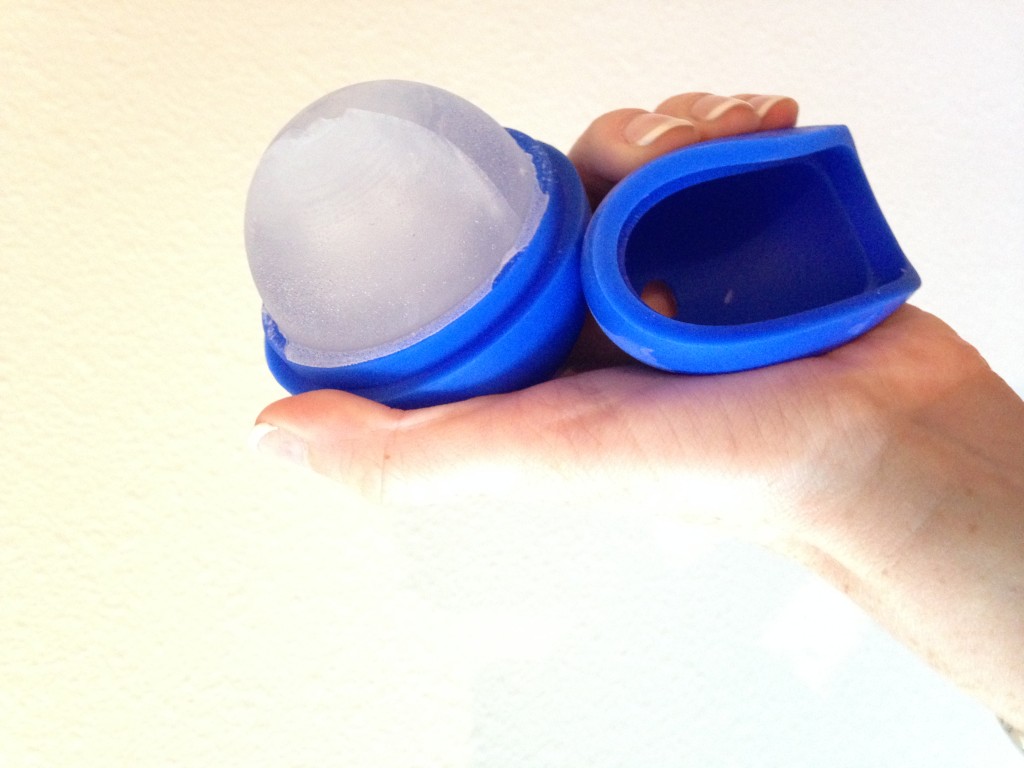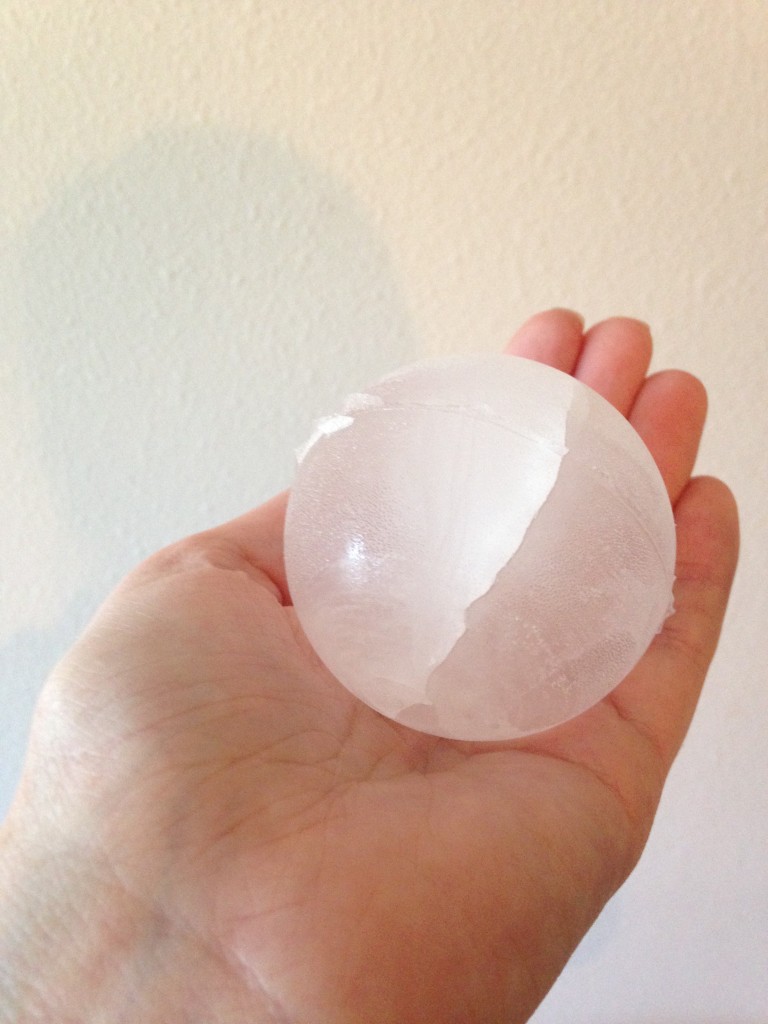 Then, enjoy! The best part about these molds is that they only require one ice ball per glass! 🙂 Unless you like crazy cold drinks, in which case you can throw in two or three.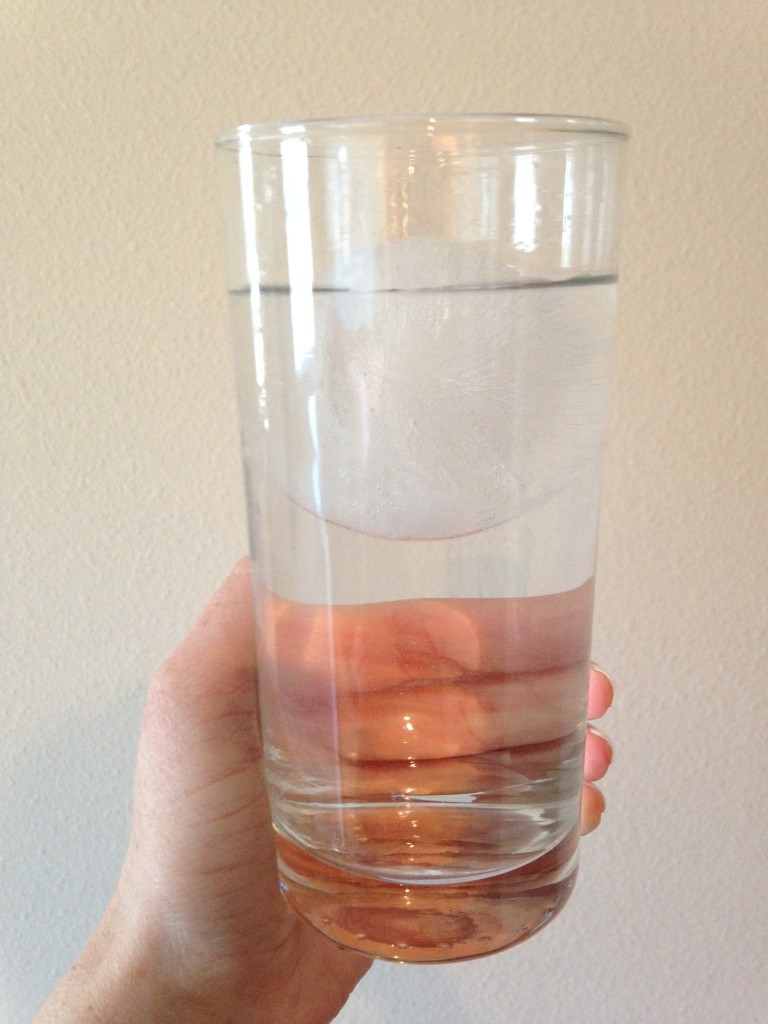 Pretty, right? I really like these ice balls because they melt very slowly, so as not water down your drink, and they prevent the all-too-familiar ice falling on face problem! Although I haven't tried it yet, this Summer I plan on freezing mint leaves, strawberries, raspberries, lemon slices, and lime slices in the ice balls for refreshing and beautiful hot weather beverages. I love the idea of floating these ice balls in a large punch bowl, glass pitcher, or other drink container at a party. How fun and unique! I've even given my dog, Charley an ice ball as a hydrating treat…it's hilarious to watch him lick it and push it around with his nose!
If you're interested in buying some ice ball makers, you can grab yourself a pack of four for $19.95 here on Amazon, or click here to find out more about Arctic Chill at their website!
Happy ice balling! 🙂