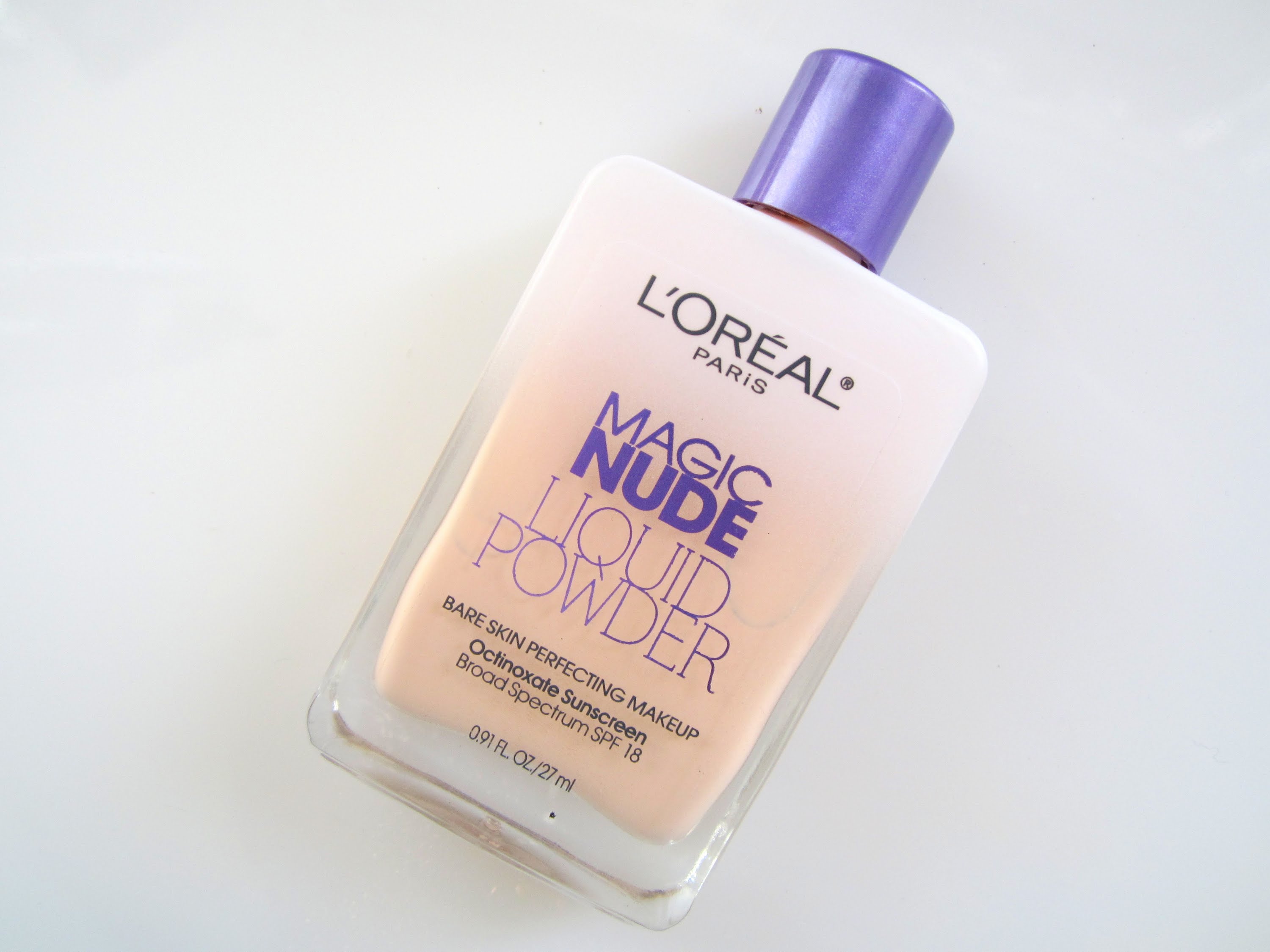 As a member of She Speaks, I am sometimes given a free product to review. About a week ago, I received a bottle of L'Oreal Paris Magic Nude Liquid Powder Makeup to test and review. I had seen this makeup on TV advertisements, and was naturally curious.
The idea of liquid foundation that goes on like powder is certainly intriguing. Especially since I use liquid foundation and powder every single morning. Cutting out a step would be wonderful! The product claims to be provide a "flawless, yet undetectable" finish. It's supposed to be so light and weightless that you can't even feel it! All of these things sounded great. I was excited to try it!
Here's what I loved:
+It actually is weightless, or so it seems
+It's light and comfortable
+It's long-lasting and long-wearing
+It's fun to rub in because the liquid kind of transforms into powder
Here's what wasn't so great:
-The foundation is very, very watery, making it a little messy and hard to apply
-It doesn't cover dark circles, red spots, or blemishes very well
Bottom Line: If your skin is clear, and there isn't anything you're particularly looking to cover up (and instead want a skin-tone-evening foundation), this is the stuff for you. Anyone who wants a lightweight, clean-feeling, comfortable foundation should try L'Oreal Magic Nude! I really enjoyed wearing it.