I've never really planted anything.
But, now that I'm in my own apartment, I feel like I should see if I can make things grow or if there's a reason why planting in my life has been restricted to Jessica Day and smooching my man.
So, while I walked through heaven on earth Target, I picked up a couple of seed packs (similar here and here), mostly because their packaging was cute and they were on clearance. Then I grabbed five plastic pots and a bag of soil. Next I put the seeds, pots, and soil in my storage shed and forgot about them for three weeks.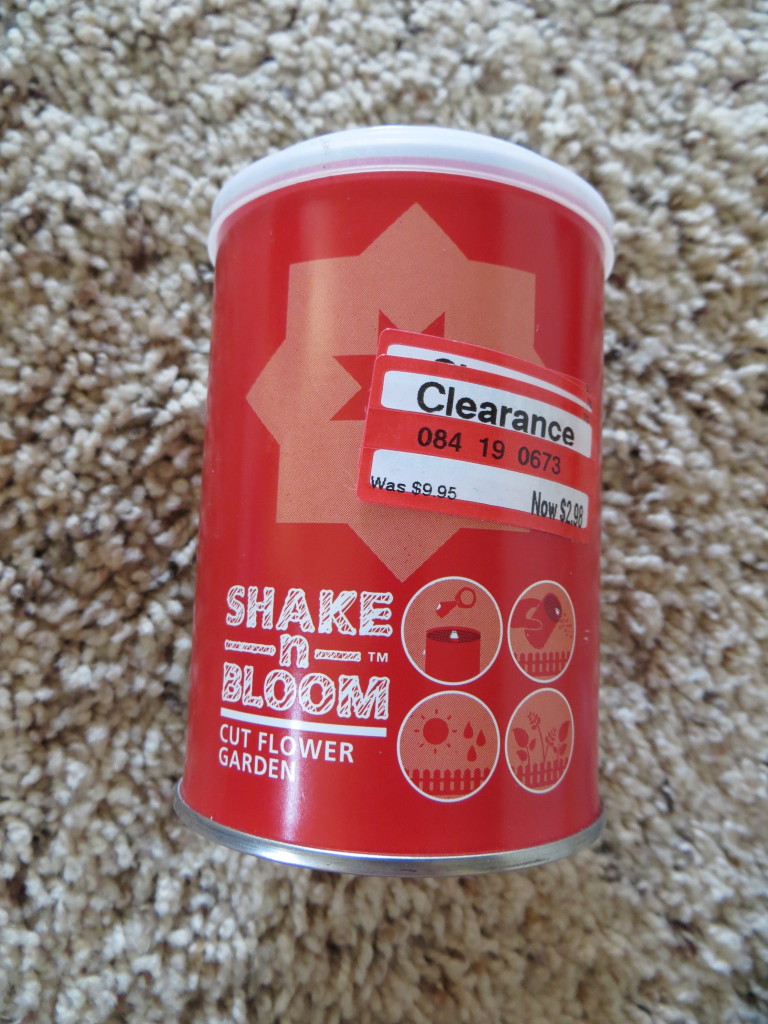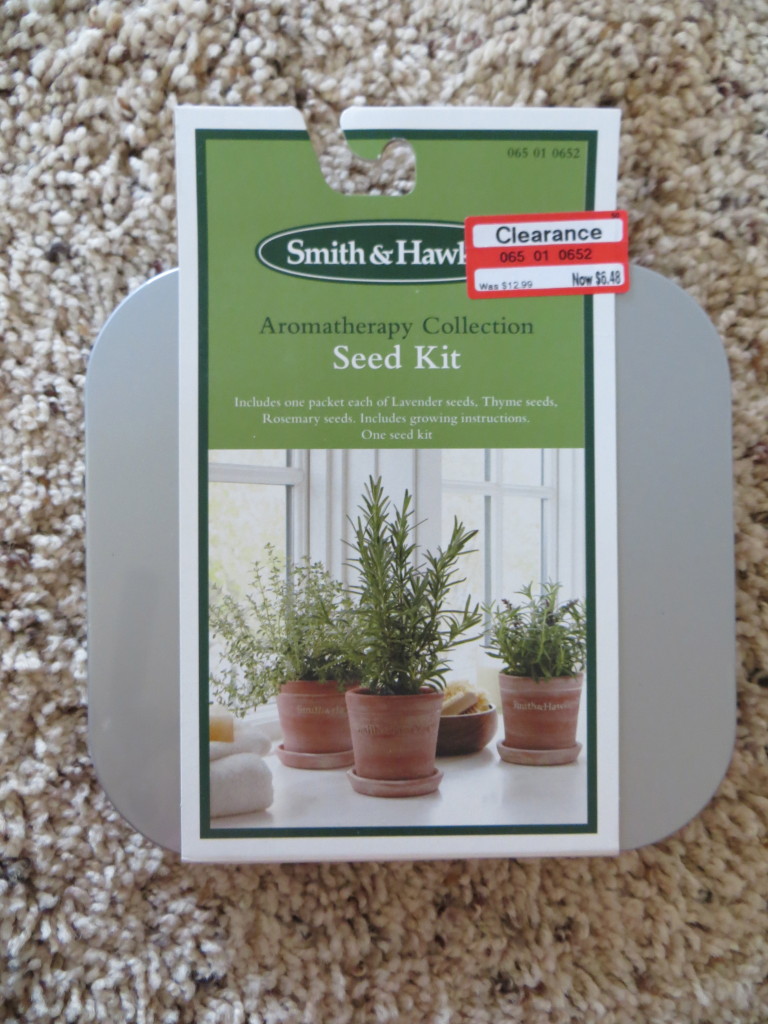 One day I finally pulled everything out on my living room floor (with a trash bag on the floor–I haven't totally lost it) and got to planting. I simply followed the directions on each container of seeds, which are basically soil+seeds+little more soil+water. Pretty complicated equation.
So I planted lavender, thyme, rosemary, and two pots of wild flower seeds.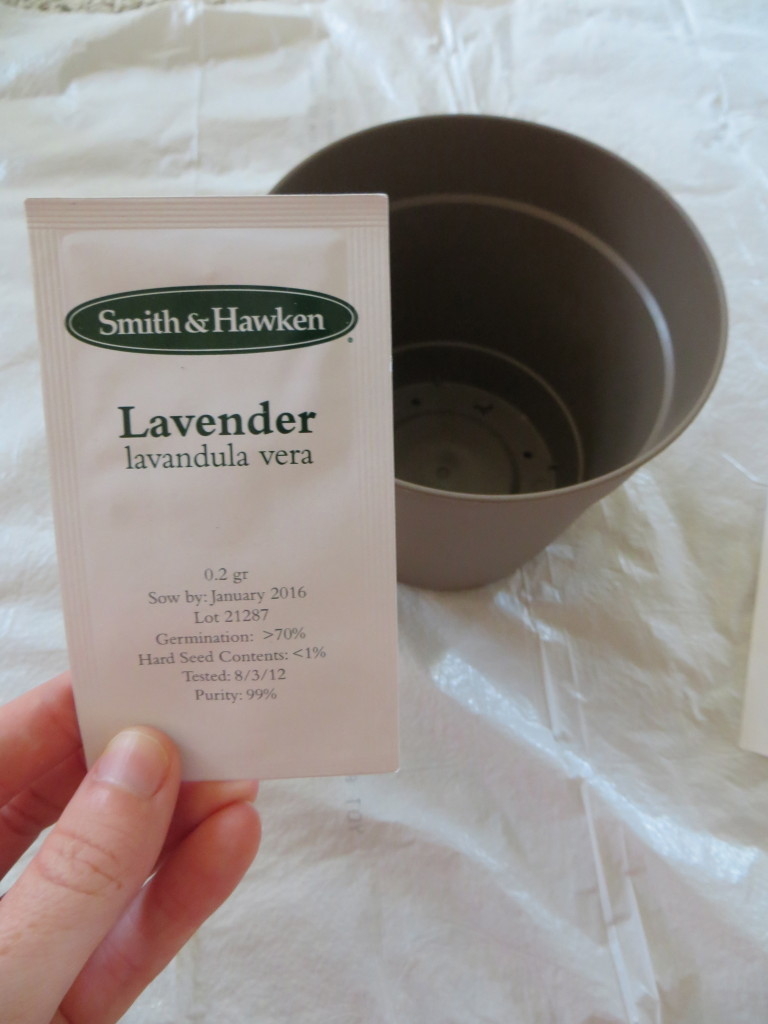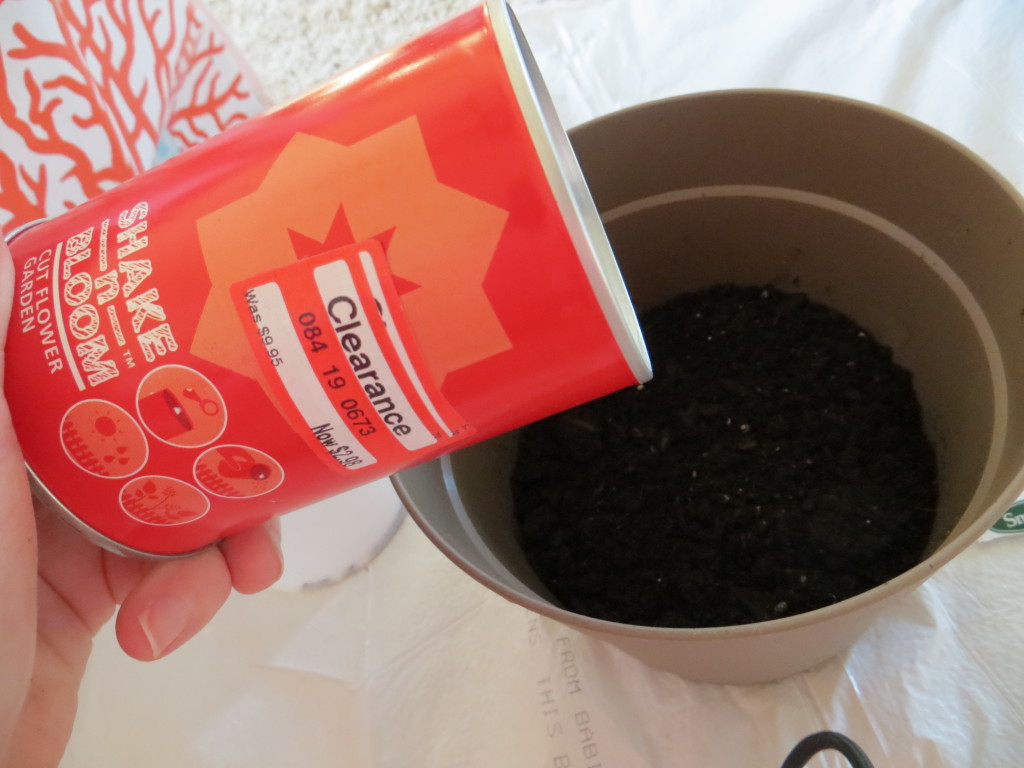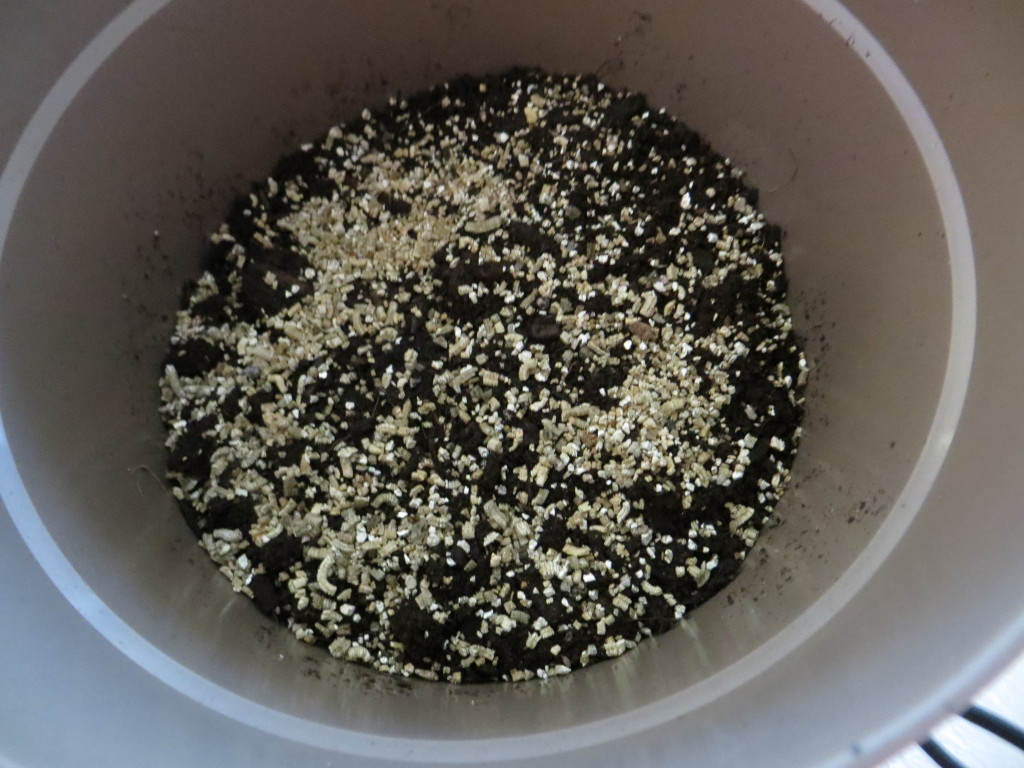 Then, I lined them up on my patio and waited.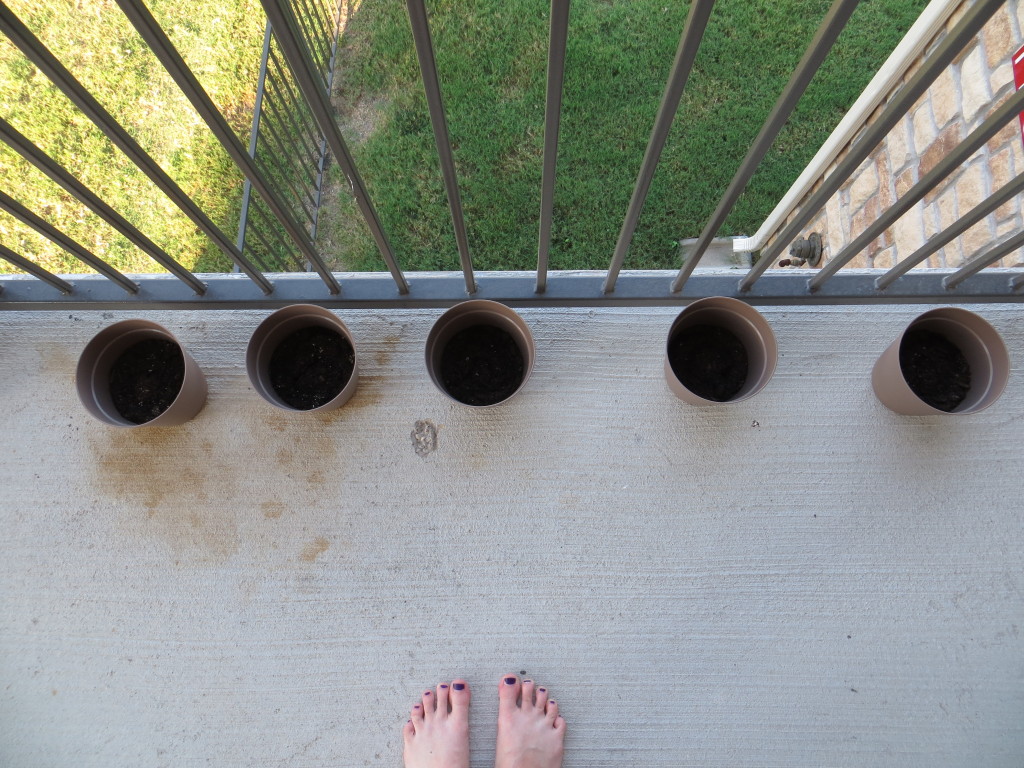 It's been about three weeks, and here's where we are: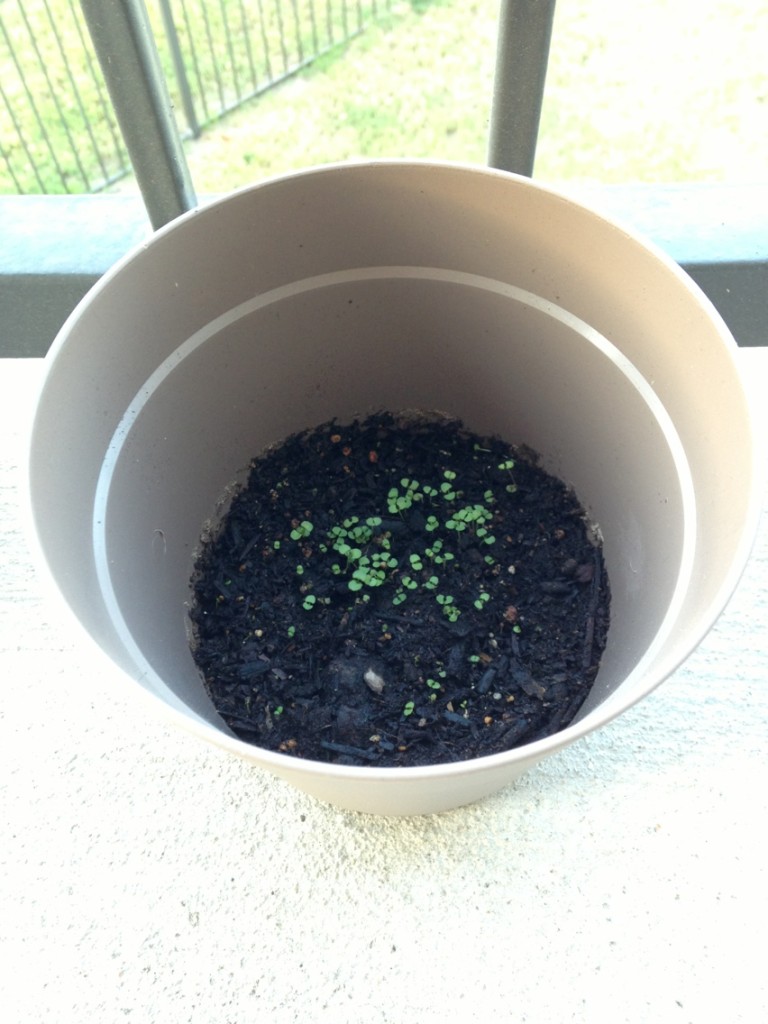 The thyme has sprouted and is growing a little each day,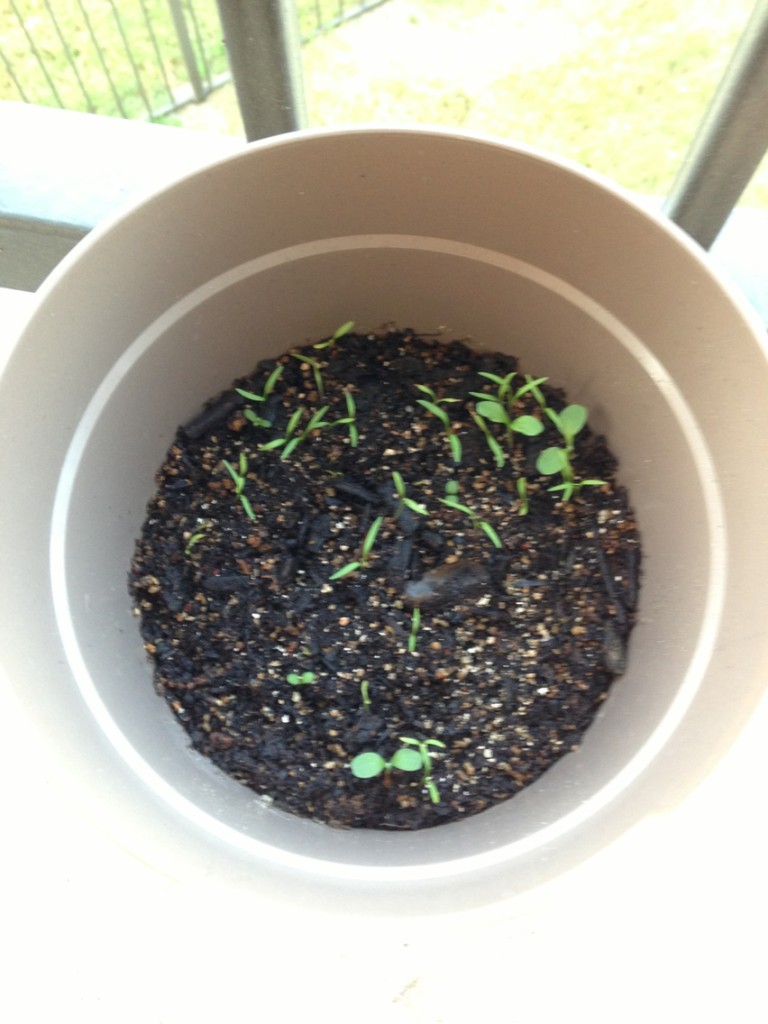 Only one (?) of the wildflower pots has sprouted, and the little flower sprouts are growing as well,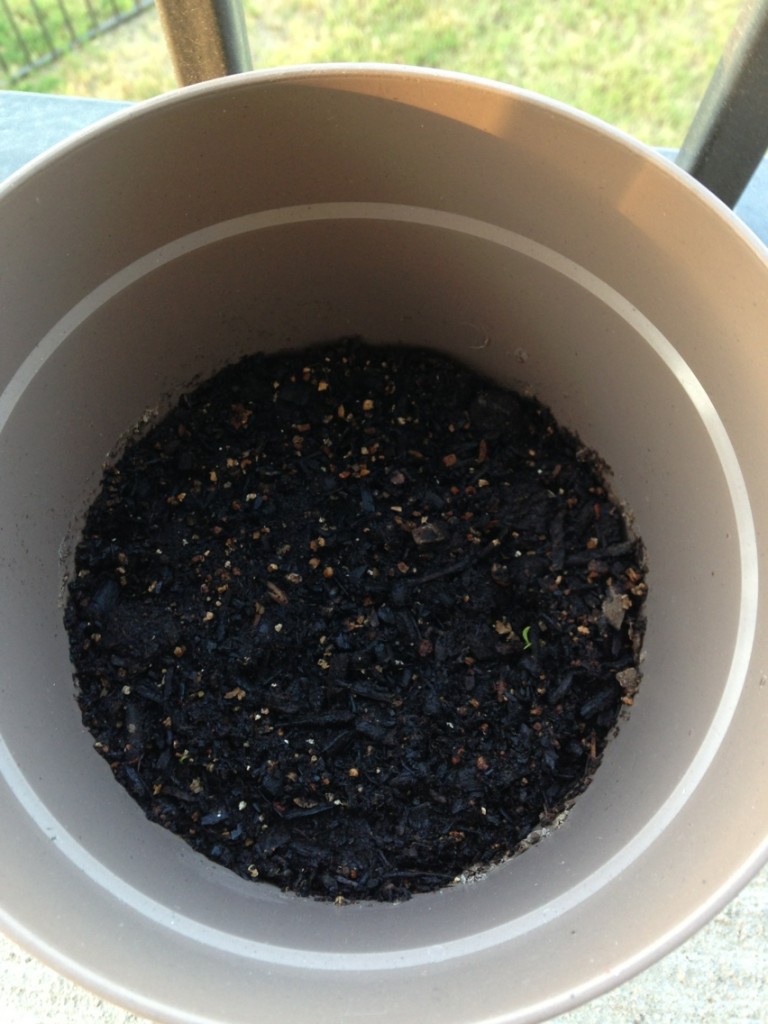 And finally, there is one teeny tiny sprout in the rosemary pot. (It's like eye-spy trying to find it!)
…and that's it. No lavender sprouts at all (darn! I'm a lavender lover). And one of the wild flower pots is a bum pot. Which is wholly strange to me, because it gets the exact same amount of water and sun as the other pot. Well then, I will play favorites. 
So the consensus is this: one of my thumbs is green, the other is black. Not too shabby. Although I'm still trying to solve the mystery of the wild flower pot that won't sprout.
What about you? Do you have a green thumb?