As one of the newest members to the real world, I have found myself writing everything down–a budget, a grocery list, my goals, etc. It's a bit overwhelming to manage your own life for the first time, so I put together a 15 page life management  PDF to help me along the way. If this strikes your fancy, you can check out the entire 15 page proof PDF here and purchase it here.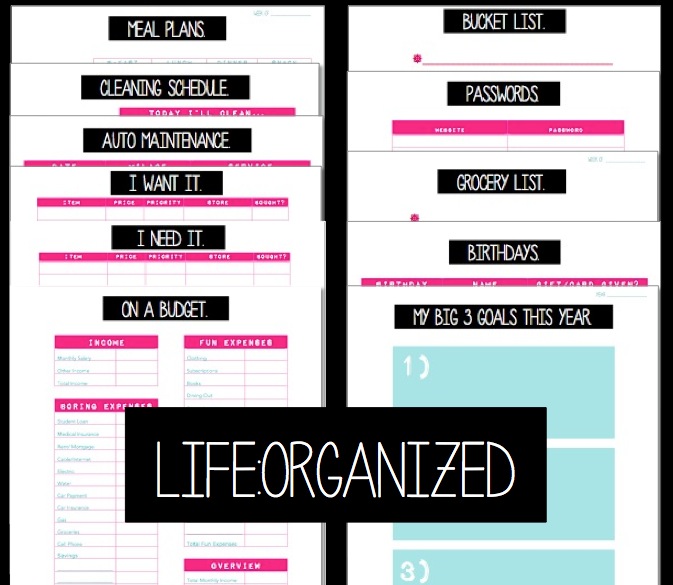 This PDF includes:
Monthly budget worksheet
"I need it" budget worksheet
"I want it" budget worksheet
Weekly meal plan worksheet
Grocery list
Cleaning schedule
Auto maintenance log
Computer passwords sheet
Birthday tracker
Big 3 goals worksheet
Bucket list
Promise your life will be more organized with these printables. Promise.
And because I love you–my readers–so much, you will get 10% off your order when you use coupon code BLAIRBLOGS!