I've been blogging for a little over a year now, and it's all because of you. Thank you for reading my ramblings and riding out this crazy fun journey with me.
Which is why I'm proud to announce…I'm hosting my first giveaway here! The theme of this giveaway is "A Fresh Start," in honor of my recent move and new blog design!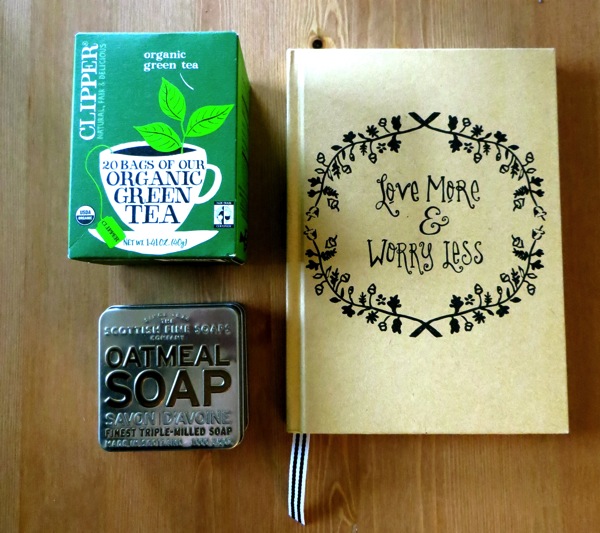 Here's what you'll get if you win:
Clipper Organic Green Tea
"Love More & Worry Less" Journal
Scottish Fine Soap Oatmeal Soap and Tin
Just a little something simple, fresh, and fun. This giveaway also encompasses three of my favorite things–tea, soap, and writing. 🙂
To enter:
[CONTEST IS OVER] And the winner is…Sarah!!! (sjrad…..@gm….com) Congratulations, Sarah!