Hey there! If you've been around any time at all then you know that my little blog is looking quite a bit different…lots of things have changed…yipee!
First, let's take a walk down memory lane…
Here was my blog back when it was hosted on Blogspot and wasn't even called Blair Blogs yet! I went with a blue/green theme then, but it was a bit too juvenile for my taste, so I upgraded…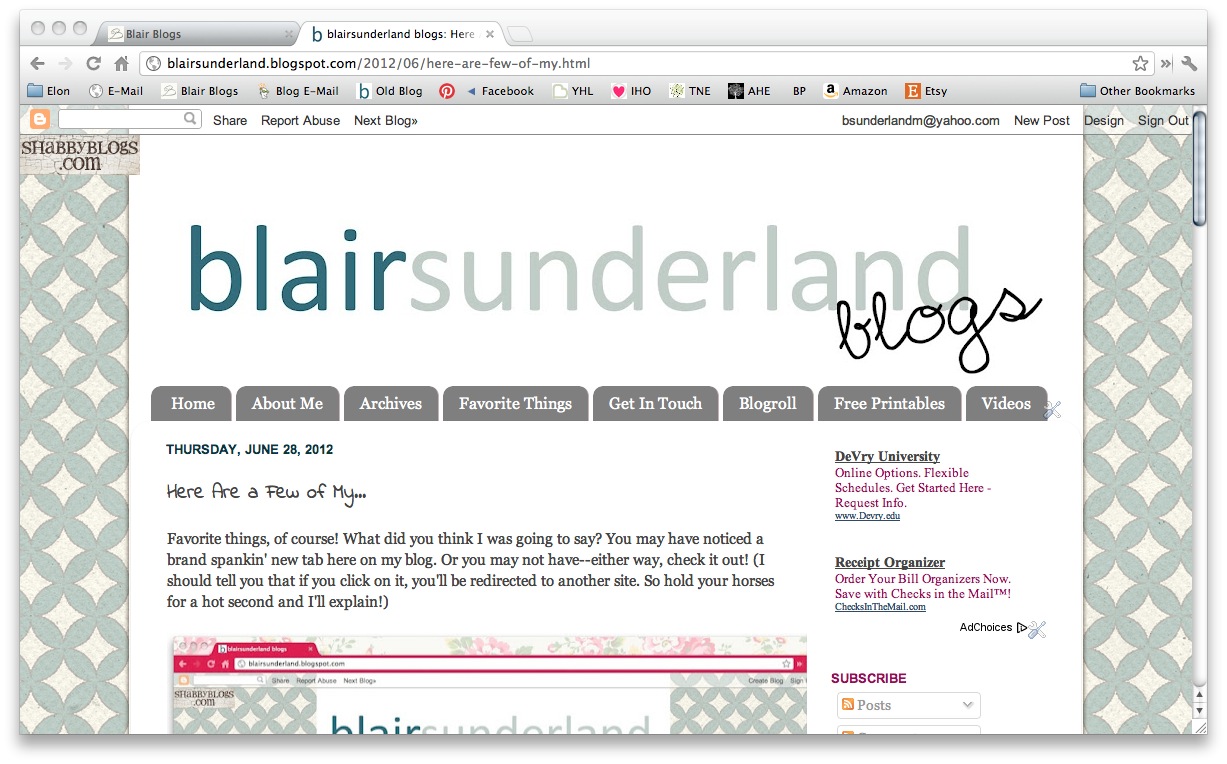 …to a yellow and tan sophisticated layout! For a long while, I loved the warm and easy layout. Over time, however, I started to get that all-too-familiar itch to update and give my blog a makeover. After much ho-hum, I decided to go back to the blue/green theme with a bit of yellow and gray thrown in for good measure!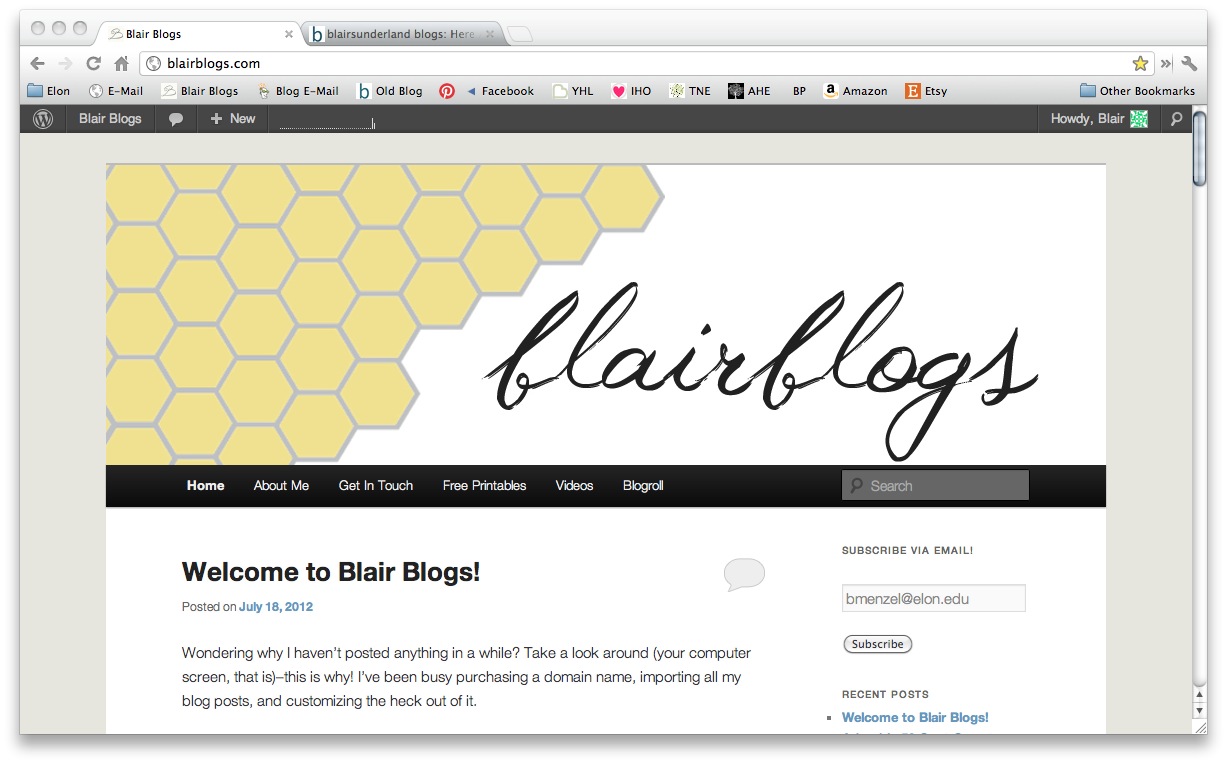 Which leads us to my current site…the one you're browsing now:
I absolutely love it. It's fresh and easy to navigate, while maintaining the warm "sit down and stay a while" feeling of my last site. Over the next few days, there will be several more changes, but please take a look around and let me know what you like and don't like about the changes! This new site also blends more seamlessly with my Facebook Page, which you can "like" if you haven't already!
So, what do you think? How do you like my new look?