Here are some photos of my favorite memories from this past year…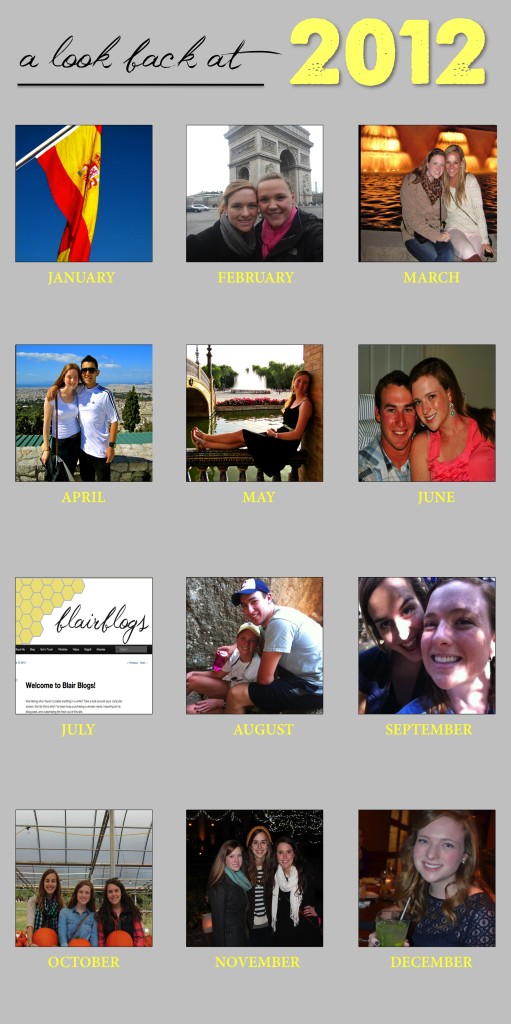 What. A. Year. One of the most memorable to date, for a wide variety of reasons. I traveled more than I ever have before, I lived in Spain for five months, I had my first internship, I began my Senior year of college…the list goes on! Crazy blessed.
Counting my exponential blessings and giving thanks to the One who has given them to me.
Happy New Year!