Windows are boring. I mean really, they have shades and curtains and that's it. Why aren't there more ways to dress up a window?
Stepping off my soapbox. It's December 1st. The holidays are upon us. It's time for a little spice in my life (read: paint on my window).
First, print off what you'd like to trace. You can also draw it with a thick marker. I found this template on Wit & Whistle…beautiful stuff over there!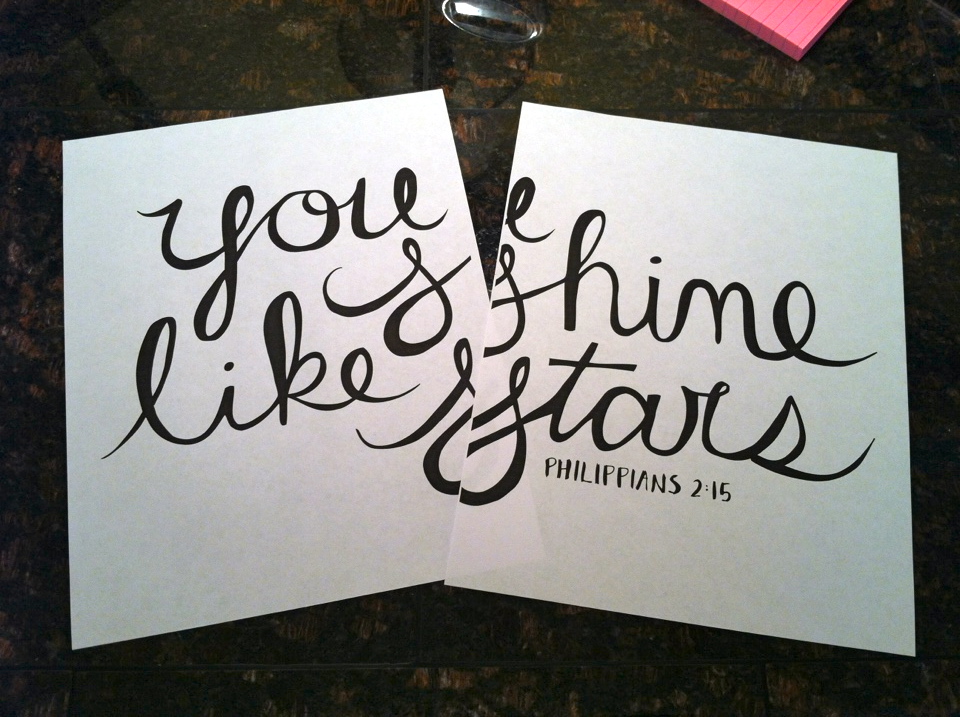 Now, tape the template together if it spans over more than one sheet of paper.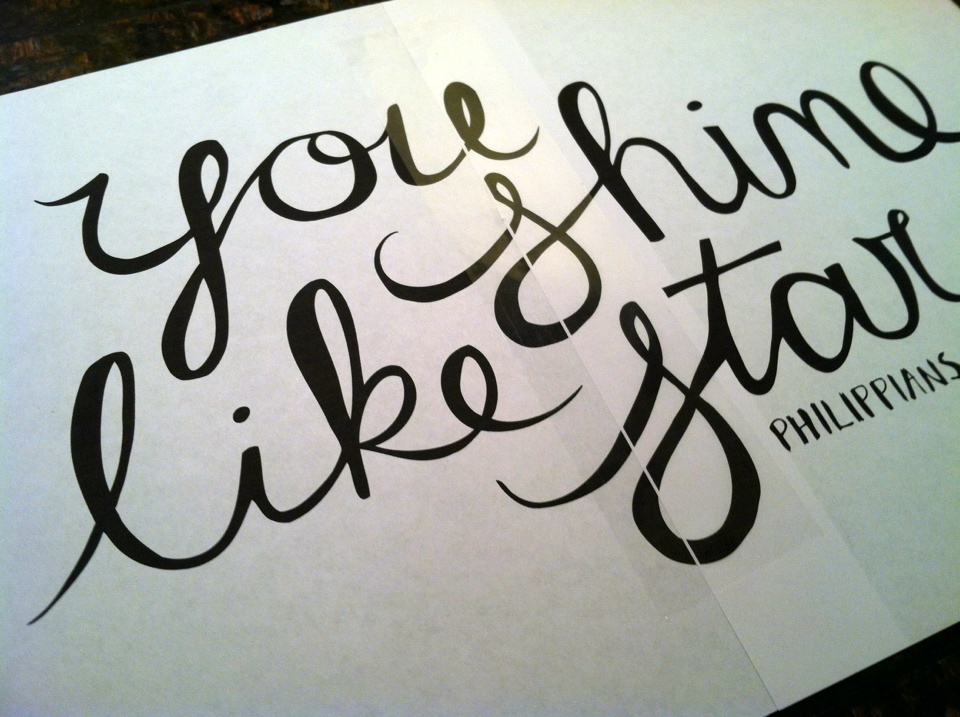 Warning: this is much harder than I thought. Squeeze your hand behind the window and tape your template up. If you hadn't realized it, you gotta do this project during the day. Ya know, 'cus ya need the light.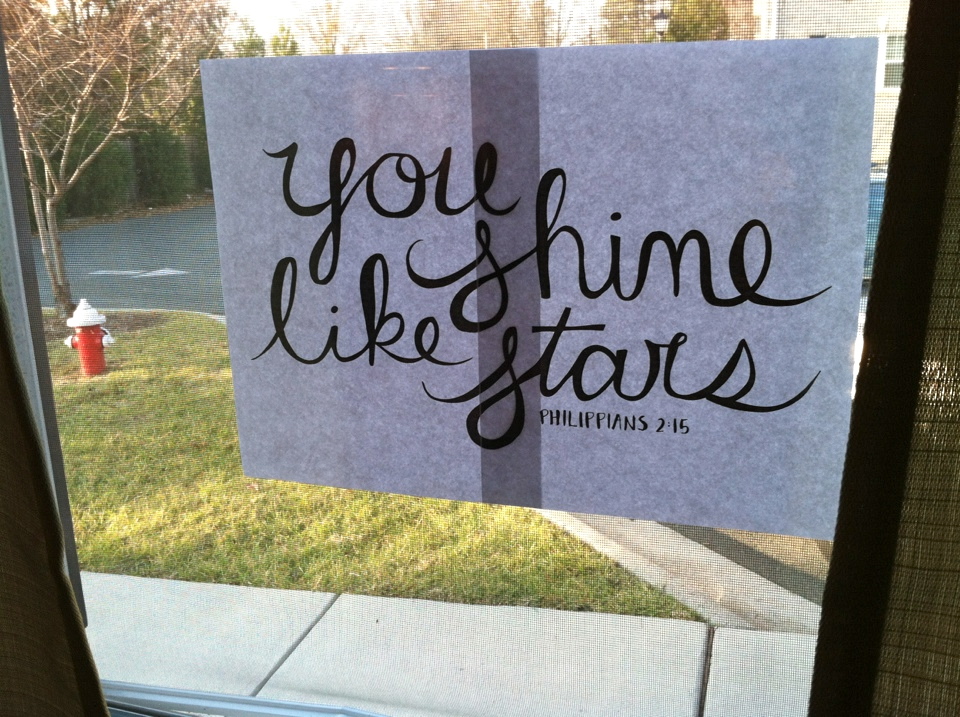 Grab a paint pen (what I used), or a wet erase chalk marker and get to work. This part is a bit time consuming. I was stupid and started with the word "like," then I did "you," then "shine," then "stars." Do as I say and not as I do: start with the top word and work your way down. I smeared my paint in some places from being so spastic in my word choice.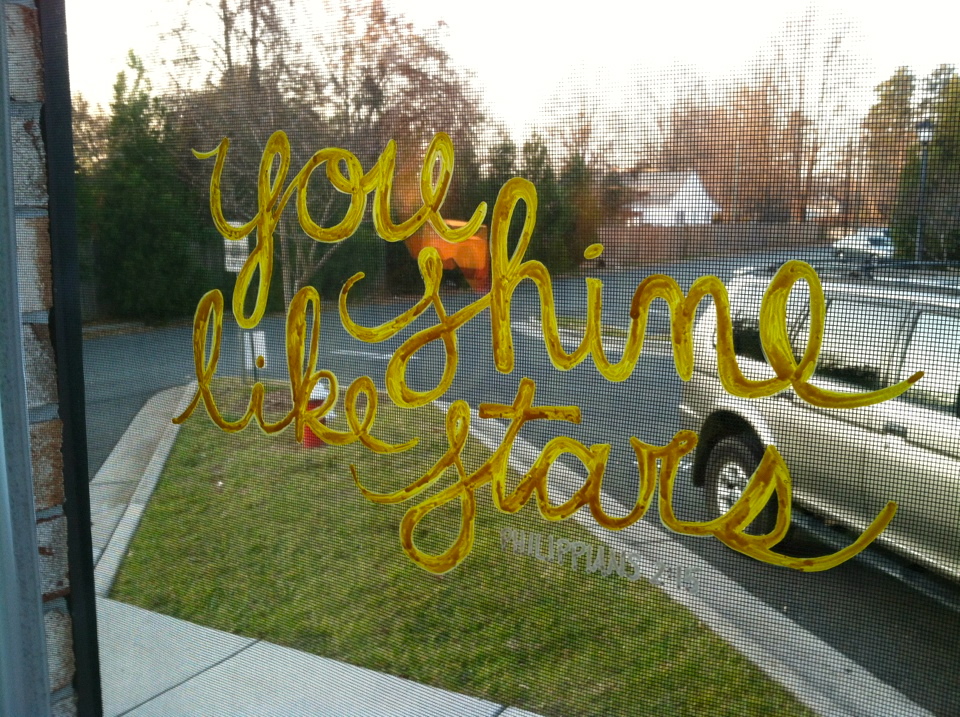 The yellow paint doesn't look so varied in shade in real life. But you get the point. It sure spruces up my view of the parking lot! This project is so hard to photograph (I also have no skillz in that area whatsoever), that I look roughly 67 photos trying to find one that worked. Below is a sampling. Got it yet?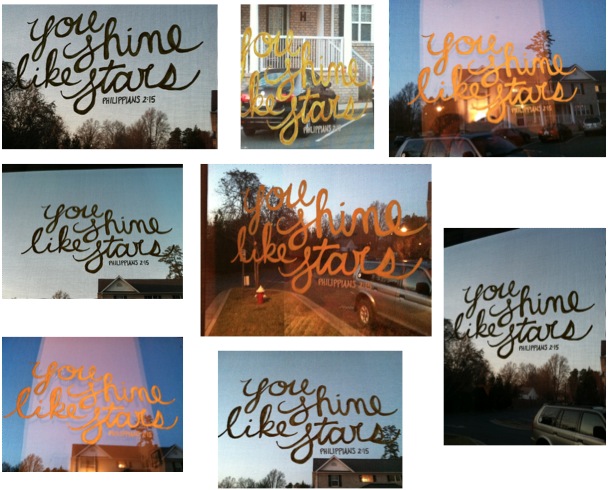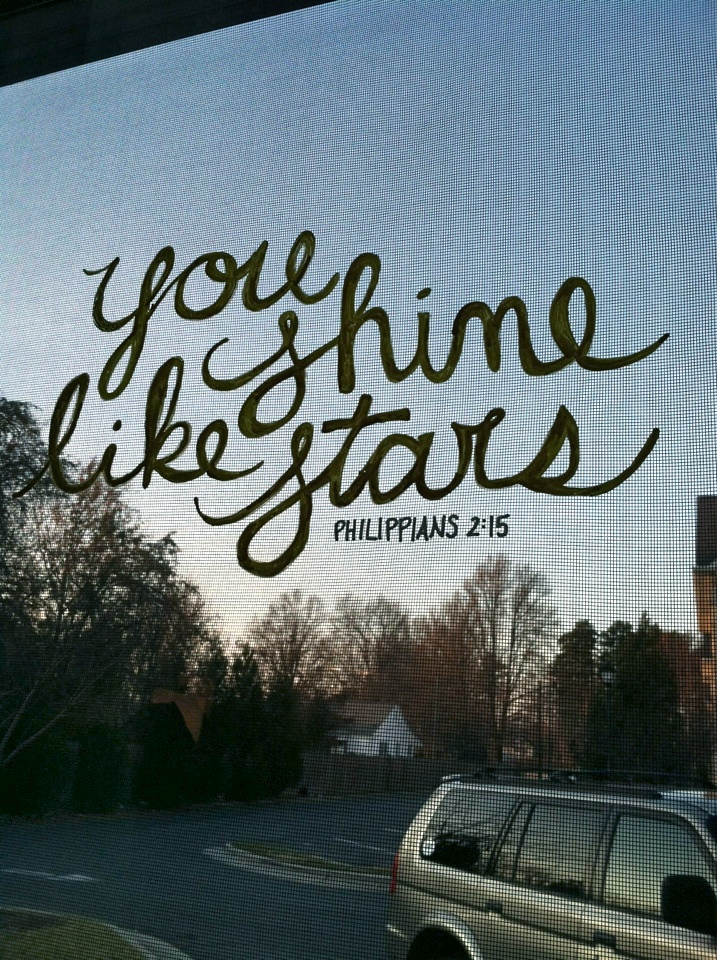 Cool, right? Love the extra kick of motivation it gives me when I have so much work right now. Extra special thank-you to Amanda Wright of Wit & Whistle for her fantastic template!
It all boils down to this:

What have you been crafting lately? In the mood for some window art? Shine on! 😉