Christmas cards are the same every. single. year. Aren't you ready to spice up your same Christmas photo and letter for something a bit more…catchy?
I'm selling personalized infographics for your family just in time for them to be sent out! You can customize information goes into it, the colors and fonts, the size, and photos you may want…the options are endless!
Here's a sample infographic that I created for my family: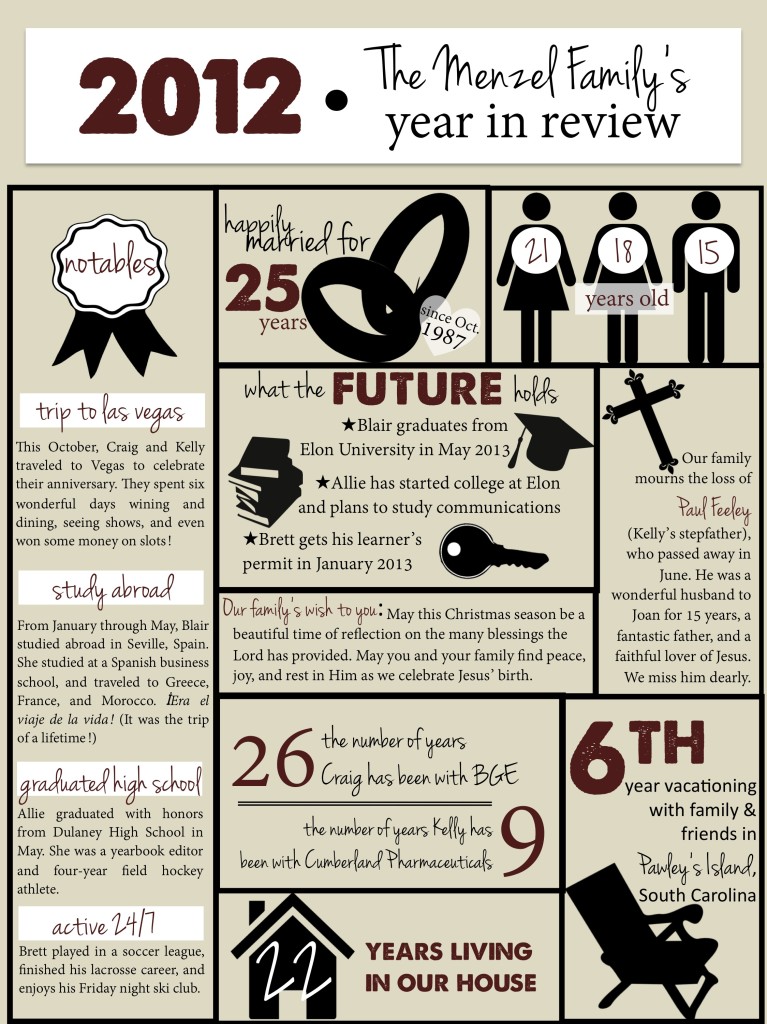 If you're interested in working with me to create your personalized family infographic, please click on my Etsy listing below or contact me at [email protected] for more information.
I will work with you to make sure that you get exactly what you want! Promise! (And quickly, too, so you can send them out ASAP!)
The cost for the final infographic file is $25.
Let me know if you're interested. Merry Christmas!