You may think Disney is the most magical place on earth. Sorry to burst your bubble, but you're wrong. Elon is. Especially tonight, when we had our annual night of luminaries. B-e-a-utiful.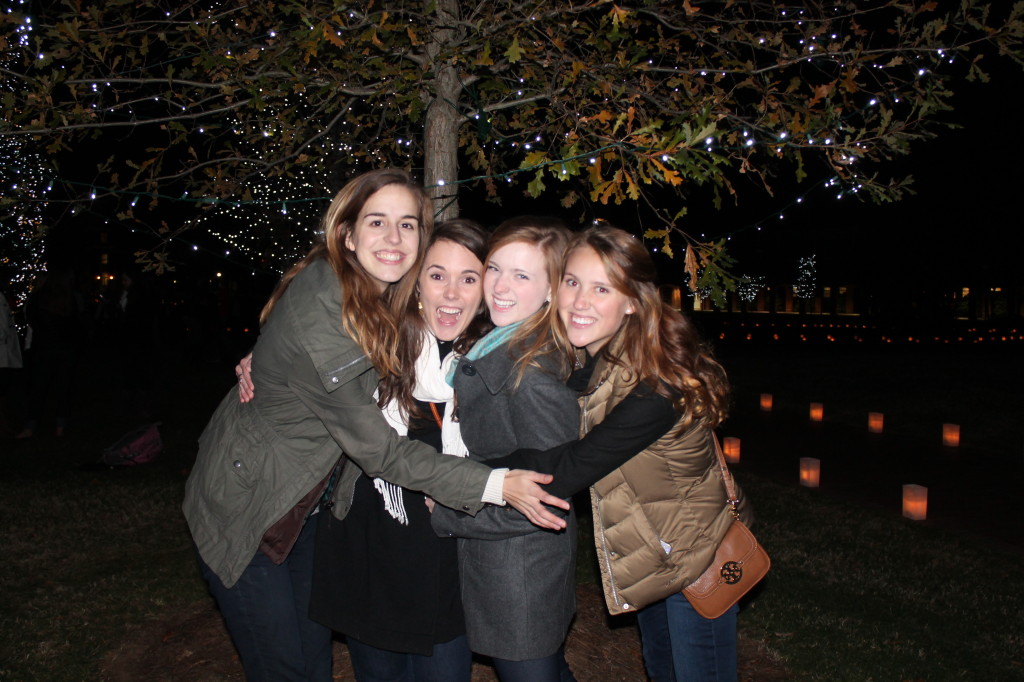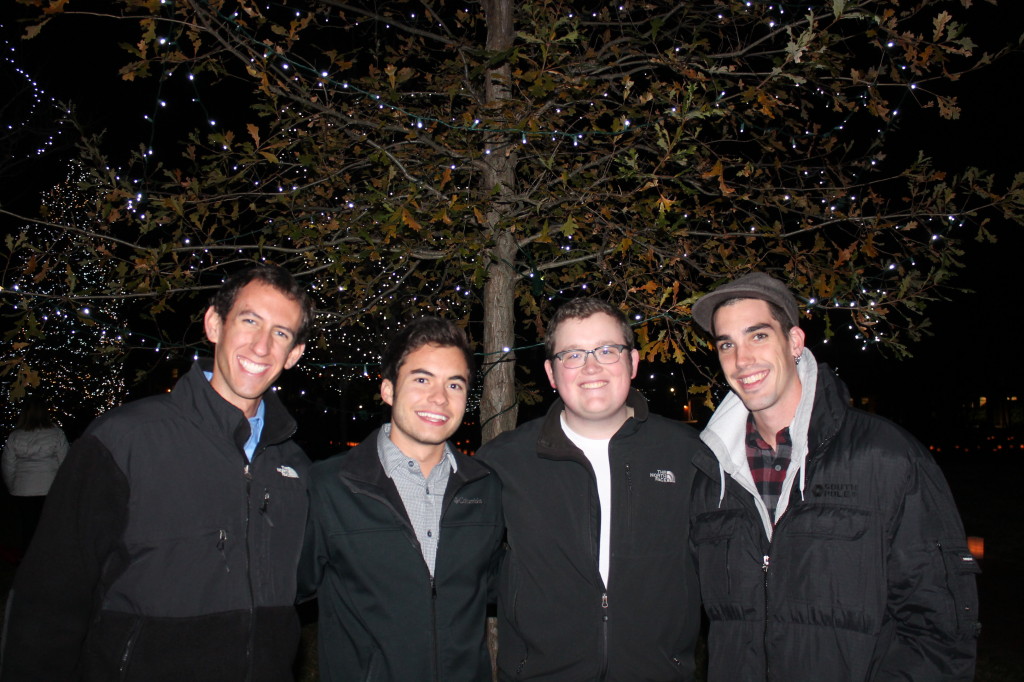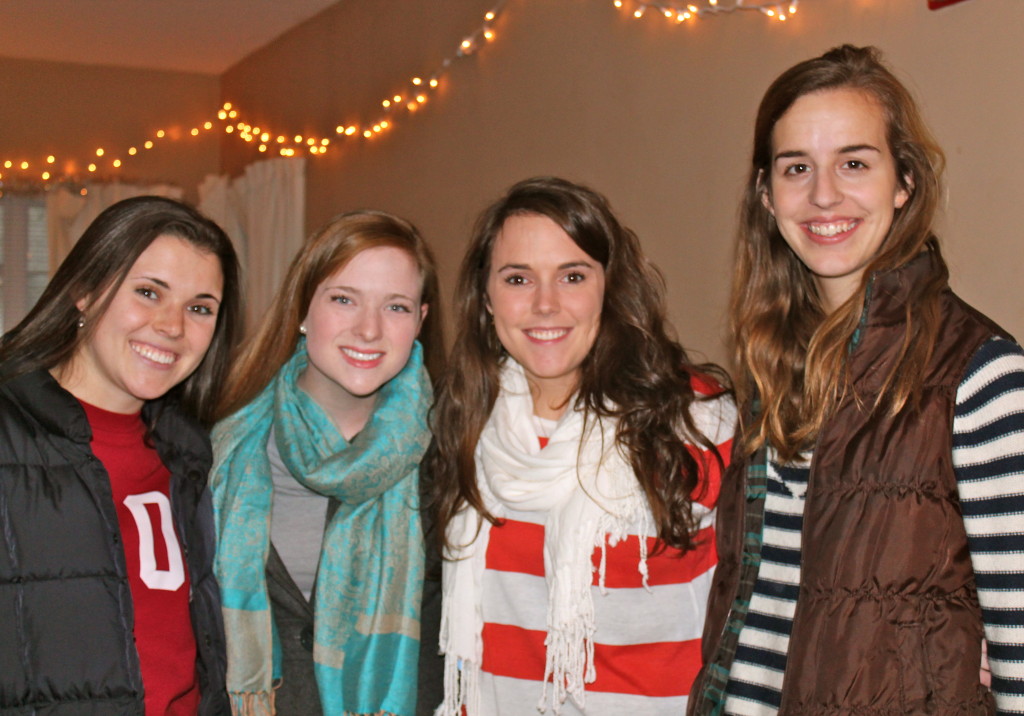 The most special piece of the luminary pie? Taking our annual photo. Same five friends. Same spot on the same day for four years. I absolutely love it. Oh, how we've grown!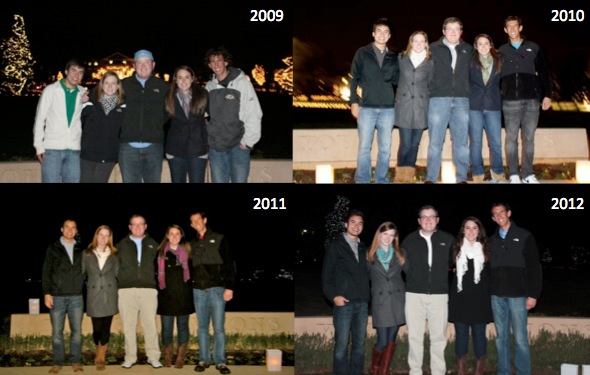 It's amazing to think that this is my last night of Elon Luminaries. It was truly a magical night. Hot cocoa, hot apple cider, luminaries lighting up every path on campus, great friends, a cappella holiday tunes, Santa himself, a train for the tots, and beautifully lit trees.
I'm gonna miss this place.
PS–Thanks to Madelyn for her wonderful photos! Check out her blog, it's great!
PPS–My next post will be my 100th! Hard to believe!