My birthday is right around the corner (it's a big one!) and Christmas will come faster than we know it. In my free time (read: when I should be studying), I've put together a little collection of some holiday wishes…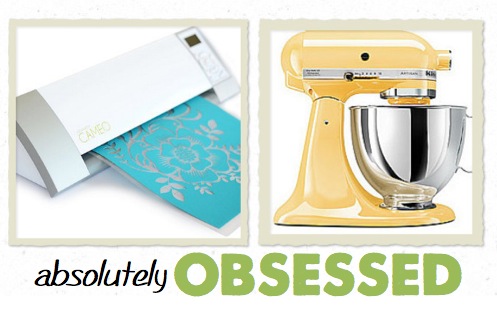 What would you do if you had a million bucks? If I were given a million dollars, I would open up a school in South America. Then, I would buy a Silhouette Cameo and a Kitchen Aid Mixer. So the school would look amazing and I could bake for the teachers and students!
The Silhouette Cameo is a machine that cuts a wide variety of materials (paper, vinyl, cardstock, fabric, etc.) so that you can create awesome projects! You can check out some of the things you can create on the Silhouette website or on their Pinterest board. It's amazing. My wheels have been spinning forever thinking of all the things I would make…
Which leads me to this glorious Kitchen Aid Mixer. First of all, I love the yellow (the teal one is cute, too). Second of all, this thing does absolutely everything. You can make cookie dough, shred chicken, mix up avocado–seriously, everything. I would be a cookin' and bakin' machine with this machine! (See what I did there? :))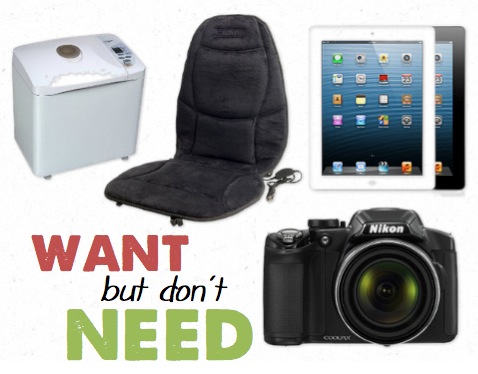 We all have things we'd like to have but don't need. In fact, most things I want are not necessities. Which is why this "Want but don't Need" board features an Automatic Bread Maker, a Car Seat Warmer, an iPad, and a Camera.
The bread maker is a little ridiculous–okay, a lot ridiculous–but I've wanted one ever since the sweet old lady I grew up next to invited my sister and I over for a tea party and baked fresh bread in her bread maker. The entire house smelled warm and delicious, and the bread was wonderful. I want to bake fresh bread, too!
The car seat warmer is for those days when I. am. freezing. Which is basically every day in the winter. This girl is not made for the cold. Another bonus? The heat would soothe my achy-scoliotic back muscles.
An iPad? What for? For watching TV and movies, reading all of my favorite blogs, checking e-mails, editing photos. All things my laptop can do. Yup. Want but don't need.
And a camera. Above everything else, this is the least ridiculous "want but don't need" on the list. My current camera is almost seven years old, and the photos are very poor quality. Being that I blog so much, a nice camera would be extremely beneficial. I'd like a camera that's a step up from a point and shoot but not as tricked out and complicated as a DSLR. Do they exist? (I'll ask my dad. He's a camera researcher extraordinaire :))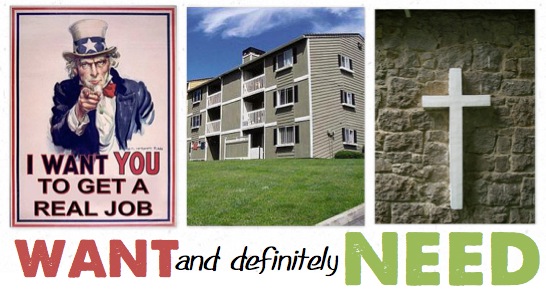 And finally, here are the things that I want and definitely need. First, I need a job. A real job. Ya know, so I can be a functioning member of society and begin to pay off student loans? And not live in my parent's house? Which leads me to my second want/need–an apartment to move into post-grad. It's time to move up and out! And finally (saved the best for last), I want Jesus in my life. Moreover, I need Jesus in my life. For guidance, comfort, and strength.
Even if I never bake cookies with dough from a Kitchen Aid or snap photos with a great camera, I have Jesus. And He's all I'll really ever need. Praise the Lord!
Warm wishes to each of you this holiday season. Hope it's just wonderful!