Who Am I?
I'm an energetic, creative, slightly sassy Senior marketing major who isn't quite ready to wrap up college in nine short months. I study marketing because thinking outside of the box excites me and learning how to capture consumers—be it their attention, loyalty, or trust—captures me.
Why New Products and Branding?
I'm hoping that New Products and Branding will further my excitement and knowledge and throw me a few interesting curveballs along the way. I dream about living in Charlotte, North Carolina and working at a creative marketing firm after I graduate.
Trying to put a face with a name?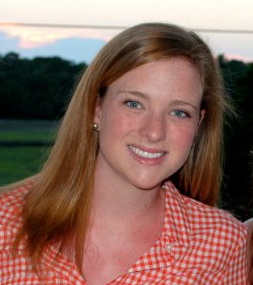 Who I am as a Brand
If I were to describe myself as a brand, it would be: A senior in college who believes that love is always in the details, that persistence and dedication can make anyone successful, and that half-assing anything is a waste of everyone's time.
Why I'm a Team Player
I'd be a great addition to a product development/brand management team because I bring oodles of energy and a spark of positivity that can motivate even the most dysfunctional team. I am all about the details—I can spot errors a mile away and will sift through work until it is just right.  In essence, I am passionate about creating work that I am proud of.
For a little more about myself (and my quirks!) check out my About Me page. For more about my internship this summer that fed my passion for all things marketing, click here.
{This post is part of a series pertaining to a New Products and Branding class at Elon University.}