This adorable donation bin, that is.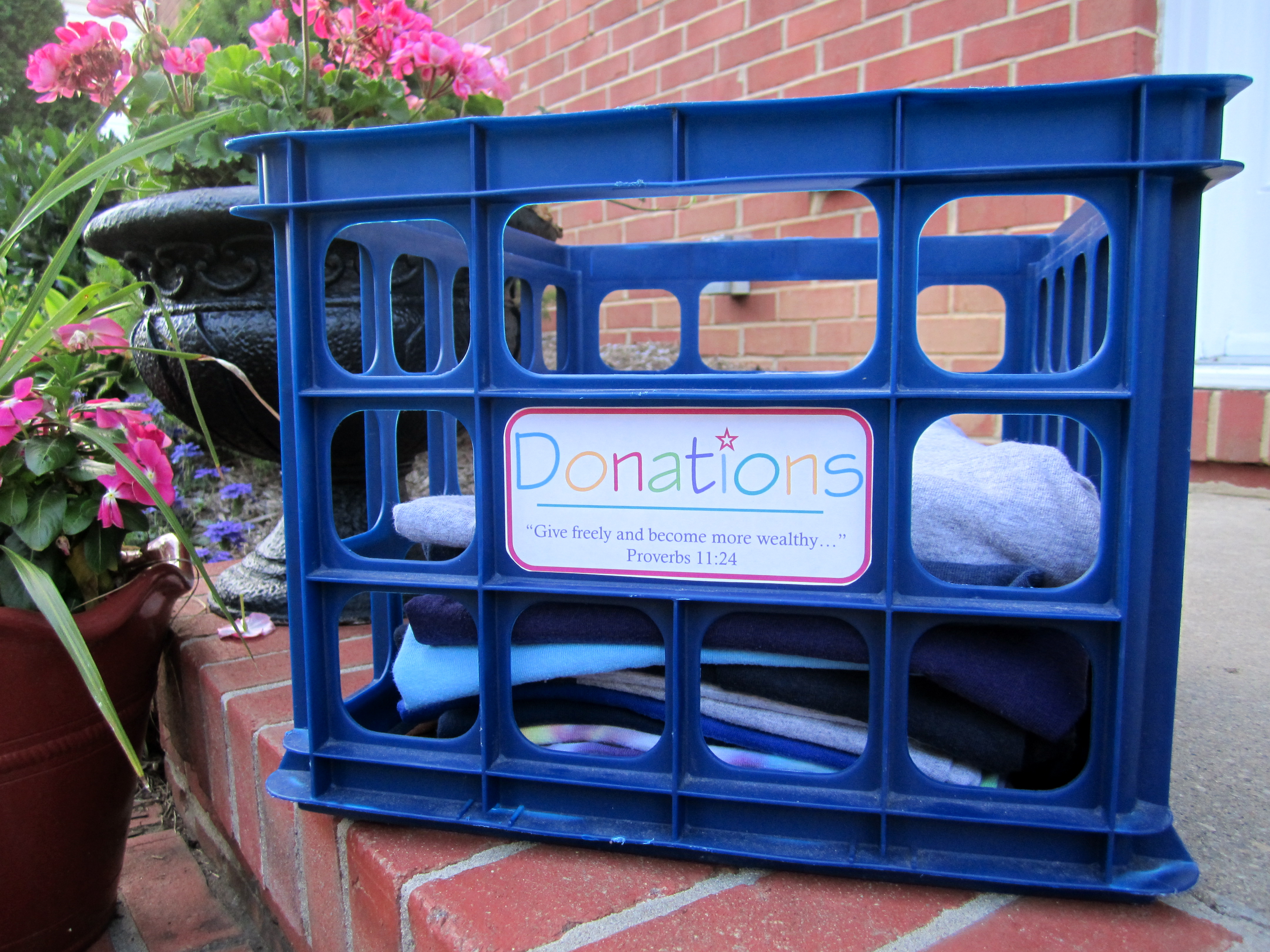 I'm a big fan of giving away clothes and other gently used household items to Good Will. Typically, I make the trip to a donation center four or five times a year. The problem is, between these trips, I come across items that I'd like to donate, but don't know where to put them. I end up leaving them where they are and forget to actually donate them when the time comes!
This cute little donation bin has proven to be the perfect solution. I store it in the trunk of my car, so I can throw any clothing or items to be donated in the bin anytime. Then, if I'm ever driving past a donation center, I can drop them right off! No more thinking "gosh, I wish I had brought my donation bag with me!"
So here's what I did: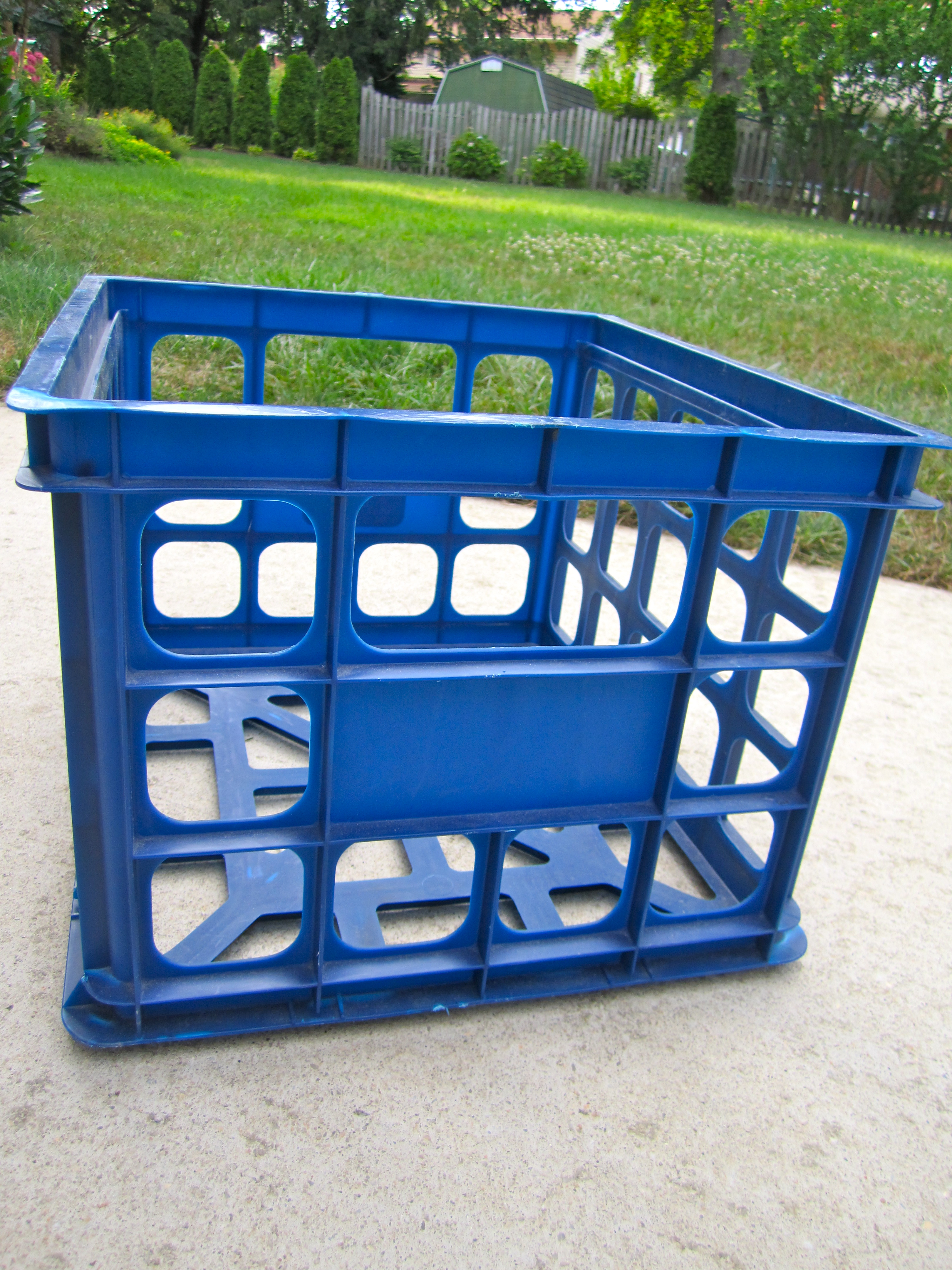 First, I grabbed a crate that I already had. If you don't have one, you can buy one for a few bucks at Target or Walmart.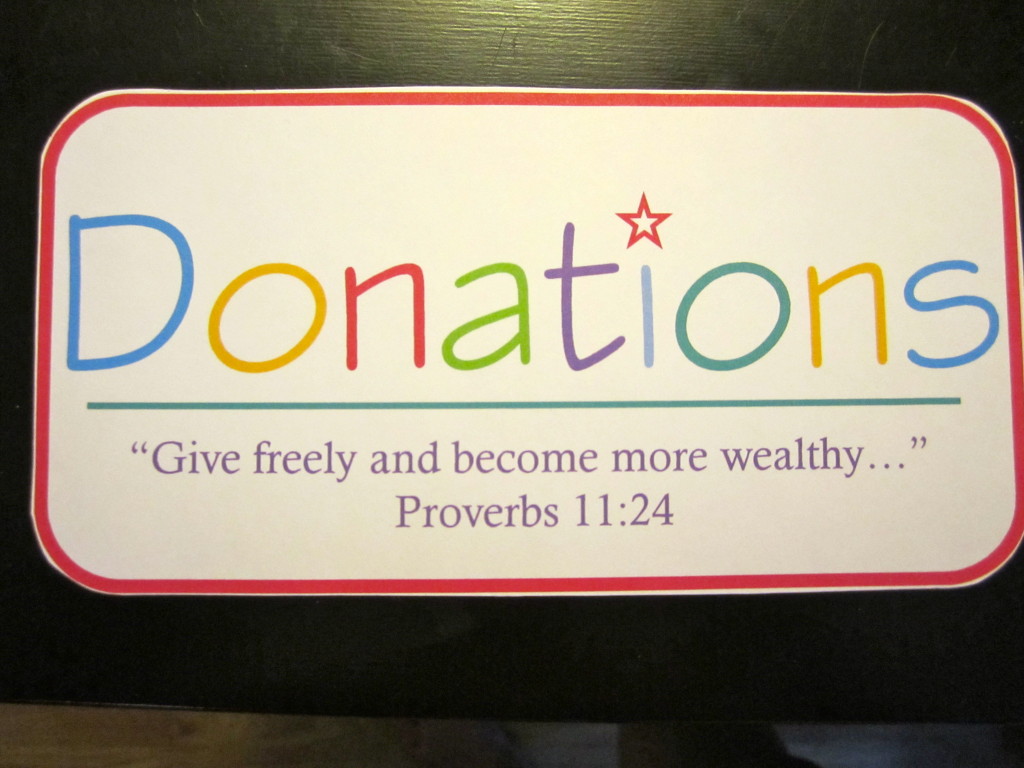 Then, I printed this label to stick on the front of it. I added a verse to remind me of the importance of giving to others. You can download this label under the "Free Printables" tab if you'd like. 🙂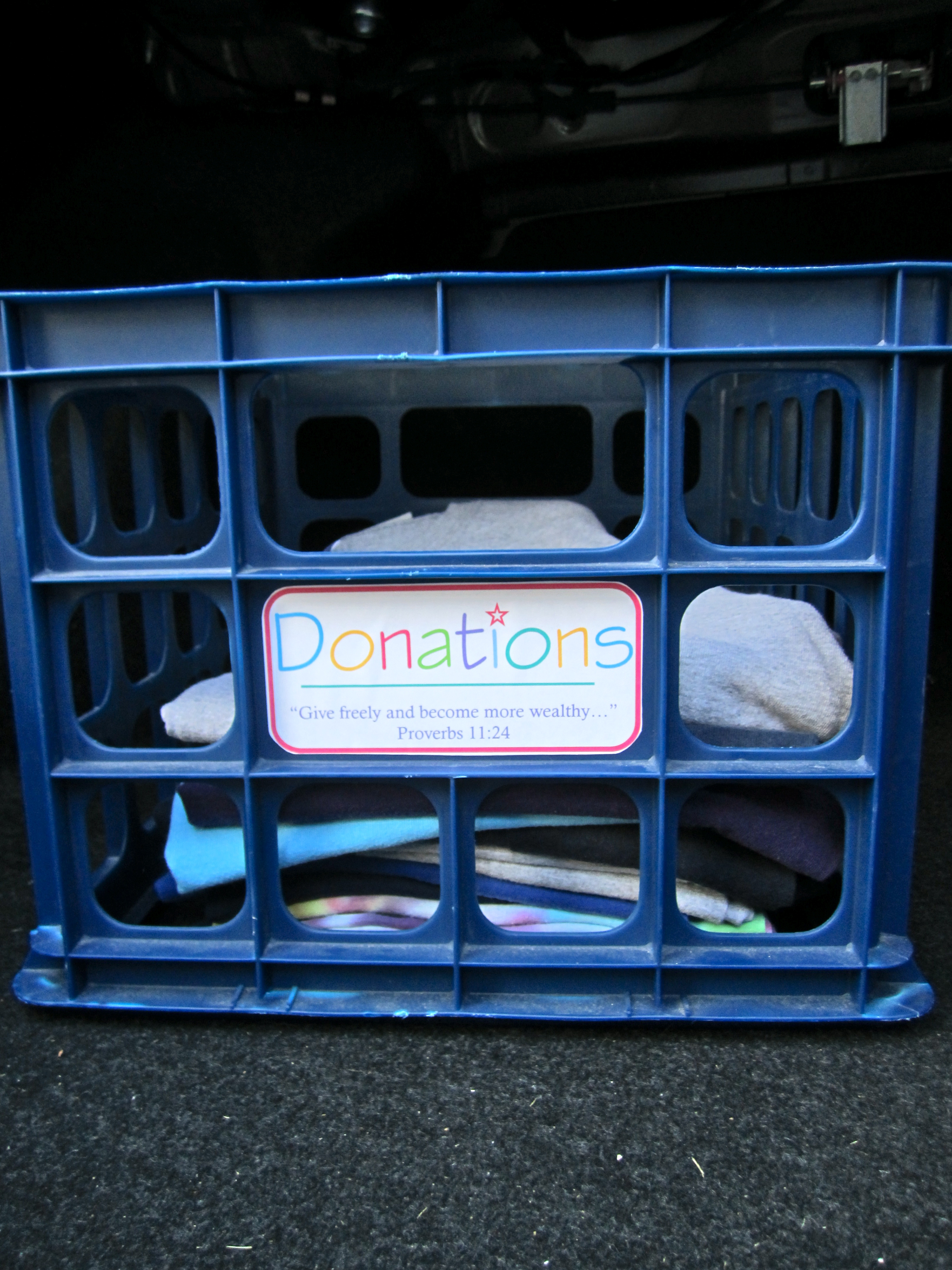 I gathered a few pieces of clothing that I'd been meaning to donate, and put the bin into the trunk of my car! Perfect.
Anyone else have a unique system for donating? What is it?